Have you tried thin Lexan sheets? Or maybe even some cassette case filed to circular shape?
I believe some CD cases even had matte surfaces that contributes to diffusing as well if you need it.
Anyway an update to what happened with my light
I eventually tried Fichtenelch method by prying the LED star.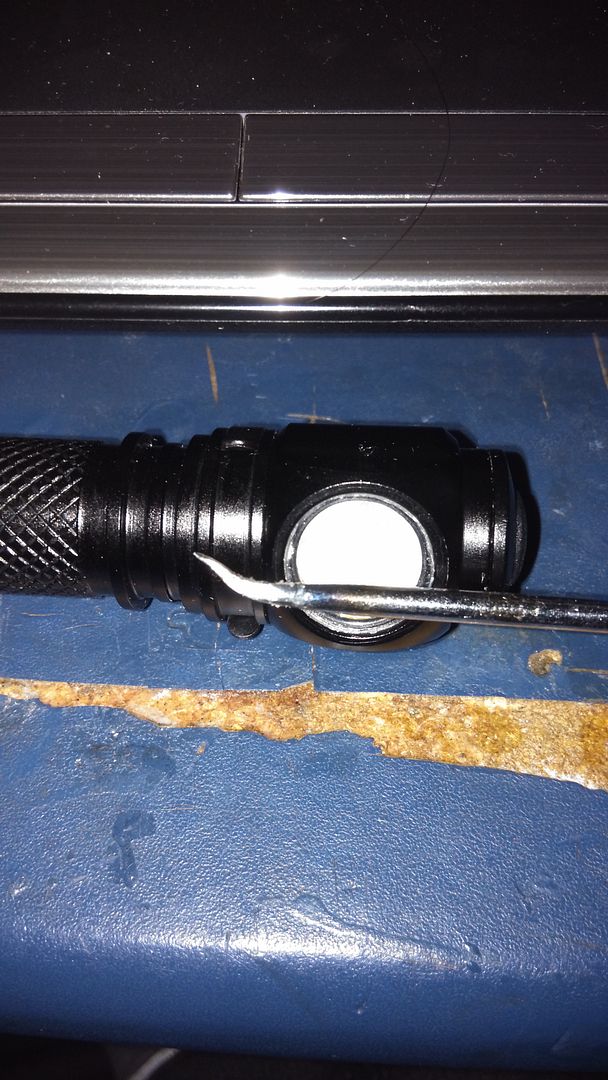 lols
This guy is tough man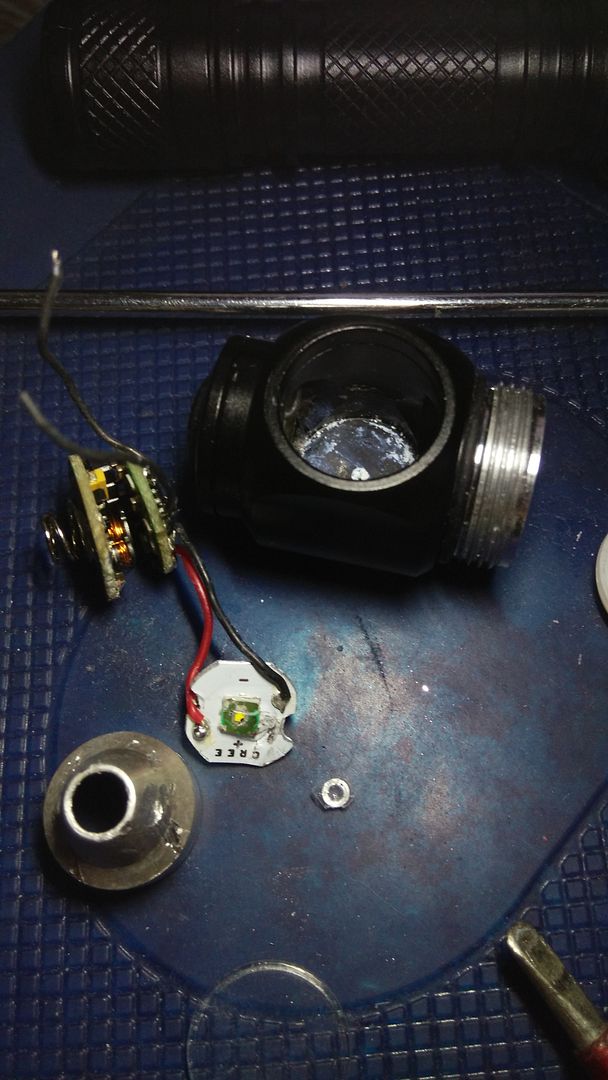 Got the whole thing out eventually with a strong POP shooting the lens and reflector far
Did manage to get everything to work even when I cracked the star AND the LED itself. One corner of the XPE was chipped off but it didn't harm the die itself other than some EXTRA CLEAN DEDOME
Well this is the first time I manage to dedome an xpe sized LED cleanly leaving no residue or pulling too much phosphor.
I got this
Assembling it all back and give it a shine with the slight warmish neutral tint (of course the infamous green tint is there)
There seems to be less rings after a dedome. But it is still there.
(Pic shows the dedome on the left versus the Convoy C8 with XML2 U2 1A tint)
I am overall impressed with my failures despite scratching a lot of its beauty.
All I need was just some scotch tape to cover the leftover rings.
I do suggest filing the stock lens to a smaller diameter if you plan to reuse it. I filed mine and it is still a tight fit but enough to pop it with a small plier
I wanna ask something. Is the SOS mode on your unit blinks on low power or is it that way since factory? Mine blinks on low.
Plus the SOS isn't SOS but rather SOSOSOSOSOSOSOSOS