Question about the positive contact. In this version the pad diameter is 10mm, based on the largest spring I had (from a D4v2.5 driver, very low resistance spring), but if I want to switch all the passives to 0603 (most are 0402) to make it easier for people to build, it would be beneficial to have a smaller pad, it would also help layouting a lot.
In the Fireflies E12R they use a (bypassed) spring with 7mm diameter, it's quite tall.
Some components on the back, but especially a lot of vias and traces that couldn't be placed with a larger spring.
BlueSwordM has small springs with a base diameter of 5.75mm, but I haven't seen any resistance measurements in his thread.
There is the option of a button contact, can be of a small diameter and has virtually zero resistance (not counting contact resistance)
For example in a Thrunite T1, it's 5mm, they can cram a lot of components arround it. But button contacts can cause the cell to rattle inside the tube if there isn't enough pressure from the back spring, or even break contact when shaking the light as often seen in Thrunites. Also I'm not sure where to buy them
Looking at the KR1/4, there isn't much space available on the back for components and vias/traces, due to the 10mm spring and switch pad, despite the fact that the PCB is larger, so a smaller pad would help.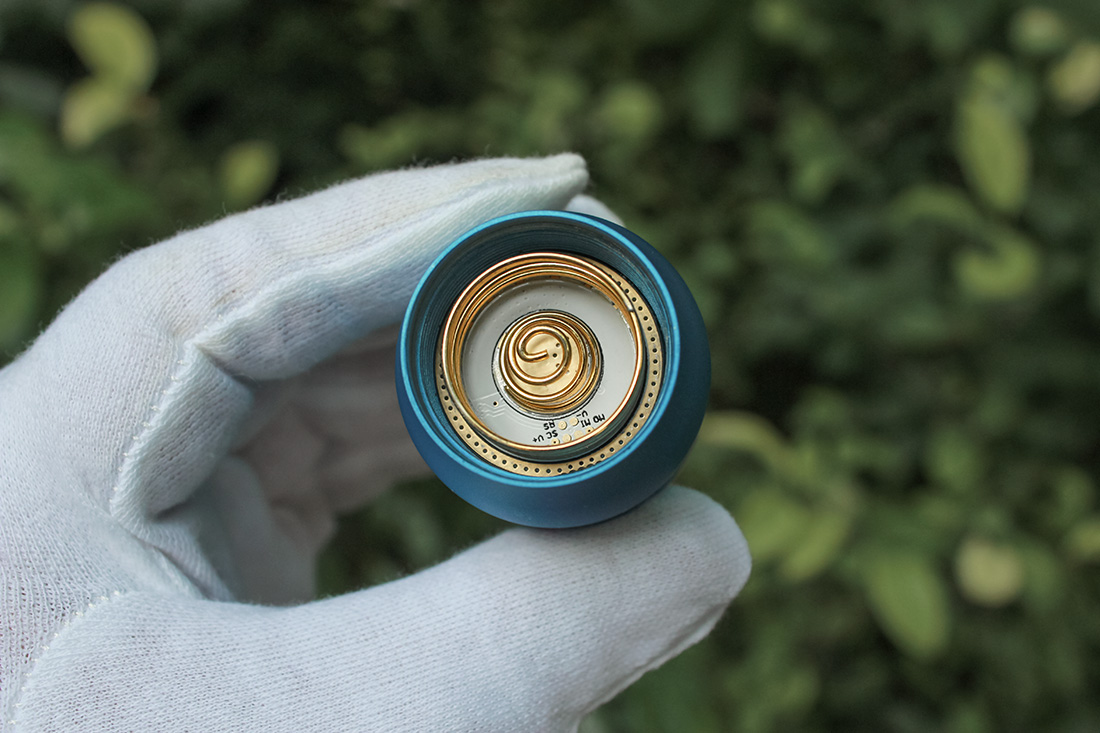 What do you think ?