Hey guys, another driver project here. Like my recent SP33 driver this is a 3channel TA based direct replacement driver for the Utorch S1 mini. It's 1+4x7135+FET with an on board switch.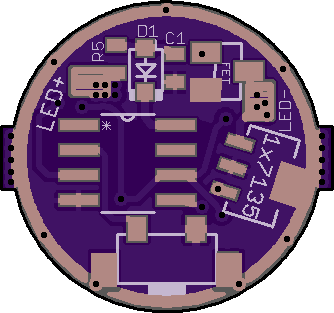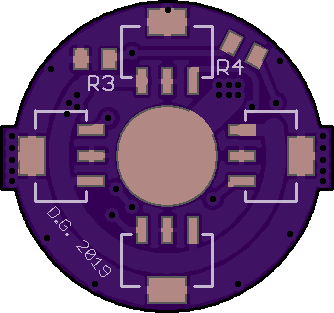 You'll notice a few components missing from the standard TA / Del circuit. R1 & R2 are both gone (but voltage is monitored internally so they're not needed) and C2 was left off cause of space constraints. The board uses the FW3A HW Config.
I've tried both and I highly recommend the 1oz Cu / 1.6mm thick FR4 boards for this one (which is the standard option, what comes if you don't order any special services). The thinner boards have a tendency to get cockeyed in the pill.