Astrolux LT1 LED Swap and Tear-Down
The LT1, aptly named ( :FACEPALM: ), is a very small pocket, or even key chain multi-color LED lantern. It comes with a ~6500K SST-20 and a triple RGB LED. The UI is ok-ish, and not easily changeable, but that 6500K SST-20 has to go for something more warm.
First challenge was to get access to it. The dome was threaded but glued, but used my sticky blue gloves to work it loose: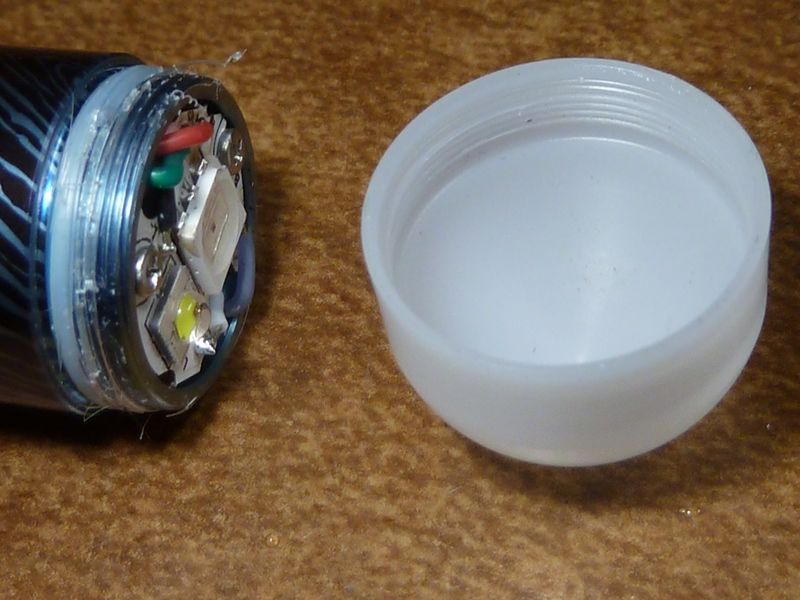 Beneath the dome:
close up of the R-G-B LED, actually G-R-B in order left to right:
Removed 2 screws and de-solder the LED wires. Thermal grease was on the dry side but spread out well:
Though not necessary to swap the LED, thought I'd remove the driver and take a look. I did get the driver retaining ring loose, but it was also glued with red stuff:
Shots of the driver: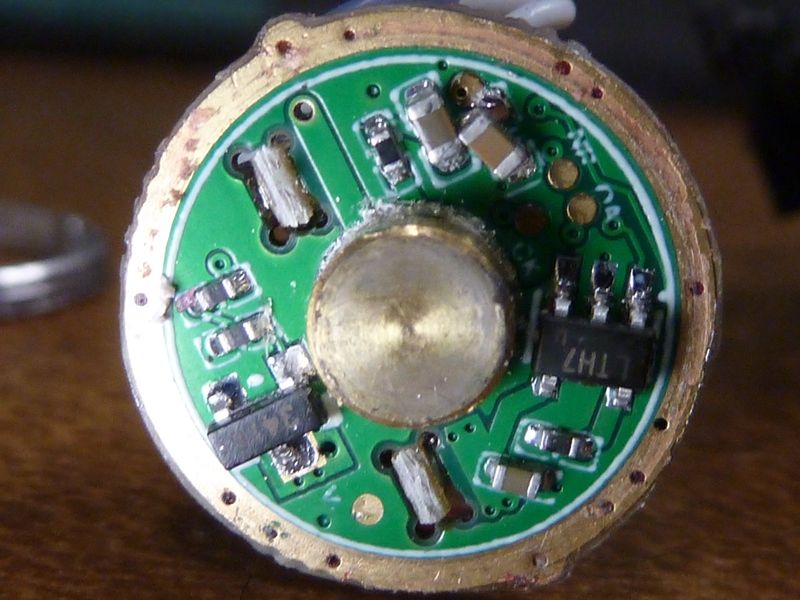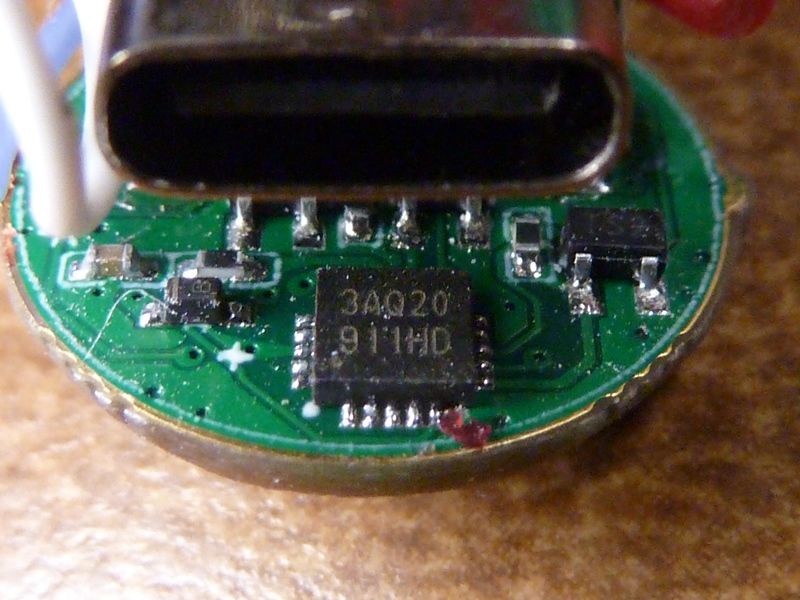 Might be a slight point in the center - will sand it out, and remove the anodizing: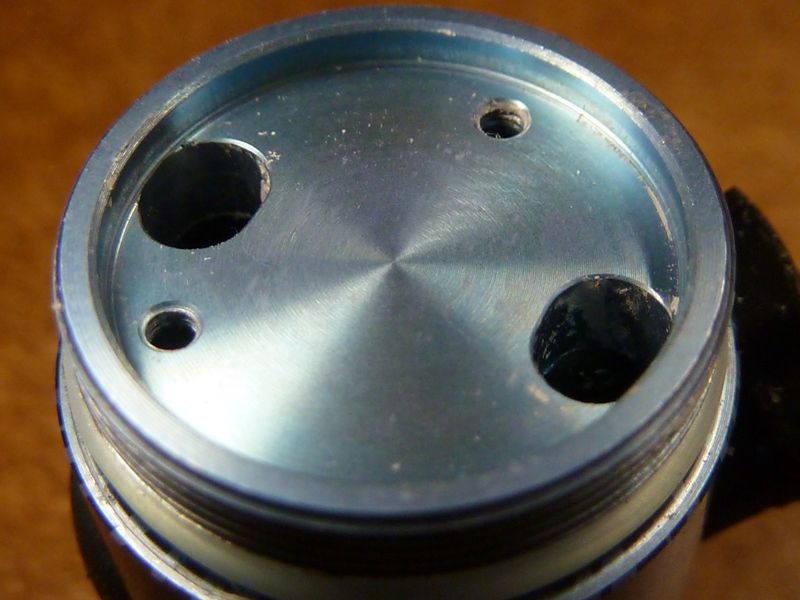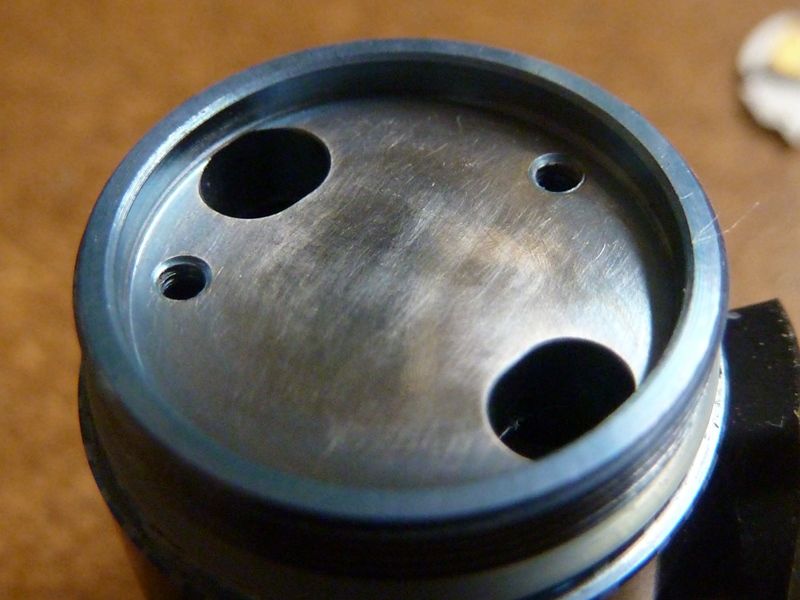 Using a hot air bench tool, removed the SST-40 and reflowed a 3500K 351D from Simon:
Trimmed the wires - were excessively long, and might get a little more amps:
All done, working. Used MX-4, sanded back of MCPCB with 2000 GRIT:
Any other changes or maintenance can now be done - no more glue!
At 3500K and high CRI, much better...