I've had a bit of fun creating some new Illuminated Tailcap designs and I thought I'd share them with ya'll. Thanks to PilotDog68 for sharing files with me which served as a nice springboard. My main goals for these are to:
Learn and share my experiences
Address some accidental bridging (from too-close traces) I've experienced in the past
Where possible, make things single sided so that everything can be reflowed (on a hot plate)
Try new things and have fun!
.
.
Booster Tail v1.3
Created for dual-voltage flashlights, especially for those using AA / 14500 such as the Sofirn SF14 or Lumintop Tool AA (both tested). This uses a TPS610995 (YFF / BGA package) step-up voltage regulator to regulate from 0.7V – 5.5V in to 3.6V out. There are two separate channels with two LEDs each. BOM. Oshpark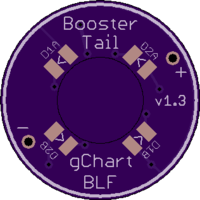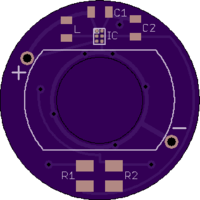 .
.
Booster Tail v1.4
This is the same board as v1.3 except that it uses the slightly larger DRV (WSON) package. I also added a "bridge" pad to convert it to a single-channel output. BOM. Oshpark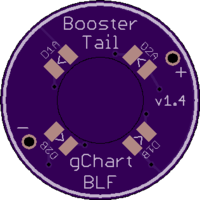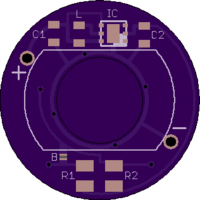 .
.
Big Switch 19mm
This is made for the larger forward-clicky switches like those in the Brinyte B158 or Convoy L2. This is a single-sided version with 3 LEDs each with their own balance resistor. All components are 0805 size for easier assembling. Oshpark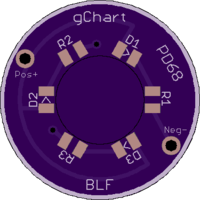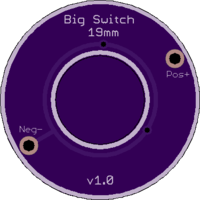 .
.
Single Sided 16mm 4 LED
This is a "normal" style tailcap in 16mm, but with everything on one side so that is can be reflowed all together. All components are 0805. Oshpark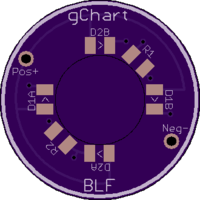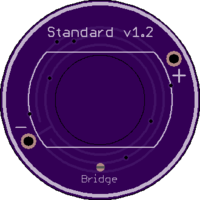 .
.
Single Sided 16mm 6 LED
Like the 4 LED version, I wanted something single-sided for easy reflowing, but thought I'd try squeezing 6 LEDs and keep them tight to the switch. In order to make everything fit, I used 0603 LEDs and 0402 resistors. Oshpark