I bought a pair of the SF14's from Sofirn's Aliexpress store over the winter. I really like them, and when they released a V2.0, of course I had to buy one of those, too!
.
Things I like about the SF14 (as well as the V2.0):
Good build quality
Three well-spaced modes in order of L - M - H
No mode memory (I like memory on larger lights, but prefer that all my small lights come on in Low)
Near-neutral LED
Inexpensive
Work well with my Booster Tails (illuminated tailcaps)
.
Things I prefer about the original over the V2.0:
Used a 14mm tailcap instead of 12mm (I haven't found a source for clear 12mm tailcaps)
Able to disassemble the head & driver (the V2.0 does not have a retaining ring, nor notches for pliers, and appears to have a weak glue)
Light orange peel reflector helps smooth any (minor) tint shifting
.
Things I prefer about the V2.0 over the original:
Shorter (in length)
Other than the tailcap size, the tail is more mod-friendly
.
Now for the pictures!
V2.0, left vs Original, right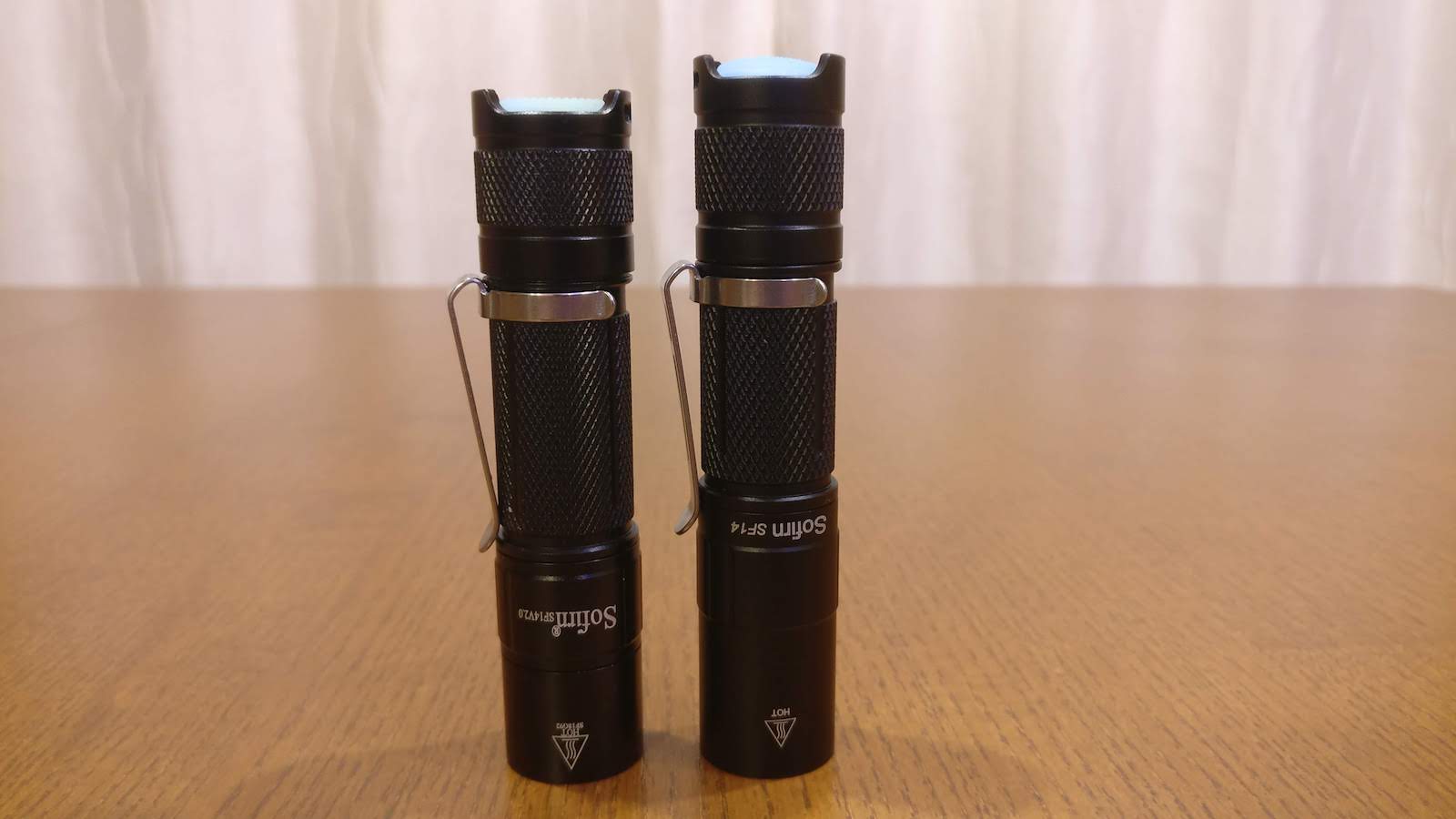 V2.0, bottom vs Original, top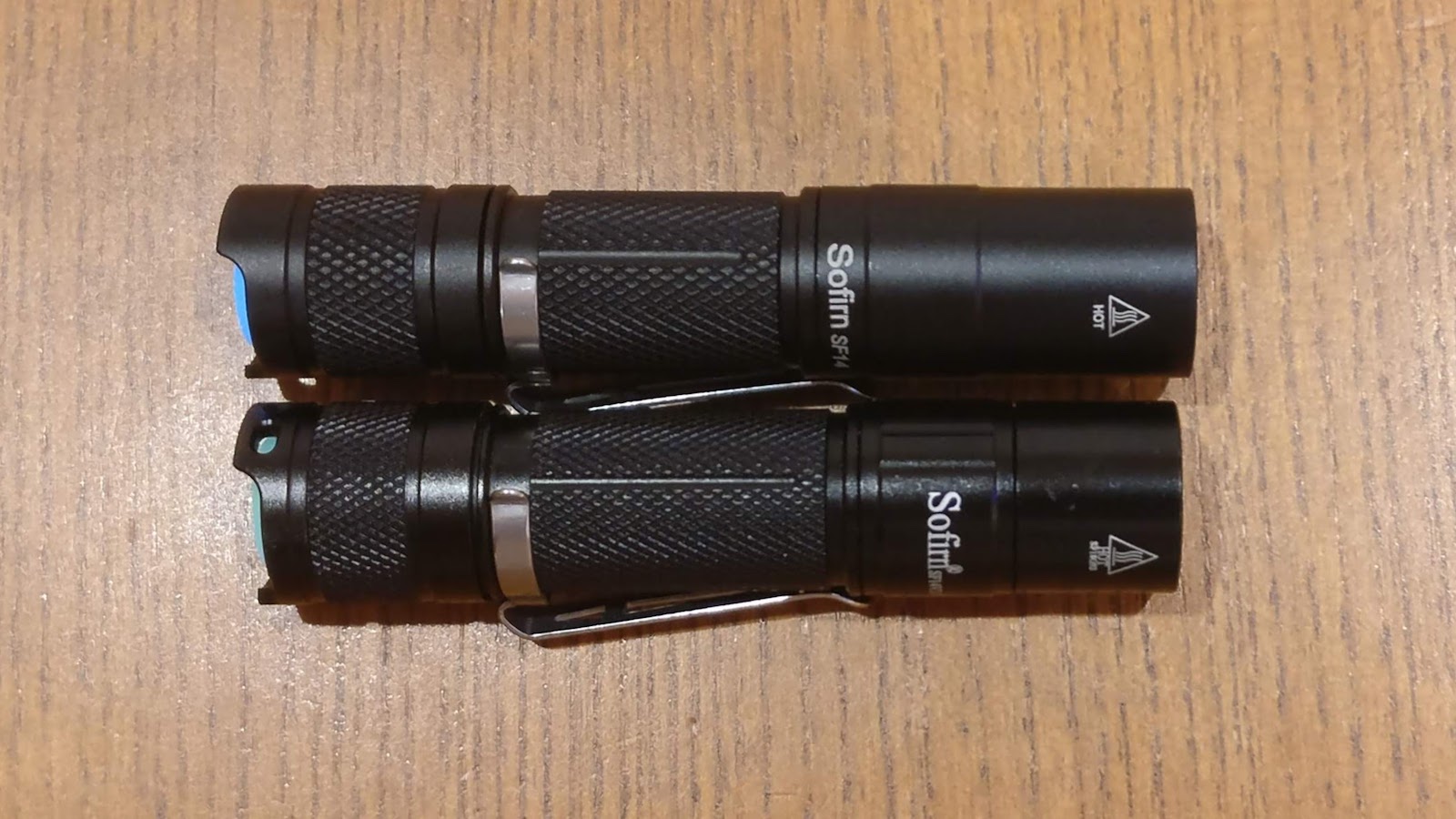 V2.0, top vs Original, bottom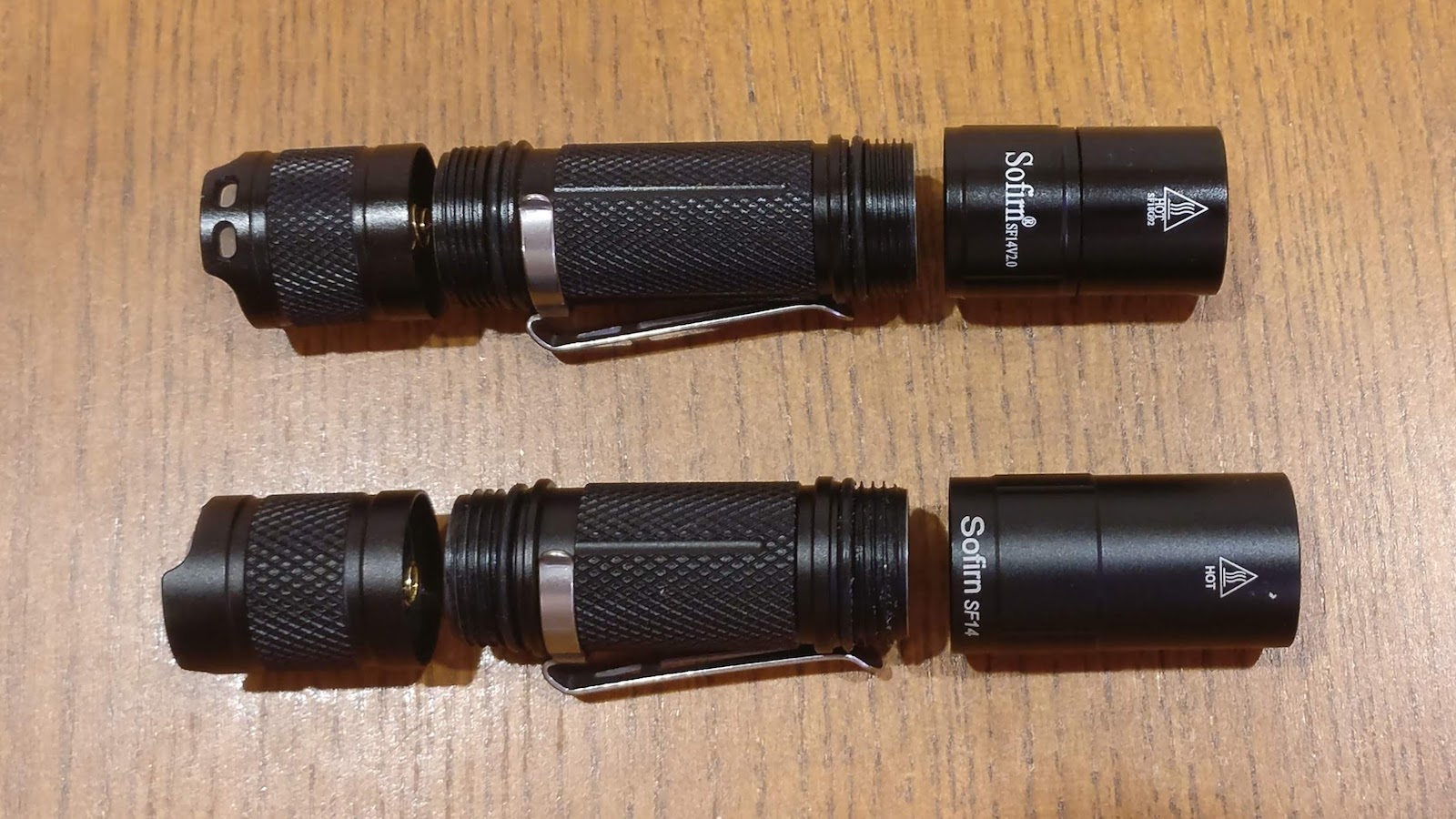 V2.0, left vs Original, right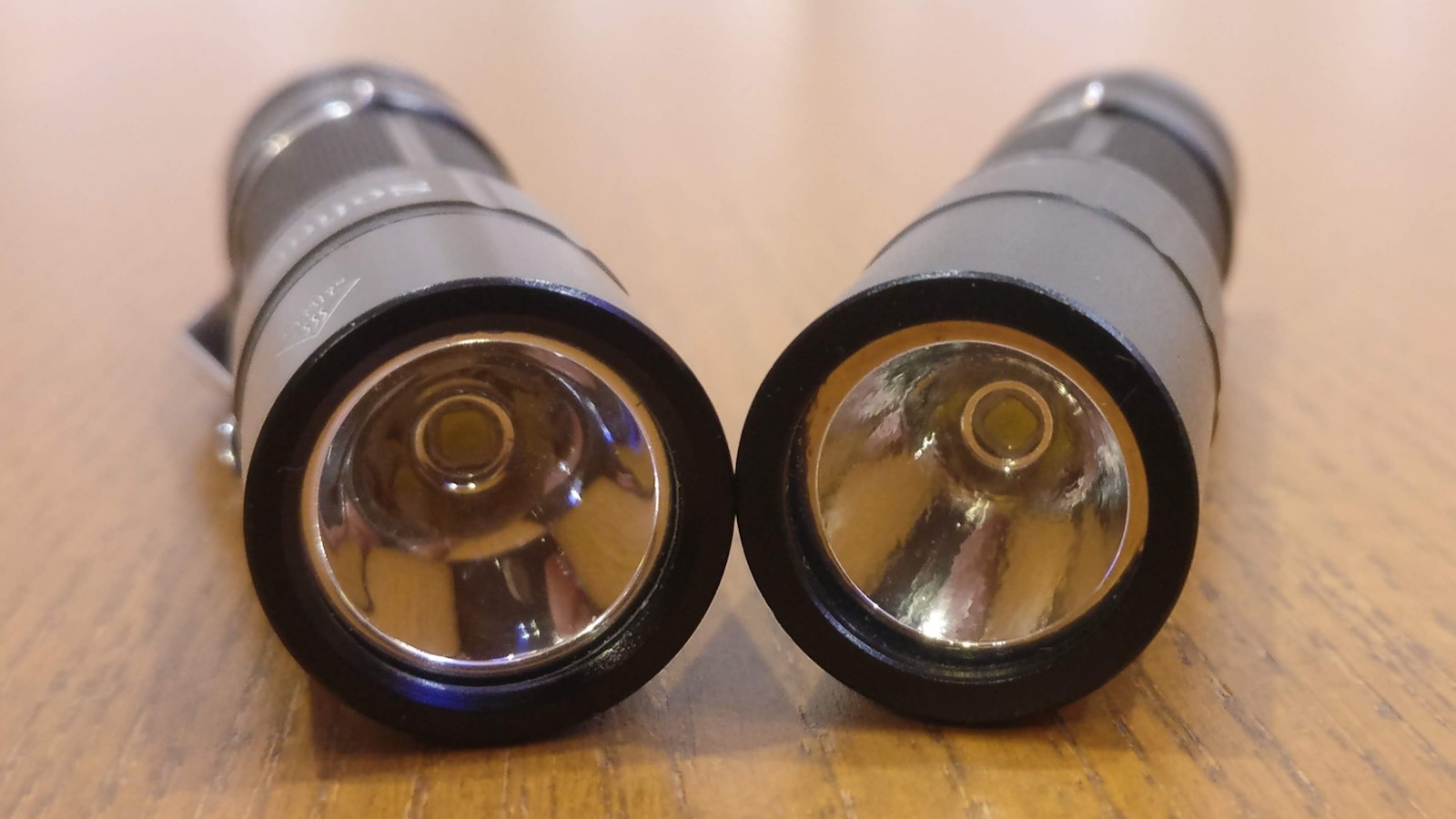 Original, left vs V2.0, right (note: the scratches and soldering are from my modifications - the lights did not come this way!)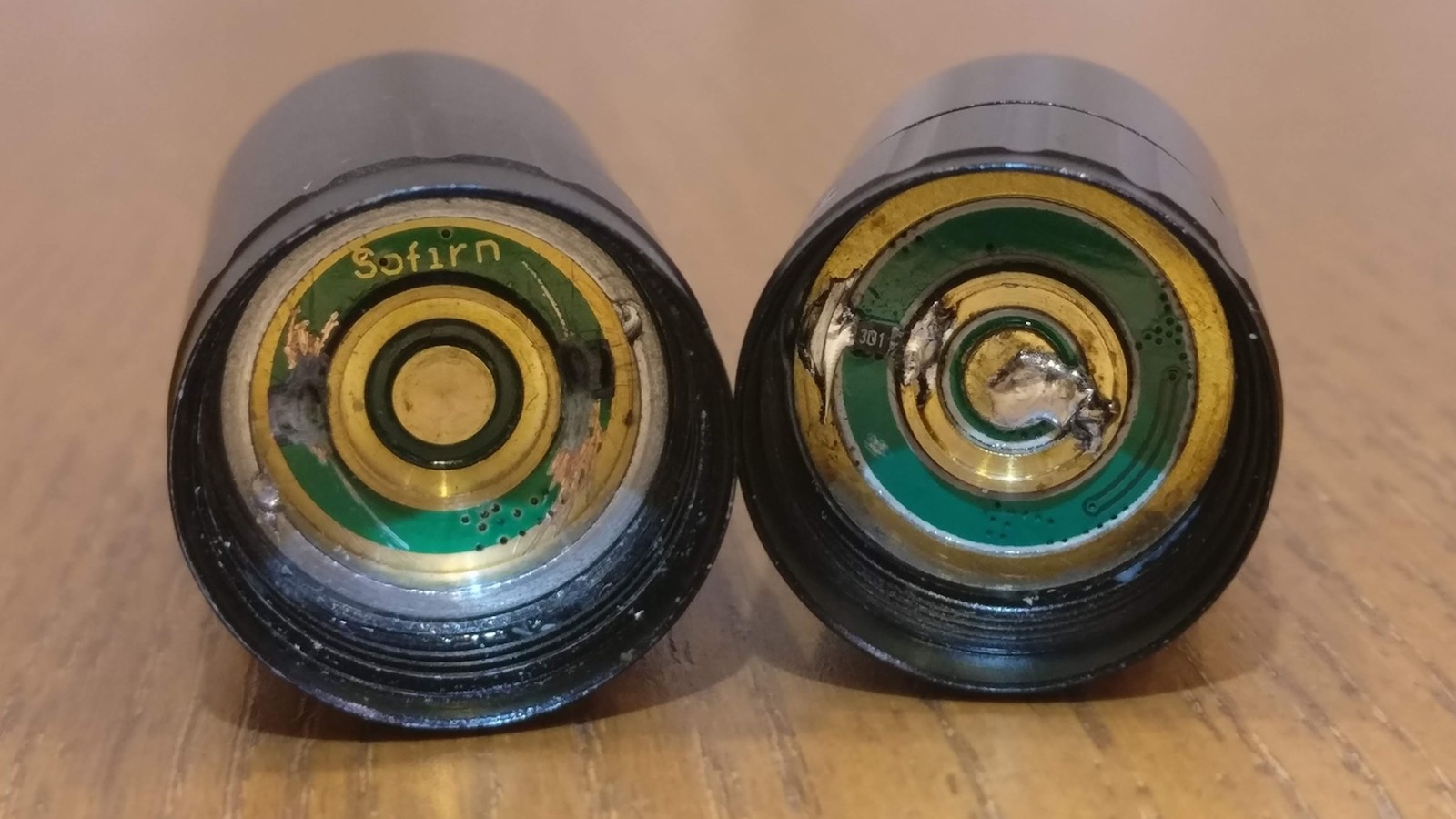 .
AA group shots
(left to right) Klarus Mi7, ThorFire TK05, UltraTac A1, Lumintop Tool AA, Sofirn SF14 V2.0, Sofirn SF14 (original, x2)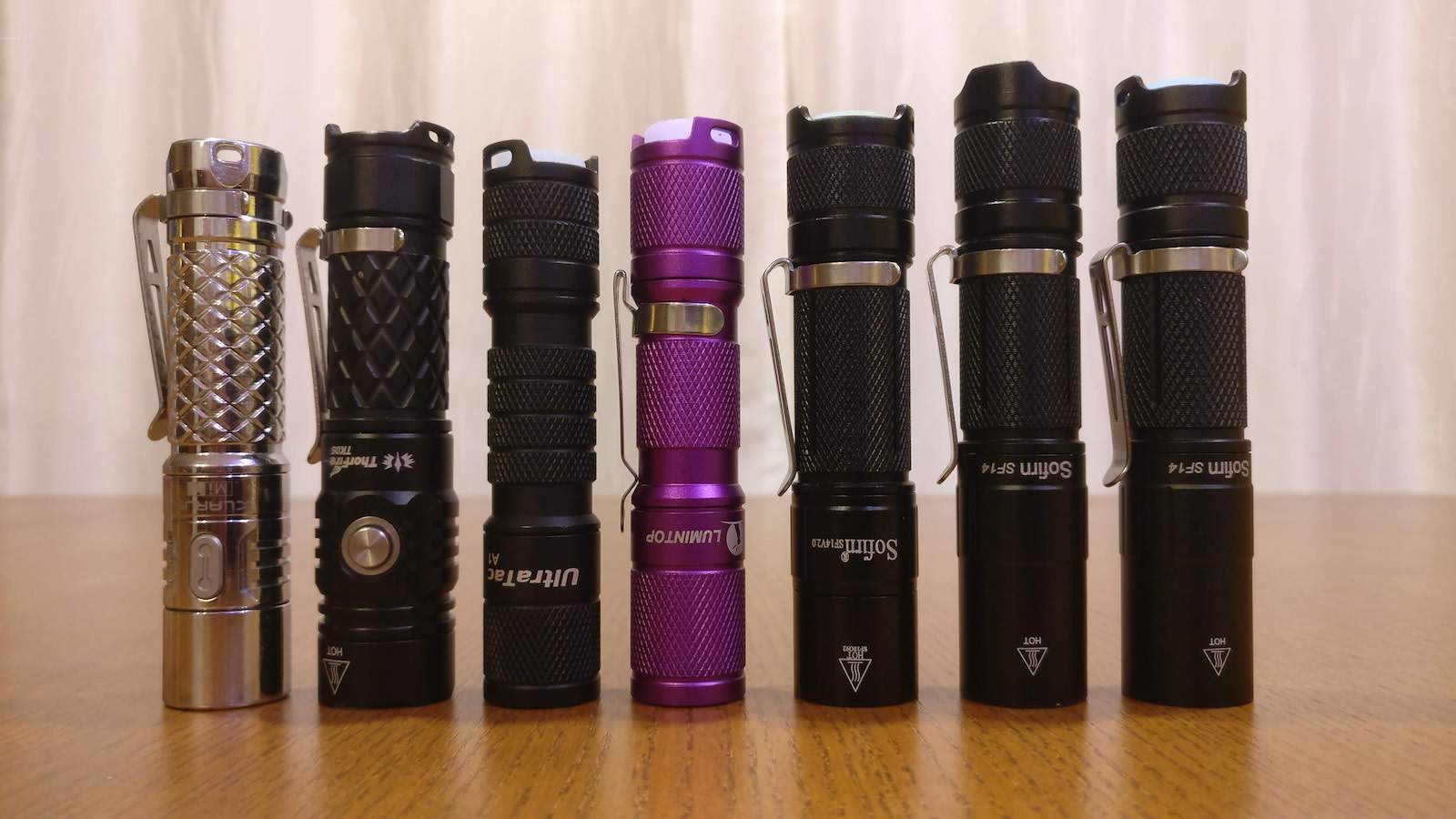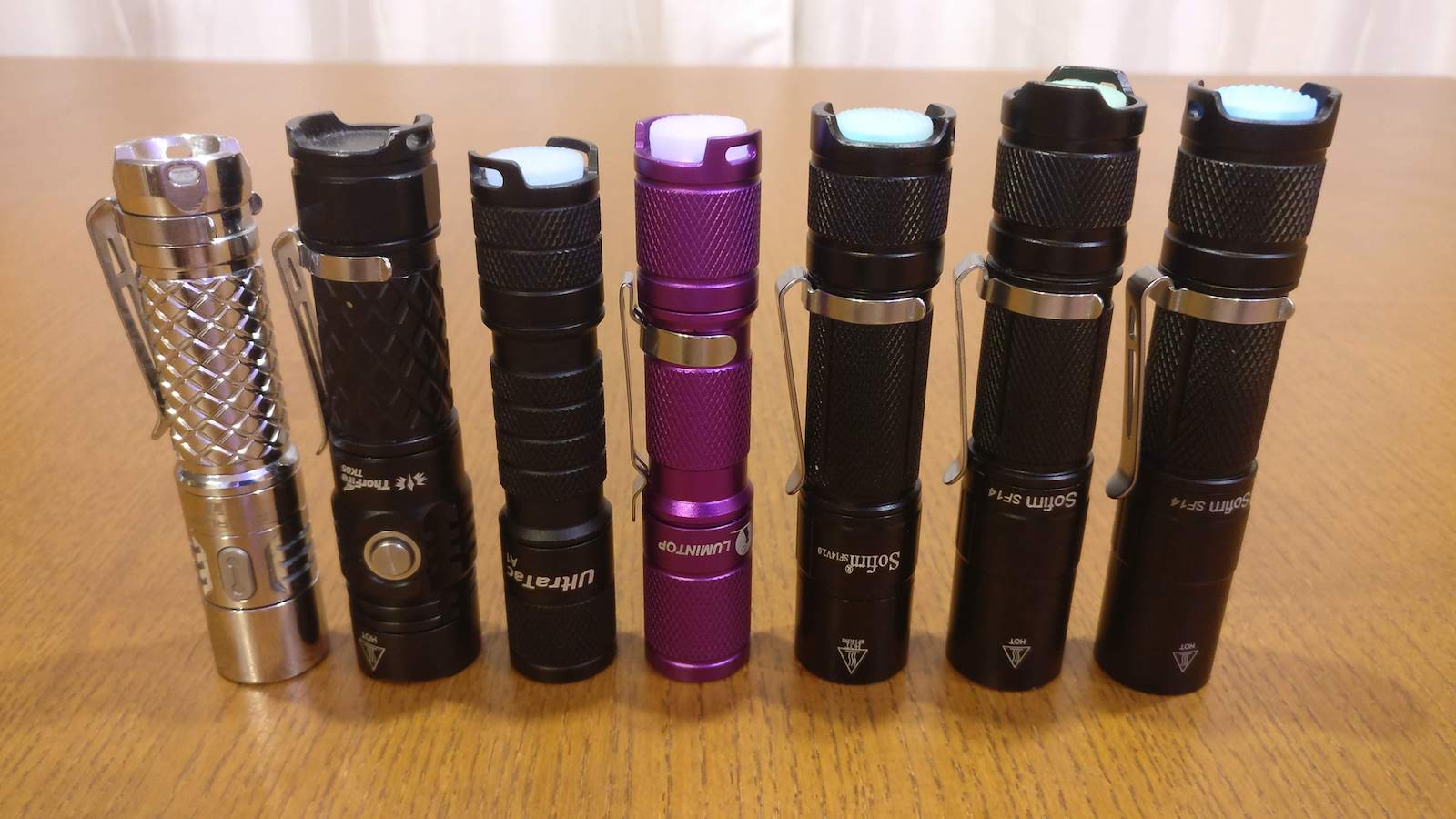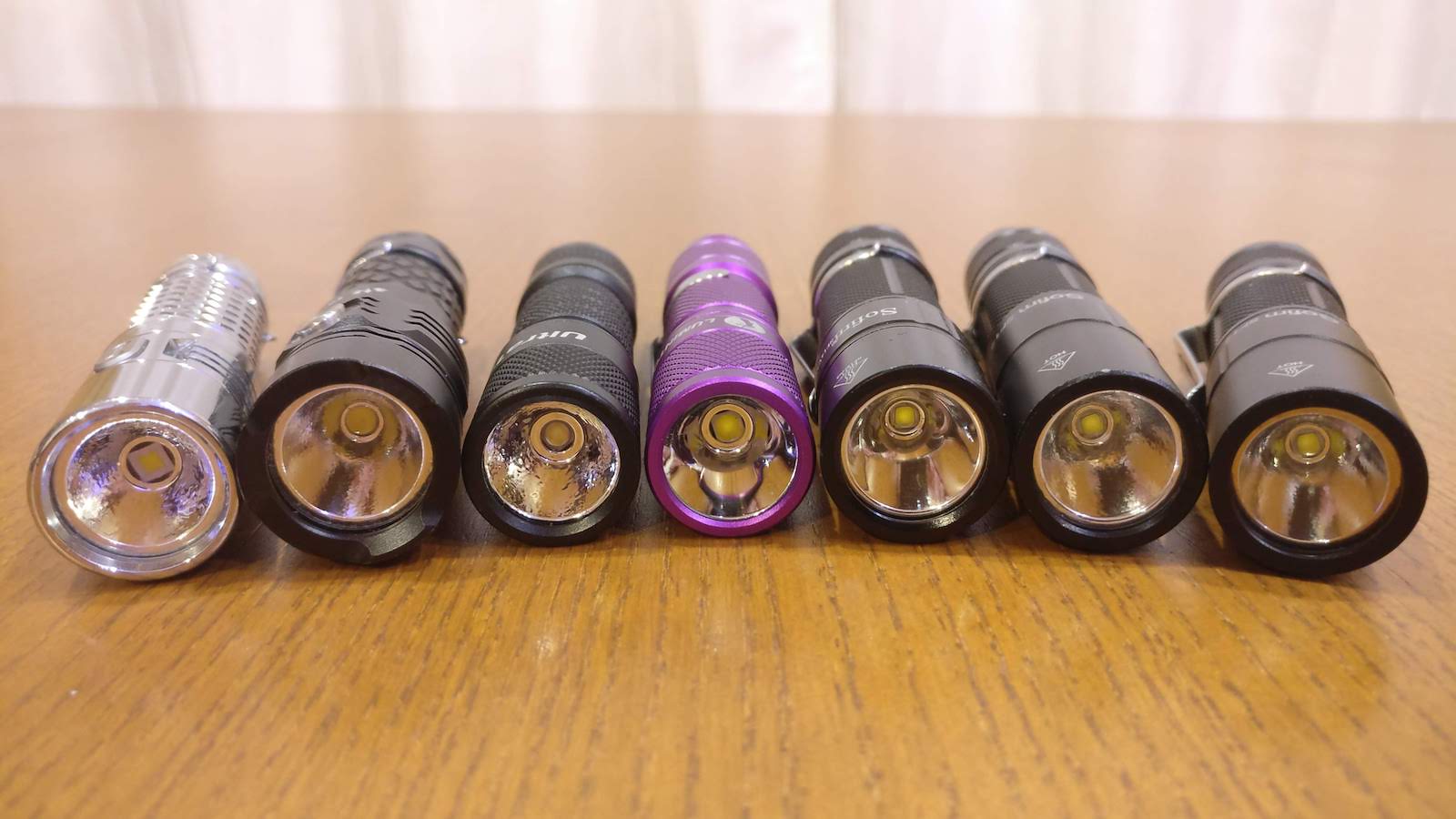 can you tell I like my illuminated tailcaps?