Hi folks,
With the recent arrival of several Star Wars-themed lights, I thought it appropriate to add my take on the theme.
Here are some Stormtroopers.
White Cerakoted Solarforce L2T with custom head and black Cerakoted Klingon bezel: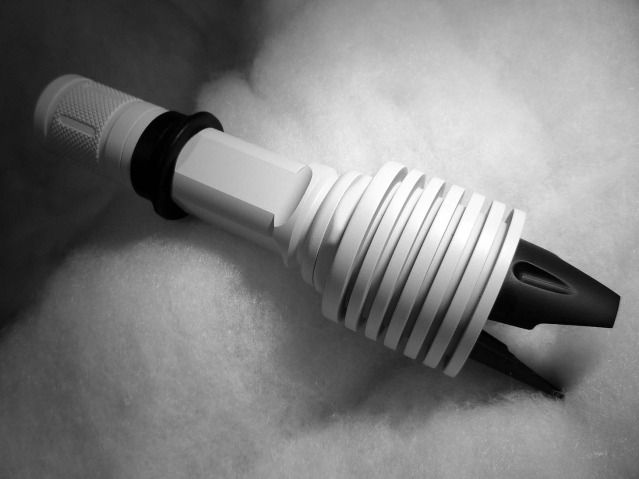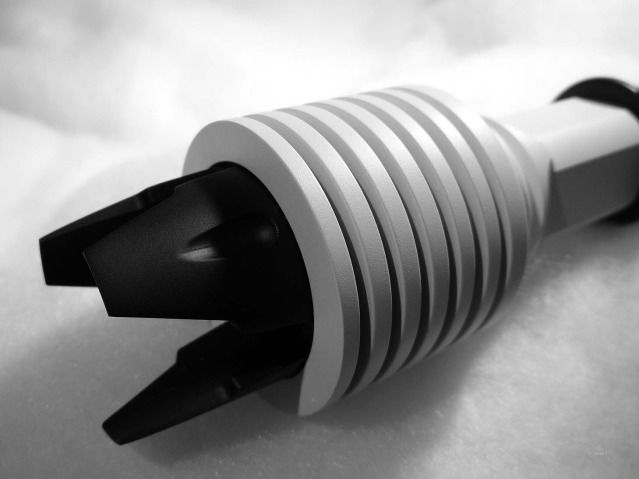 Solarforce L2i body, custom finned head in white Cerakote, coated tailcap: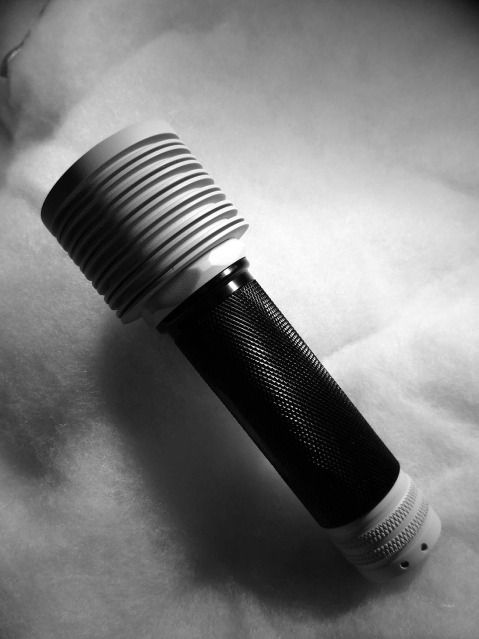 Custom grooved and Cerakoted Solarforce L2i body, custom white bezel ring: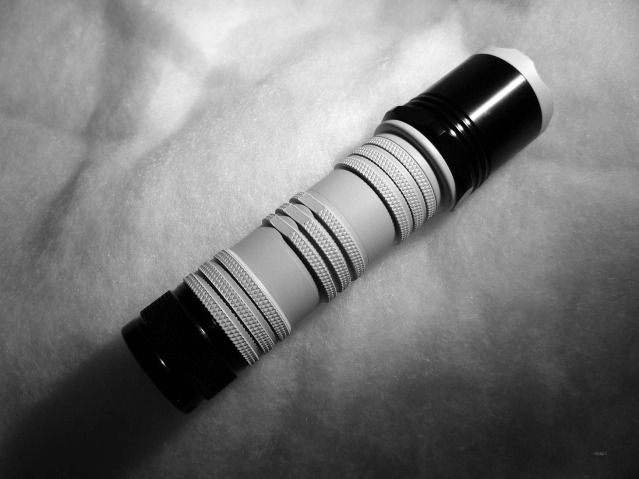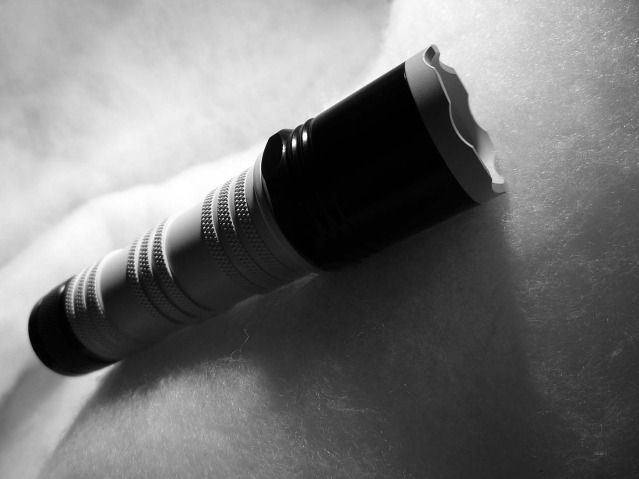 Solarforce L2X, head and tailcap Cerakoted white: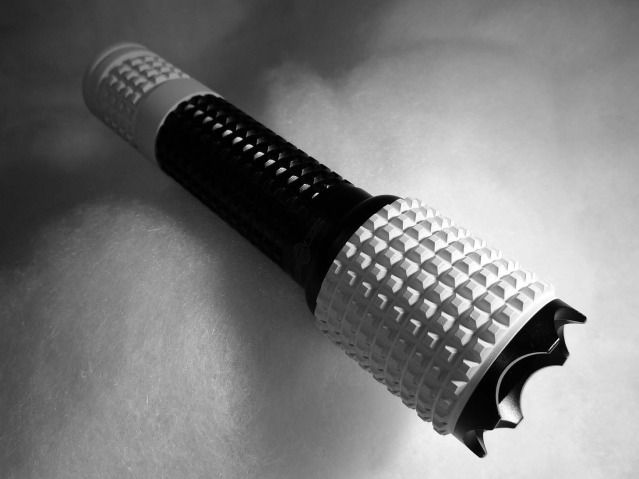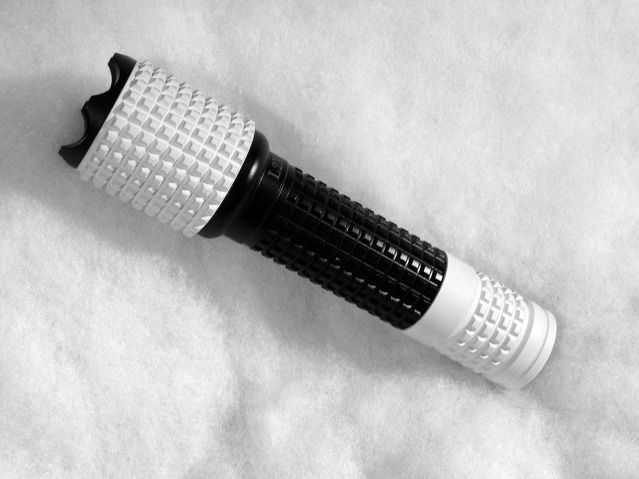 Custom-grooved Solarforce L2M body, 'smoothie' head, Cerakoted white, bead-blasted stainless bezel ring: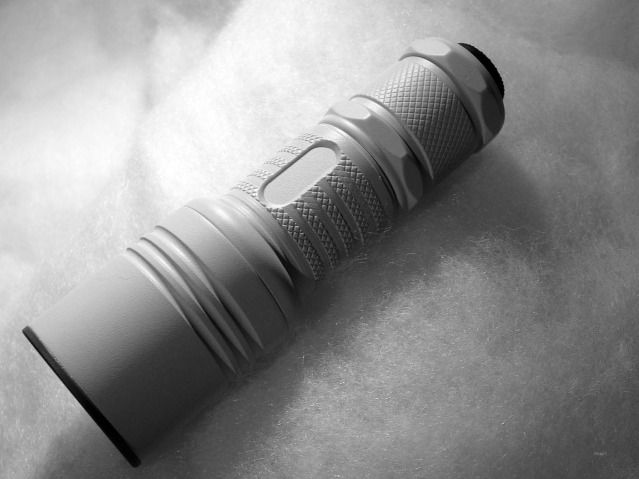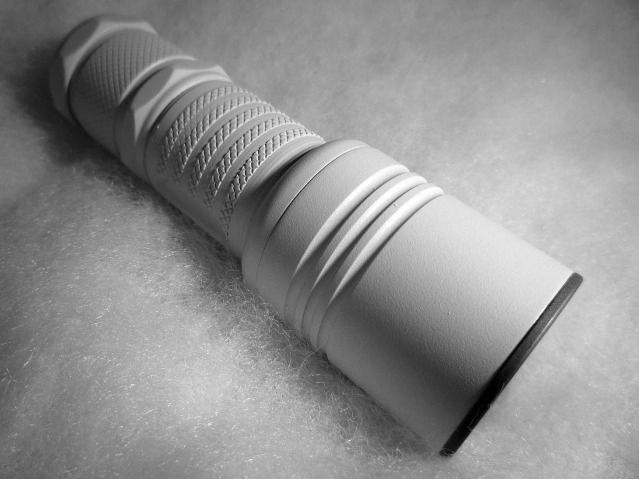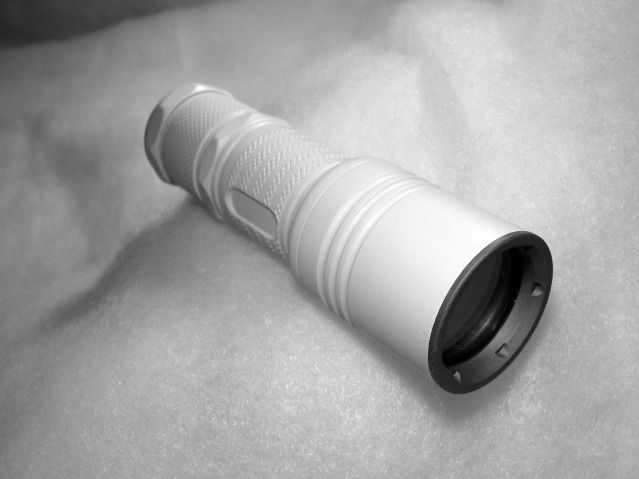 Custom 'smoothie' head and Triad tailcap in white Cerakote, type II smoothie body: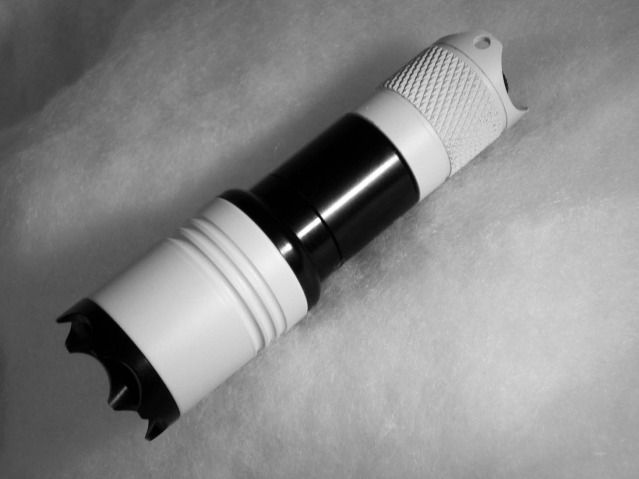 Cerakoted 'smoothie' body, Solarforce L2X head and tail:
Please forgive the point-and-shoot pics, as I no longer own anything else smaller than a 4x5.  
   I hope to replace it with a digital SLR around the holidays. 
Thanks for looking !