A few people have asked about de-doming the X6 so here a how-to is.
Start with the X6.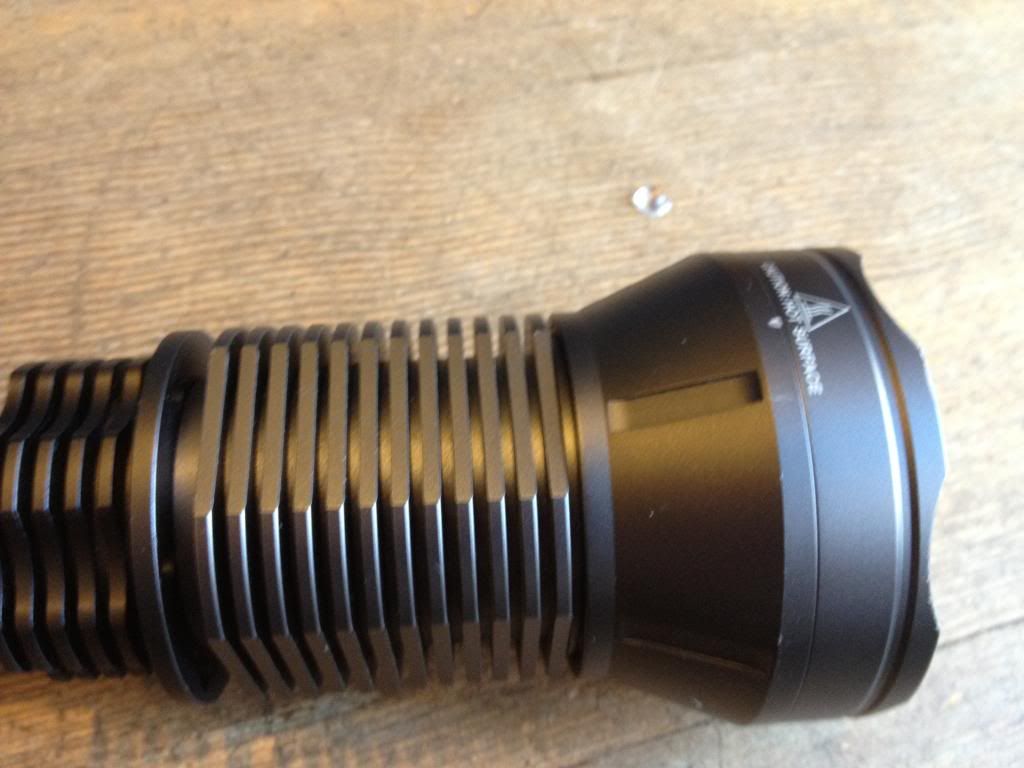 Then you unscrew the part that holds the reflector. This is not the bezel. 
Then set aside everything except for this part. 
Ok, so you should now see something like this.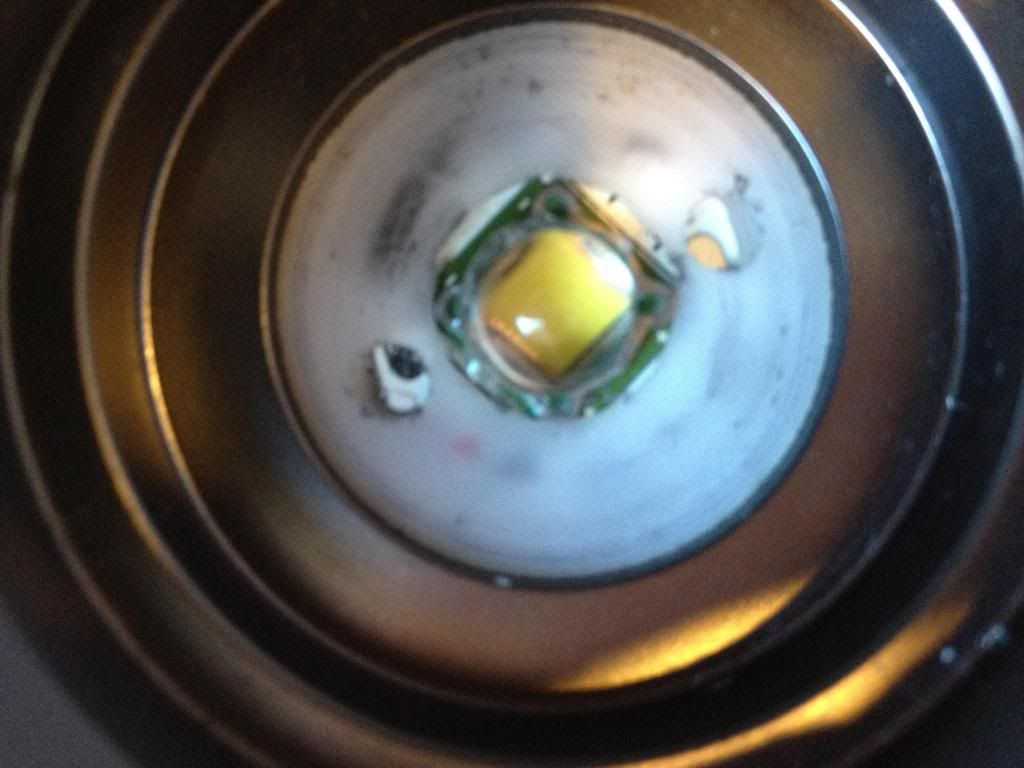 There are many ways to do this part. I personally just used a pair of pliers but tweezers will also work. Some people use a knife to pry it up, but with the SST-90 I have found this to be the easiest.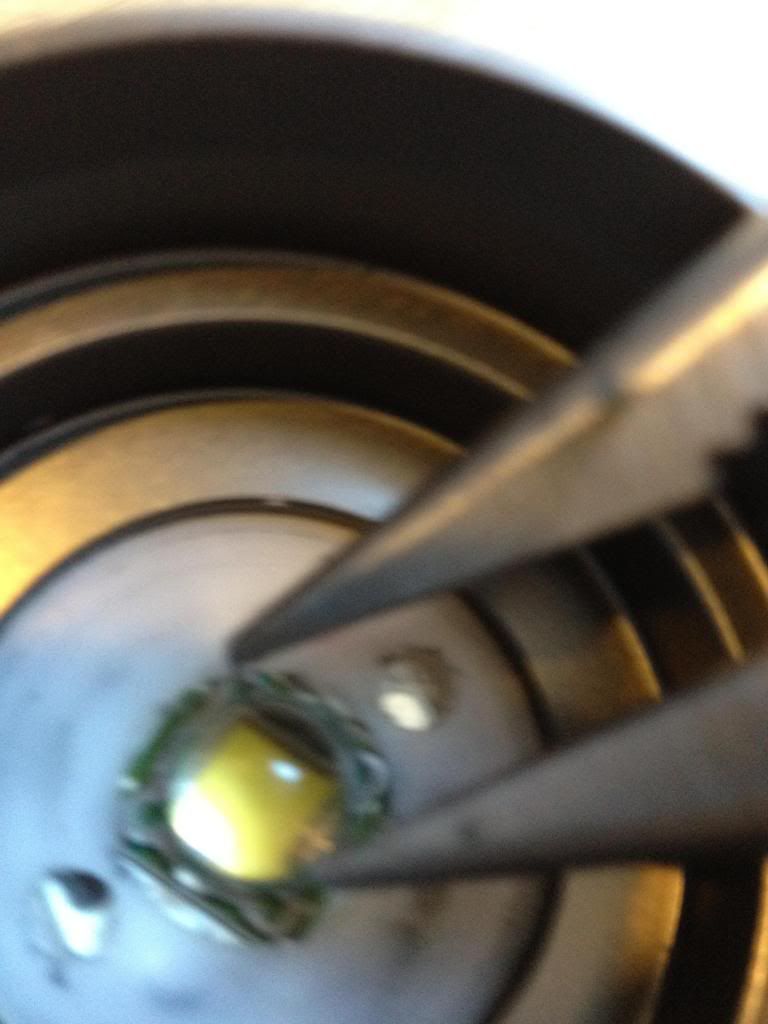 Then you simply reassemble and check that it is still working.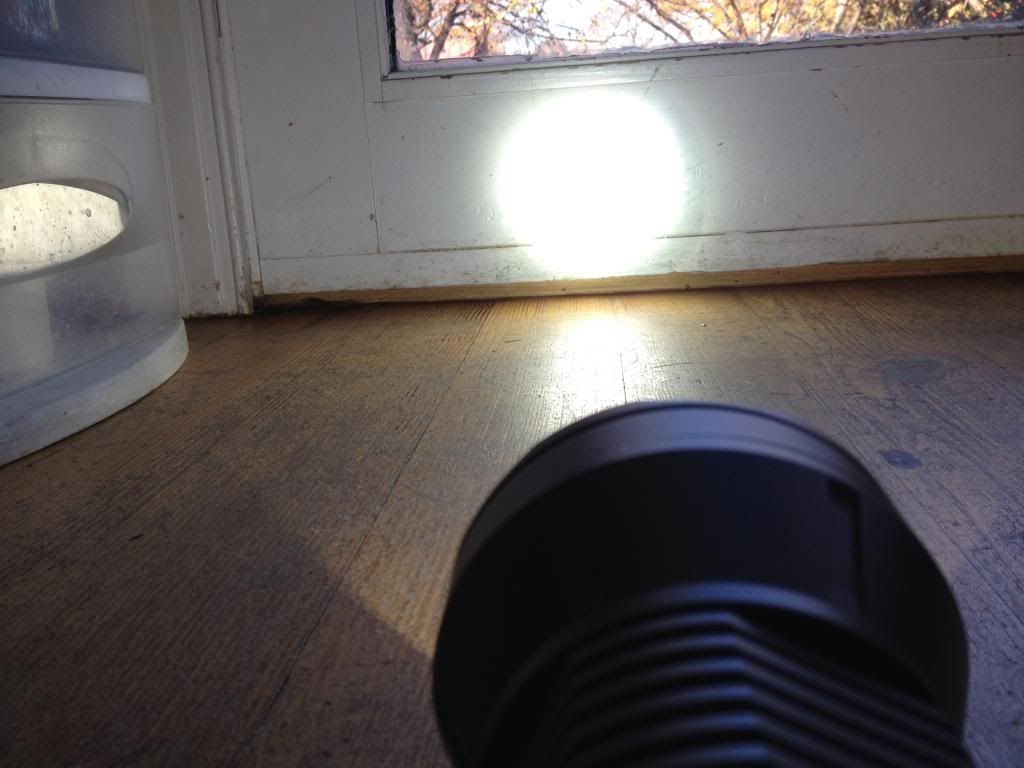 It now has gone from 45kcd to 85kcd. If you want even more throw then you will need to do a driver swap.