The Fins
The Head
The Driver
The Noctogon
The Tailcap
The Battery Tube
Done, Almost
Tests and Beamshots
The lucky winner chose a pewter Minimag with a triple Nichia at ~2.2A and cut down for a 14500 cell. The driver will be a Qlite 105C set for 15/100 with 6 – 7135 chips.
This light will have the copper fins I did for DBCstm's light so the first thing to do is to make that part so I can mill the head and pill to fit it. One obvious difficulty is I will have to turn the triple pcb down to fit but I'm sure that won't be the only trouble.
The pill will be made from copper repair tubing. It's the same size as 1/2" coupler but comes in 12" lengths. I'll take a piece of 3/4" pipe and resize it to fit snugly around the repair tubing. This is the part which will have the fins soldered to it and be epoxied with AS5 into the head leaving the fins exposed.
The host and some copper.
The 3/4" pipe section with ~7mm removed.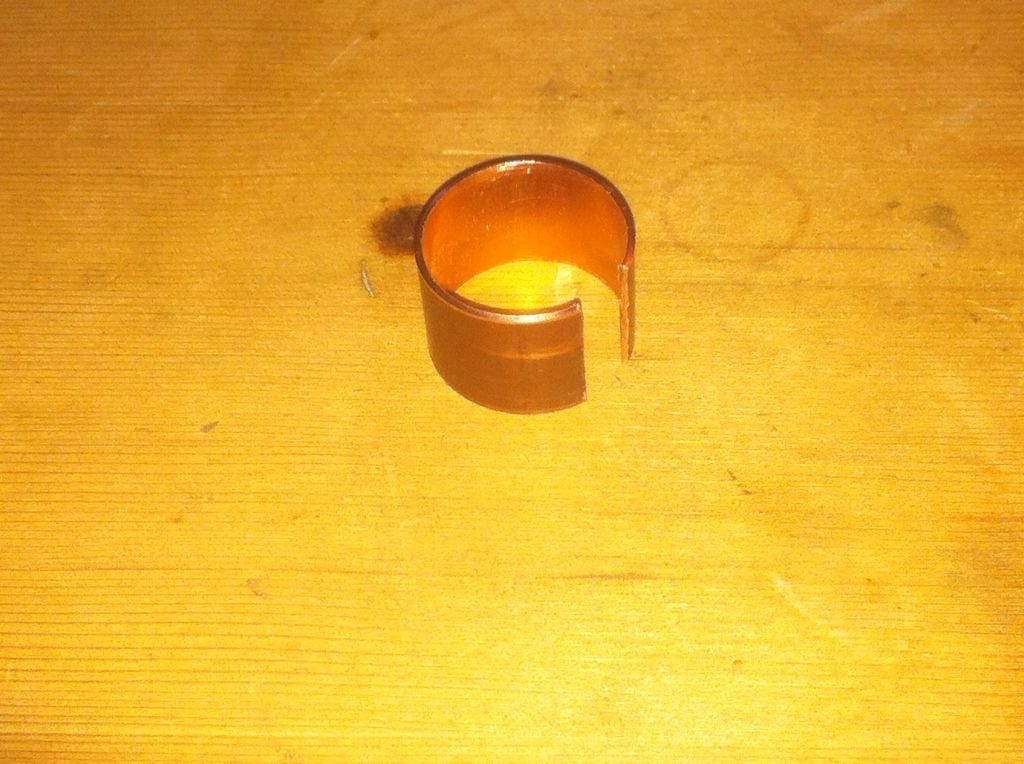 I annealed this piece on the stove, then slipped it inside another 3/4" pipe with the repair coupler inside it and rolled it round to resize it and maintain an even cylinder. Some filing and more rolling led to a snug fit around the coupler.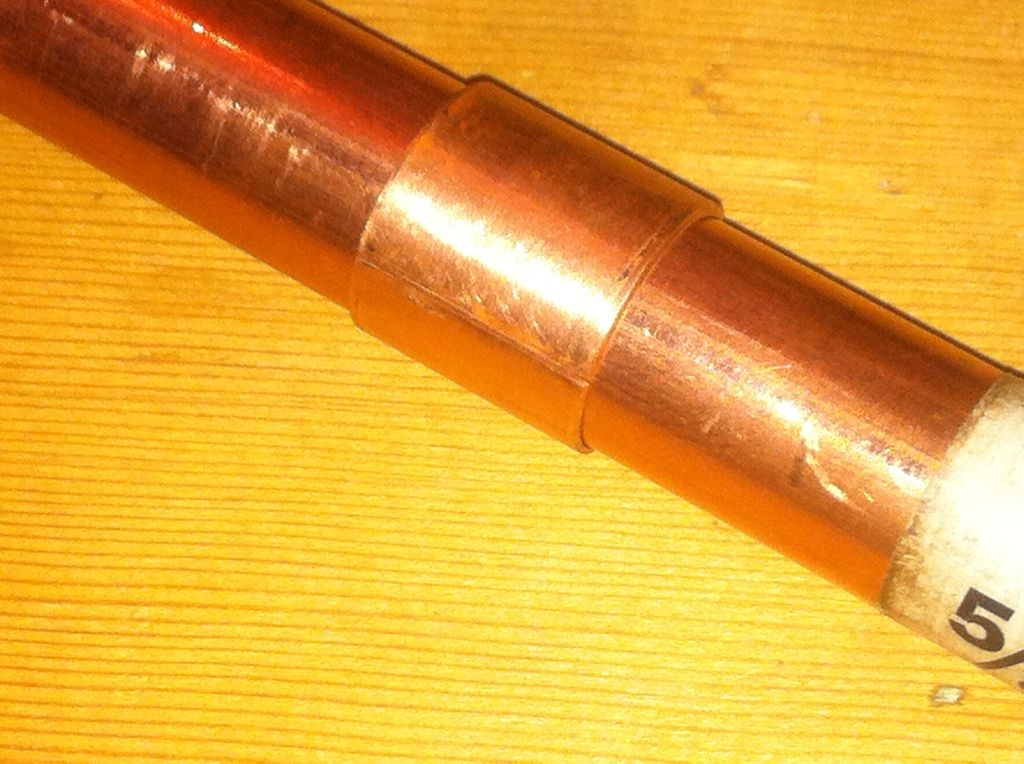 The OD of this piece is just under 3/4" so I set up the drill press with a 3/4" hole saw and punched 5 holes in a strip of copper, then reset the strip to punch out the rings with a 1 3/8" hole saw. This will leave plenty of excess to trim even.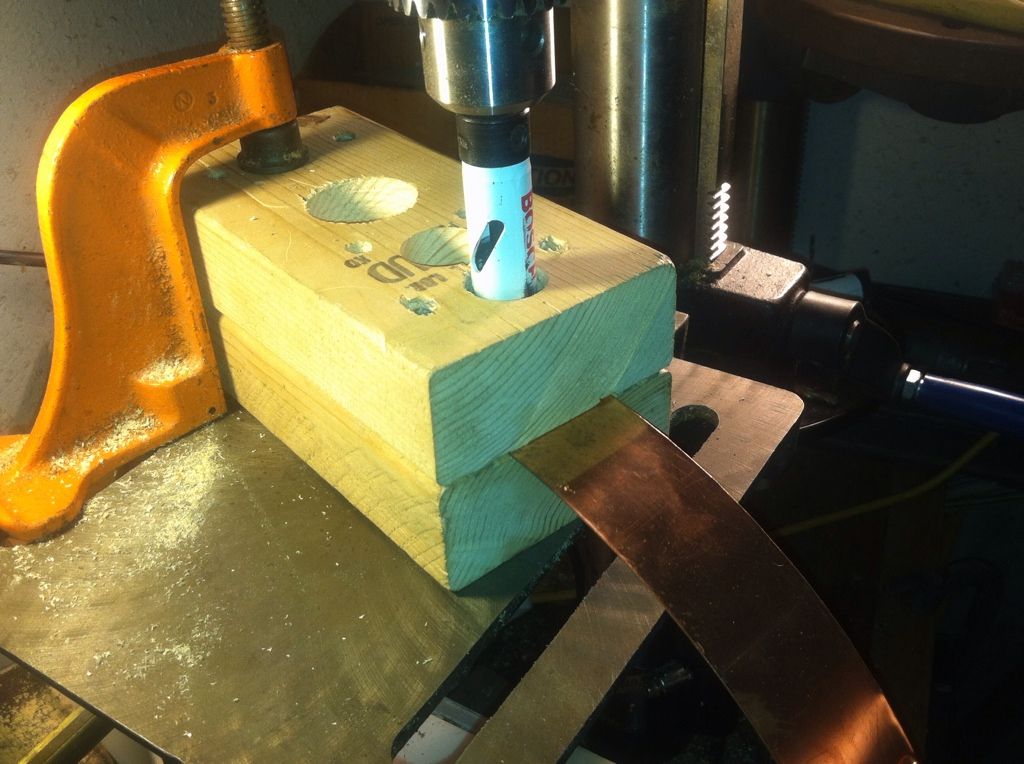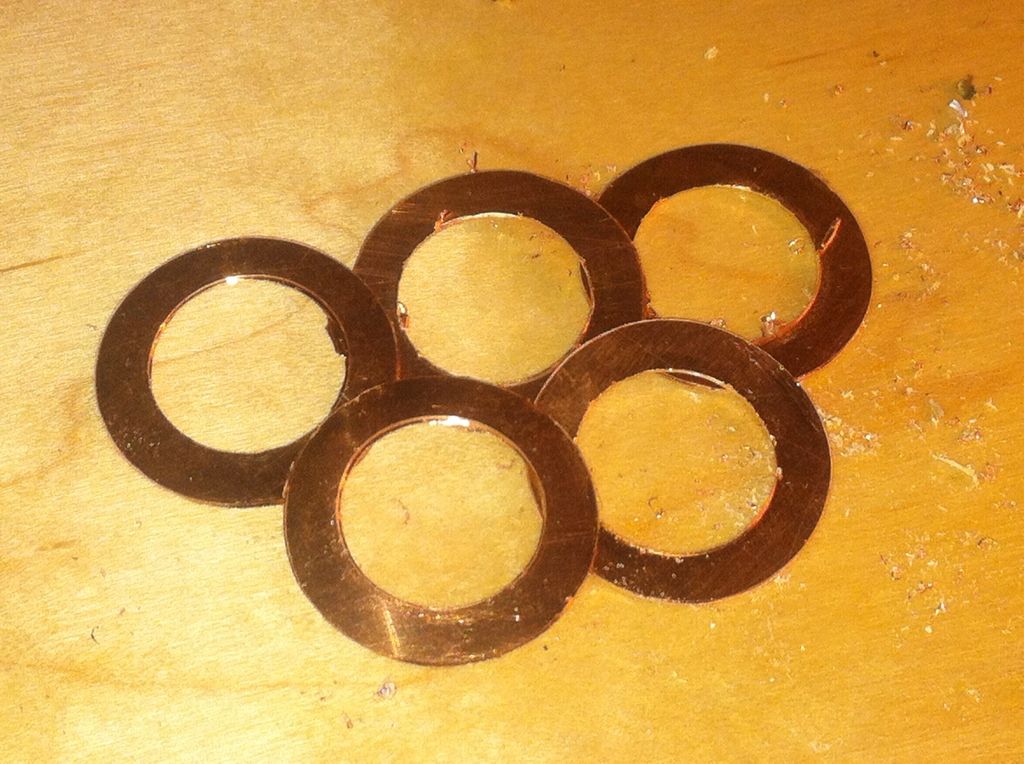 A bit of clean up and sanding the ID and the rings are a snug fit around the first piece.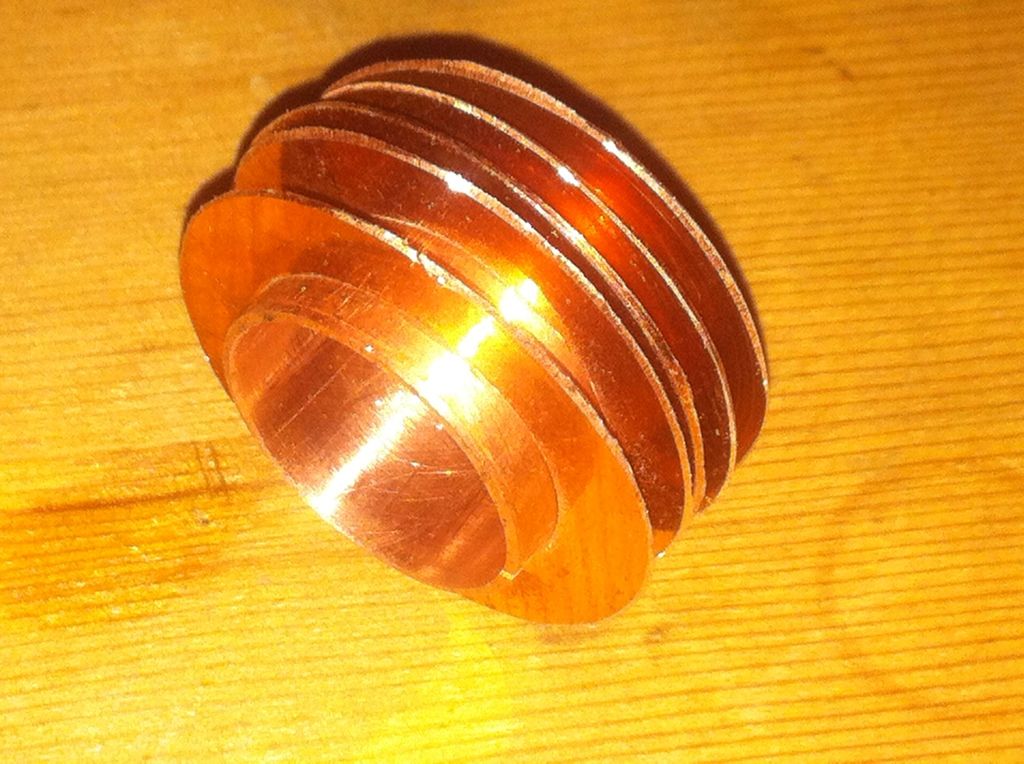 Before I solder this up I'll anneal the rings and flatten them between metal plates in the vise. I'll use some thin copper wire to space the rings evenly but more on that next time.
—
Three Tanna leaves to give him life, nine to give him movement. But what if he eats the whole bag?
Scott