Just a quick couple of pictures showing the difference in beams running 3 amp 7135 drivers, different manufacturers, and the above LED's. Both lights were running Sanyo batteries. The XML driver was a KD and the XPG was an IOS Qlite. Output at the tailcaps, XML 2.99 amps and XPG 2.9 amps. Both pictures were taken at the same time. TIR's were from the same batch. Supplier has been long forgotten. On the light meter the XPG was a long way ahead.
Firstly the XML-U2 on aluminium star and copper pill. Link to light. TIR has been changed since the light was built.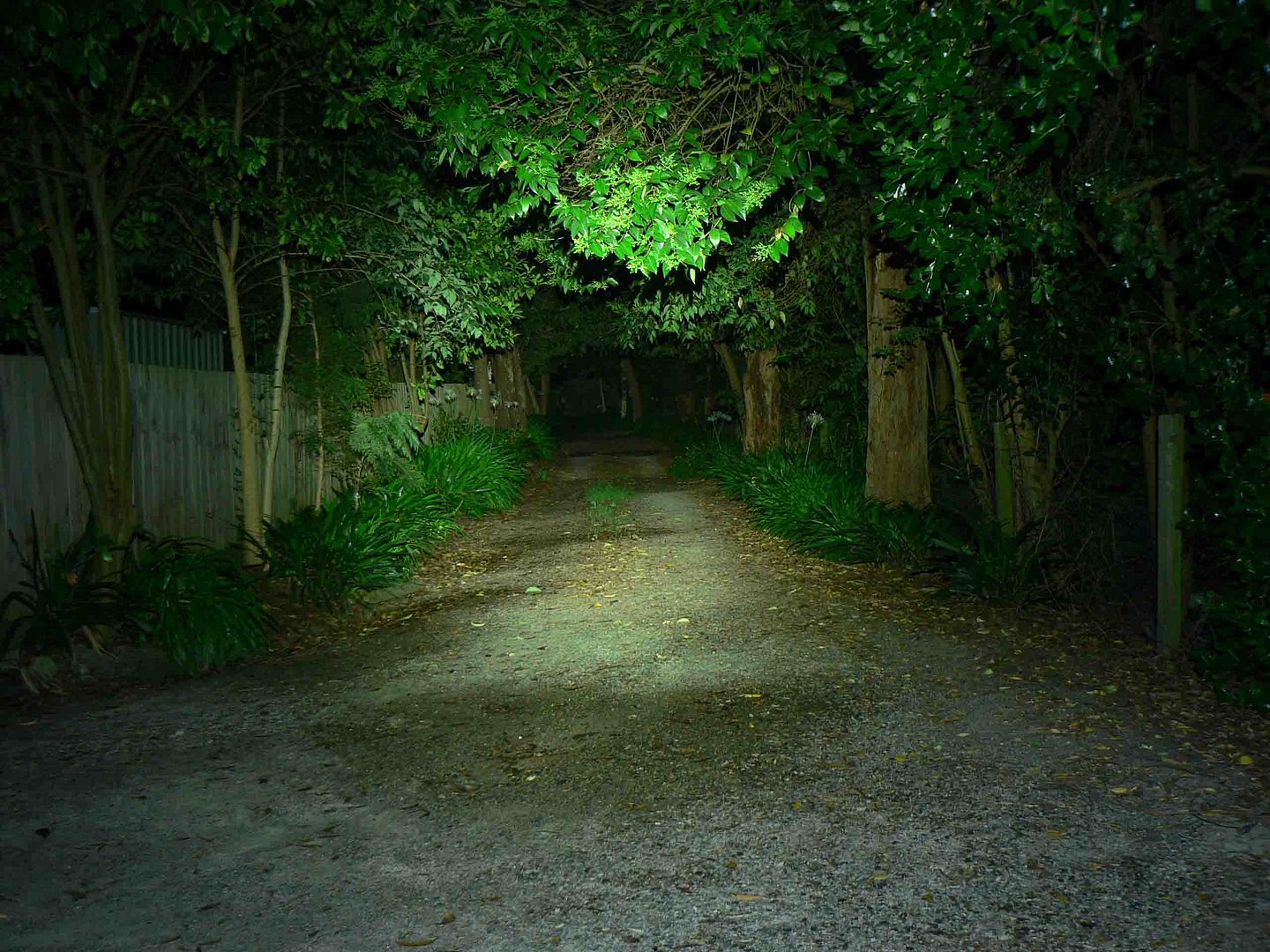 Secondly the XPG on a copper star and aluminium pill. Link to light.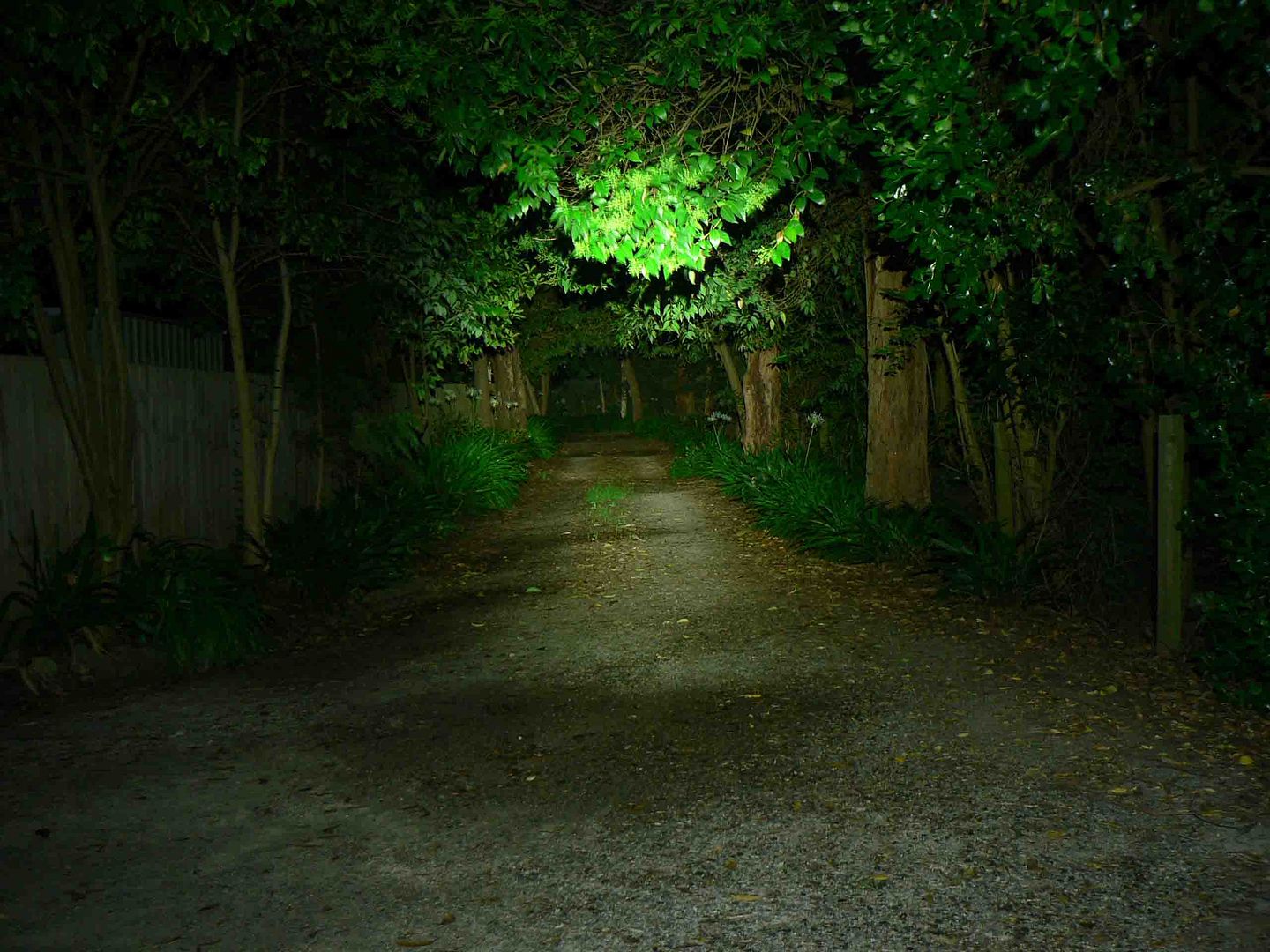 Mouseover XPG-2, Mouseout XML-U2.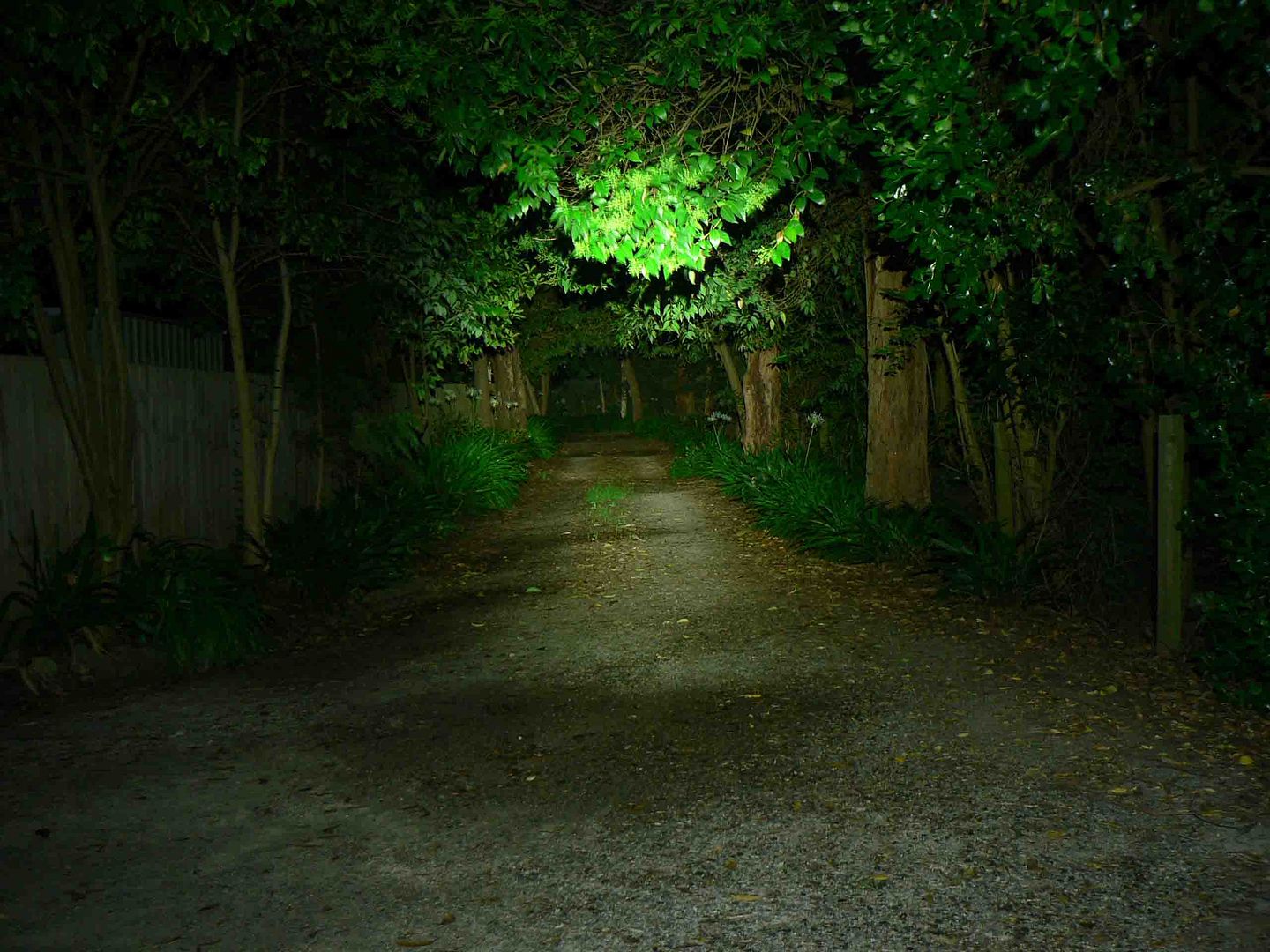 New shots added 1.5.13. Firstly an Ultrafire C12 for comparrison.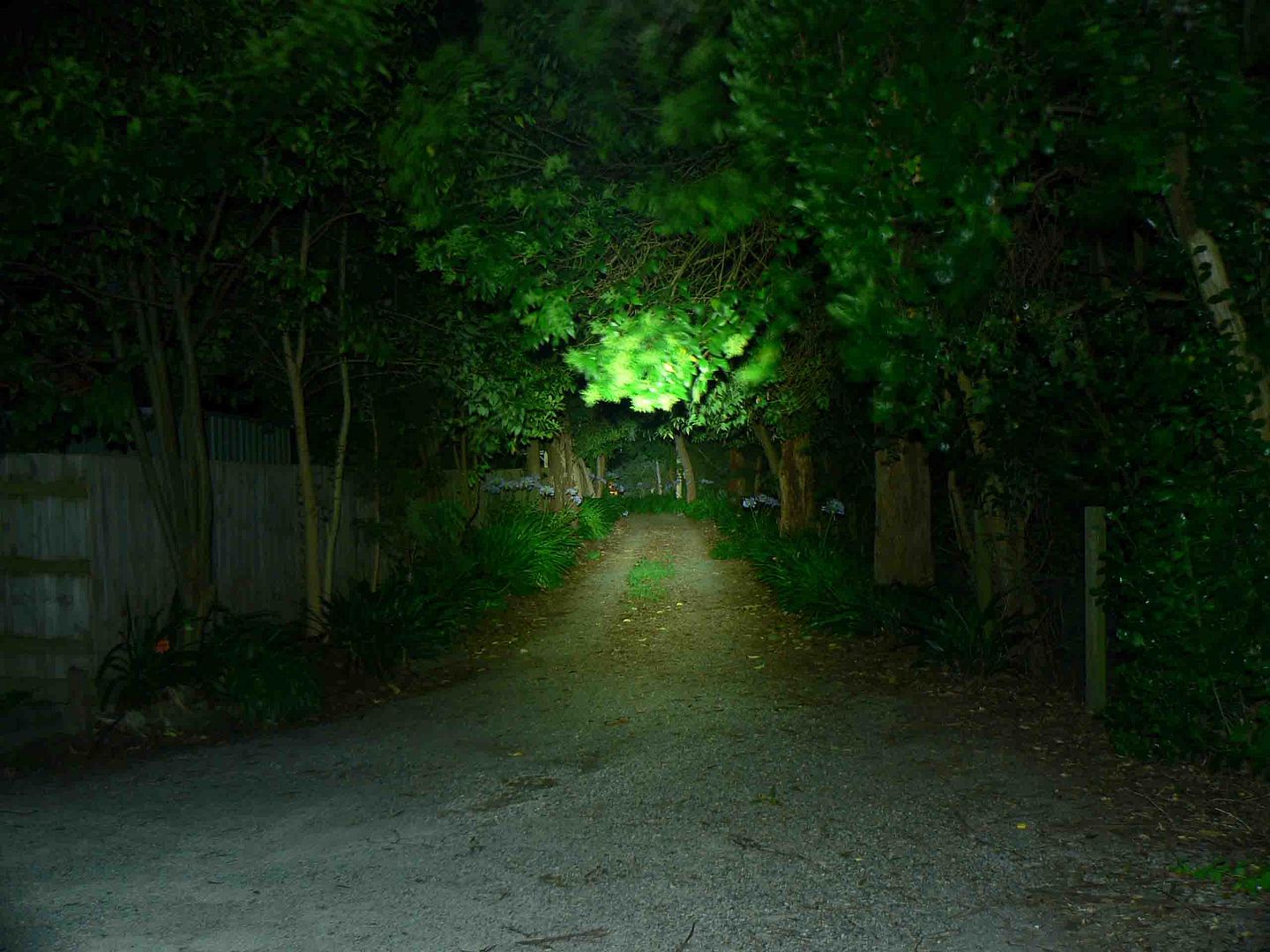 Again as its a different night the 10 degree TIR XML-U2 at 3 amps.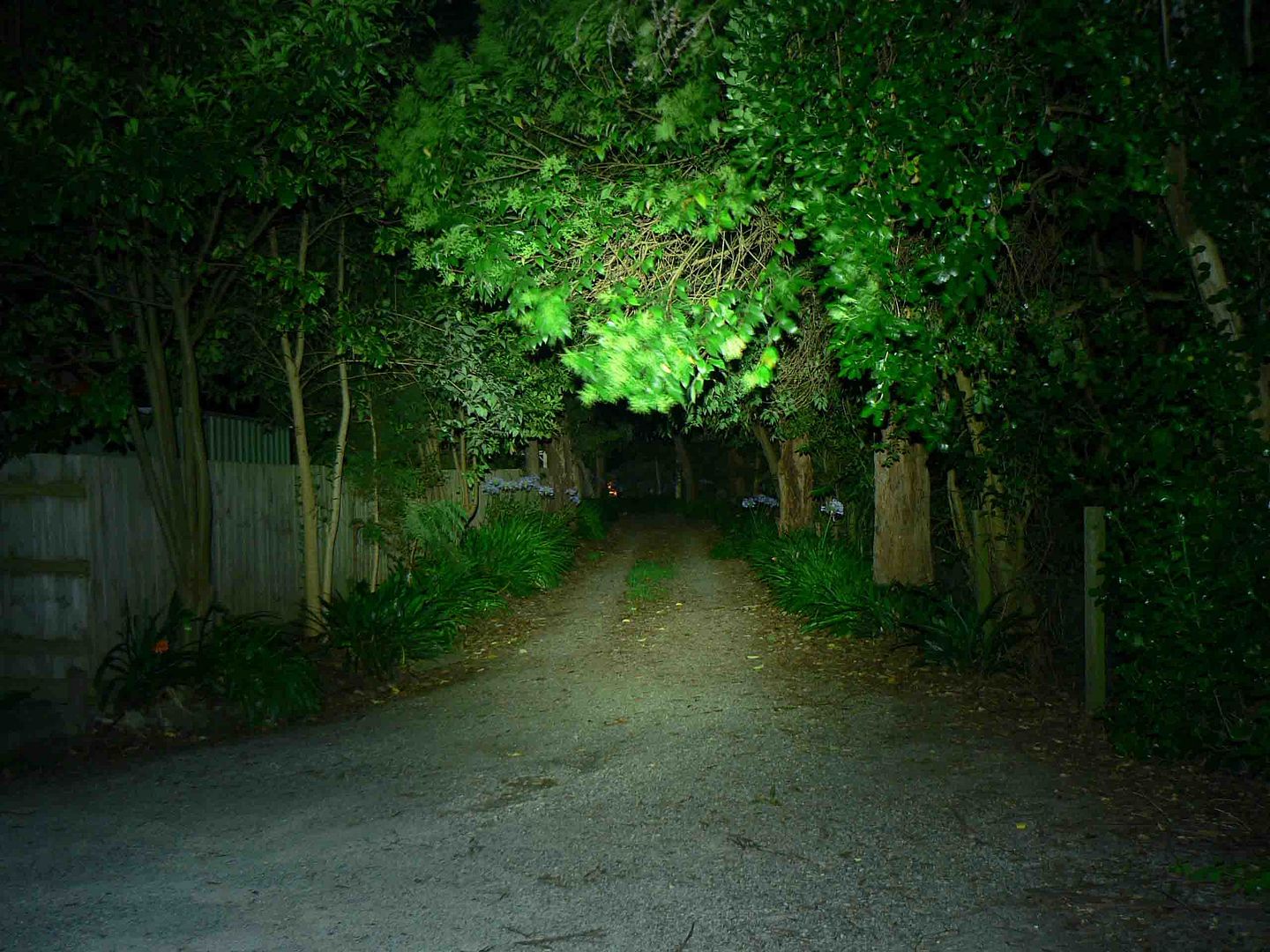 And thirdly a dedomed XPG-2 running the same 10 degree TIR and 3 amps.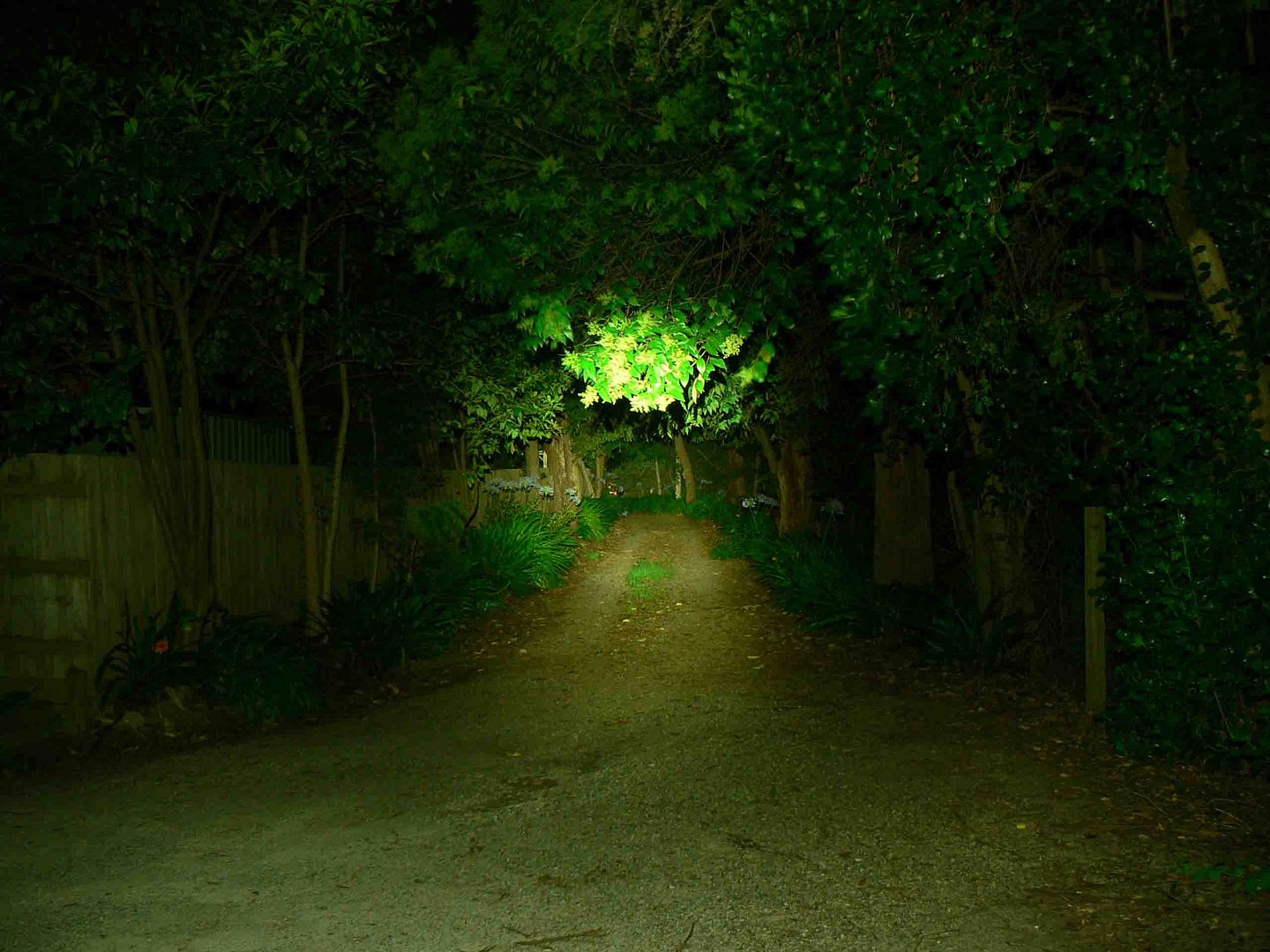 Mouse over, dedomed xpg and mouse out, C12.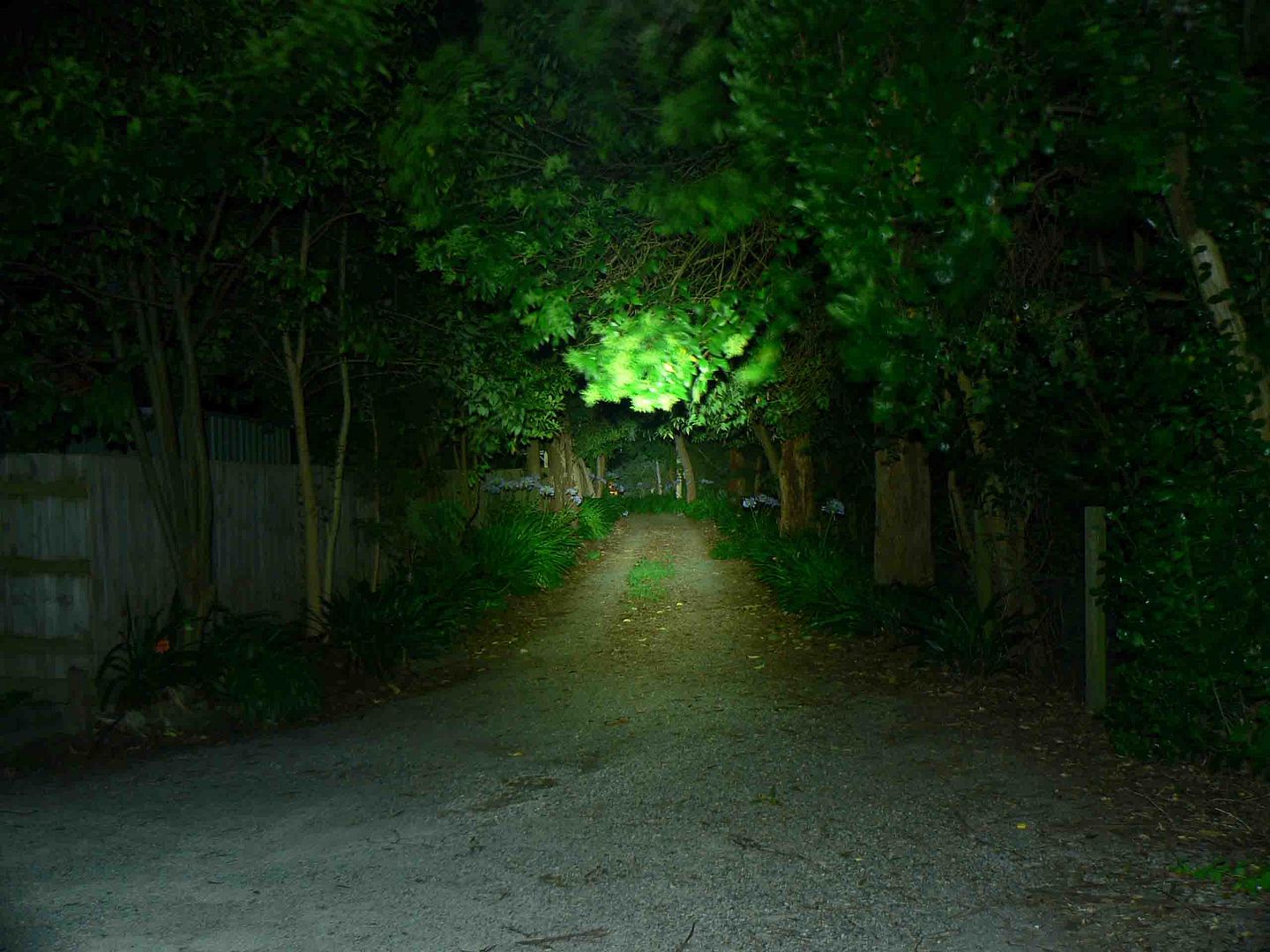 —
djozz quotes, "it came with chinese lettering that is chinese to me".
                      "My man mousehole needs one too"
old4570 said "I'm not an expert , so don't suffer from any such technical restrictions".
Old-Lumens. Highly admired and cherished member of Budget Light Forum. 11.5.2011 - 20.12.16. RIP.