UltraFire W-200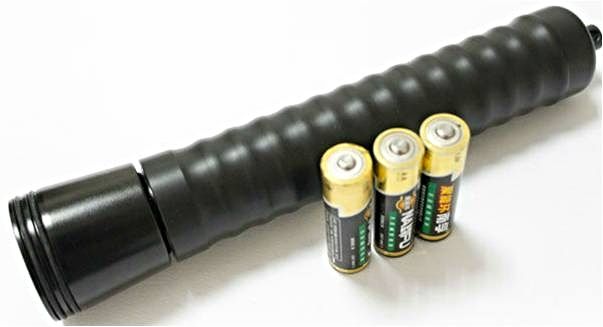 Where to purchase:  (TIS, 1Ali, Ali) -   1 I received UranusFire instead of Ultrafire from this seller. 
Don't buy this light if you don't intent to mod it.  Several cases of flickering and poor light output (Cree XR-E @ ~1A?).   Unless you buy the Brinyte DIV02 - their line of dive lights I've found to be of good quality.  But I haven't tested their DIV02 either.
Here I'll be doing a simple mod of what used to be a popular dive light.  Some years ago there were several threads about modding this light (cf. Packhorse, jspeybro).  This build is different from others because I basically throw in a P60 drop-in and call it a day. 
My build could use some improving to make it better so feel free to chime in.
1.  Using a pick remove the front o-ring, pull off lens, and disassemble the light to this point...
This is the light head looking directly at the LED w/reflector removed... this is what's left of the light head.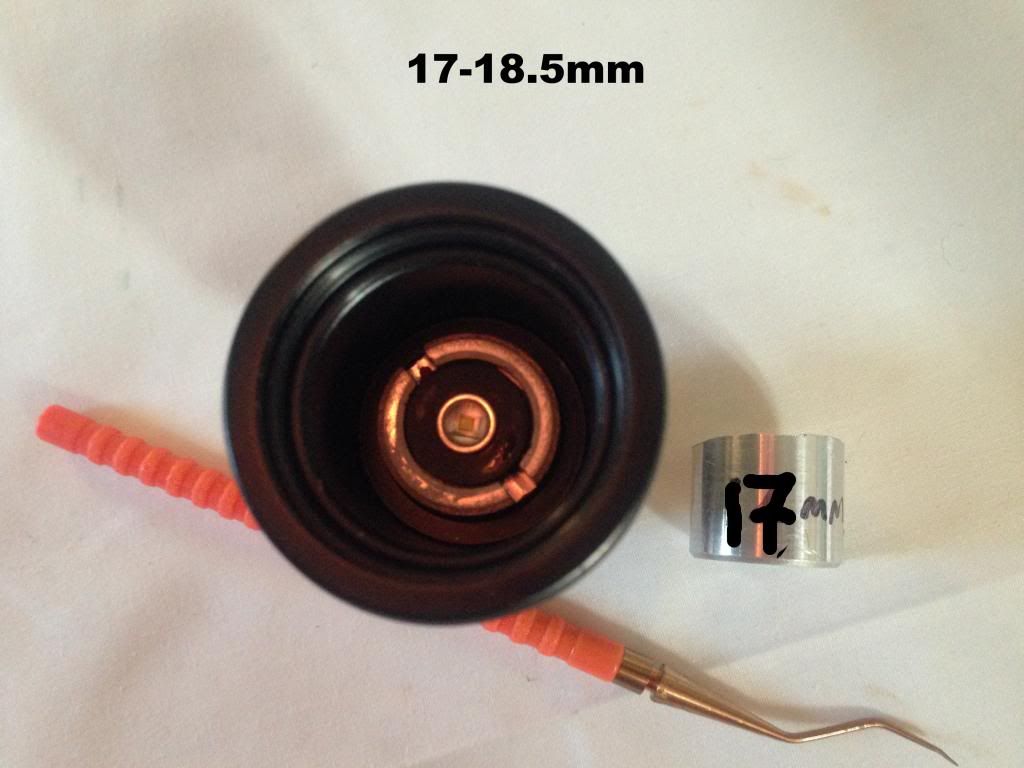 disregard aluminum piece & numbers for now 
2.  Now tap the aluminum pill out from the light head.  One of my spark plug sockets works perfectly.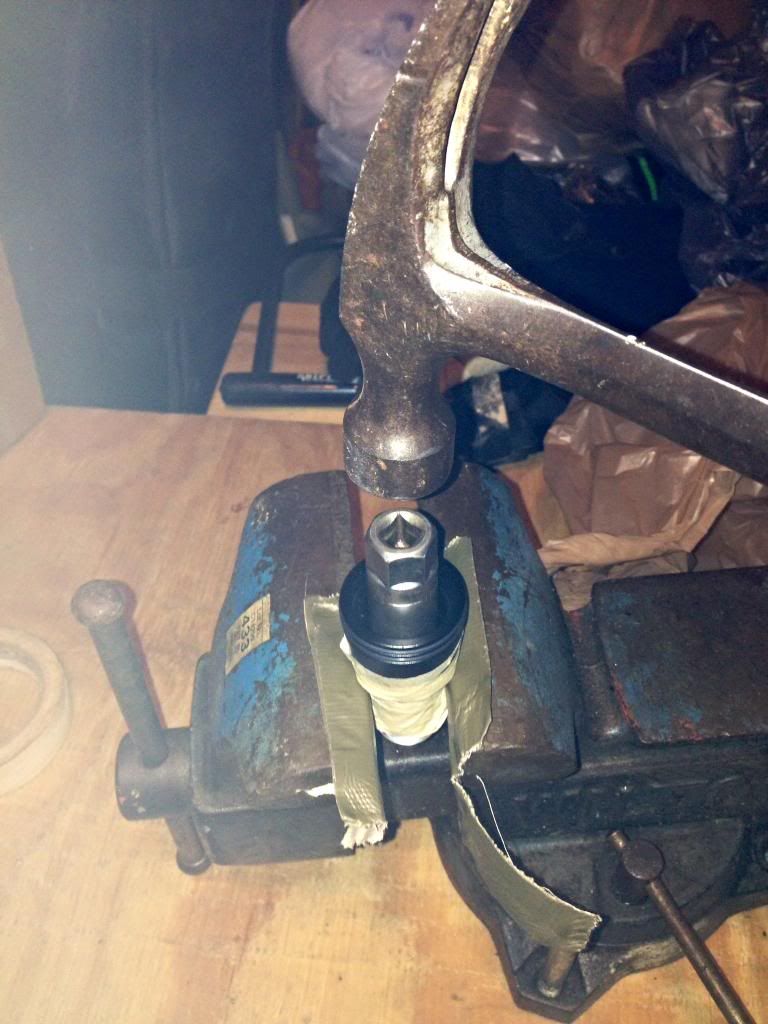 Make sure to protect your light head assembly in the Vise with lots of wrapping (cloth, tape, whatever).  Don't want to mar the threads.
3.  Remember those numbers I posted (2 pics above)?  You'll need to cut off that amount from the pill (17-18.5mm / 0.67''-0.73'').  To be on the safe side I'd cut off ~17.5mm (0.69'') piece.   You only save the end with the lip, not the end with the LED.
  The trick is keeping it straight as you saw.
4.  Now you can re-assemble... Lube the aluminum piece you just cut with silicone grease and place it back in the light head.  And add your P60 drop-in.  You'll need to use the negative contact spring (the large one pictured) on your drop-in.

For Heatsinking to the light head... don't forgot to Wrap the drop-in with aluminum foil or alternative method.   Last one I wrapped with 1/2'' copper tape (eBay).  I'm looking for better and cheaper solution.
5.  The final pieces will be inserting the glass lens with press fit o-ring.  You can add GITD (glow-in-the-dark) o-rings for a nice touch.
The o-rings last about seven minutes per charge.  Here's where I got the 1'' size GITD o-rings  (Sigman CPF MarketPlace). 
And Wala!  a bright dive light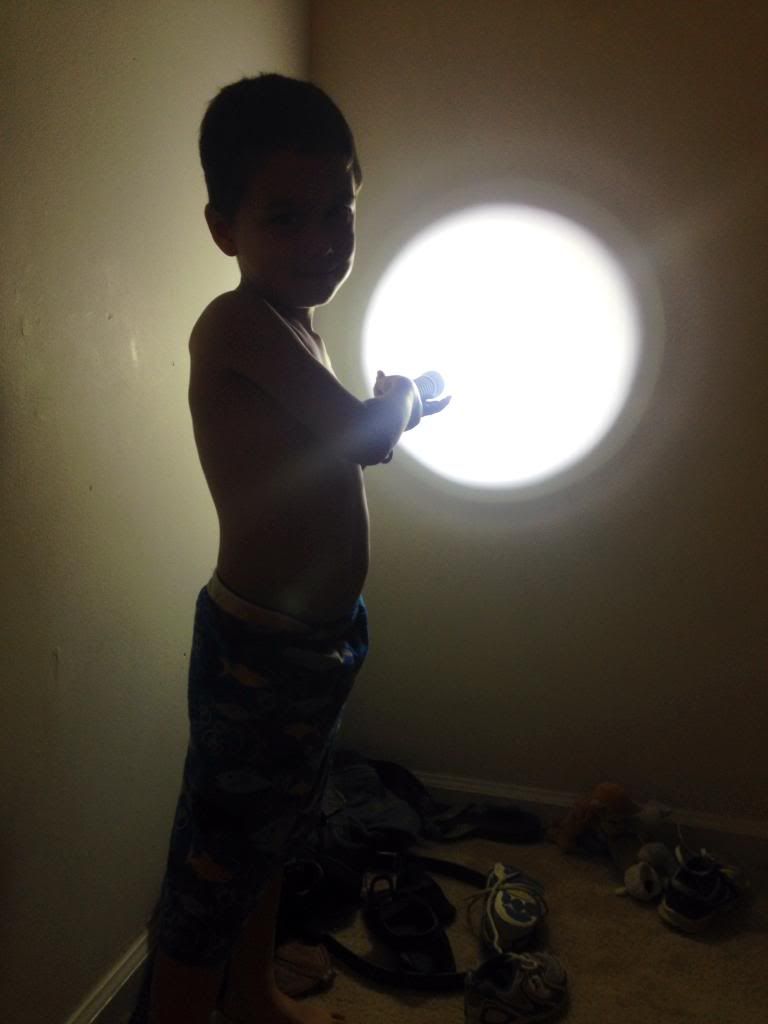 —
נֵר־לְרַגְלִ֥י דְבָרֶ֑ךָ וְ֝אֹ֗ור לִנְתִיבָתִֽי   (Psa 119:105)