I built a nice true 365nm light today and decided i would compare it to the Solarforce p60 UV.
365nm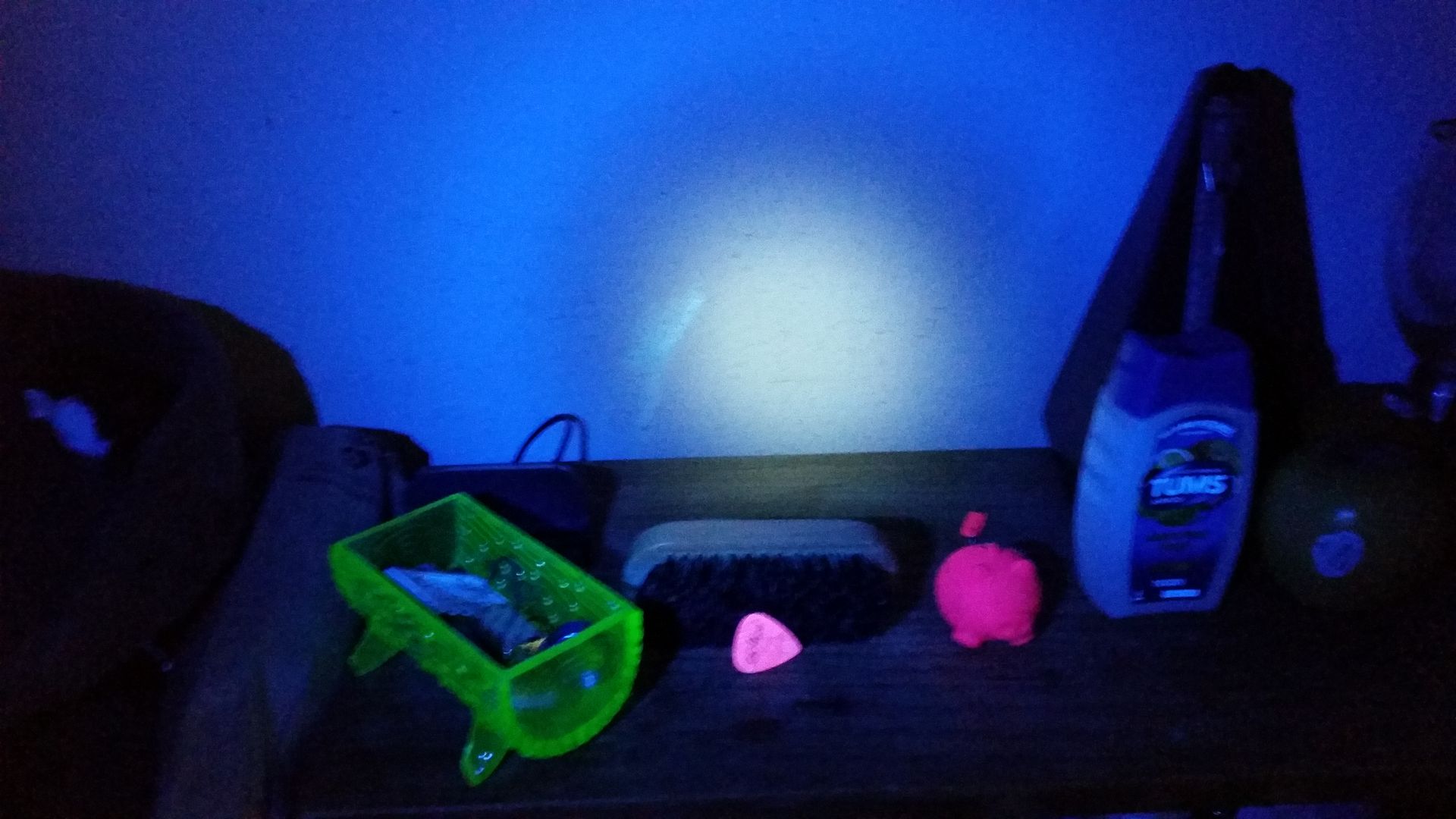 Solarforce 410nm? UV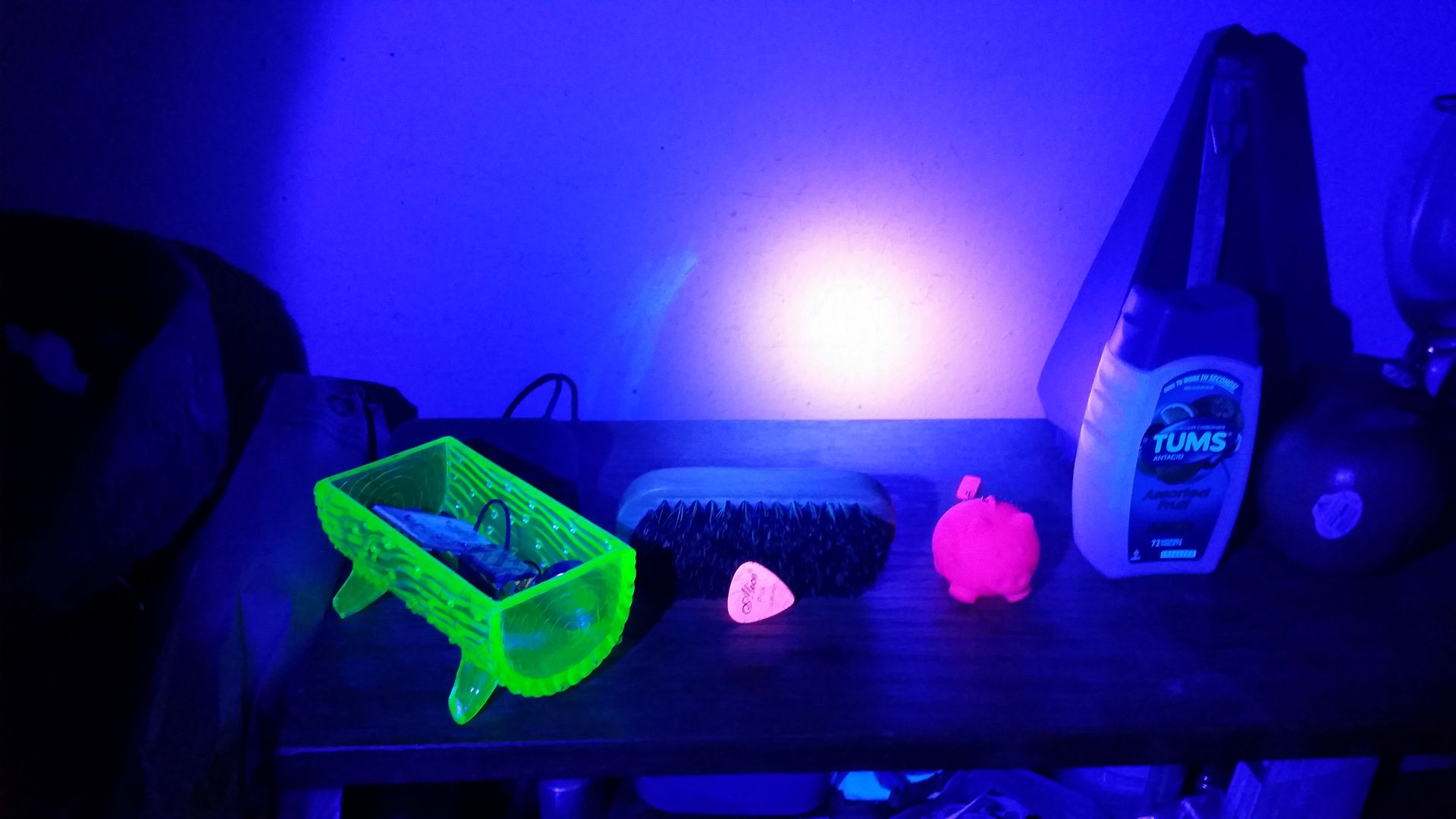 365nm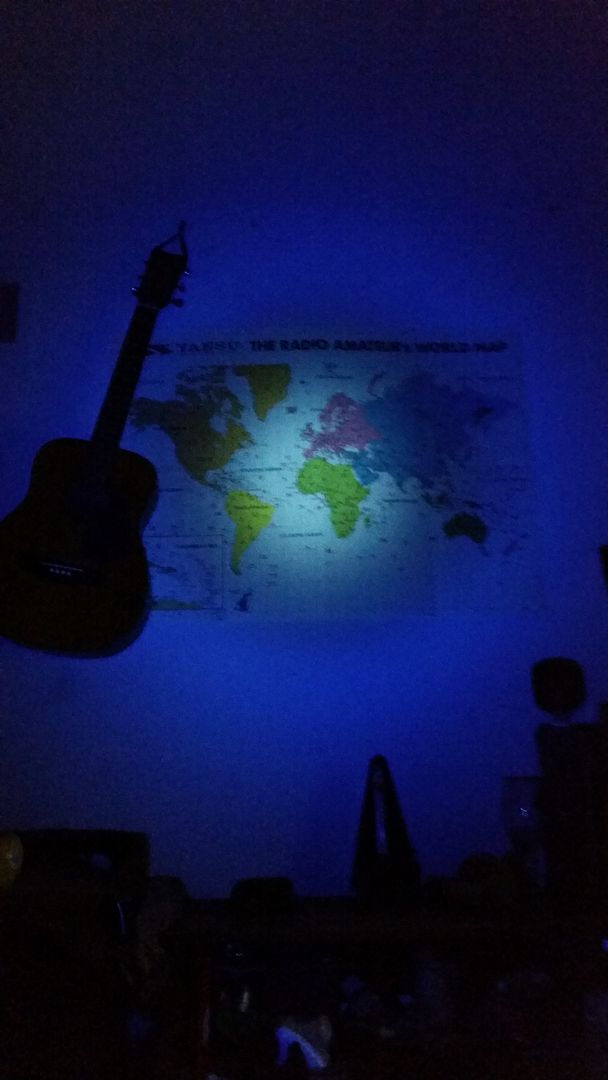 Solarforce 410nm? UV
Here's the Solarforce P60 UV drop in: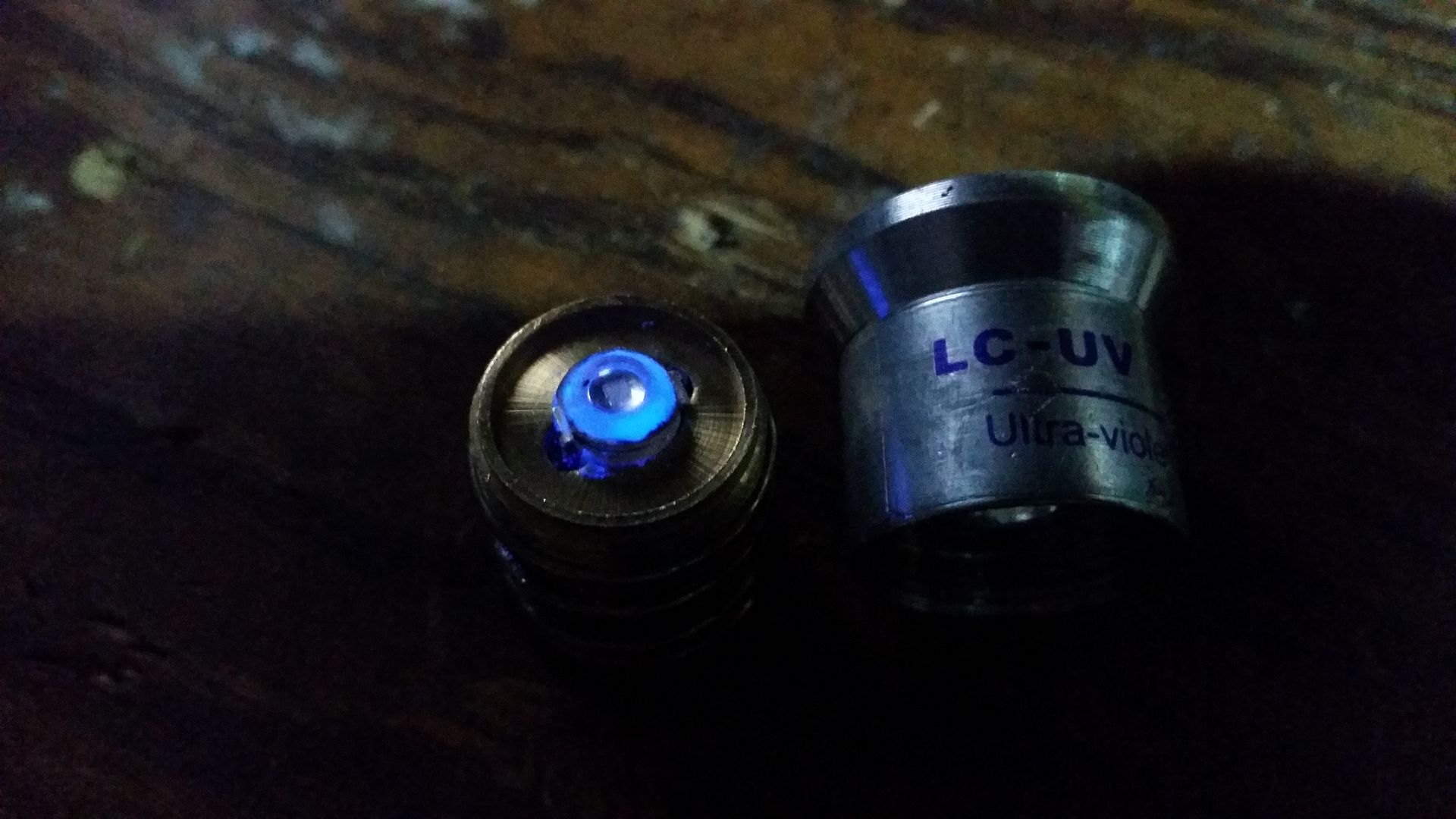 So after trying out the Two the 365nm emitter seems to be the better choice on certain items where as the solarforce drop in just spills blue light everywhere. Things seem to be a little more fluorescent (Brighter to the eye) with the solarforce UV over the 365nm wavelength.
It's strange how the 365nm has that white/clear hotspot but when it hits white paper it is blue, when it hits skin or other things like hair it shows the NORMAL color of the item it sits on.
Both have there pros and cons. So It would be great to find the same Solarforce emitter on a 16mm star so I can install it in a smaller host.

Any one here know where i can get something lower in the wavelength on a 16mm star say...265nm ?
—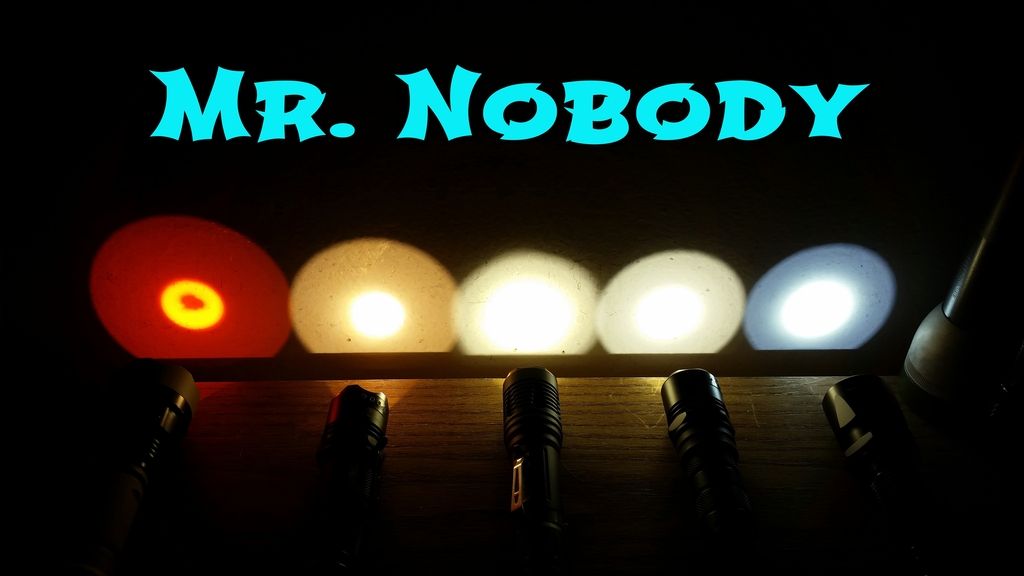 <img src="http://i.imgur.com/JFV53aY.gif"