My review of the Thorfire C8s (provided by Thorfire for review)
Most of the review will be pictures, because you know, pictures speak louder than words!
I'll start by saying the Thorfire C8s is very similar to the Convoy C8. The main differences being the driver and the forward click switch.
Nice box compared to the usual white crushed one that usually comes with these type of lights:
!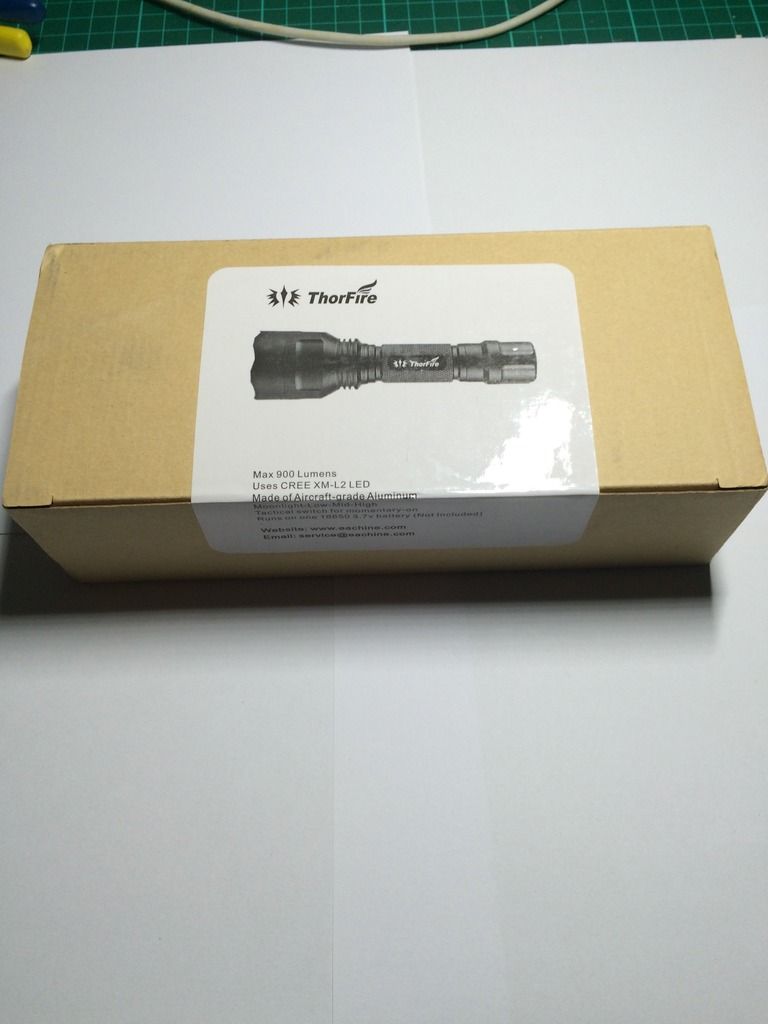 !
Open:
!
!
Carefully packed:
!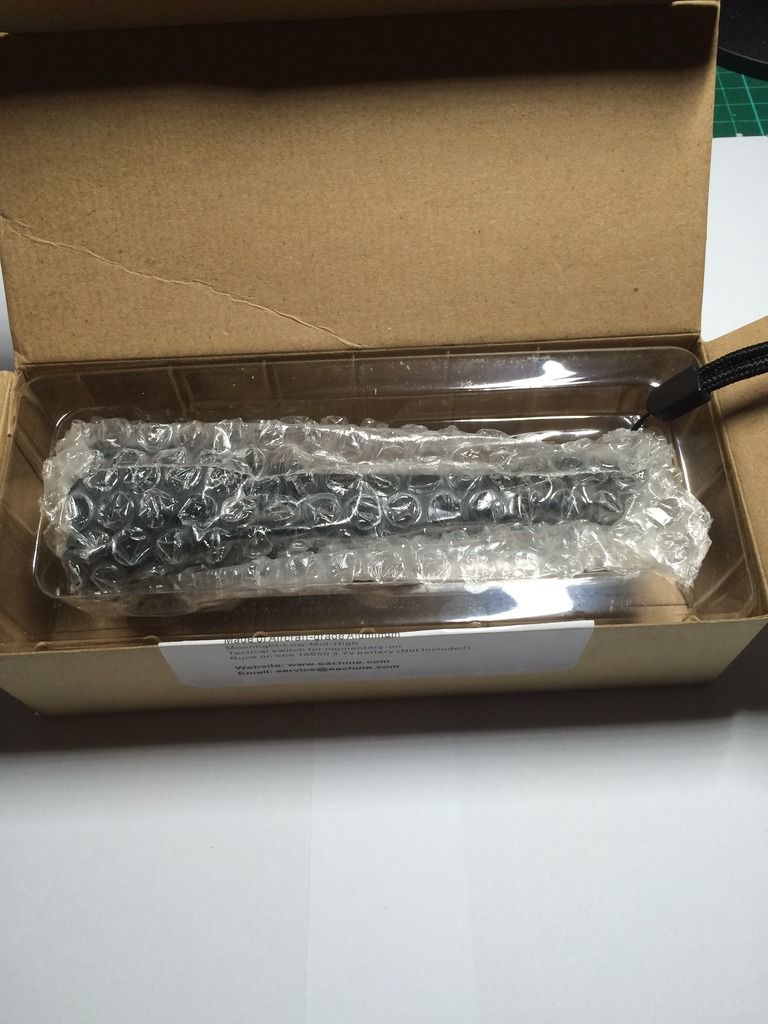 !
Out the box, comes with a lanyard and 1 spare o-ring, and a user manual (english)
!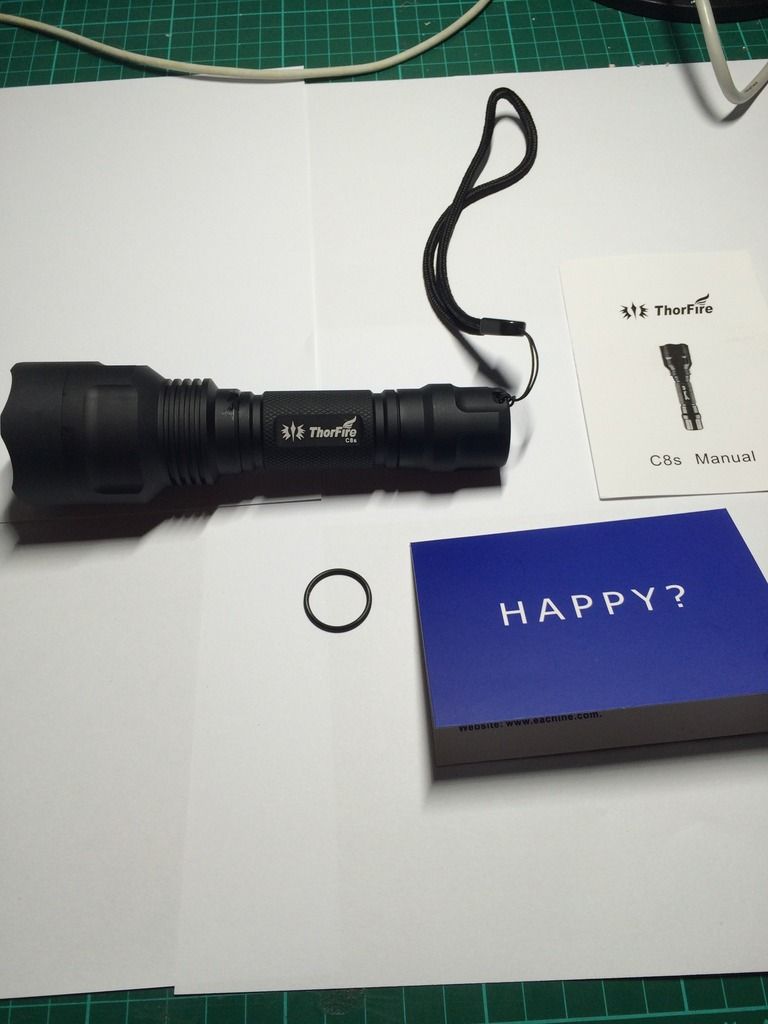 !
Next to the Convoy C8:
!
!
Nicely lubed threads, square cut and anodised just like the Convoy:
!
!
Inside the head:
!
!
Business end (note the entering ring slightly misaligned)
!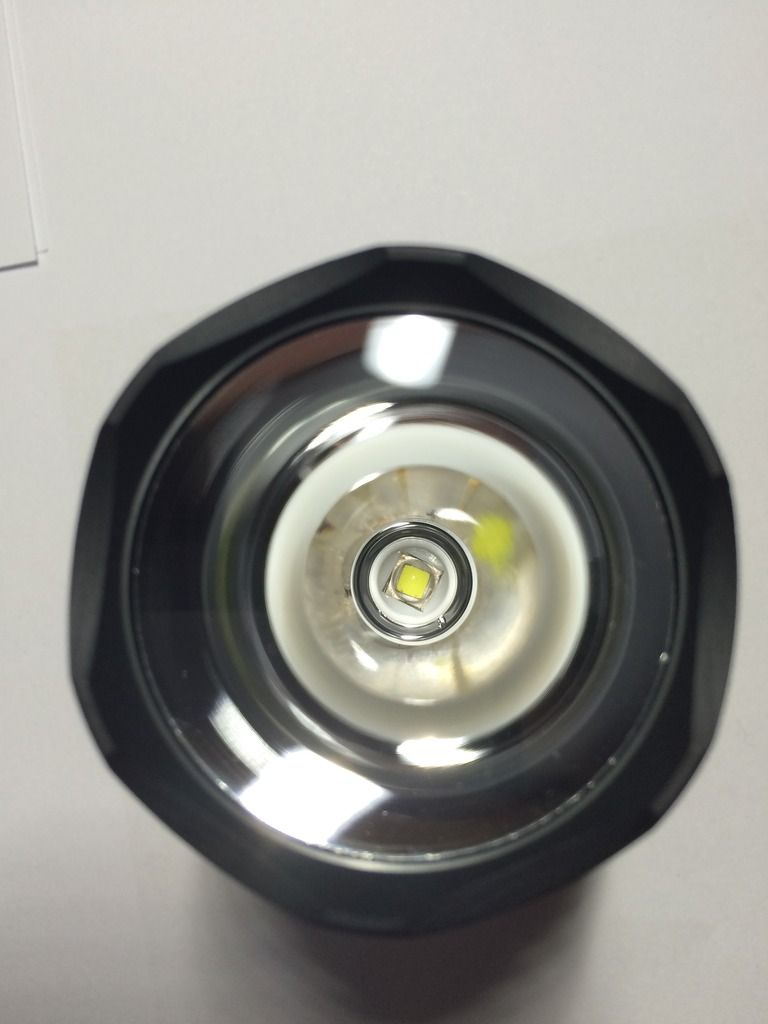 !
No AR lens, but the glass is clean and clear:
!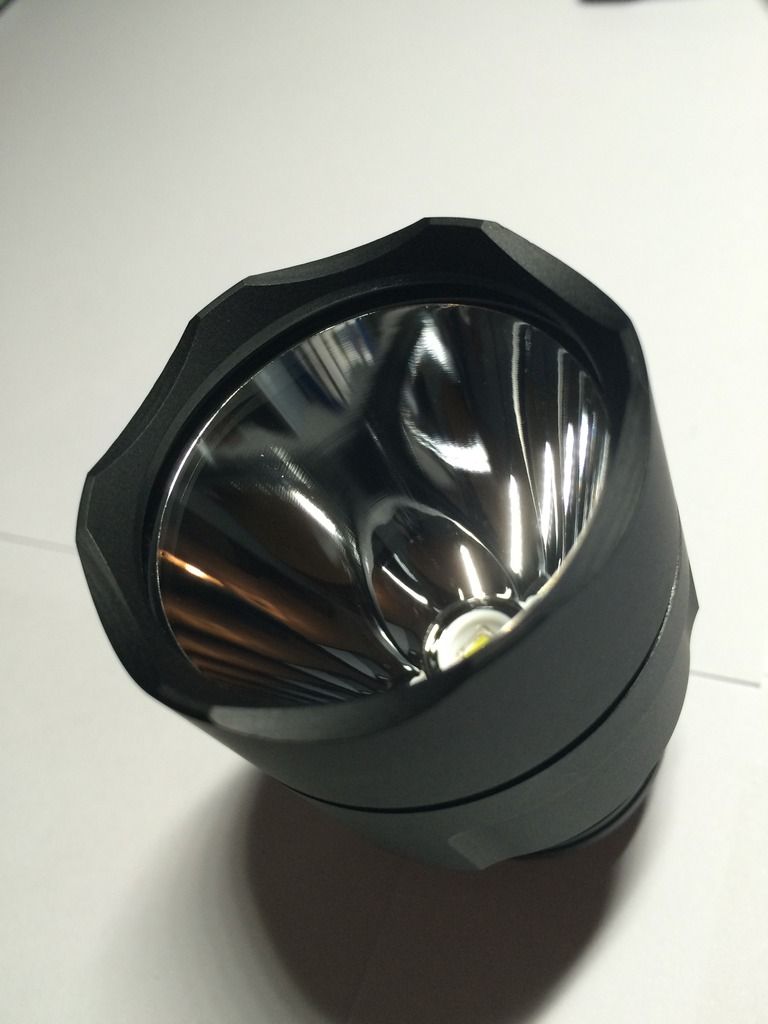 !
The Pill:
!
!
Aluminium star, big blob of Thermal paste
!
!
Driver:
!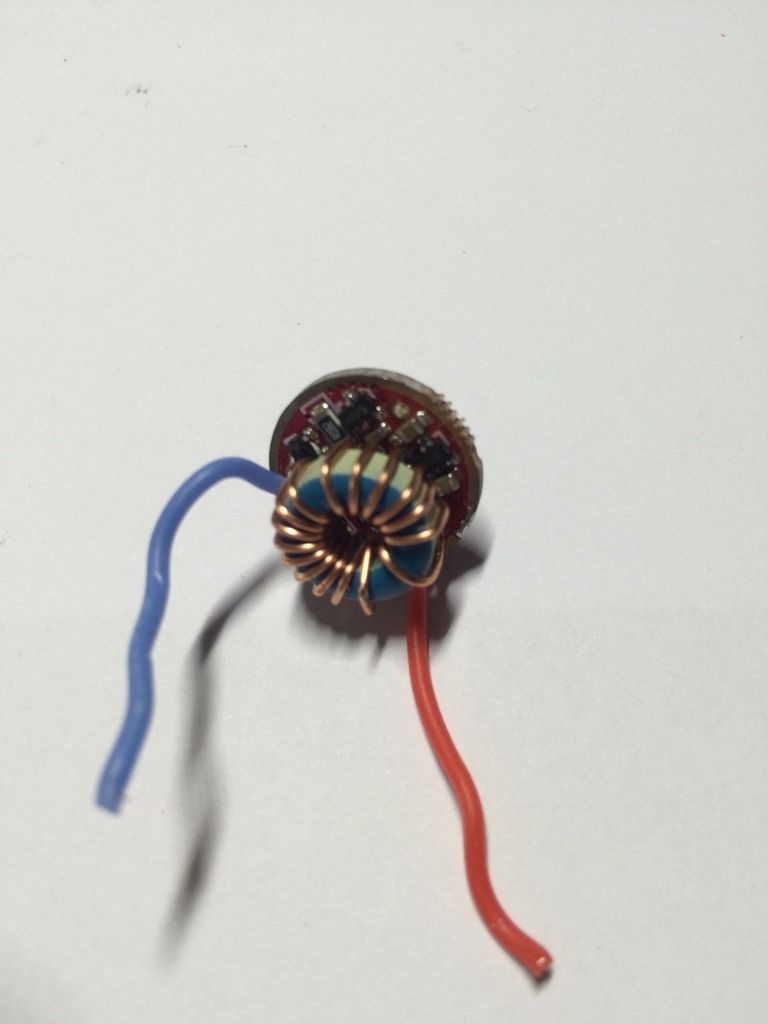 !
Magnified driver:
!
!
Switch (forward clicky)
!
!
All parts Dismantled:
!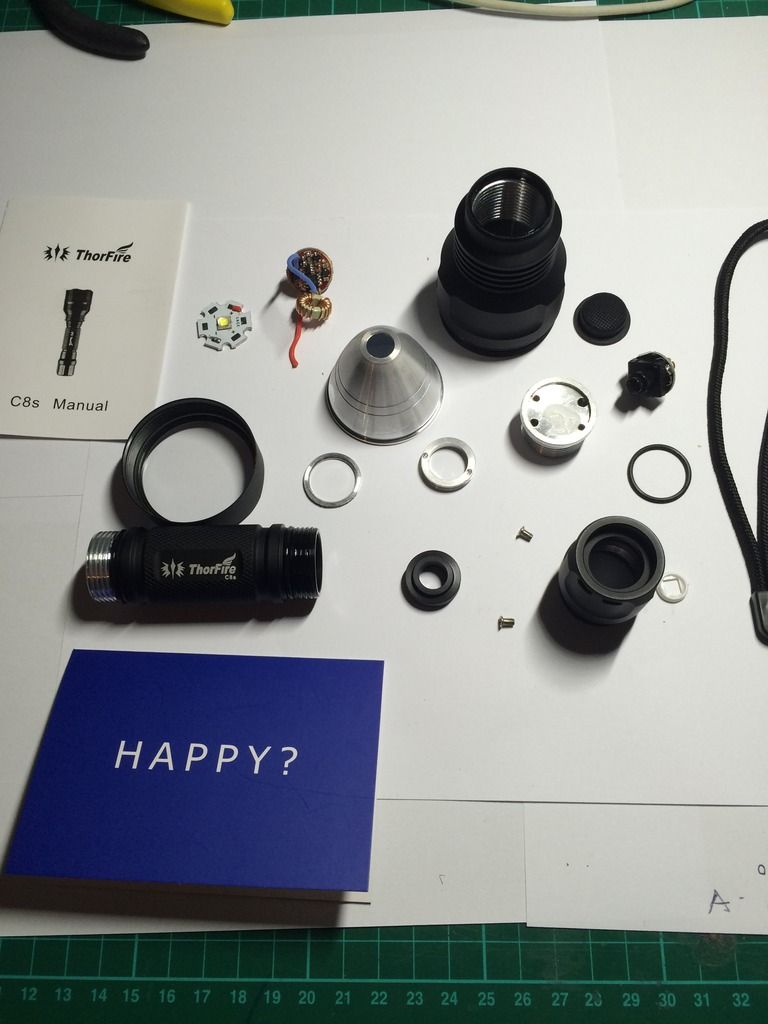 !
Tailcap readings (cheap DMM)
M: 0.03A
L: 0.06A
M: 0.85A
H 2.2A
The light does have last mode memory (after 2-3 seconds)
The mode order is H M L Moonlight, I would have preferred Moonlight L M H.
Conclusion:
I think this is a great light, but is on the pricey side, it is very similar to the convoy C8, it is great quality and the anodising is perfect (I like the matte black) It also fits protected 18650's.
Also a great mod host with the big smooth reflector!
Manafacturer Specs:
ThorFire C8s has 4 modes: Moonlight/Low/Mid/High with tactical switch while ThorFire C8 has 3 or 5 modes with normal swich.
Features:
1.Uses Cree XM-L2 LED with a lifespan of 20 years life span.
2.Uses one 18650 3.7v battery or two CR123A batteries (Neither Included).
3.Size: approx 143mm (Length) * 25.4mm(Body Diameter) * 44.5mm(Head Diameter).
4.145-gram weight (Excluding the battery).
5.Tail tap switch for on/off and output selection.
6.Made of Aircraft-grade Aluminum.
7.High-efficiency reflection lens.
8.Max 900 Lumens output.
Operation .
This flashlight features a tail switch with momentary operation (light press or tap) and constant on operation (press until click).
Moonlight: Tap and hold; click to lock on; click again for off.
Low: Double-tap and hold; click to lock on; click again for off.
Mid: Triple-tap and hold; click to lock on; click again for off.
High: Quadruple-tap and hold; click to lock on; click again for off.
Memory: Any mode being used for more than 3 seconds will be remembered. Next time you turn the light on, it starts on the mode you left.
http://www.amazon.co.uk/ThorFire-Tactical-Flashlight-Cycling-Camping/dp/...
—
Custom builds | Modifications | Powder Coating 
Gallery: Instagram