Enerpower 18650 3.2V 1100mAh (Blue)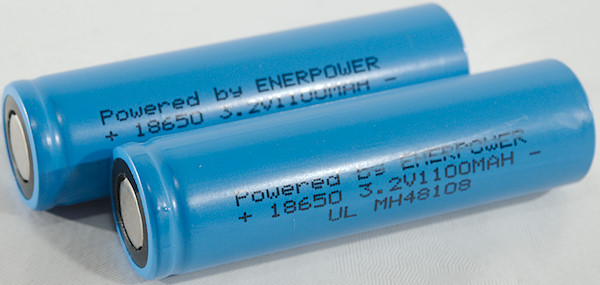 Official specifications:


Standard capacity: 1100mAh

Capacity range: 1050 ~ 1200mAh

Standard voltage: 3.2V

Internal resistance (1kHz): <=18mOhm

Maximum charge current: 5.5A

Discharge cut-off voltage: 2.5V

Fast discharge current: 11A

Maximum continuous discharge current: 33A

Pulse discharge current: 40A for 10seconds

Cycle characteristic: 500cycles (100%

DOD

), 1000cycles (80%

DOD

), 3000cycles (50%

DOD

)

Working temperature: Charge 0°C ~ 55°C, Discharge -20°C ~ 60°C

Storage temperature: 3 months: -20°C ~ 45°C


This is high current LiFePO4 batteries.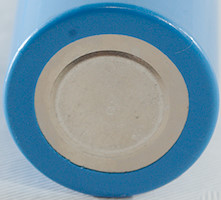 The batteries tracks nicely. The voltage is lower than normal LiIon, but it is stable during most of the discharge.
Conclusion
High current at fairly stable voltage, but not much capacity.
This is a good LiFePO4 high current cell.
Notes and links
How is the test done and how to read the charts
How is a protected LiIon battery constructed
More about button top and flat top batteries
Compare to 18650 and other batteries