Want to share this project with some more people being familiar with "slightly bigger" flashlights, so this project is also posted on CPF, for those of you using both platforms.
After some Months of development and build time, it is nearly finished now:
around 1.5 kW maximum power
>100.000 Lumen total output
intensity >1Mcd
3kg weight
four groups of light:

1x SBT90.2 behind 62mm TIR optic (tight spot, 560kcd)
4x SBT90.2 behind 30mm TIR optics (medium spot, 500kcd)
8x XHP50.2 in 20mm reflectors (medium width, 160kcd)
8x XHP70.2 without optics (wide flood)

3x buck regulator to drive SBT90.2 at 38A and 4x 33A
4x boost regulator to drive each 4x XHP50/70 at up to 12A
150Wh battery

8x 21700 INR21700-40T
4x 18650 US18650VTC5A

12 lighted buttons for direct access

Spot tight more/less
Spot wide more/less
Mid more/less
Flood more/less
ALL_ON
Tactical Flash Mode
Momentary spot tight full, all other off
Momentary spot tight and spot wide full, all other off

OLED display for extended info/status
2x RGB LED for battery status
36W charging circuitry built in, accepting 5V....12V
USB-C or magnetic tabs for charging
integrated battery monitoring and balancing circuitry
vibration motor for important hints like low-bat warning etc.
multiple temperature sensors (and certainly power foldback upon overheating)
heatpipes to spread heat from head to body

Will add some beamshots later....
View on the front, protective window still missing (will be delivered mid April)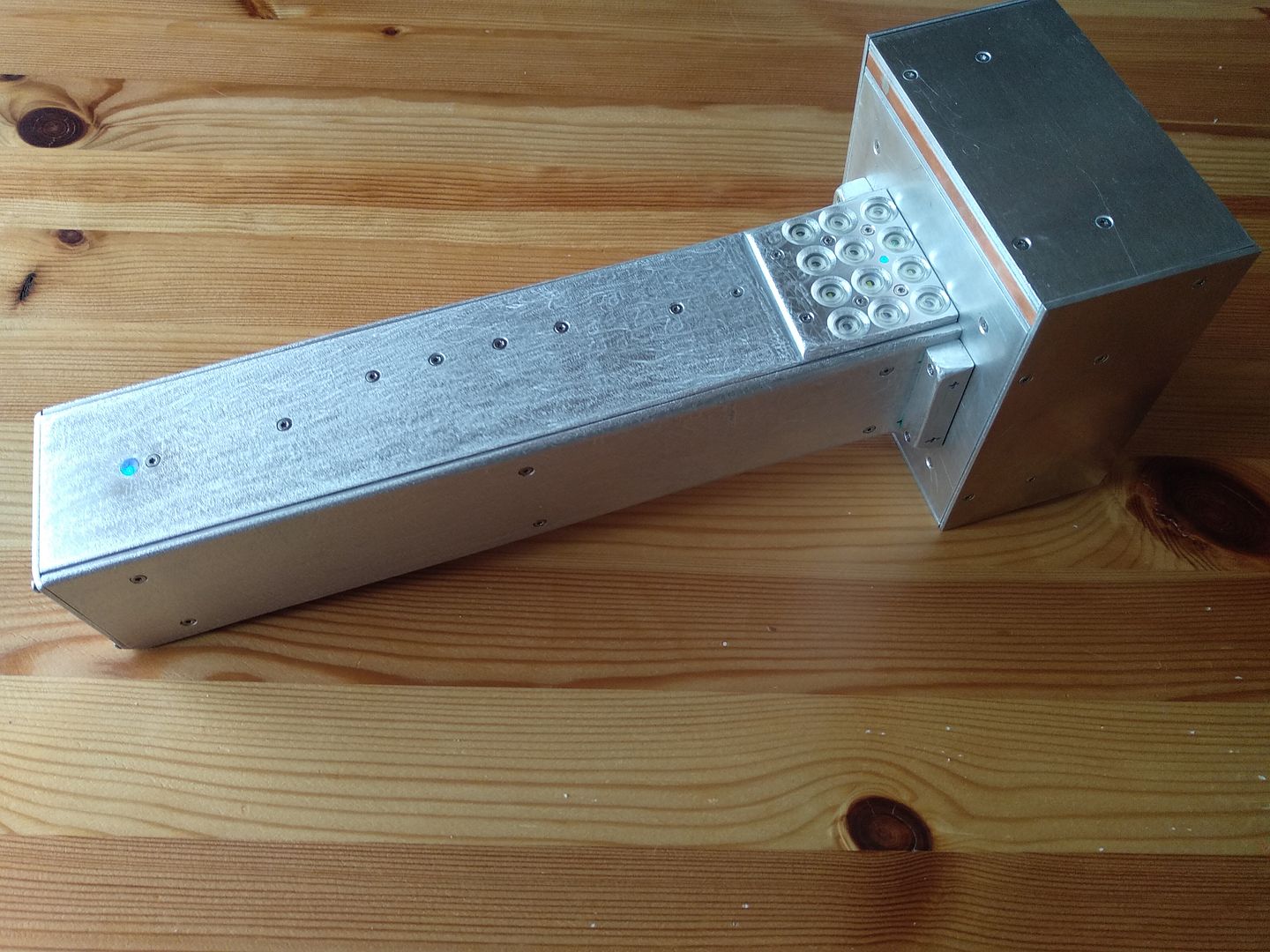 Here the ALL_ON button was pressed, adjusting all channels to ~75% power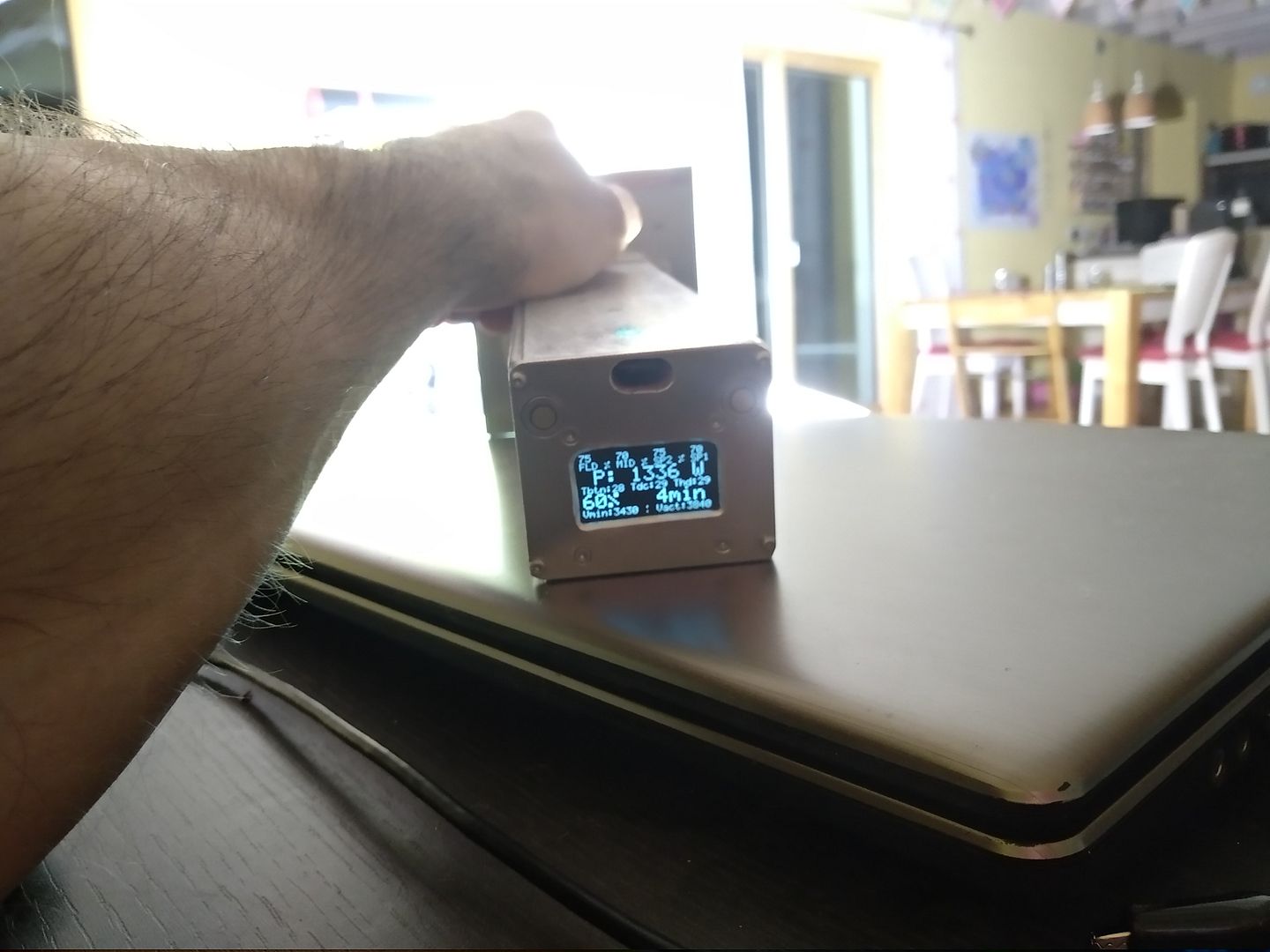 Bringup stage of development process:


Heat of DC/DC converters is conducted through PCB to backside of PCB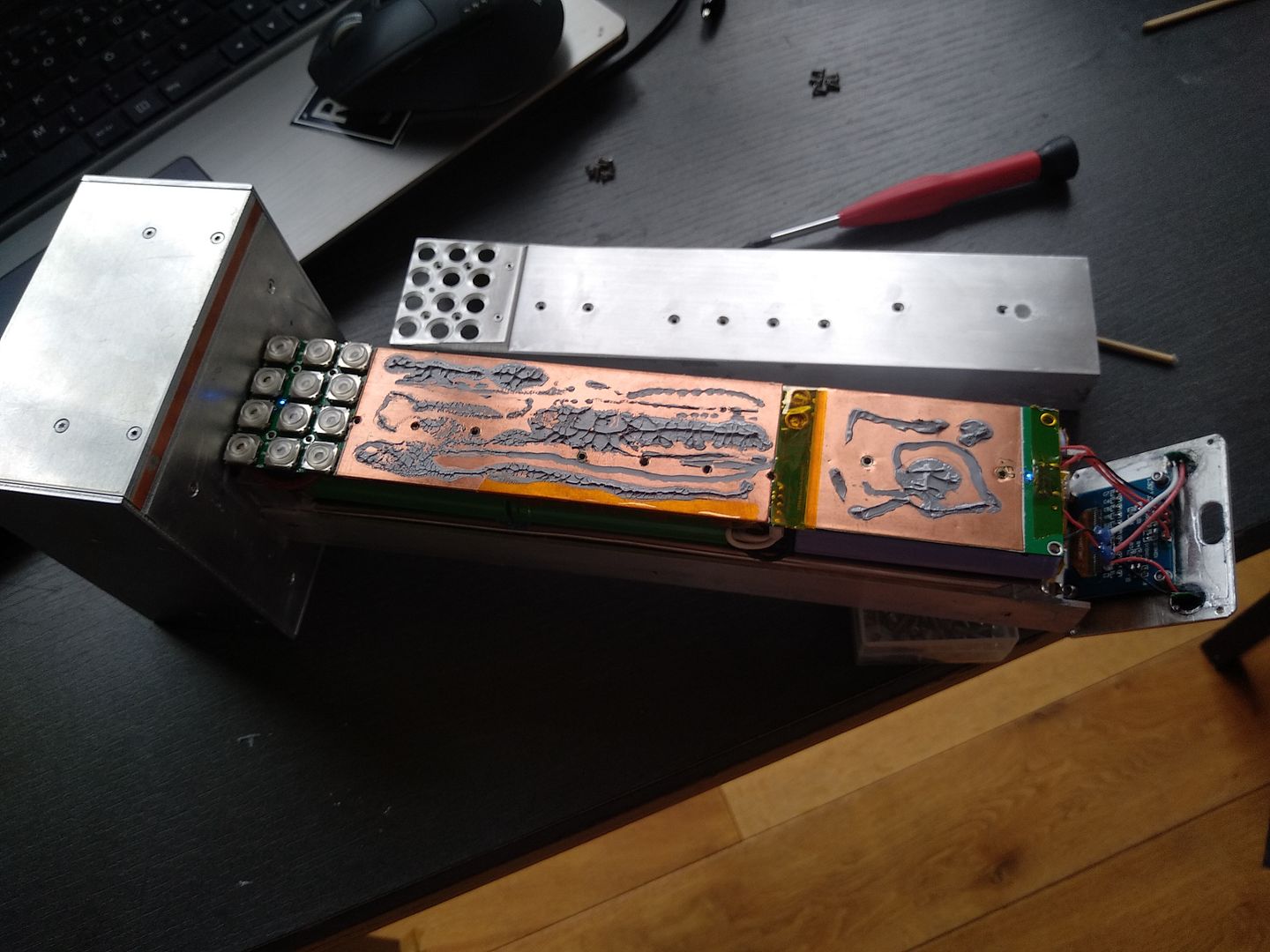 many, many threaded holes had to be made....combiantion of alu and copper to keep weight manageble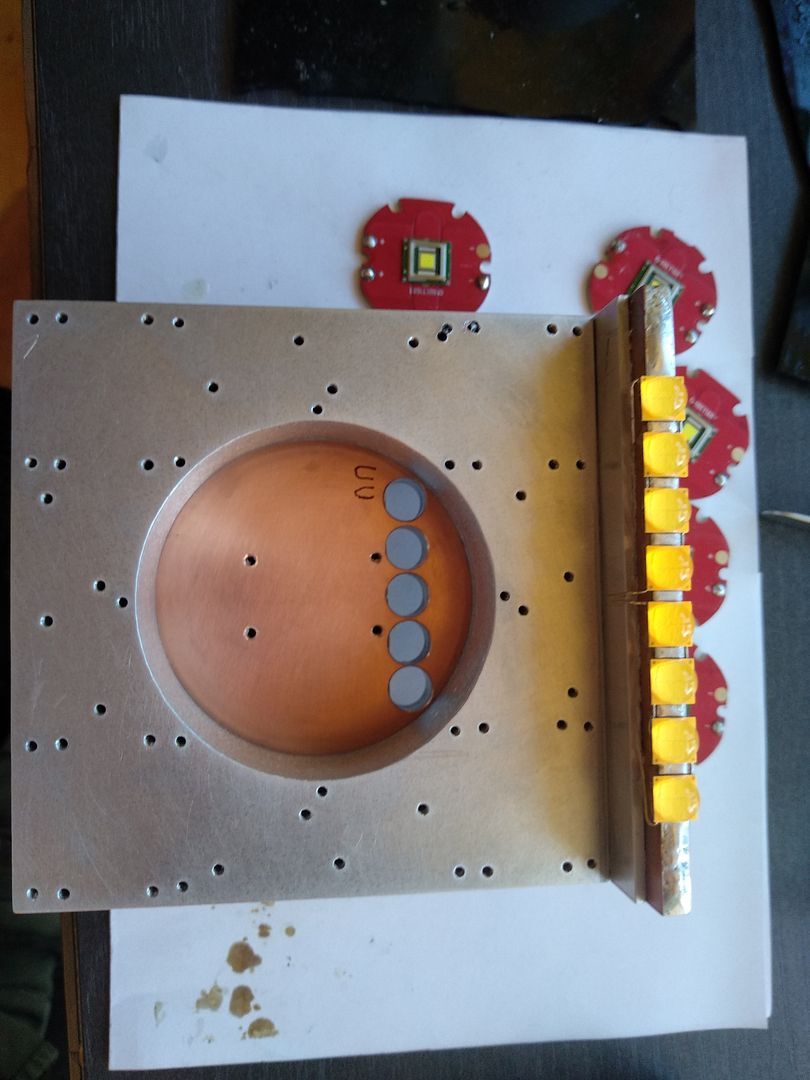 Short video showing ALL_ON in action:
 https://app.photobucket.com/images/e277/Holzleim/VID_20210327_223122.mp4?Expires=1617891642&Key-Pair-Id=APKAIUSKKMKJH4ONW7TQ&Signature=DuRFRJUqABzCHQPXwNLALXgJqks9XtahTbuaGNuttpUOn13XpfJNM1oywm43pzGpXu80ykVft8I50oAlor7bvSxJ2hThonQLIceSNAJ2R~Pwjg~RZ4x4kLsBJSPLWTrWtkLZHSmVKFY9Uipgvg4sLCjEGYUVx3Lanf0f0JShRwNepUGXVMaJiuesolnfduQkw2E3ONK2O0nGgkmCxKR6IpDRsy6kbMi1k7f64m-x8vPsmb1OoS0gKh8wnDTa0NR4bE9FBQWRiVtliPLoq7zeJj4juv3lc3FGUMfWHJkxSIC~ASHbHkYgh15RhZDSMkp9HmIxd6EgRYpcpaJbkDVUeA__
Size comparison to the light I built before (the samller has 18650 cell, 4x XPL2 for flood and XHP35+20mm TIR spot, 6000Lumen peak, 35kCd; the larger 21700 cell, 4x XHP50.2 flood, XHP35+30mm TIR spot, 12000Lumen peak, 76kCd):