Took some shots tonight, hope you like them. Will take some better ones and add more lights when I get a chance. If anything, the lights look brighter in person, but all shots are at the same settings. I did not have the patience to fully charge the batteries in the 12 xpg mag all were at about 3.4 volts fully charged is 3.55 to 3.6.
Far tree is 235 feet from the camera. First tree in the row of three on the right is 115 feet from the camera, and small tree directly in front of the larger one is 70 feet.
Manafont xml drop in, solarforce host.
3c mag with 1C tint xpg at 800ma on duracell alkalines
1d mag on 26650 IMR U2 xml 2B tint driven at 3.15 amp
Derwichtel triple xml mag n2.8 amps per emitter.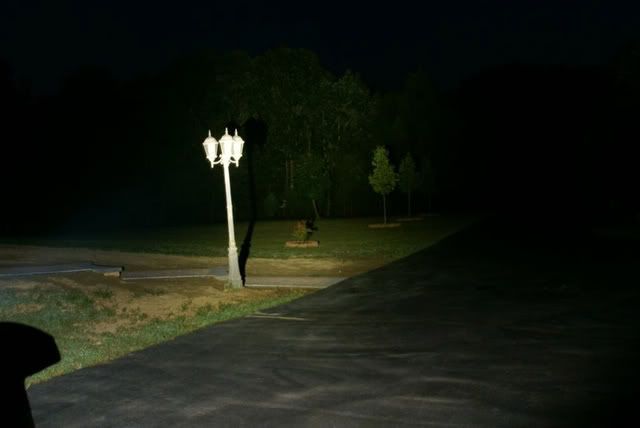 12 xpg mag direct drive on lifepo4 26650s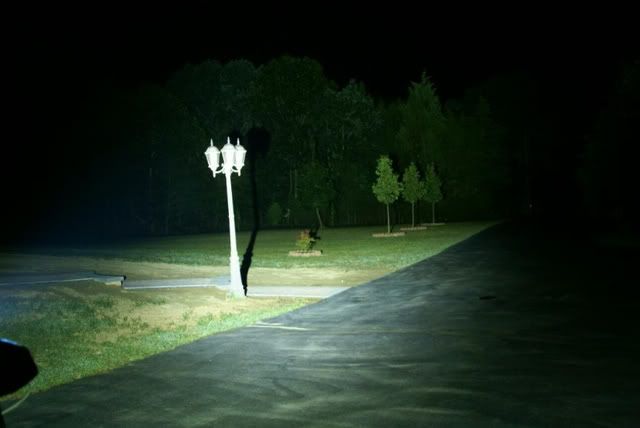 another triple xml
another 12 xpg
Welcome all questions and comments.