Hi everyone,
I just added some small improvements to the forum's functionality.
---
Post editor options
Formatting buttons
strikethrough
underline
center/right/justify alignment (works for text or images!)

colored

text

(just replace the # in color=# and/or bgcolor=# with a color word like orange or a #123456 value)
Table editor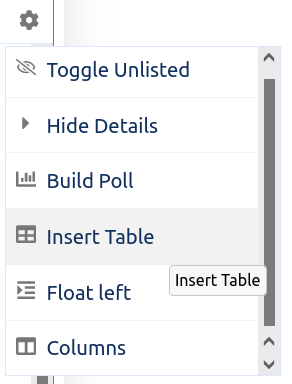 | Something | Other |
| --- | --- |
| This | That |
| Other | Else |
It will also allow editing existing tables that have been created in the default post formatting language that this forum uses: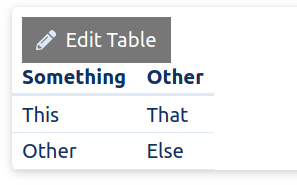 Additionally, it might be possible to edit complex tables in posts imported from the old forum in a visual way by following these steps:
Locate the table in the old post and select/copy it before clicking the Edit button.
Click the post Edit button and paste in the copied table, which should be automatically converted to the new format. (You might want to paste it above or below the original table code so as to not replace the original one quite yet.)
Save the edited post.
Click the Edit Table button that should appear over the new pasted table.
---
Table of Contents generator
On posts that are the first in the thread and that contain 3 or more headings (i.e. # Heading or ## Subheading) you can add an automatic table of contents to your post with this option in the post editor "gear" menu: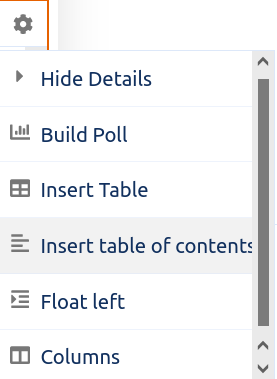 ---
Light / Dark mode switcher
When the following options are enabled under /my/preferences/interface then a toggle button will appear on the sidebar. Notice that the toggle will only appear and work correctly when the user preference is set to BLF Theme and BLF Light color scheme with "Enable automatic dark mode color scheme".
---