Thanks for the giveaway and keeping Justins name alive. Congrats to the other winners.
I'll gladly accept whatever parts you have nominated for me and build something in his memory.
Cheers all.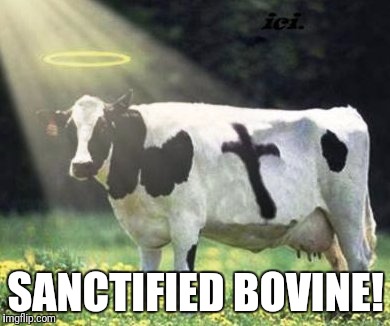 Wow, I can honestly say I'm shocked. My name hasn't come up for a drawing in a long time… I've wanted a xh-p 70 light for a while now, nice for my first to be an OL memorial…
This is me right now…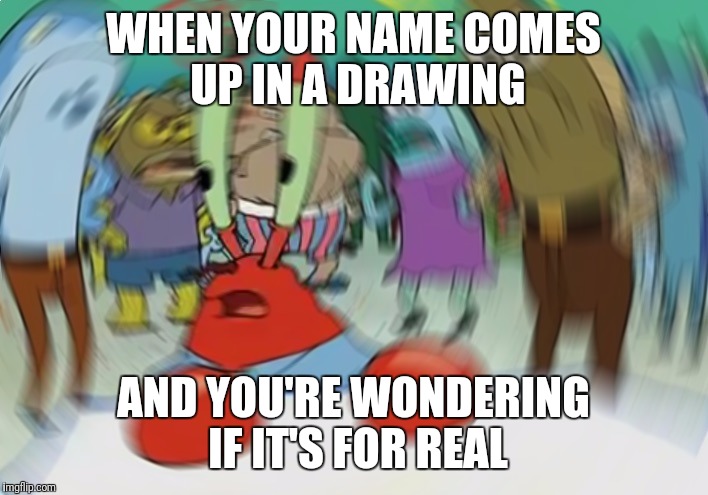 Congratulations to all the winners. :+1:
I am in as well. Thank you for the GAW.
People live on through the life's they touched and their thoughts, memories, and actions. Old Lumens touched a lot of lives here; long live his memory.
Bob
Got my light today! Haven't been able to test it outside in the dark yet, but impressive in my lighted house lol.
Pretty sure I gave this same light away a couple years ago. Not this exact one, but identical… Here in BLF.
What's the mystery LED specs? Guessing mk-r 6v?
Thanks again! Pretty excited to try some different emitters
Got out to play with it… its pretty comparable to my stock Supfire M6. The hotspots obviously not as bright, but overall illumination is about the same maybe a little less.
Dont know much about this emitter, but according to this post, and my amp readings of 2.63a, it should be putting out a little north of 2000 lumens :+1:
Sometimes karma rocks.

I should add, since you posted just before I did, that what I meant is if you gave away something so great, it is fitting that you got something great in return. Congrats!
I received mine yesterday as well…
Convoy C8 with a XHP-70, thoughtfully provided with a pair of Efest 16340 cells. I have a rather old pair of Ultrafire cells that I don't think would have fared well in this light. This is also my first Convoy C8, and technically, my first C8 soother than a cheap deep-reflector Ultrafire I purchased off eBay several years ago.
I have no way of measuring the output, but it's pouring a lot of lumens out of the front. There's a definite definite donut hole, from the quad-die and SMO reflector. This light seems like it would benefit from an OP reflector; since it's an OL memorial, I may try his spray-stippling technique on one of my spares for this light. The other thing I noticed: when the reflector was unthreaded slightly, the donut hole was reduced, making for a much cleaner flood beam. Maybe needs a different spacer to make the emitter sit deeper in the reflector opening…
I'd like to know more about the driver used? Overall this is a very nice light for my first XH-P 70 and Convoy C8… An awesome light to have as a memorial of the venerable Old Lumens!
I received my gift the other day. Very nice S2+ with xhp-70 in it. My first S2+ with this emitter. I've always made hi cri triple s2+'s. This is cool white power house. Tons of lumens coming out of this bad boy. Thanks for including the batteries and extra driver too.
I think you may have started something here. Old Lumens memorial giveaway, gone but not forgotten.
Thank you leroycp

The OL modded mini mag giveaway. I went and found it and read it threw once again after years. I forgot the fun it was, and was actually kind of confused as to the outcome as I read on… but my final memory of it was correct as to who ended up with the light. Man I wanted to try the light out, but I was set on giving it away to the rightful owner…
I realized I did not quite qualify for this give a way as I DO typically say "IN" when I see a give a way, but dont typically win… There for, I am going to put together a little something to give a way in the not so distant (maybe not so near) future. Another in honor of Old Lumens. Maybe make one myself with a little of the "OL touch" hand polishing…
Another interesting read if you follow the link to the lights history in the OP
Got some goodies in the mail yesterday thank you leroycp.
Now what to do with them?

Received mine too, thanks :+1:
Wow, I just received my T08 in the mail today!
Very nice, I'd calculate a healthy 1500 - 2000 lumens with the beautiful NW tint that is characteristic of an MT-G2. And the best part is that it came pre-loaded with 4x 16340 cells, of which I hardly had any. Thanks so much leroycp for your generosity!

Nice light sb. It was very generous of leroycp.