So with all the randomness in the X6/X5 thread going on I figured I'd just make a new thread for this….
I have several boxes of random flashlight stuff that I've accumulated over the past few years and some from well beyond that. Much of it is remnants of projects that either didn't work out or evolved into something else, leaving extra unused parts to collect dust. Every now and then I go through and try to make as many working lights as I can out of what I have, and other times I just feel like messing around with something to see what I come up with. This is the latter, and I think it's kinda silly but it works so here you have it:
The 76mm Aspheric Head X6: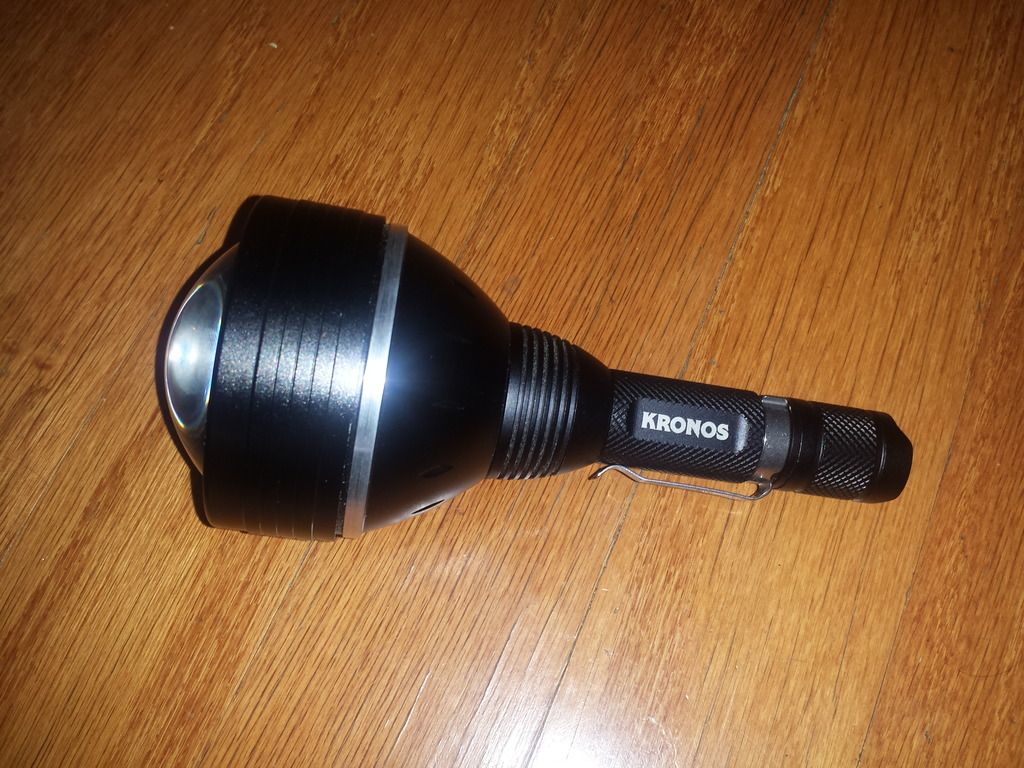 The head itself is roughly 82 mm in diameter, it's from one of those Harbor Freight shower head type lights with a 100 or so 5mm leds. All the guts are removed with the exception of the outer flange of the plastic led shelf, which I dremeled off and used as a spacer under a thick oring to get the focus right. The lens is about 76-78 mm, I bought it from DX years ago. I have four of them and this one seemed to have the least aberrations in the glass.
It is perfectly focused but I'd like to get a thinner oring of the same diameter to put in between the bezel and the lens.
Here you can see the attachment of the head to the pill area of the light, there's a few layers of Kapton tape in there to snug up the fit, the threads did not match, but it's surprisingly solid. If I end up keeping the light I'll just cut the threads off the original body from the Harbor Freight light and bond them to the X6 pill with JB Weld or something similar.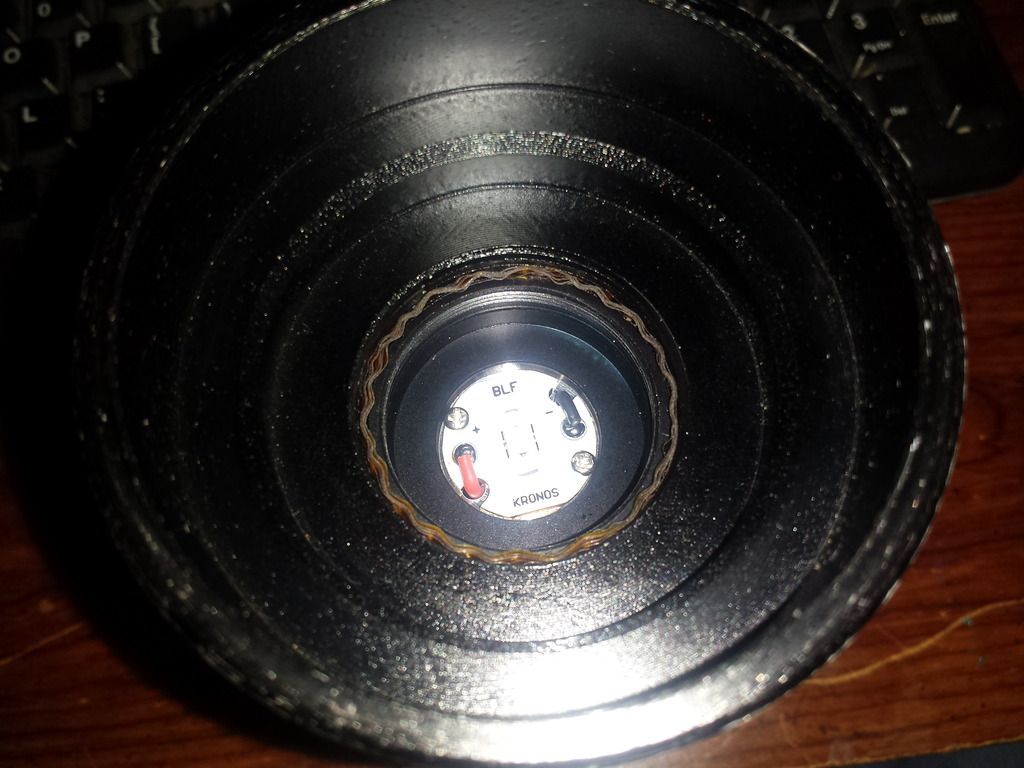 The beam from this thing is incredible, it throws like crazy. I don't have a lux meter, sorry.
I'll attempt to get some beam shots tonight if anyone is interested, but I haven't put together a good setup to do them so no promises

EDIT: Teaser update, a daytime control shot and the distance from Google Maps.
Daytime control, I'll be aiming for the treetops above that white birch in the distance:

Distance, about 370 ft: