Hi guys,
The spacers I ordered just landed, and I'd like to make these available to whomever is in need.
The purpose of these spacers is to allow for the use of the longer 18700-sized cells in the new version of the DRY battery holder.
These are made of fairly heavy brass, and are about 1.1mm thick, each. One set includes 3 spacers, so if you would like to put them on both ends for extra clearance, you will need 2 sets.
Pics: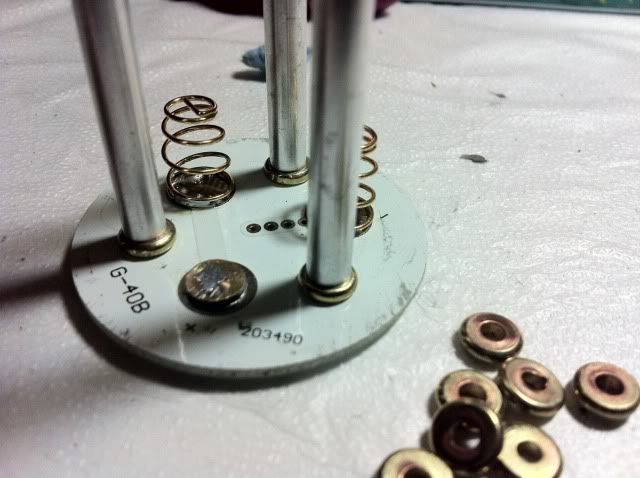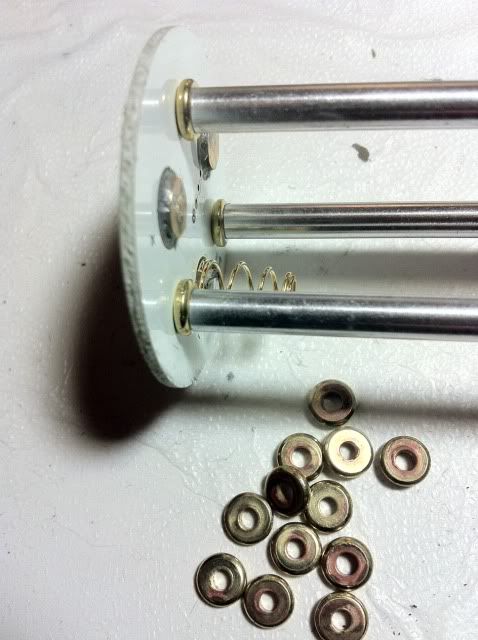 I have about 24 sets available. Price is $1.00 for 1 set, $1.50 for 2 sets, shipped first class in the USA. This should almost cover my costs, but not quite.
( I paid $0.15/ea, plus shipping)
Overseas, please PM me, and I'll check pricing. These go in a simple envelope, so it shouldn't be much.
Thanks for looking !