FM Copper bundle SOLD
(FM body, Z32 bezel, Hexa tailcap Sold. Other items will be included in another bundle offer.
Hexa tailcap is the one that will tailstand. Other tail is Hepta)
Pick any 2 pieces $100, any 3 pieces for $115 posted.
All except Copper host as received new.
Copper host was polished and given a coat of honey wax, has been untouched since, slight patina developing.
The Z32 bezel is matte, not glossy.
The Copper sink is a V1 Donn mule sink.
I have used those with optics in more than 1 build, cannot guaruntee it would fit in whatever head/ bezel you chose with optics.So consider it mule only.Has not been touched, kept in plastic bag.
The two FM tails have McClickie switches, both unused.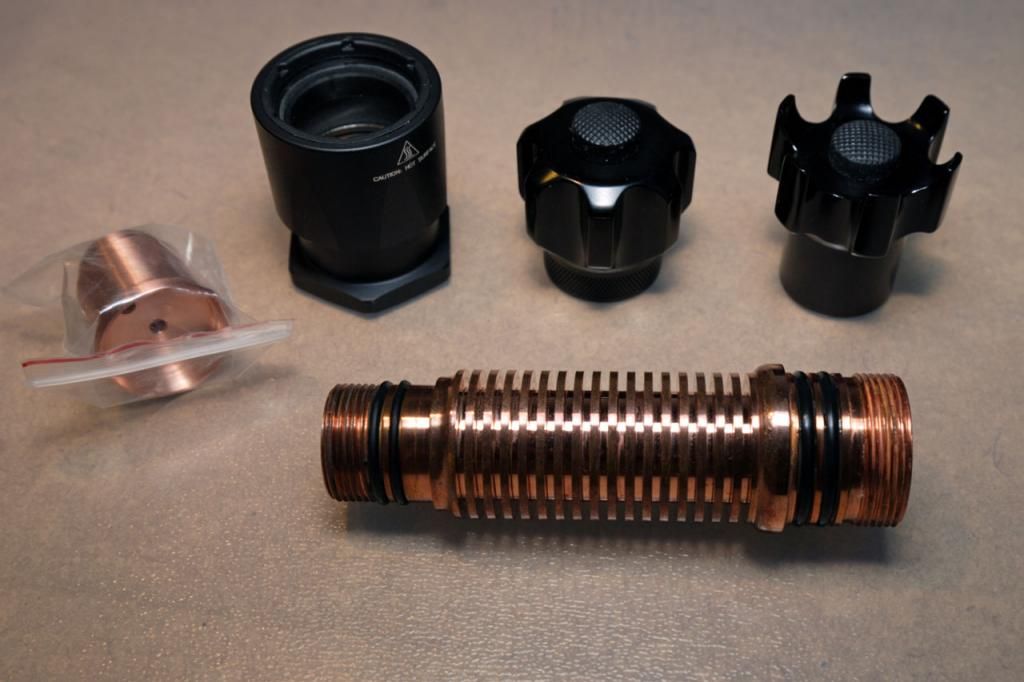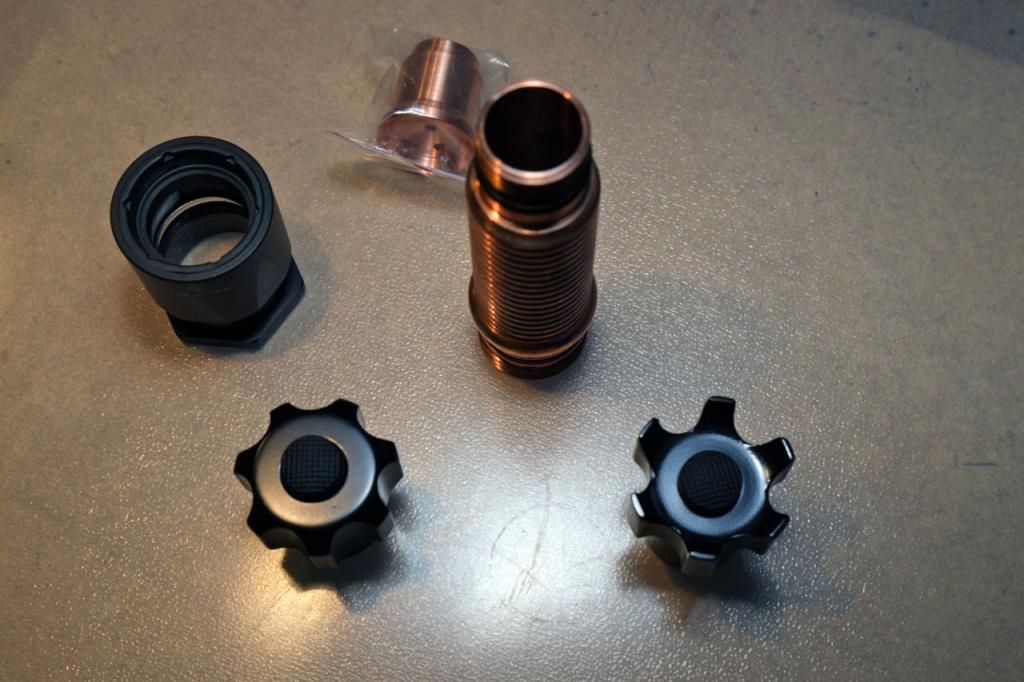 Price includes shipping. Worldwide shipping will be Registered Airmail from Australia.US dollars for worldwide. Australian buyers can pay in Aus Dollars. (ie everyone pays similar amount for goods, exchange rate means US dollars will cover extra shipping costs for worldwide shipping) I reserve right to check destinations in case shipping costs unusually high.
Paypal only.