I'm in.
My favourite model has to be the E70. Great design in all aspects.
For some reason, I do not own or have ever owned an Acebeam flashlight. I hope this does not disqualify me from the giveaway.
I googled and researched Acebeam a little and quickly found out I may the one missing out. They are well known for producing high quality products. I like the M10.
I now want an Acebeam! I hope I win this giveaway!
Thank you.
I´m in.
My favorite is the Acebeam E70 with GT-FC40 LED.
I really like the Acebeam E70 Mini Nichia 519A. Thanks very much for the giveaway.
There is additional option simple and budget friendly AA/14500 EDC Flashlight — ACEBEAM Pokelit AA .
Learn more: https://www.acebeam.com/pokelit-aa
I just noticed that I have 2 posts please disregard this one.
My Bad
OS
Never had a acebeam yet but I really like the blue inner tube design of the E series as well the rx, so I'm in for a chance

In as well. I haven't owned an Acebeam flashlight yet but I like the looks of this one. Thanks for the great giveaway.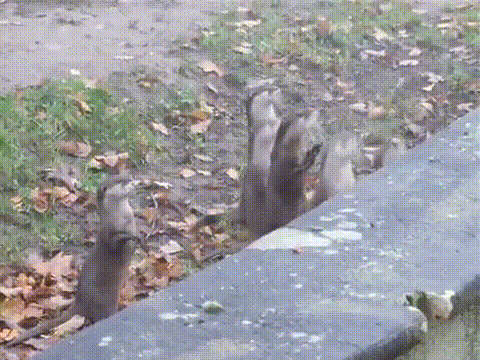 Thank you, will be glad for this flashlight for my son.
But as for me, headlight like H30 is very nice
Thank you! Appreciate the giveaway!
I have owned several lights from the bigger China brands of lights and finds the Acebeam durability and reliability outperforming them all.
The Rider RX in the rainbow finish really stands out, it makes my current flashlights look ugly. It looks too good to hide in your pocket.
The E70 Mini Ti would be my favourite. Compact, high CRI and decent power output.
One of my most favourite lights is still the Acebeam T36 LE 4000K.
It's not really a EDC pocket carry, too large for that and no moonlight, but as utility light it does everything right.
I just received my orange Acebeam Pokelit a couple of days ago. I'm carrying it to work now.
I think it will probably replace the orange Olight i5R that I was using. Better tint, better CRI. Just have to adjust to mode memory.
I've already dropped it once, about 1-1.5m, with no problems.
If I'd known how much I'd like it, I would've got one in each color, because they were on sale on Amazon for something like 22u$d…
I think I want to try the Rider RX as well, but I'm waiting, hoping y'all will make one in the orange and black colors of your logo!
I have the Acebeam W30, and its my favorite, everyone is amazed when they see it. The Rider RX would be a great addition and an amazing EDC.
Thank you for the giveaway!
Pretty cool looking AA. I love AA sizes for pocket carry!
We still need 23 reply's to this giveaway to reach 200 posts!
This post is not an entry, just a bump. You have to love AceBeam flashlights to enter.
Come on AceBeam lovers!
Thanks for the GAW.

Awesome giveaway idea. My personal favourite Acebeam light is the EC65. I have a modified example from a gent in the USA that made it into an XHP35 HI mix of two 3000K and two 6500K LED's. Beautiful light, very bright and efficient. It's now one of my regular EDC items. Next down would the X50 CRI, as that thing is just a monster!