Hi fellows,
Been recently looking for a source of quality high-discharge sub-C cells for a DeWalt battery powered drill (topic: Sub-C NiMH cells for a DeWalt DE9502 overhaul).
I must confess this last week has been hyper. I went out to party with some friends this last weekend, and between the party's highs and lows I ended up disabling my debit card, you know, just in case, as I was thinking I had lost it (found it later in my wallet). I immediately requested/activated a new one (this last Sunday).
The funny thing comes from the fact I have to explicitly enable any new card for it to work for online commerce. This is the reason the AliExpress system kept complaining with my new card data until I realized this and activated the @#$% while logged into my bank's website. In the meantime, I tried to order with HobbyKing, two cancelled orders (card not working) and one which ended up somehow pending payment (I was already trying to activate my card). Take a look: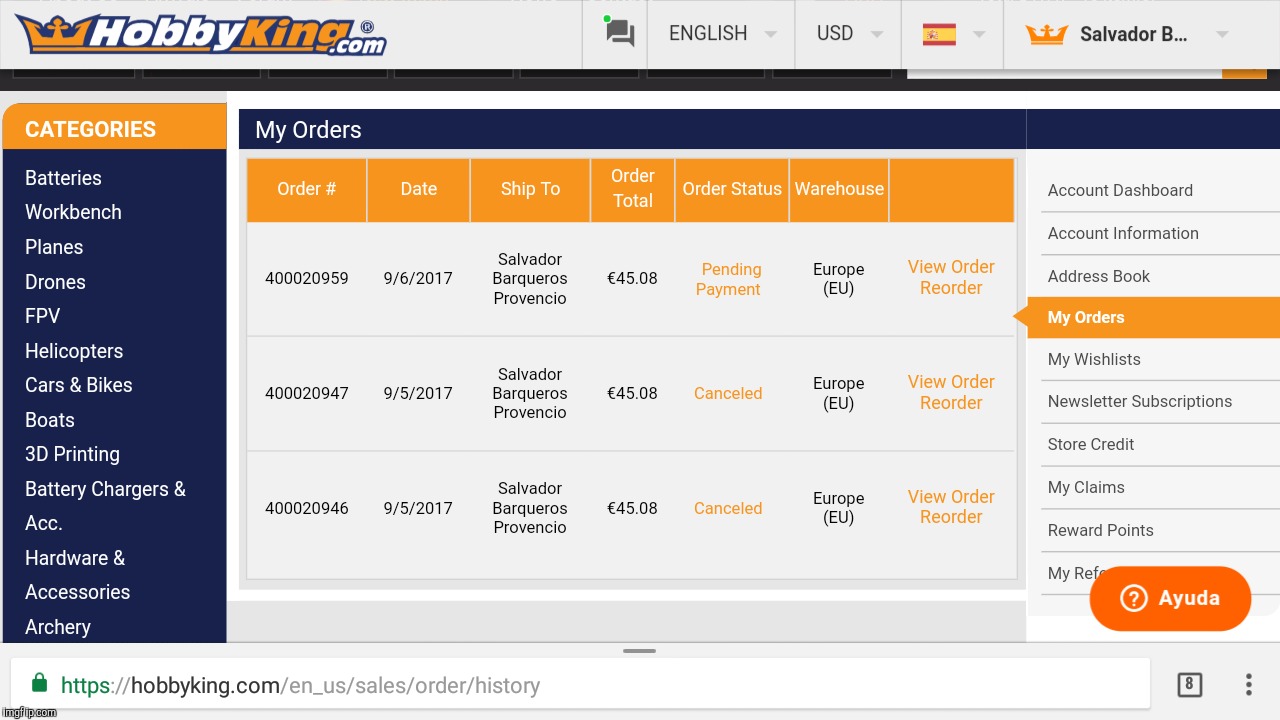 Not much else to say except that I've live chatted with these mor@#$ many times now and they've DONE NOTHING to cancel that last order or
delete my account. At this point, it is like if my own mind is telling me "Stop, nothing is random, you know. Those folks aren't serious and you have NO BUSINESS to make with them".
By the way: https://uk.trustpilot.com/review/www.hobbyking.com
Worthwhile contributions appreciated (LoL!).
Do you believe LiFePO4 chemistry would charge well on an NiMH charger?
Cheers ^:)