Guys, I have not open new topic here for a long time. This time I bring new model, some may already knew, the SC28 max 2800LM with a single tactical switch.
I designed 3 programs meet different needs.
Program 1 (default)
moonlight, low, medium, high, turbo
Program 2
turbo, strobe, medium
program 3
moonlight, low, medium
It is easy to understand program1 is for most users who need as many brightness levels as possible.
While program 2 is for tactical use, hunting, or for users who love few modes.
As for program 3, I don't know how to explain but the "gramma light" was in my mind when I was thinking about some special users who don't need too much lumens but some light with enough lumens and easy on/off operation. So, it has only 3 brightness levels and max is 350 lumen which I thought is enough for daily use.
Some people who tried the SC28 and complained about the UI. Especially switch programs is not easy to figure out. They said the UI is the cons, too complicated.
I made a video to show how to choose brightness levels and switch programs.
Hope it helps.
Also I am all ears if you have good suggestions.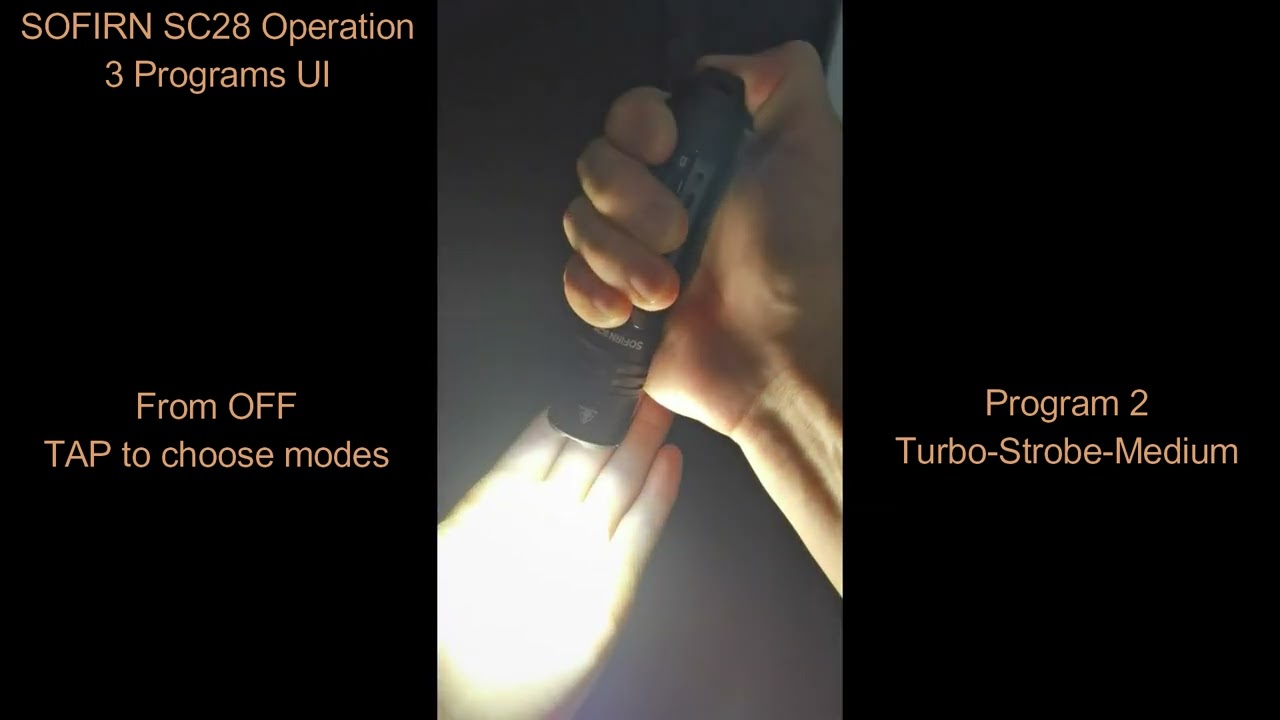 Barry