I would like 4x 17 mm with Bistro HD Attiny25 and long springs please. Thanks
I am trying to figure out how to get the code working to start at low, when the light gets powered on with tailswitch
I hope those settings can be achieved
tailswitch PO: moon (M) low (L) Turbo (T) 2 blinks (2B) mode memory (MM) no output (NO)
On last batch when people did not specify a temperature for protection I set 60°C, not too aggresive but also a temperature where Triples on a Host like Eagle Eye X6 does not overheat
Its a protection if the light gets turned on unattended, lowering the output of the light, not a temperature control keeping the light on that temperatue
50°C is quite low for temperature protection, my nitecore P12 gets to 60°C and it is still comfortable to hold on the tube
Lights with DTP star have no problem to survive over 70°C head temperature,
there should be enough time that a good portion of that heat gets to the driver, of course the driver will always stay a big cooler than the head if its not potted to the shelf of the emitters
so the longer the light needs to heat up the more heat the driver will get as well, so the temperature can be set high
on Convoy S2+ Triles that draw like 12-14A the head gets very fast very hot, while the driver is still on a moderate temperature, there I would go for 50-55°C
Thank you for all that Lexel. Okay, I'll go for standard 60 C for the temperature. I'm headed in the triple X6 direction. What you say makes sense to me. Thanks again!
I would like one TADO1–38.5mm 1S3P e-switch only, Narsil Triple v1.4
Added info about the springs, to stay below 10mm envelope thickness is 2.2€ cheaper to ship, so they are not soldered to the boards
I will start ordering parts, ask for Narsil configuration and send payment instructions the next days
Quick question: I'm building out 2 jaxman E2L triple hosts (single 18650 cell, nichia 219c leds) with clickie switches. Is there any advantage to having the Bistro HD OTSM in my 17mm drivers?
OK, found the answer & yes, put me down for Bistro HD OTSM
3/26 Flintrock wrote: "OTSM. (I think TA named it that). I think it means off-time sleep mode or something like that. It's the replacement for OTC in bistro HD. It means that the length of a medium click is as steady as the watchdog timer, which as far as I can tell is about 10% even when hot, which is much better than many caps. It's also not sensitive to all the resistor tuning that the OTC is, so should eliminate those headaches."
Yes, the OTSM is by far the better option. The old OTC is the largest complaint I have had with BLF drivers by far.
Put me in for a 17mm and 30mm. 30mm w/ e-switch, 2S (5V cutoff) and Narsil. 17mm with Bistro HD, 1S, 2.5V cutoff.
I highly recommend 2.8 or 3V LED cutoff voltage, down to 2.5V there is almost no capacity and the cell ages a lot more when discharged that low
I am sending out the PM requesting for final information which hard and firmware settings people want
on first PMs there was an error stating Narsil v1.4 has no LVP this is only for 2S configuration
Also Narsil with a tail switch there are different options how the light reacts when the driver gets powered up
Lights like the L6 with tailswitch can be set up to go in turbo when battery power is applied (called "tactical"), or 2 low blinks or nothing at all - Lexel
NarsilM has cut the option in advanced settings to memorize last level, making the settings UI easier
first boards ordered from Oshpark
Thanks for the PM Lexel!
Letting you know, I just now received the (6) 30mm drivers from the first batch, and they look very Professional! Great Job my friend!!!

Lexel; If its not too late to easily add 1 more driver-everything identical-to my two 17mm bistro HD OTSM please do. I'll add $ to my total & paypal once you let me know. Cheers
Topic is now change from interest list to making 3. batch
Excel sheet updated
check if the order is listed there correctly

PM are sent to all
requested for detailed information how you like the drivers configured and which shipping service to estimate final pricing
Payment can be done in € as well, with Paypal exchange the currency the fees they charge me are ridiculus high,
makes only sense if you have Euros or not USD as your currency
doing paypal transfers fill the right side out, so it calculates your local currency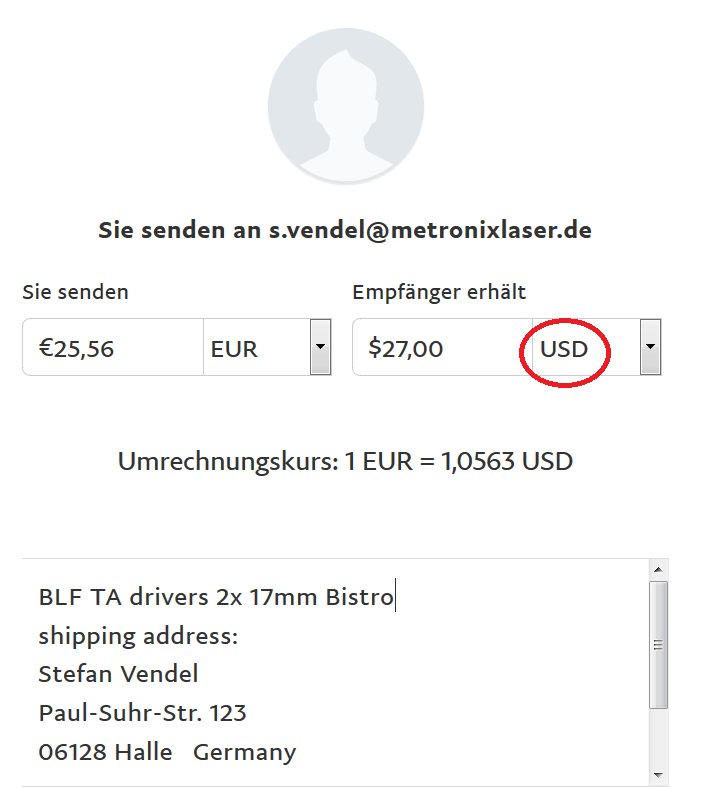 Dang. I haven't got my first one yet, so I don't know if I should get more. Lol
the first drivers from last batch arrived in USA, so it will be there soon
just couldnt find the tracking receipt for your driver
JasonWW I will try to find the receipt with the tracking number when I visit my parents tomorrow
(SMT Stencil) Order from China, very cheap, for TA series
Not bad, if you could get the PCB's printed out as a panel then you could solder paste them all at once and save a ton of time!