Malkoff M361N-LMH / FM 26650 User Light $70 Posted SOLD!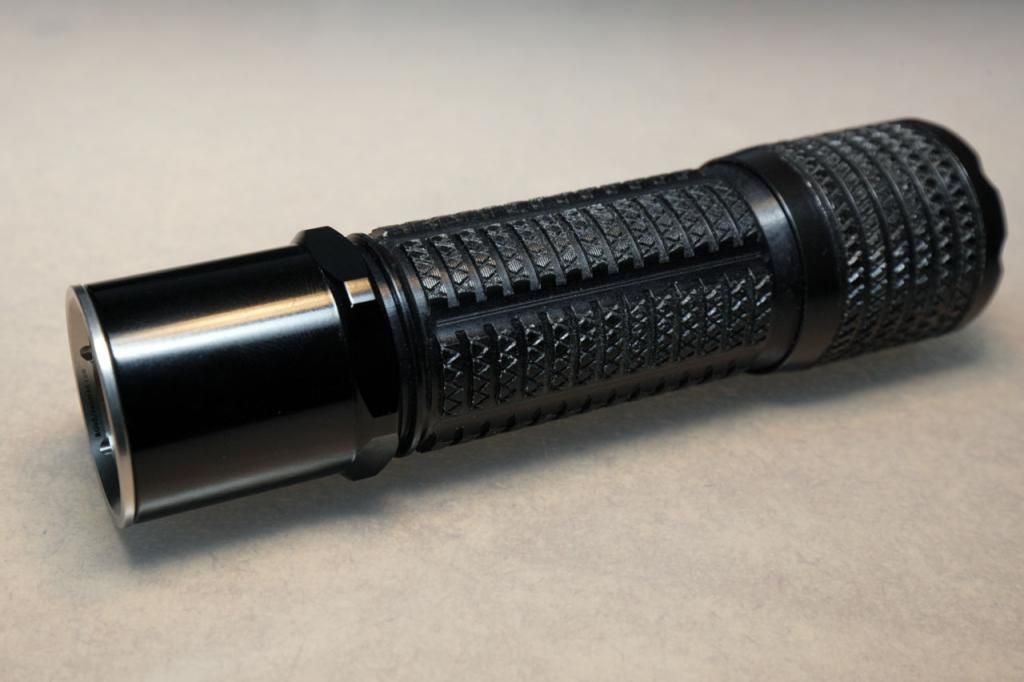 User light: Please read details.
Light is in excellent condition, just a tiny nick on bezel.The Malkoff dropin is basically permanent install.I never intended to sell, so built it that way.Permanent as dropin was copper wrapped for good heat transfer, had to be forced into the host. It did not make it all the way in so results in a slight gap between bezel and body. (an oring neatens it up or Z32 bezel will tighten all the way down)I don't think you would get the 361 drop in out without damaging it. Easy to remove,just a round piece of metal and hammer, but I'm sure dropin would not survive.
FM 26650 body, McClicky switch in tail. Dropin is N - neutral.
So it's a tough reliable light for less than cost of a 361 dropin.
Good for using!
Price includes shipping. Worldwide shipping will be Registered Airmail from Australia.US dollars for worldwide. Australian buyers can pay in Aus Dollars. (ie everyone pays similar amount for goods, exchange rate means US dollars will cover
extra shipping costs for worldwide shipping) I reserve right to check destinations in case shipping costs unusually high.
Paypal only