I never liked the shiny , slippery black finish on my 501a . I also feared the light would get lost if I ever dropped it in a vegetated area , due to it's diminuitive size and dark color .
So I de-anodized it with some Greased Lightning . I had already sanded off the bezel crenulations .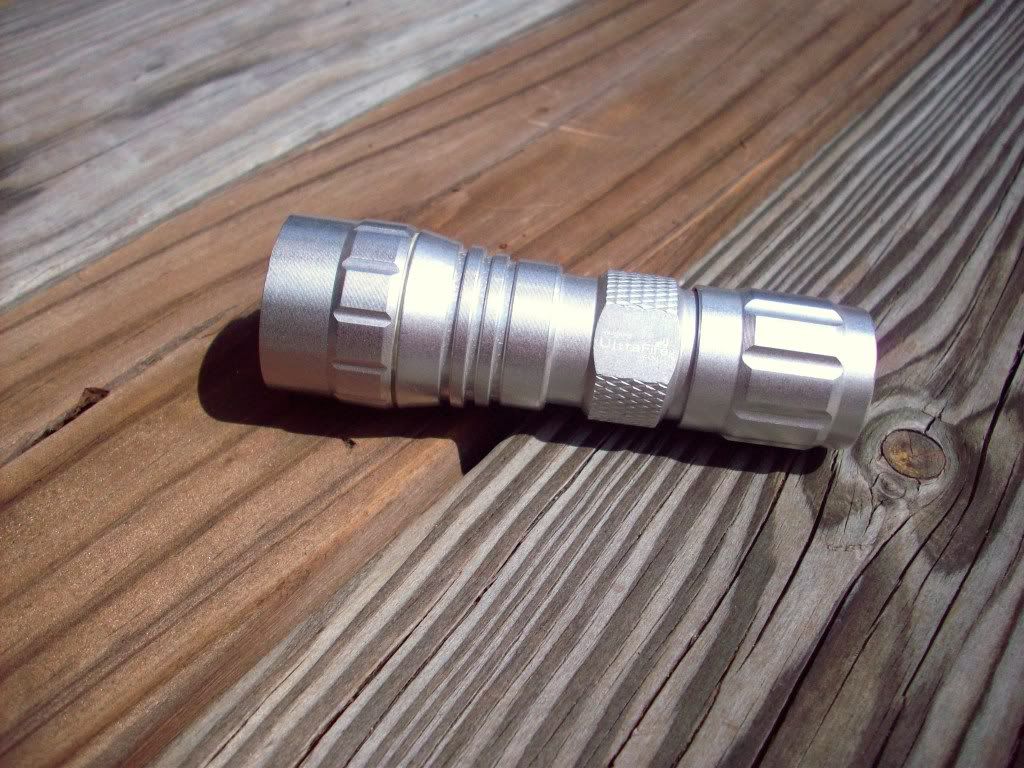 I'm running a custom E1320 neutral XPG five mode dropin with an 18350 .
I will not be polishing the light as I like the satin finish for better grip .
Mmmm . Shiny .