Hi,
can the zener mod be combined with the reverse polarity protection? My idea is to add the standard diode in series before the 200 Ohm resistor.
The original Nanjg 105c zener mod simply did not have space for all, so it is just resistor instead of the stock diode (and the zener on top of the capacitor). But with all these Oshpark possibilities and larger driver boards…
This is the usual zener mod (ignore the off time 1y cap).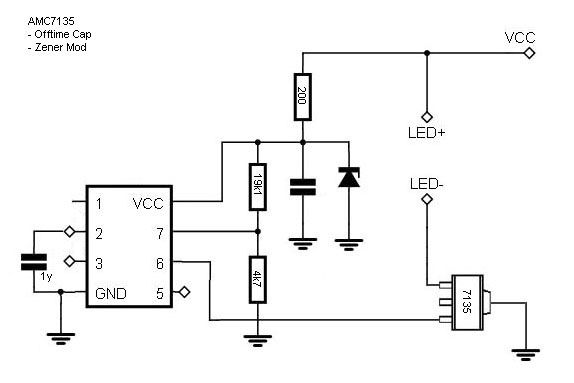 And this is what I have in mind. In my imagination the 1N4148 EDIT: schottky-diode will just work as in a standard Nanjg, e.g. blocking when reverse voltage is applied, and the zener mod will protect the MCU from the higher voltage. Will that work?
Thanks for helping me out on this one.
EDIT: corrections to the naming of parts in the circuit