A bunch of bits.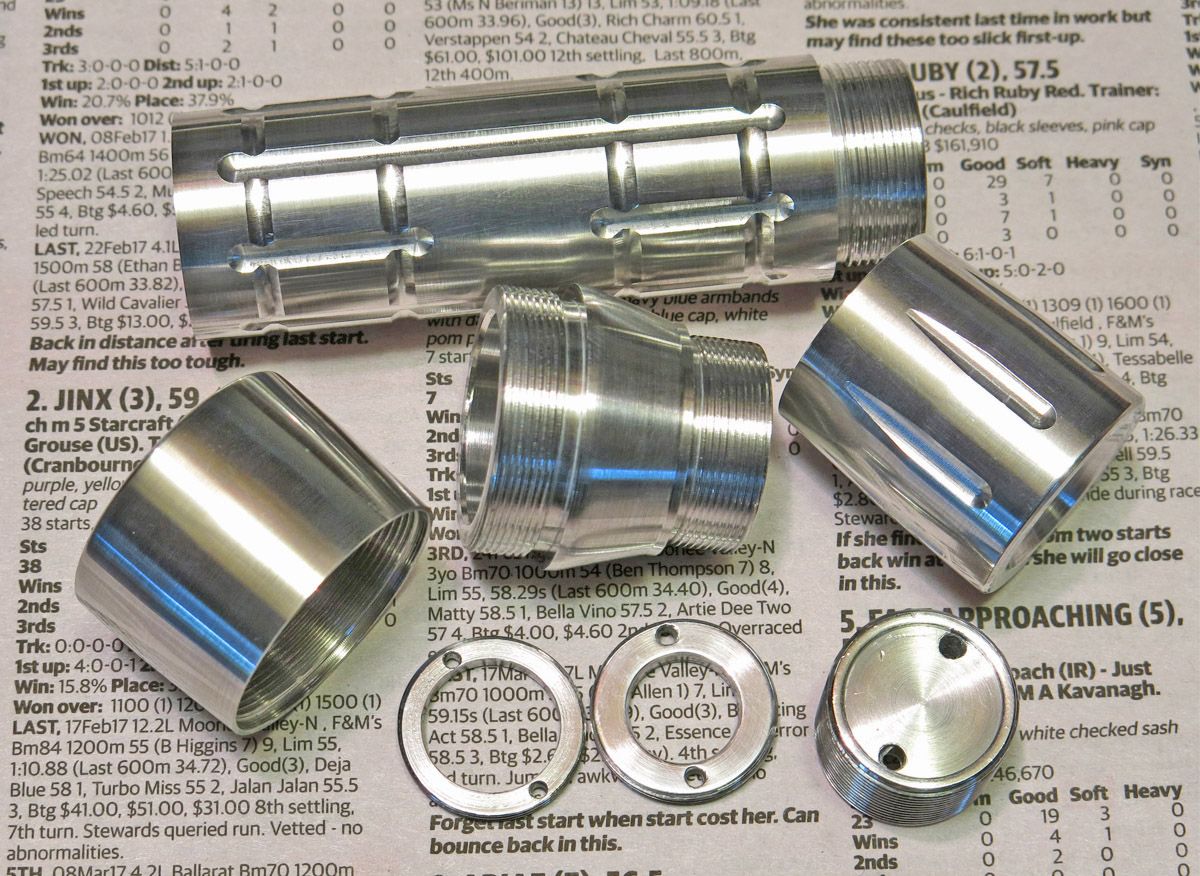 No tear drops for the tailcap. We have projectiles.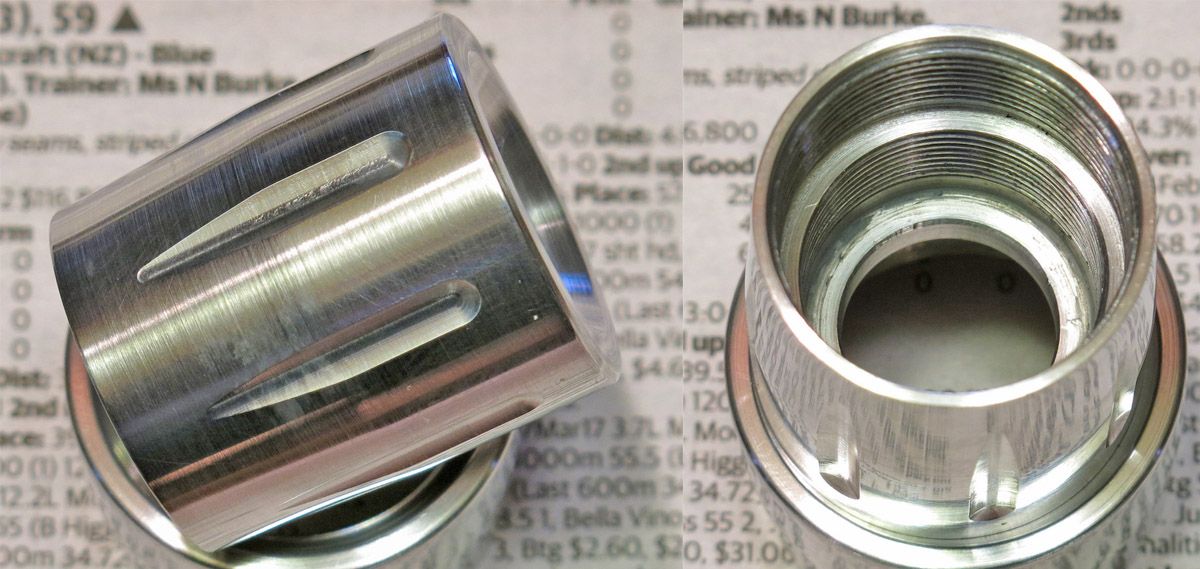 The screw in pill. The pill thread is M20x1mm (standard P60 thread) which the reflector screws onto. When this is assembled it threads into the head. The driver is a BLF 15mm 7135 which sits in the pill. The driver retainer is threaded in from the battery tube side.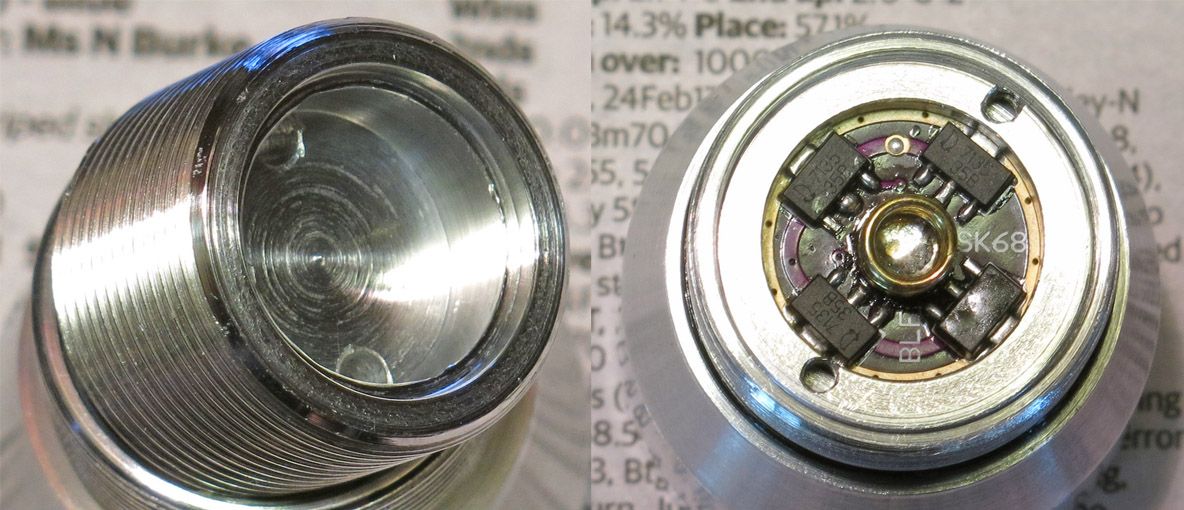 The head. The inner thread is for the pill and driver retainer while the outer thread surrounding it is for the battery tube.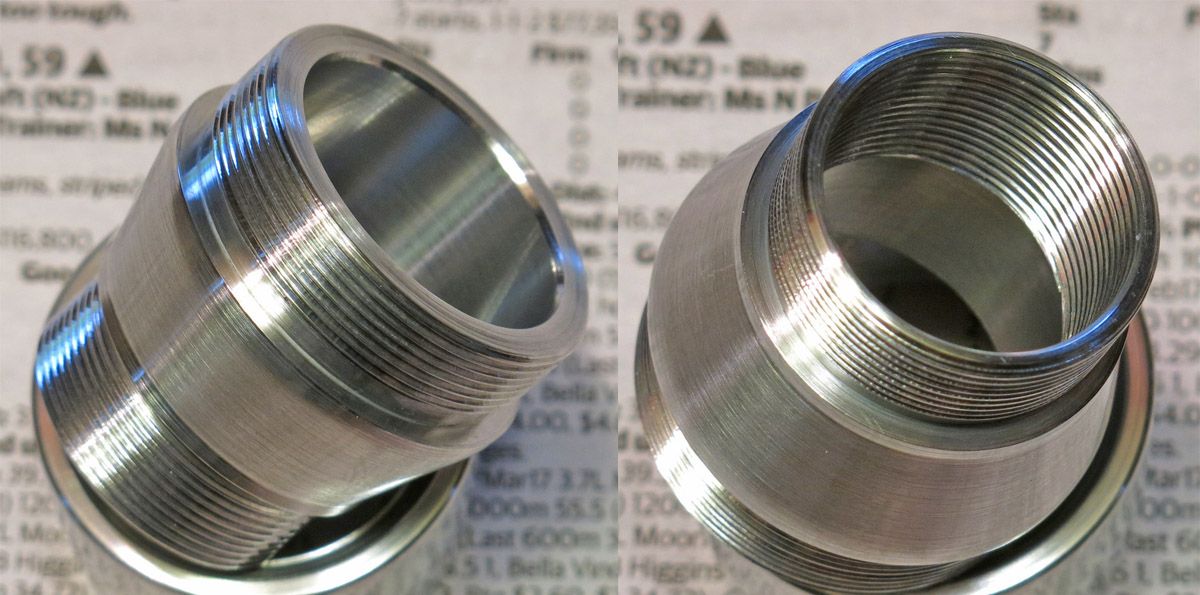 The LED is a XPE2 torch led sitting on a 16mm Noctigon.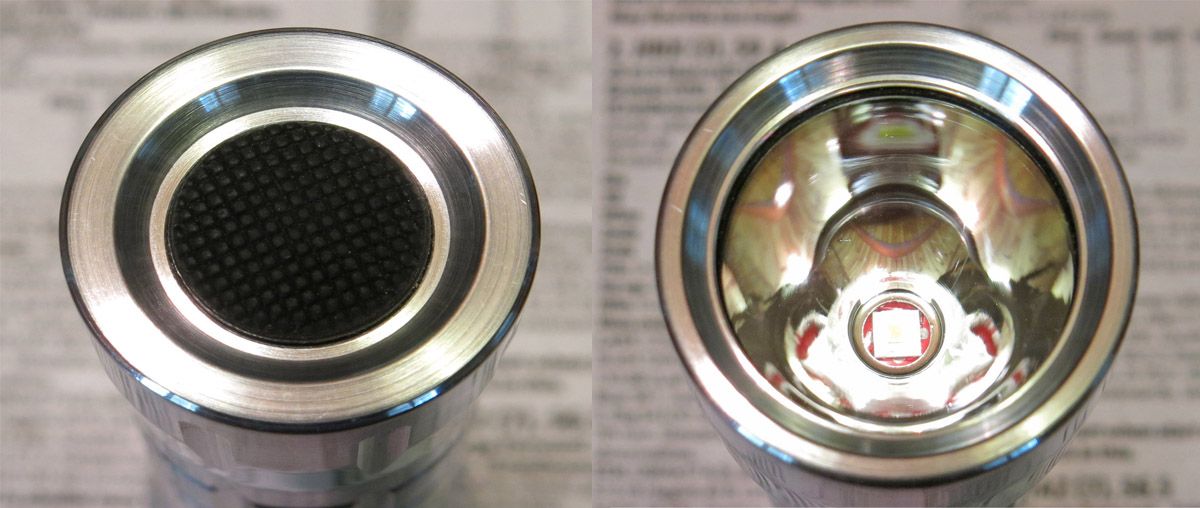 The battery tube.

Put together we have a torch.