NIGHTWATCH NS22 W/ 21700 TUBE
COMPARISON
U21vn XPL PDT———NS22 W/21700 Tube——-TX25C2vn DD/Single mode XPG2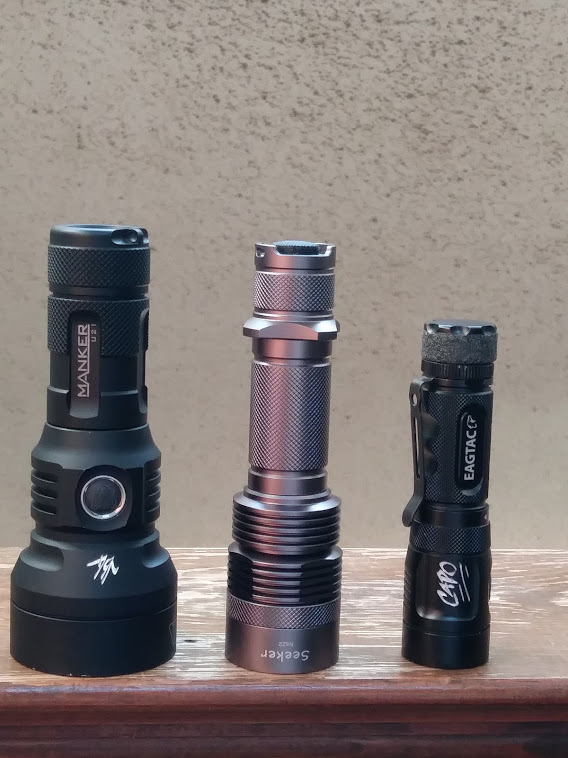 Can't wait to get mine SST20 4k and XHP 50.2 5k —- 3 weeks and still in China I think
The Two corners are burnt,no way that is normal.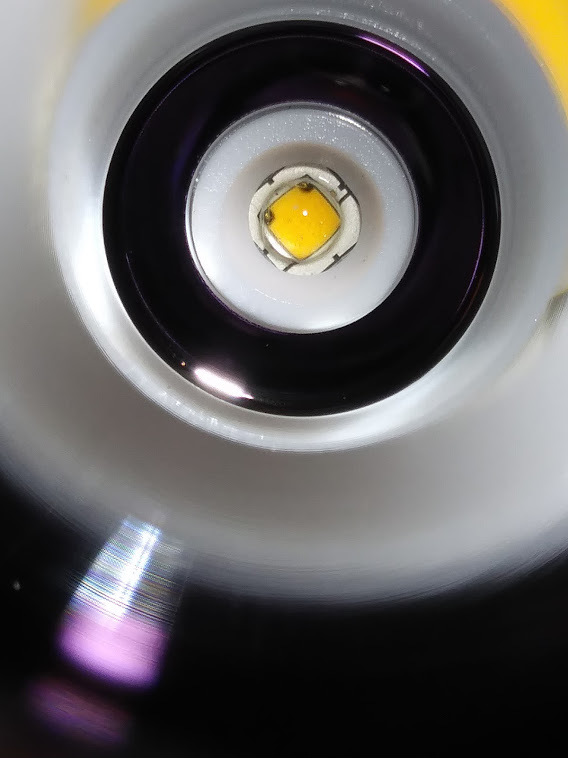 It's normal for this emitter
No bond wires or are they hidden by the burnt look?!
What emitter is in POST #1 Photo of this thread?
Isn't that a SST20? Or is it SST40 POSSIBLY?
Strange UI.
You can toggle between two groups of modes:
Group 1. L-M-H-T + Strobe (2 half press)
Group 2. L-M-H + T (2 half press) or Strobe (3 half press)
To switch from one group to the other one you have to make 4 very fast half press. If they are not fast enough the firmware interprets that it is a mode change, not a group change.
It is a bit difficult because the reverse switch is very hard and the speed must be high.
I noticed that at the first moment my flashlight had four modes and after playing with it there were only three. Try to do it
This is what mine looks like…courtesy of djozz. He states BROKEN BOND WIRES!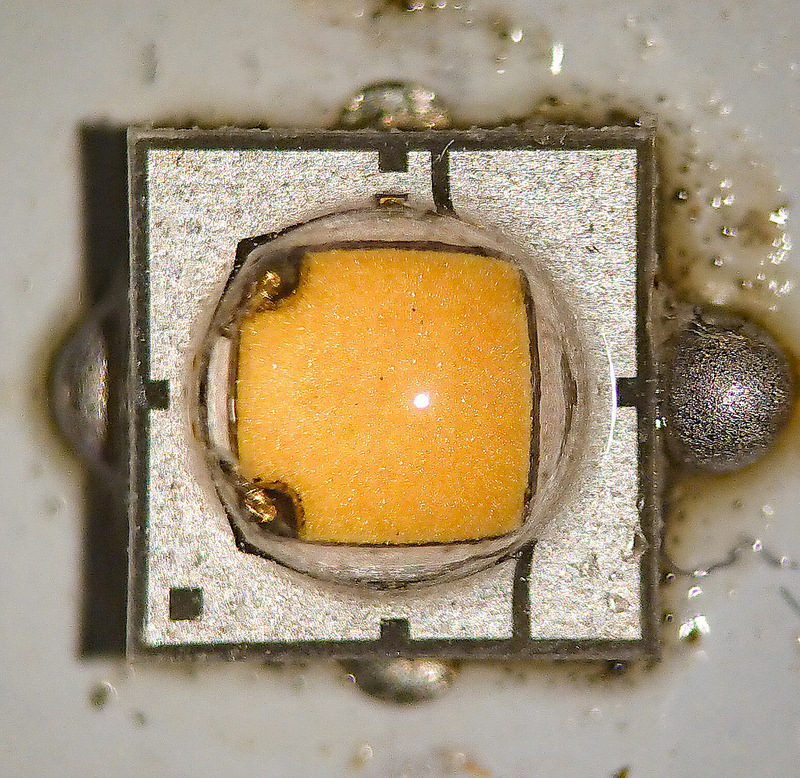 OK,SIR,maybe it[SST-20] is copying off of the Oslon Black flat w/ the missing corners!
The difference is,the SST-20 looks burnt and the Oslon does NOT.
wolfdog I know you like to be super dramatic but the light stops working when the bond wires are broken. The "burnt" look is just how all of these emitters look. Maukka's review looked the same.
In fact, you can barely see the bond wires in this picture because of the dome.
Here is the bond wires from his review:
Where did you find that info?
That explains why mine is 3 half press to strobe and what appears to be 2 half press for turbo.
Thanks
@wolfdog, if your emitter is working it is perfectly fine.
The bond wires on your SST-20 look great.
Otherwise, all of the SST-20s I ordered and shipped would be broken. They all look the same to me, except when broken.
Ok,I am NOT super dramatic. I should have looked at the other thread before I questioned it.
Thanks,dinners on the table,then to test the light in 45 minutes
I discovered it by myself, playing for a long time to debug the technique of group change.
I know exactly what happened with my LED.
I jumped to conclusions which created an illusion resulting in confusion!
Don't let that $22 light get to you —— I have more truck and misc lights around
It is not getting to me buddy,It was sold b/4 I EVEN RECEIVED IT!! Cereal_killer!!,then I get the 5000K version which is supposedly 1250 Lumens and 90Kcd!

How did the 3000k version pan out —-How's the beam on the trail
It has a nice beam profile.No artifacts, Decent sized hot spot,just not fond of the super warm tint!