Gearbest sent me the On The Road X6 for review.
X6 @ gearbest.com (Affiliate Link)
http://bit.ly/2rrQQlJ
coupon code: GB17LED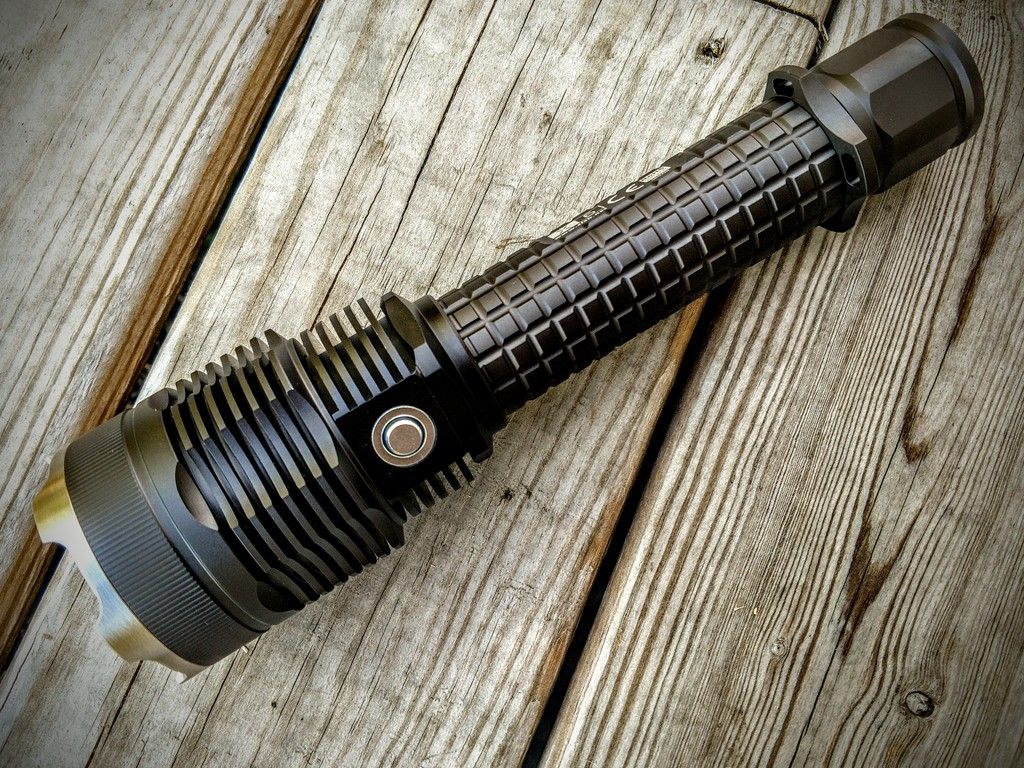 Manufacturer Specs:
Brand: ON THE ROAD
Model: X6
Emitters: Cree XHP50,Cree XM-L2 U2
Emitters Quantity: 1
Lumens Range: >2000 Lumens
Luminous Flux: 2300Lm (XHP50) / 1100Lm (XM-L2 U2)
Color Temperature: 1A 6500-7000K; 3C 4800-5000K
Feature: Anti-Roll Rugged Design,Cooling Slot of High Efficiency,Die-cast Unibody,Lotus Head,Overheating Protection,Power Indicator,Reverse Polarity Protection,Stainless Steel Bezel
Function: Camping,EDC,Exploring,Hiking,Household Use,Night Riding,Rescue,Search,Seeking Survival,Self-defense,Walking
Mode: 5 (High; Mid; Low; Moonlight; Strobe)
Battery Type: 18650,26650
Battery Quantity: 2 x 26650 / 18650 battery (not included)
Mode Memory: Yes
Waterproof Standard: IPX-8 Standard Waterproof
Power Source: Battery
Working Voltage: 3.7V
Reflector: Aluminum Smooth Reflector
Beam Distance: 500-600m
Impact Resistance: 2M
Body Material: Aerospace-grade Aluminum Alloy
Product weight: 0.4600 kg
Package weight: 1.1200 kg
Product size (L x W x H): 23.80 x 6.10 x 6.10 cm / 9.37 x 2.4 x 2.4 inches
Package size (L x W x H): 28.00 x 10.00 x 6.50 cm / 11.02 x 3.94 x 2.56 inches
Package Contents: 1 x ON THE ROAD X6 LED Flashlight, 1 x Lanyard, 2 x O-ring
Modes:
Moonlight - 2 lm 715 hours
Medium - 280 lm 26.5 hours
High - 900 lm 6 hours 40 min
Turbo - 2 hours 50 min
Strobe - ?
Construction: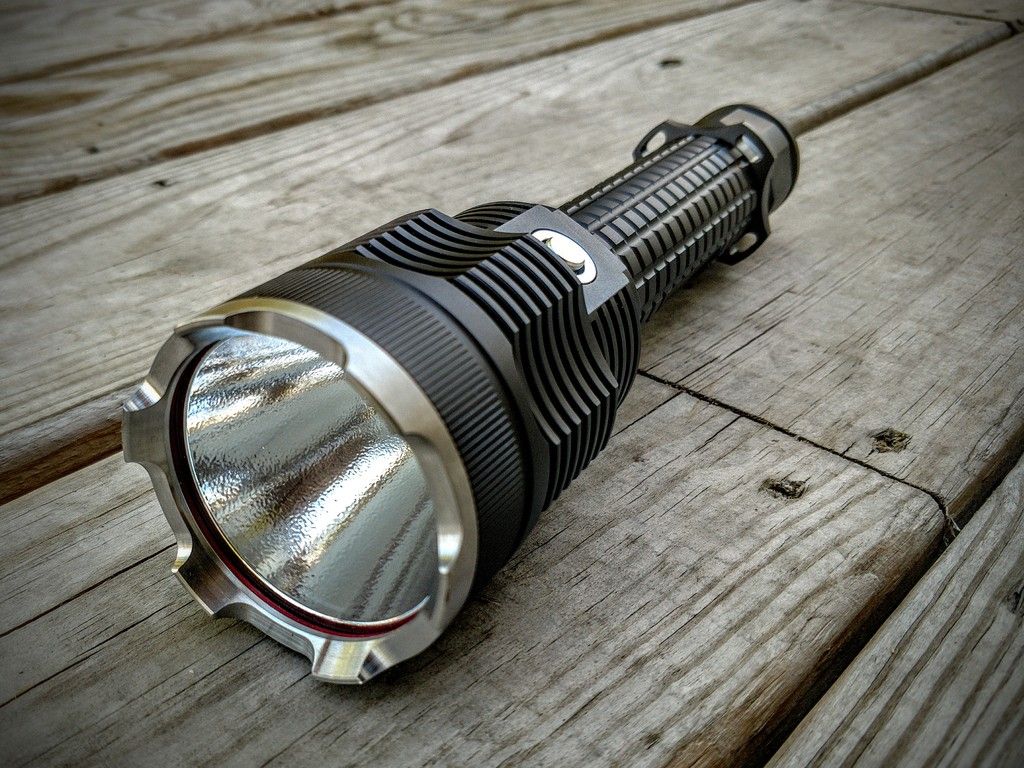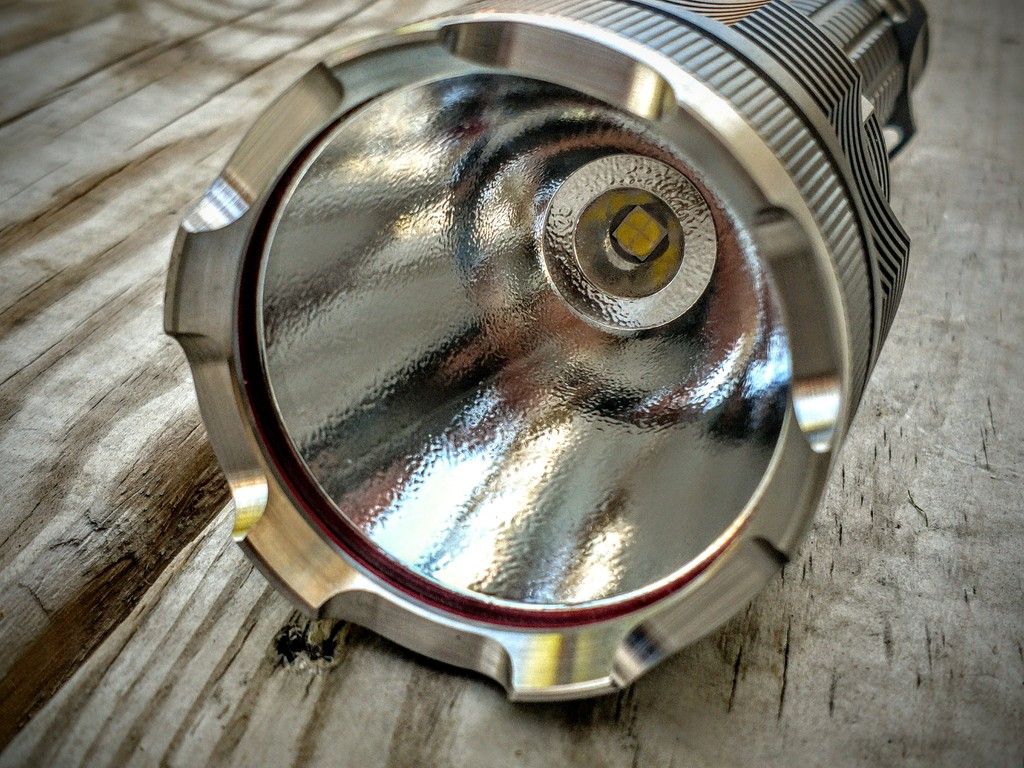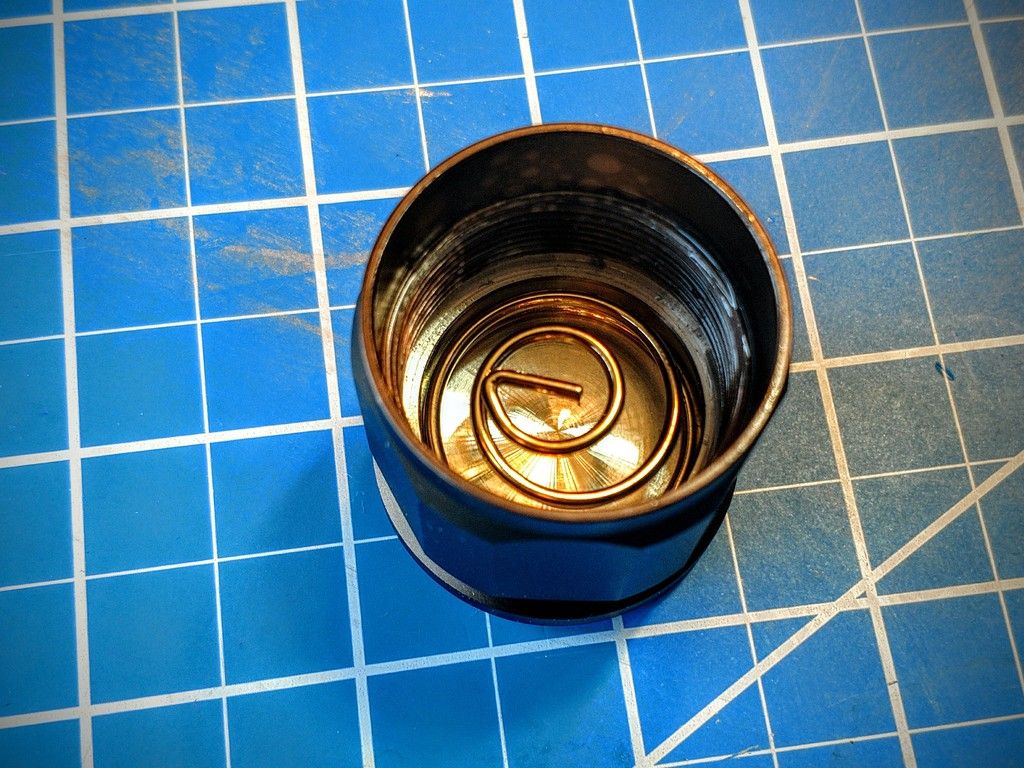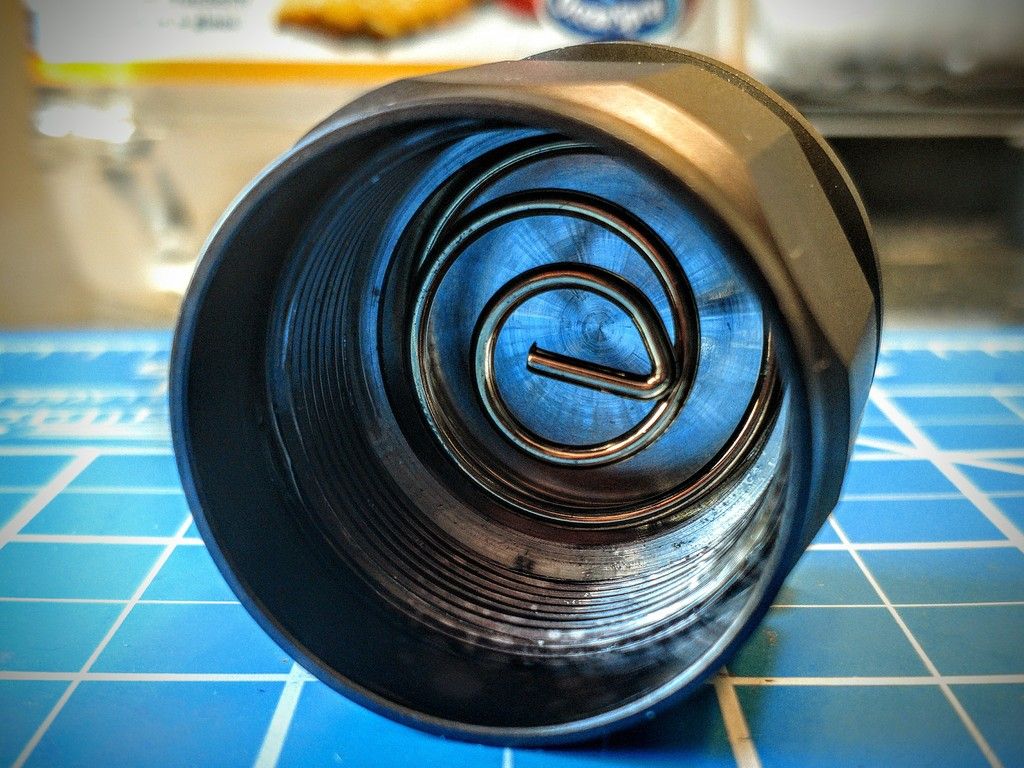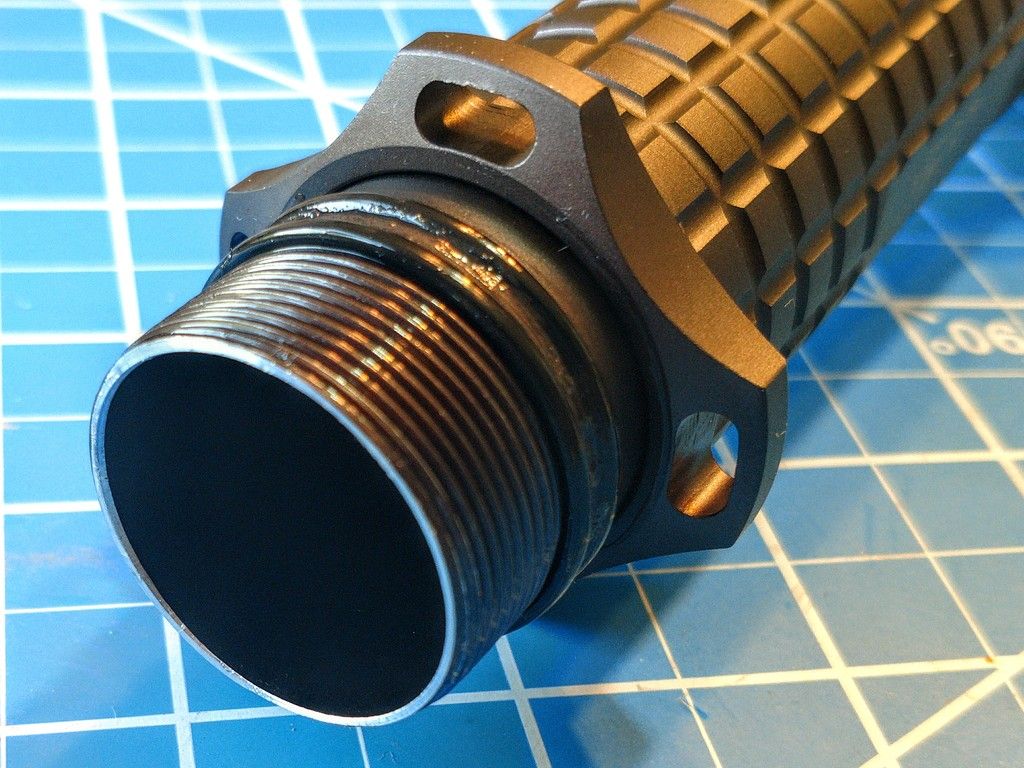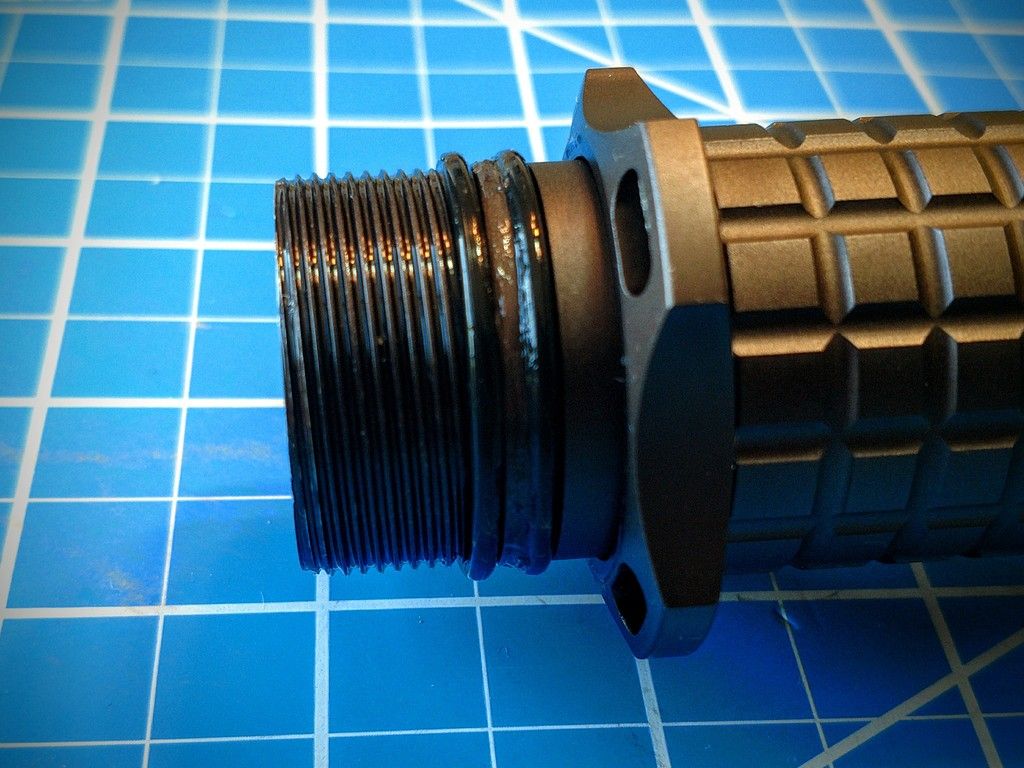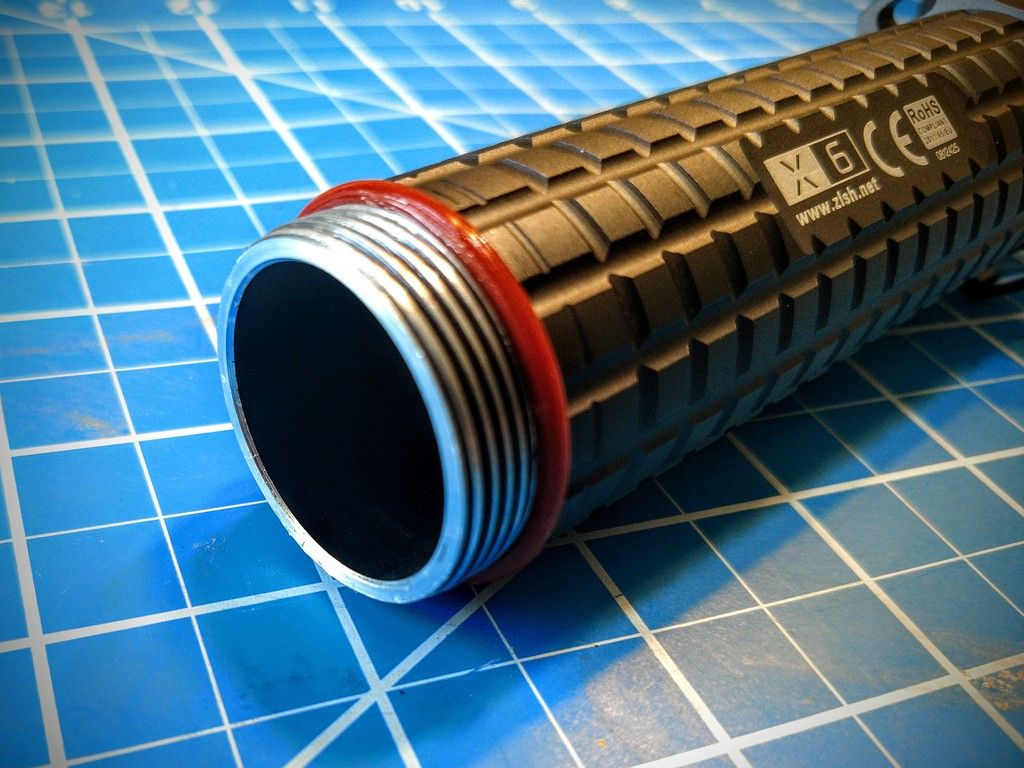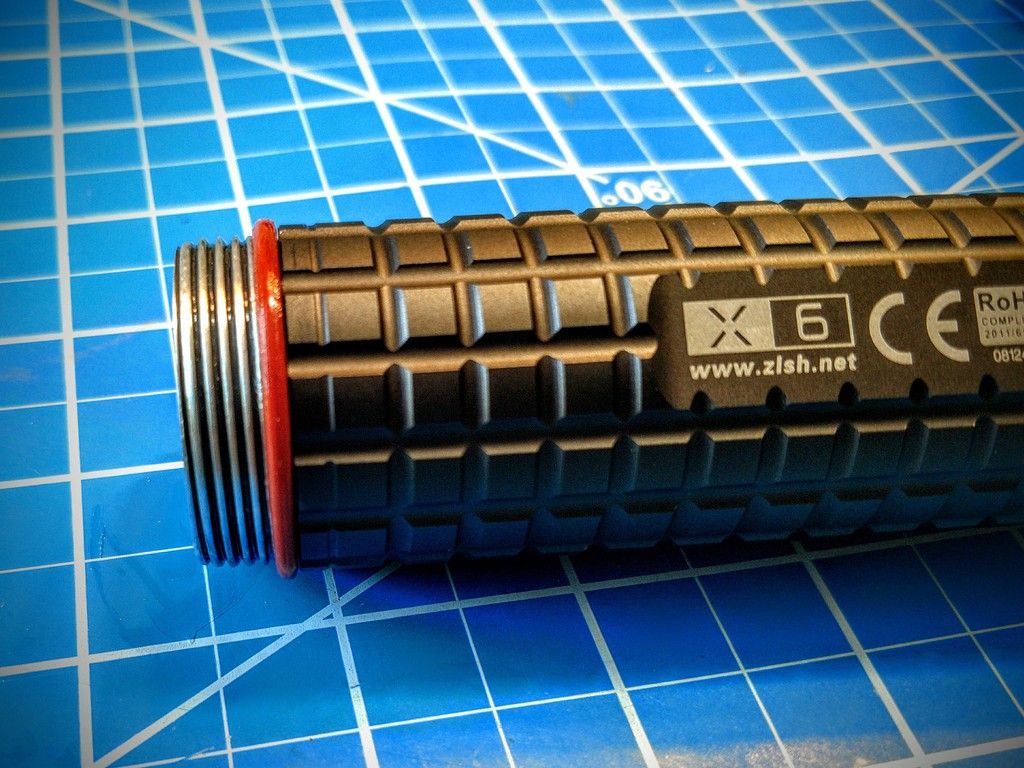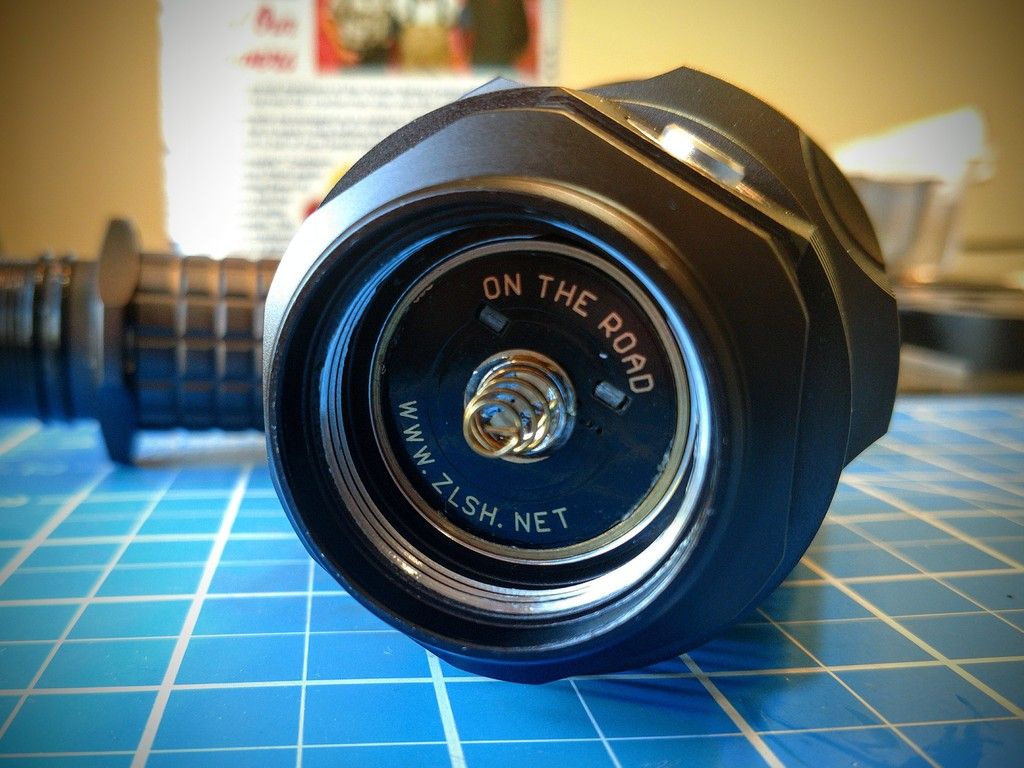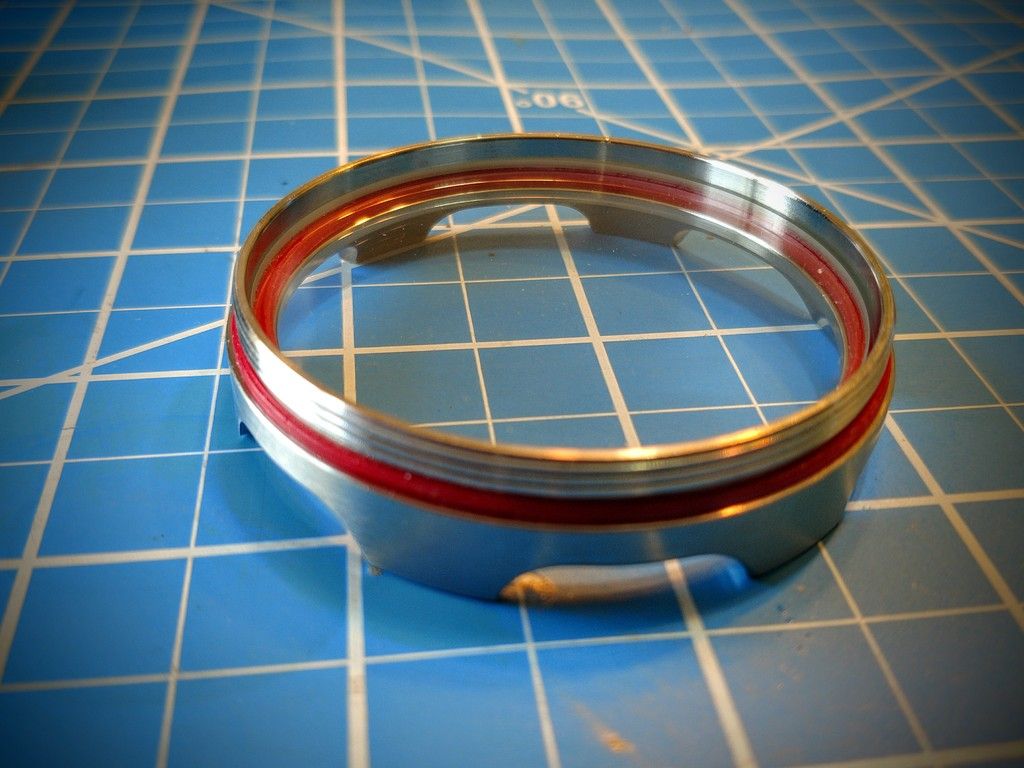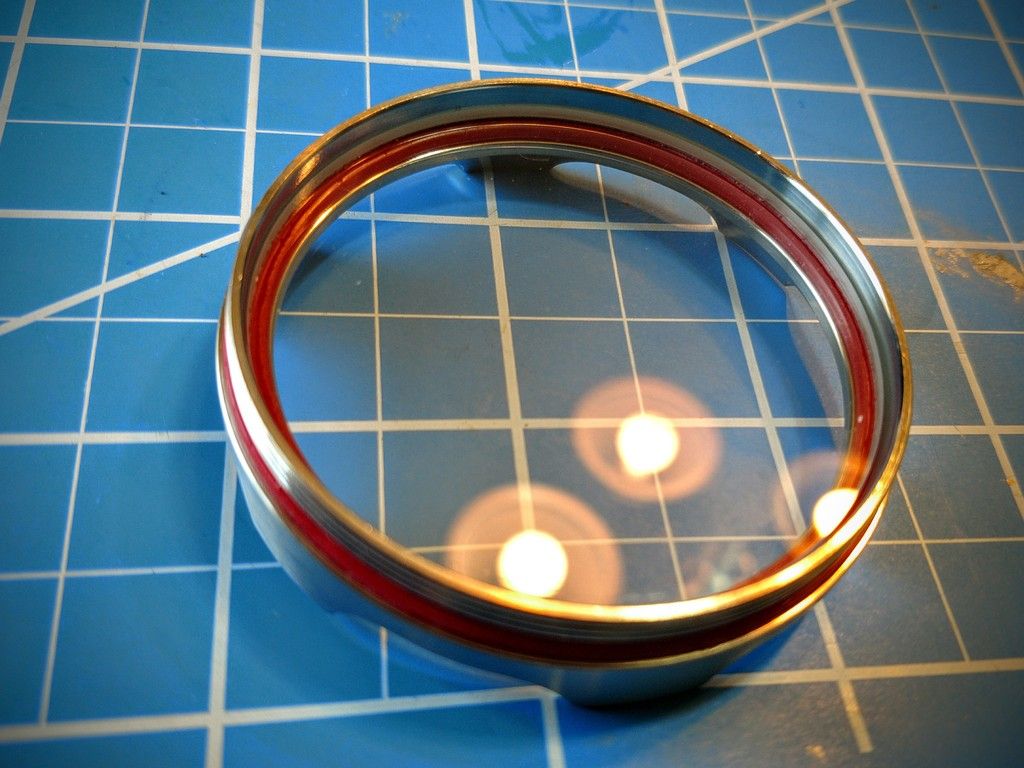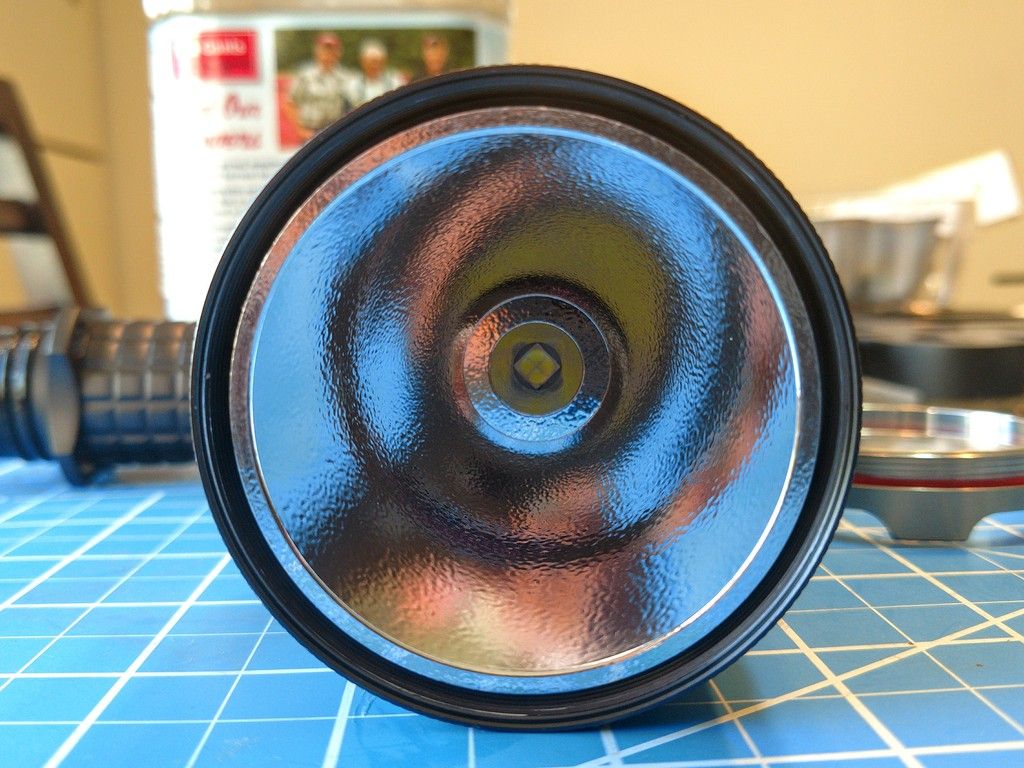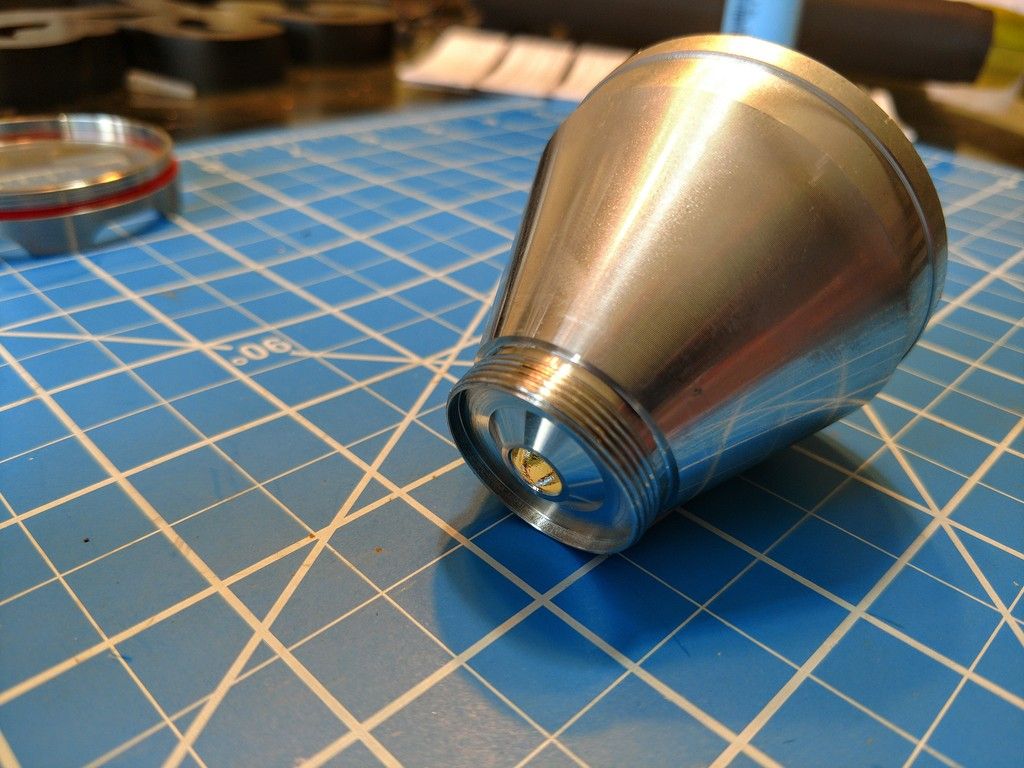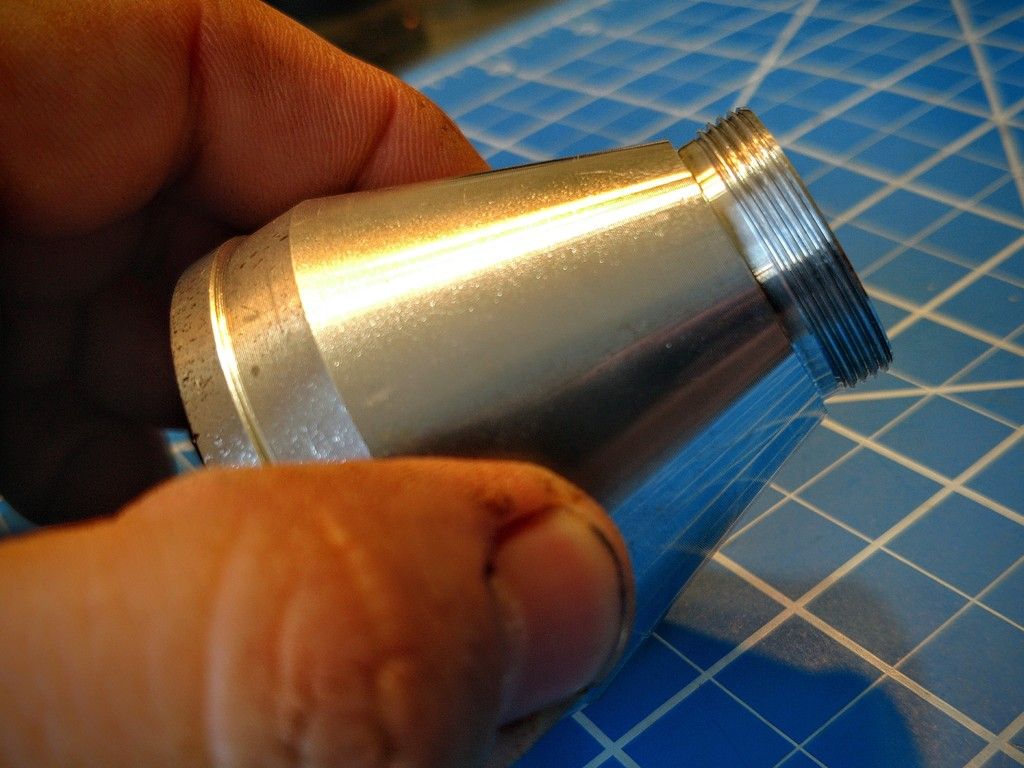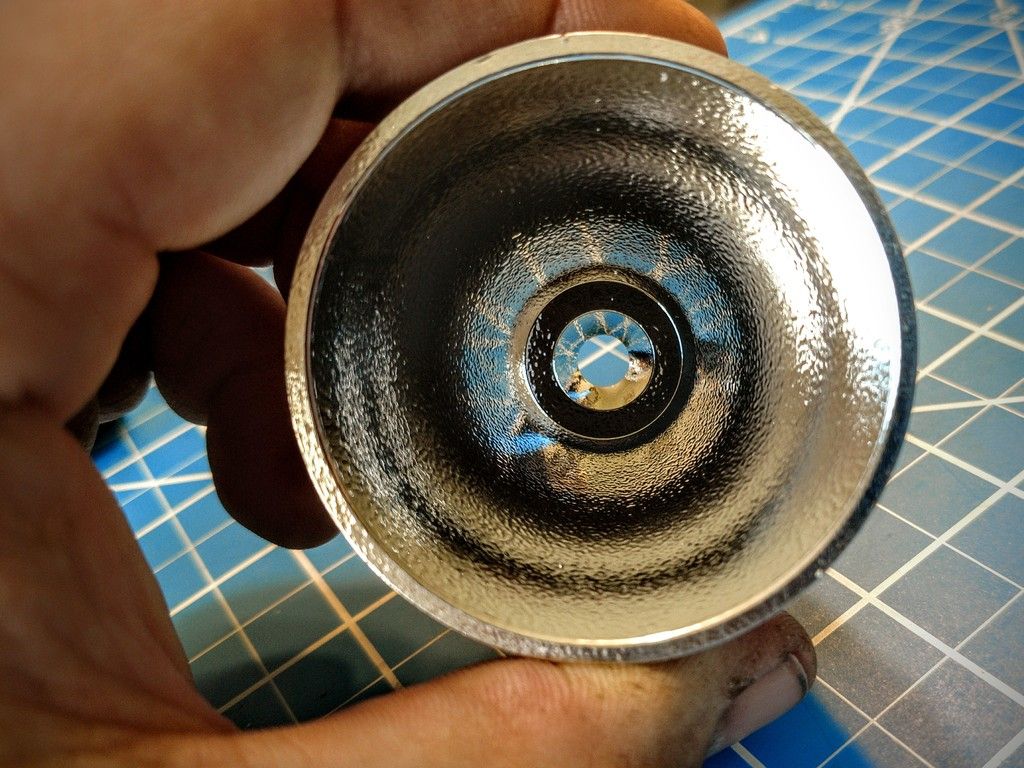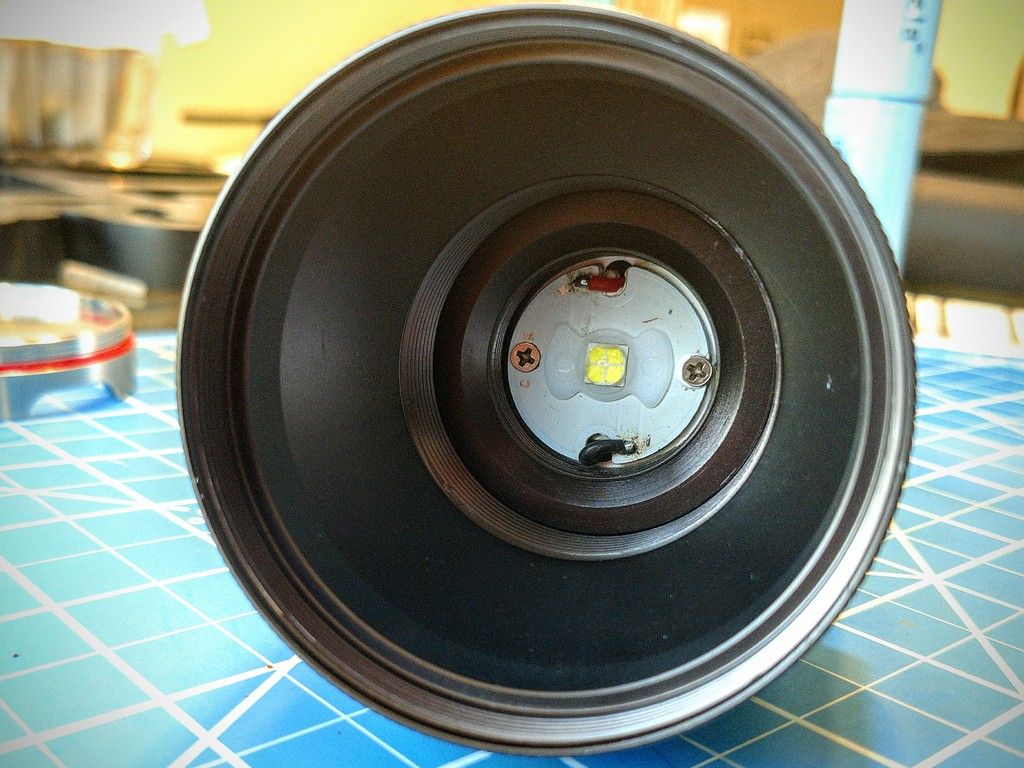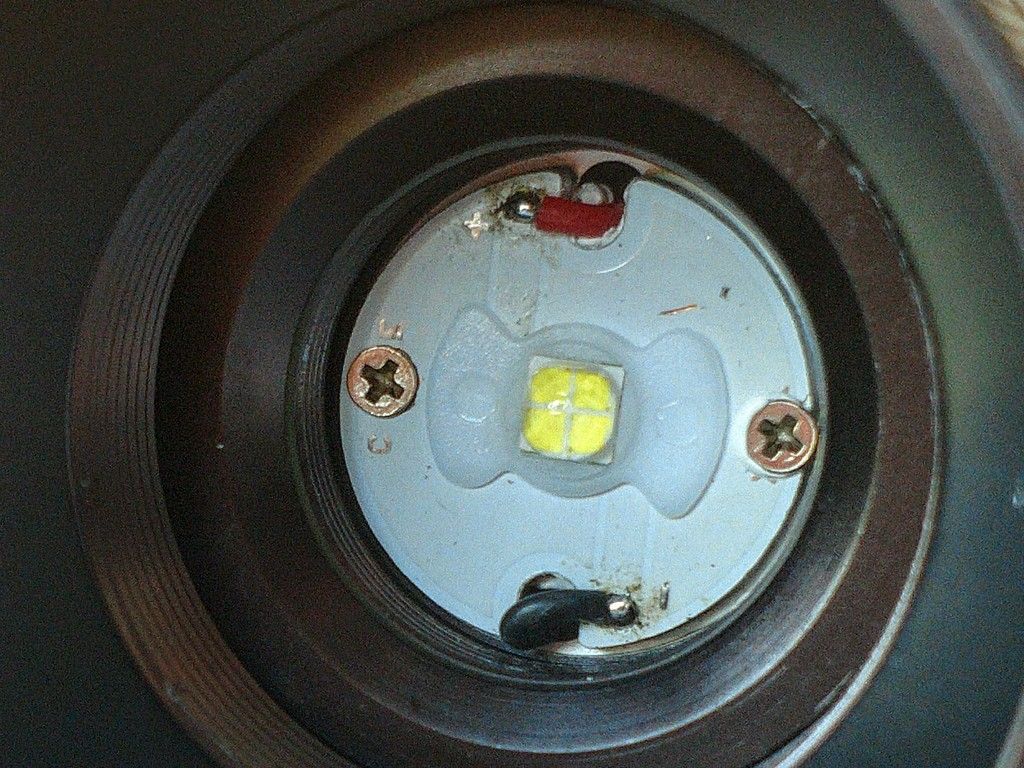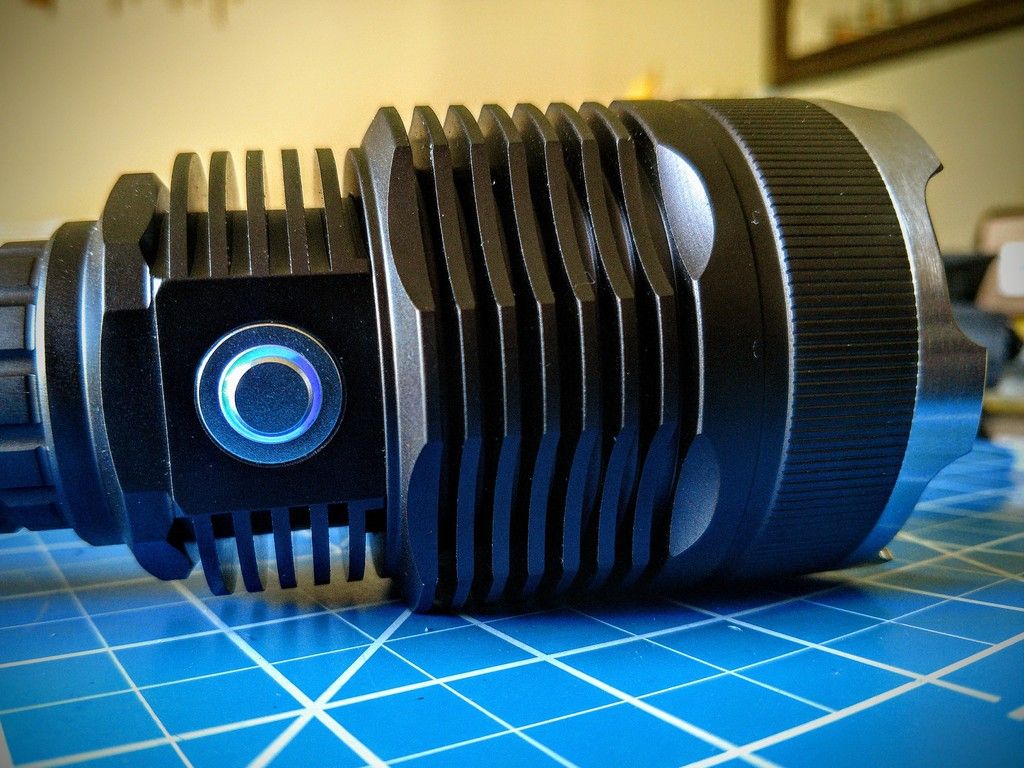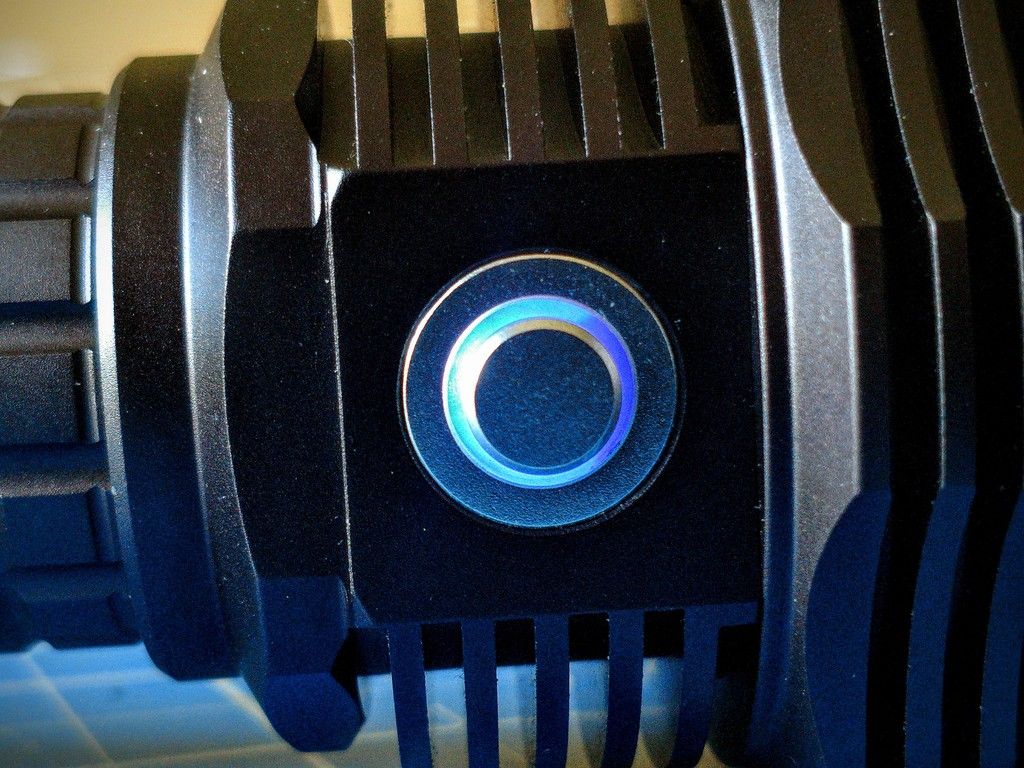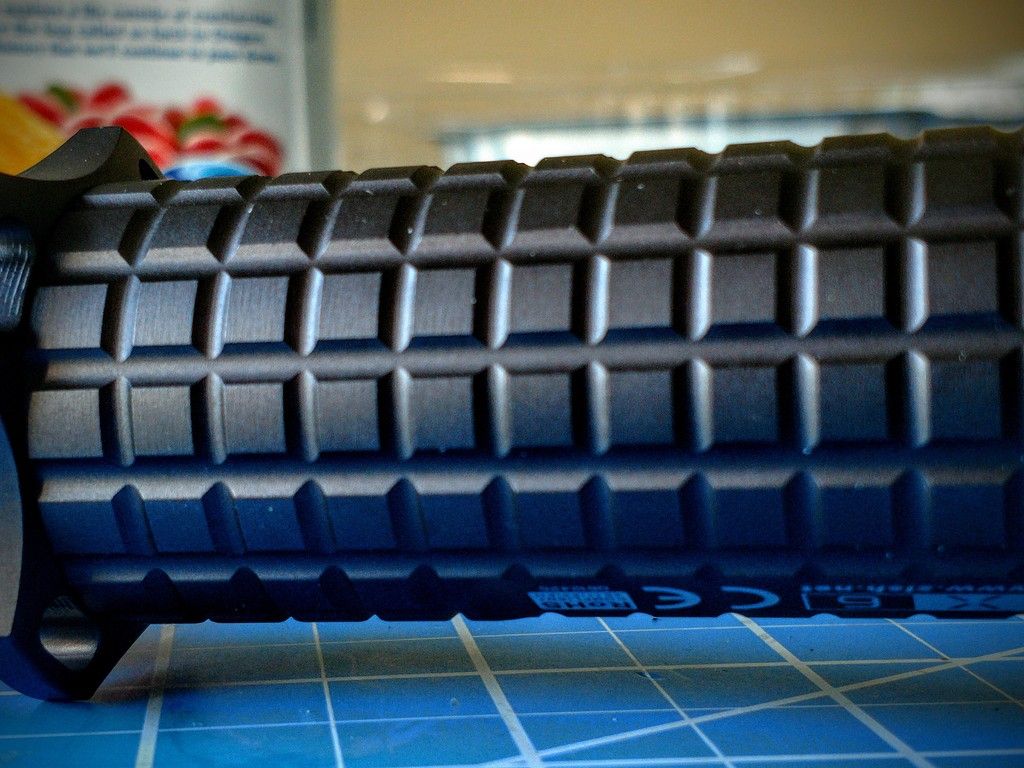 Alot of good stuff going on here! Firstly this light is an absolute tank. Super heavy and just feels great in the hand. The tailcap threads are annodized for a physical lockout. Everything came o-ring sealed and lubed like it should be. Head-end of the tube was not annodized and hard a large red o-ring.
Nice stout springs on both side of the tube. The side switch is metallic and I don't believe it is an e-switch. It acts very much like a reverse clicky. I'm not a switch expert, but it pushes and releases like a normal tail switch. I also tested and found no parasitic drain. This leads me to believe it's not an e-switch. Of course I will change this if I'm wrong. The switch is metallic and has an audible click when you press it. It lights up both blue and red. the head is a big block of aluminum with lots of cooling fins. Very front heavy light. The bezel is stainless steel and was easily removed by hand with no tools. The glass is not AR. The reflector is OP and screws into the head of the light. Of course I tried prying it out for a while before I tried turning it. It threads in nice and smoothly and no tools are required. The LED is held in place with 2 screws. There was ample thermal compound on the LED and was oozing out of the sides.
All-in-All. This thing is big, heavy, and well built. All the threads are nice and smooth, and everything looked great upon disassembly. the driver seems to be glued in. I couldn't work it loose with tweezers. My only complaints are the lack of AR glass and that the switch is not the most accurate on earth. Trying to half-press that side switch resulted in a few accidental shut offs.
User Interface:
The light utilizes a reverse clicky side switch. Simple press in to turn the light on, and half-clicks to switch modes. It starts on turbo and works its way down through the modes. It does have mode memory. Double click results in strobe.
Although it is not in the instructions… you can switch modes by going into moonlight, waiting 120 seconds (2 min) and when the light blinks turn it off. This will reverse the modes and it will go from moonlight to high. The light does have memory mode as well.
This is as simple as it gets.
Accessories: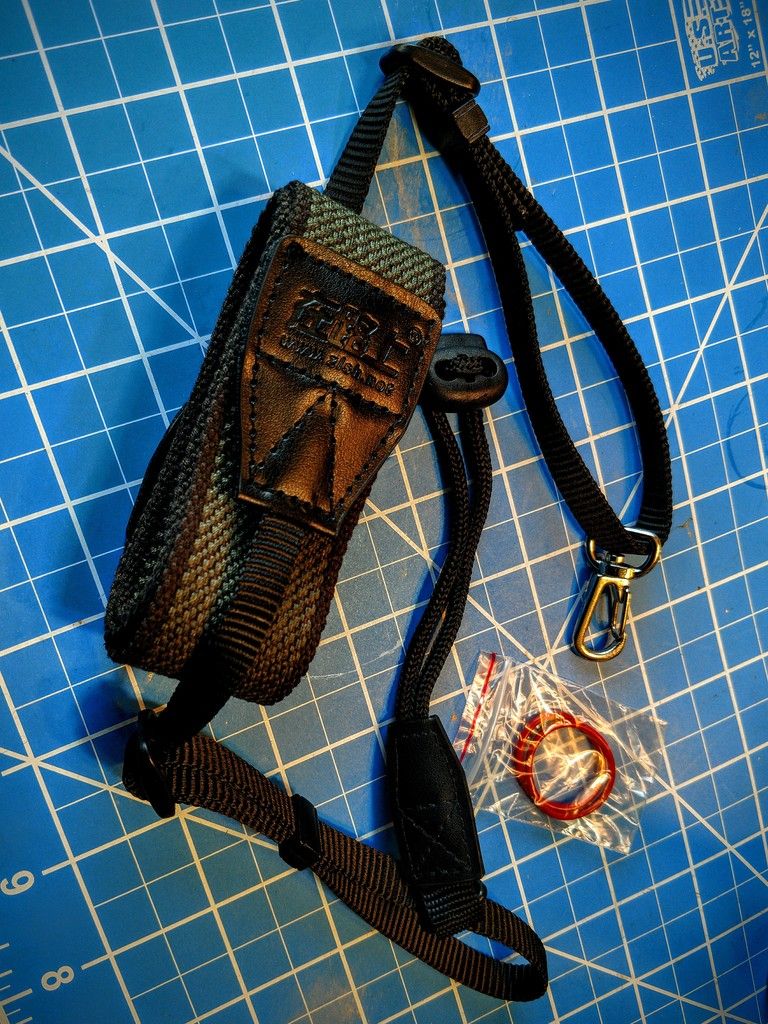 Nothing to see here folks! move along. Just a simple shoulder strap and a few spare o-rings. The shoulder strap is nice…. not as nice as the Thorfire S70. it's a little short as far as I'm concerned. If I had on a winter jacket and backpack I would have trouble getting the strap over my shoulder.
My youtube Review:
Performance: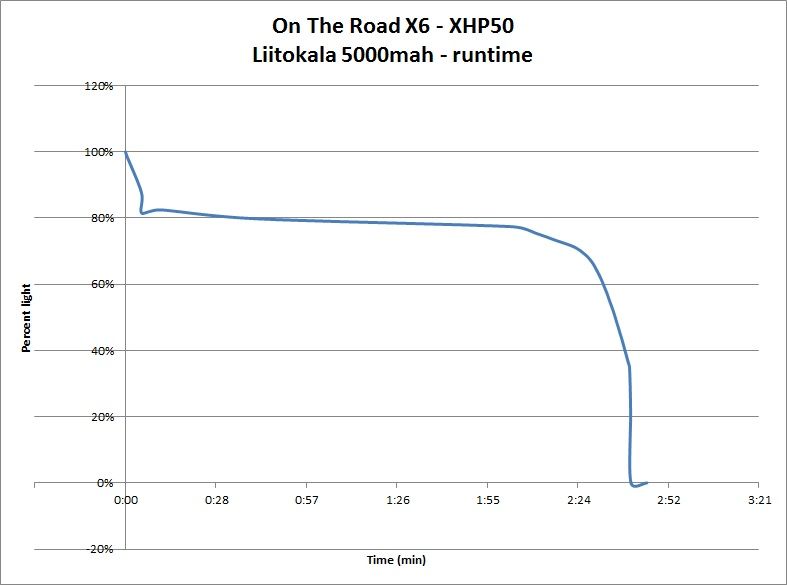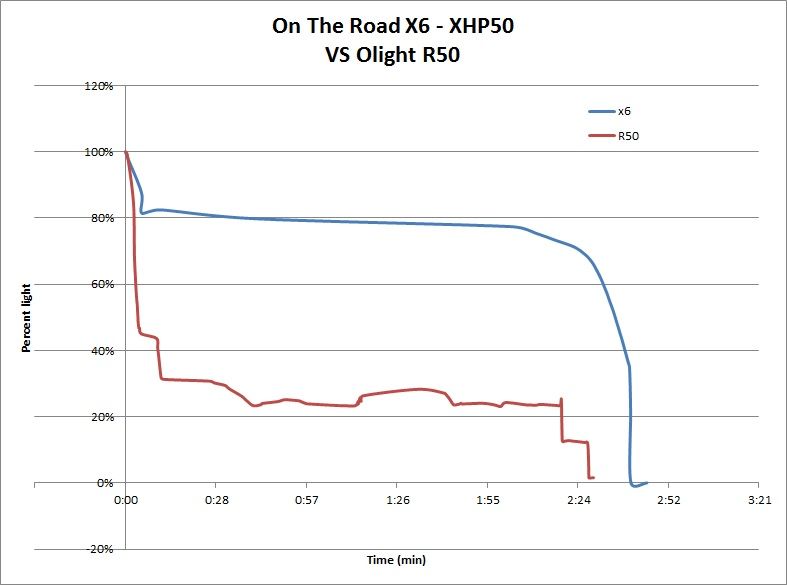 Tailcap Amp readings:
.01a / .15a / .83a / 2.65a
Note - due to a lack of xhp50 lights I did not do a ceiling bounce. I'm just not calibrated for it. However the tailcap reading I got from the light is consistent with 2000+ lumens
The light does have LVP. It appears to shut off at 6.0v. I ran this light a few times and both times the batteries were around 3v each. I'm seeing no evidence of PWM. I'm not sensitive to it, but I'm not seeing any on camera either.
So you can see from the chart this thing really puts out alot of light for a long time. Performance wise it blows the R50 out of the water. Granted comparing a 1 cell and 2 cell light isn't the most fair thing on earth, but I don't have any other XHP50 lights to compare this to.
The LED in the switch appears to be accurate as well. It goes from blue to red when you have about 10 minutes of runtime left. Unlike the switches in Thrunites that seem to turn red about 10 minutes into the runtime.
Beam Shots: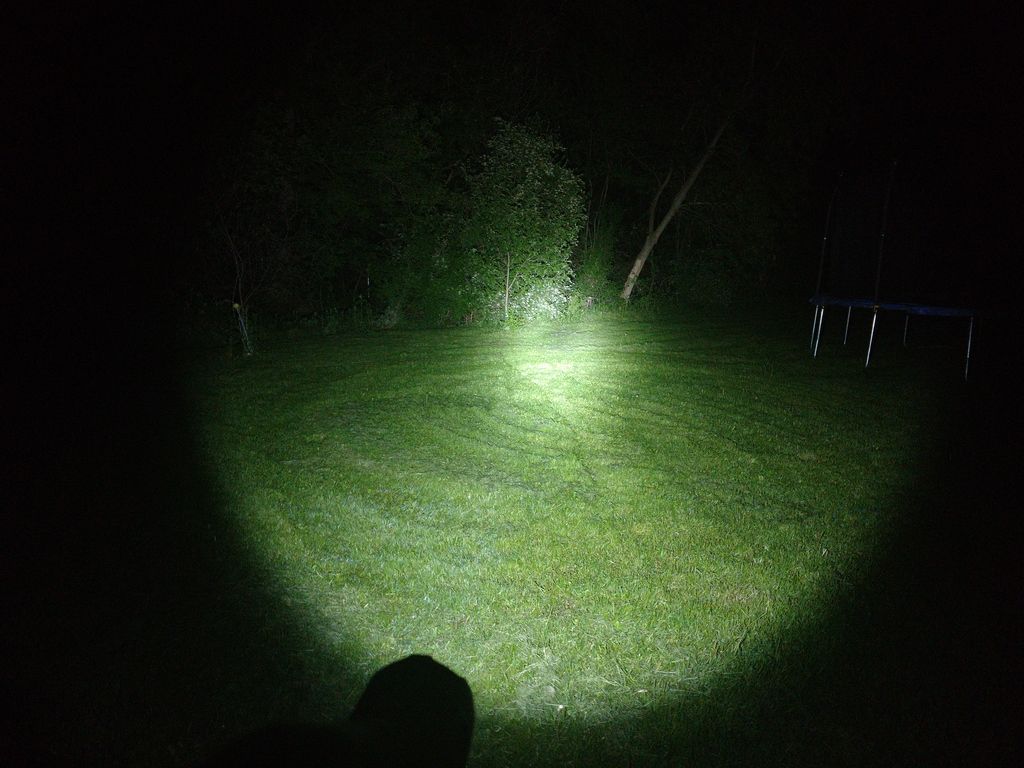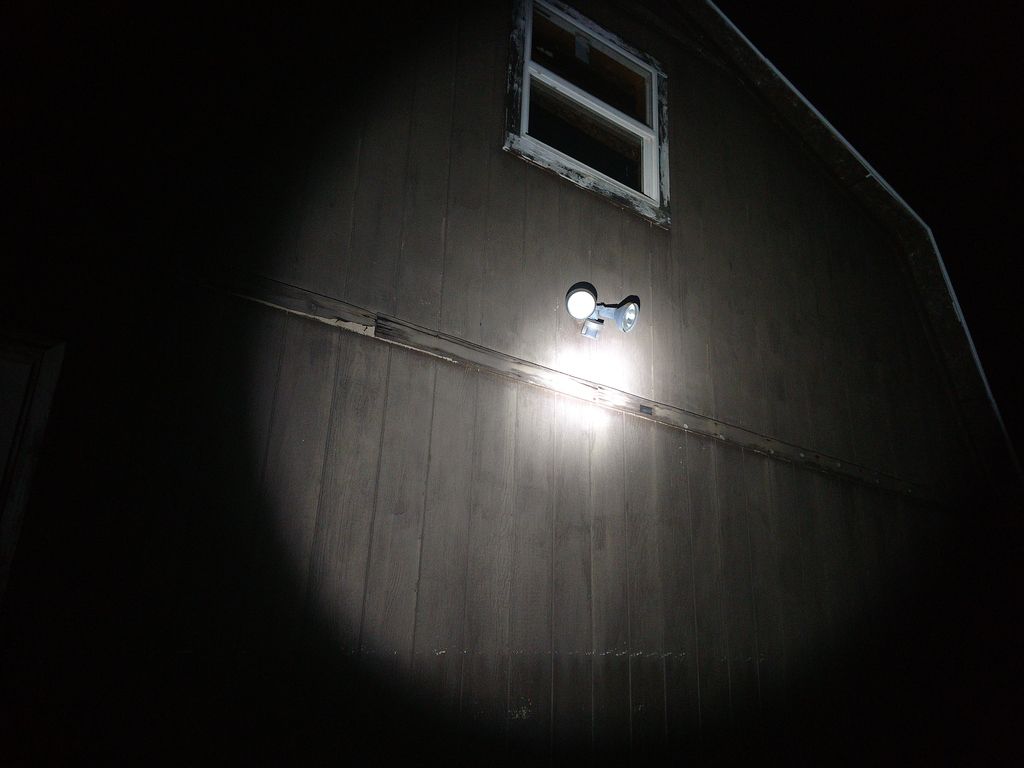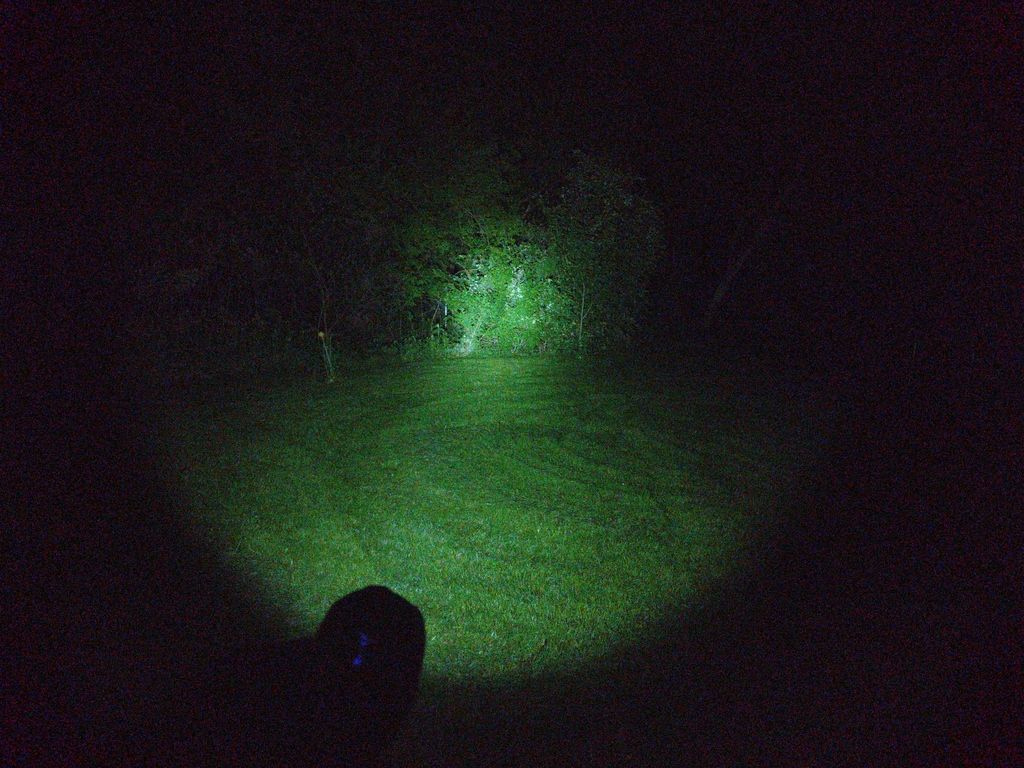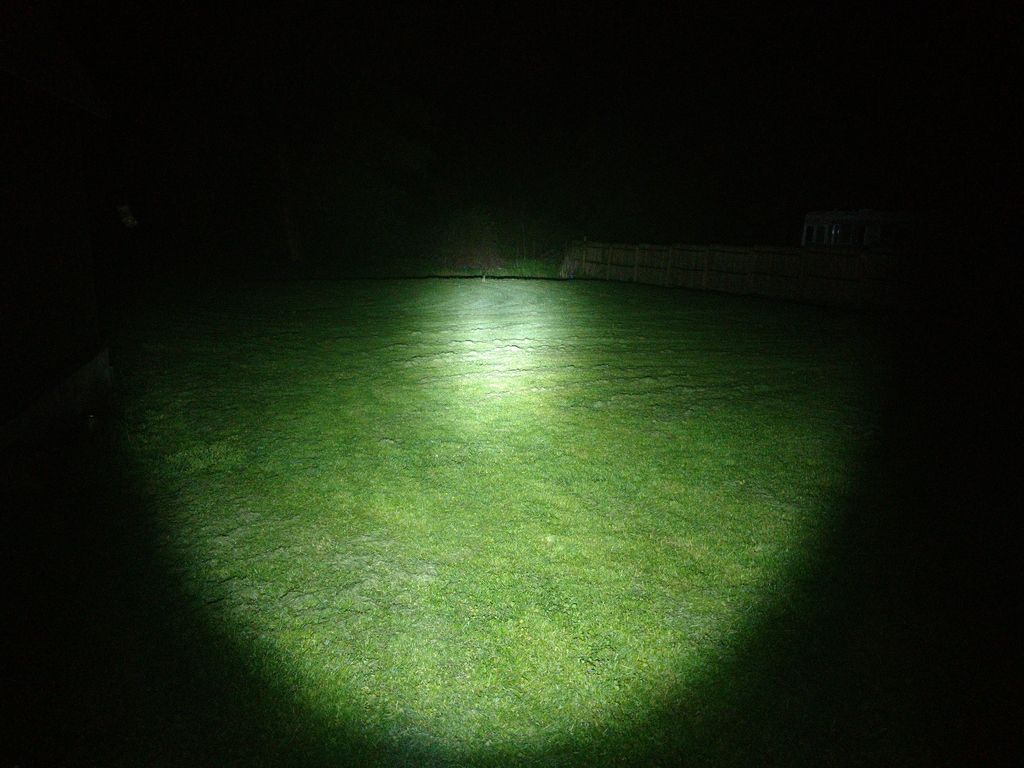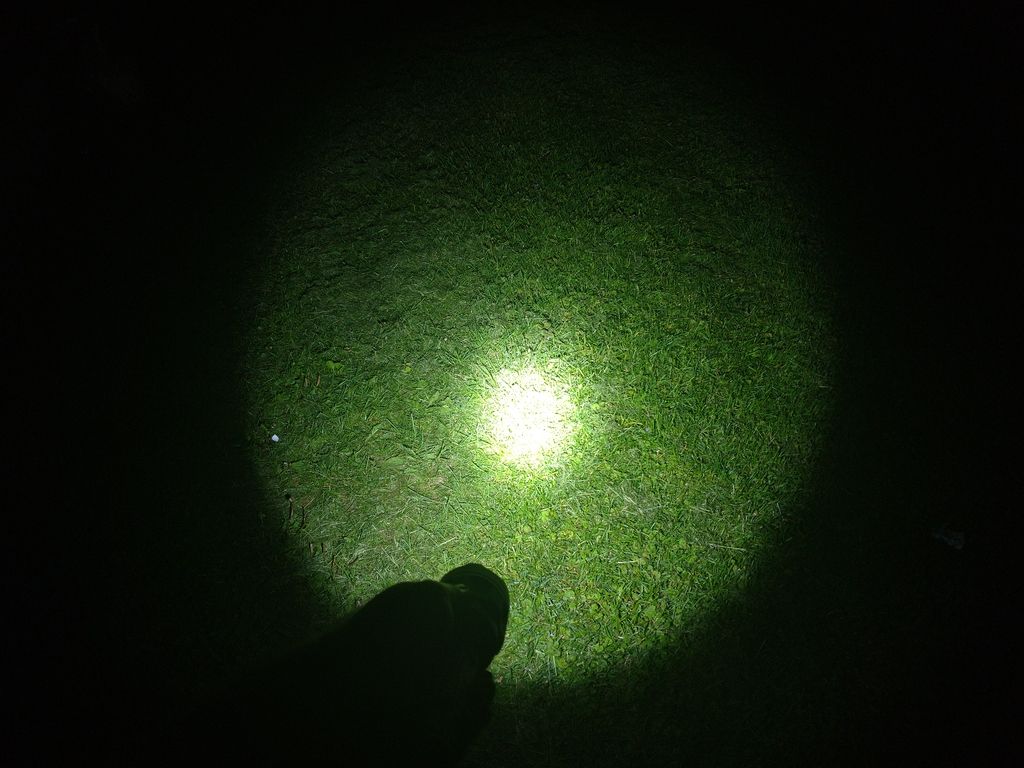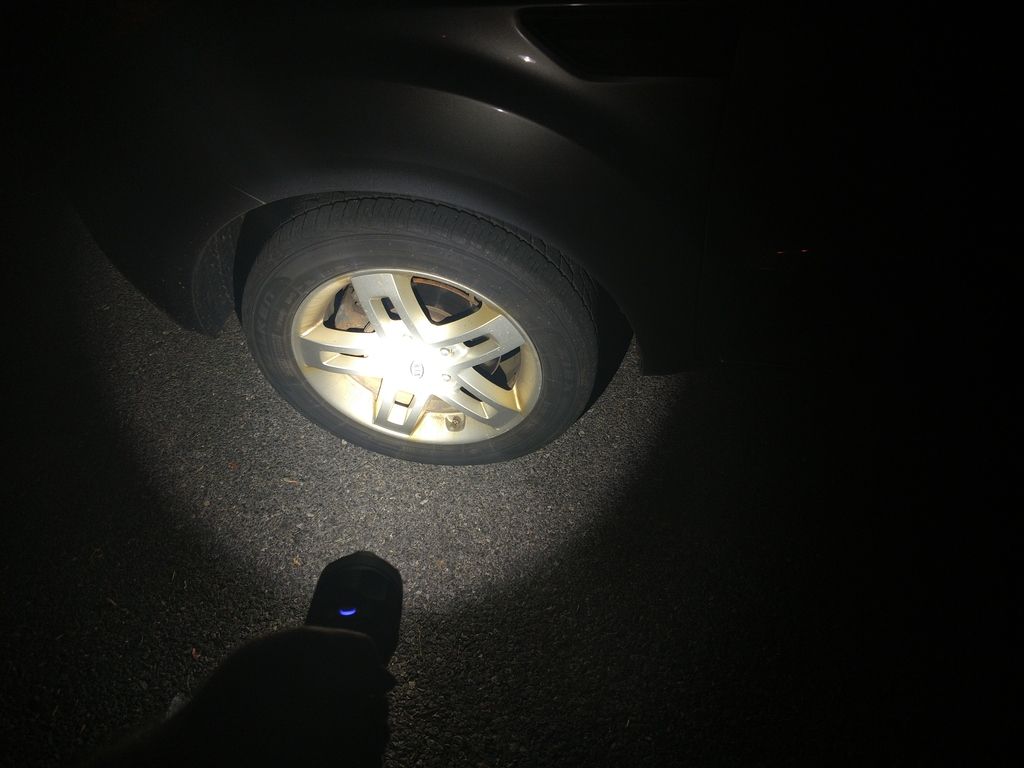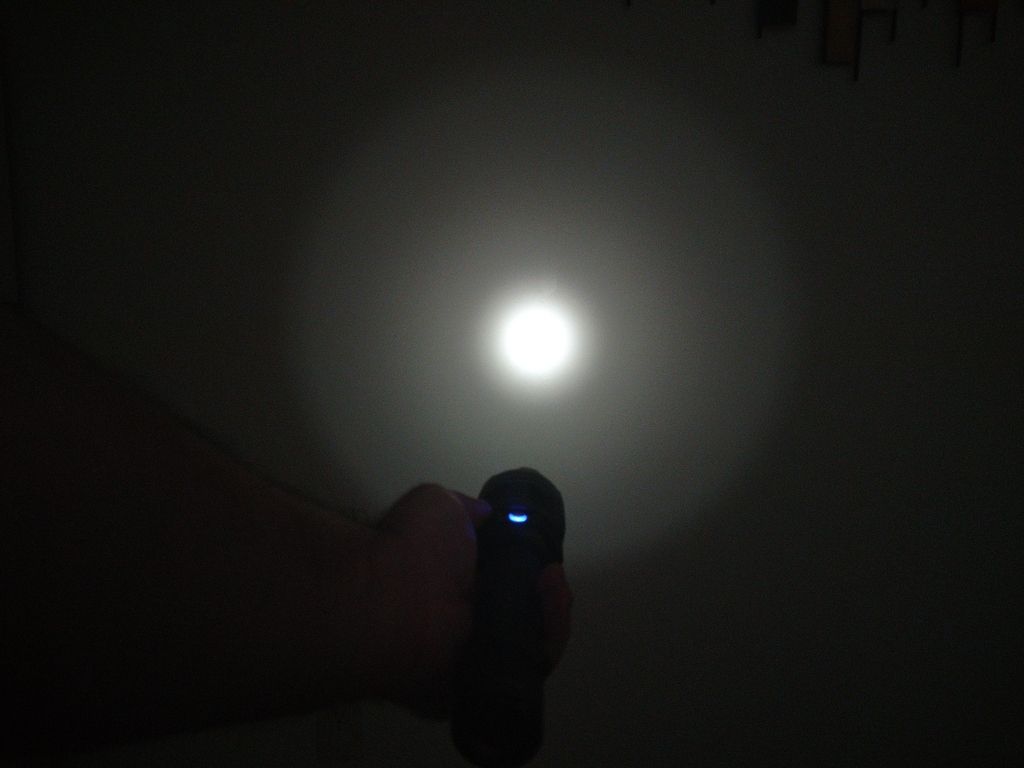 What a nice pleasant beam! the tint is pleasant cool white with no hints of blue or green. If you are white wall hunting your going to have a slight cross at really close range, back up a few feet and it's gone. The light is a tiny bit dimmer at the center of the hotspot, but once again you're only going to notice on a white wall. I wouldn't doubt the claims that this light throws 200 meters. At 50 yards it looks like daylight still.
Moonlight mode is very nice! 2 lumens is about perfect for me. Definitely enough light to get around a dark house.
The beam is a nice mix of flood and throw. It really lights up a wide area with the spill, but has a fairly organized hotspot that really gets out there.
Conclusion:
I'm a huge sucker for XHP35,50,70 lights. Should I even go on? Performance shocked me. This light puts out 80% of that 2000+ lumens for 2 full hours. Seriously impressive. This thing is built well and can handle the heat of that big old XHP50. The heatsink screwing into the head creates alot of extra mass for that heat to travel into. This light has some serious potential to be a great light. I think with a little spring bypass and an AR lens you could squeeze out a few extra lumens out of this thing… not that you need to. This thing is just built well with a good attention to detail and performs well. My only complaints are the lack of an AR lens, and that the side switch isn't the best. I did have a few accidental shut offs with this light. I would prefer to see a tail switch if they are not going to take advantage of an e-switch.
This light appears to retail for around $90, however Gearbest did have a flash sale on this for $52 recently. At $52 this thing is an absolute bargain. At $90 it's still a bargain, but the Thorfire S70 is going to give this some steep competition.
In the end, I really like this light. I enjoyed testing it, I enjoyed taking it apart, I enjoyed bringing this up to the Adirondacks and stretching it's legs a bit (sorry no pictures). I'm seeing really good quality and price for the money.