Hi folks,
I wanted to share my setup for LED reflow and star lapping for optimal heat transfer, in the hopes of inspiring more of the membership to attempt these procedures.
First, the reflow station. It consists of a ~3mm thick piece of aluminum, a small butane torch, and larger piece of 3.5-inch aluminum barstock: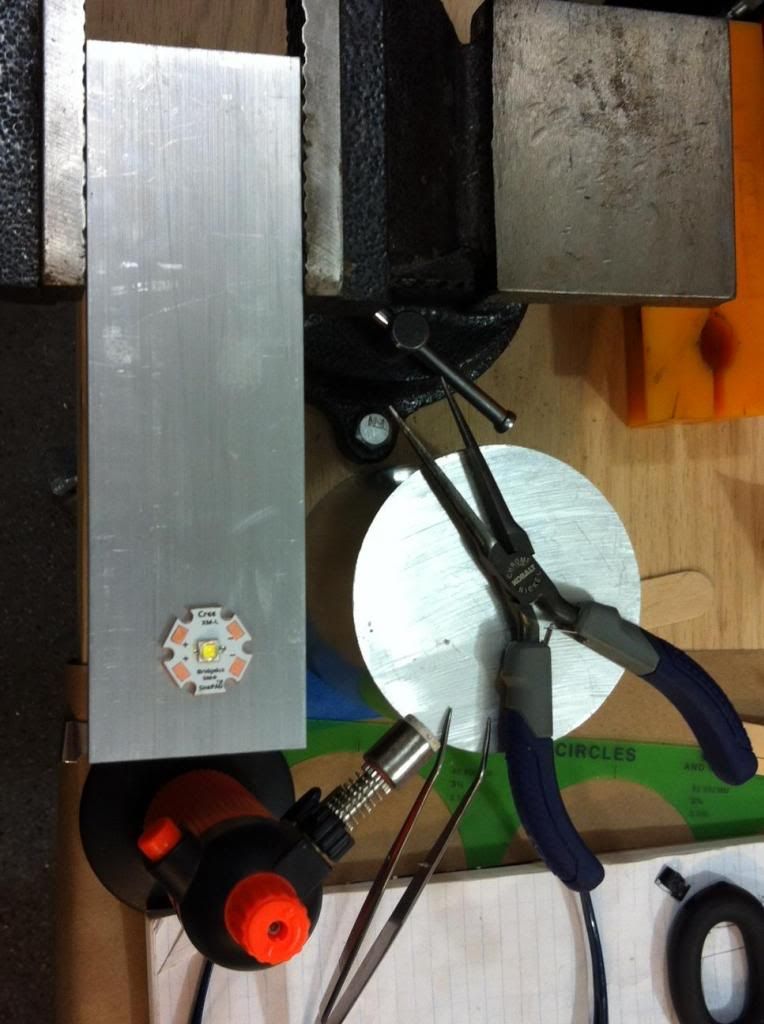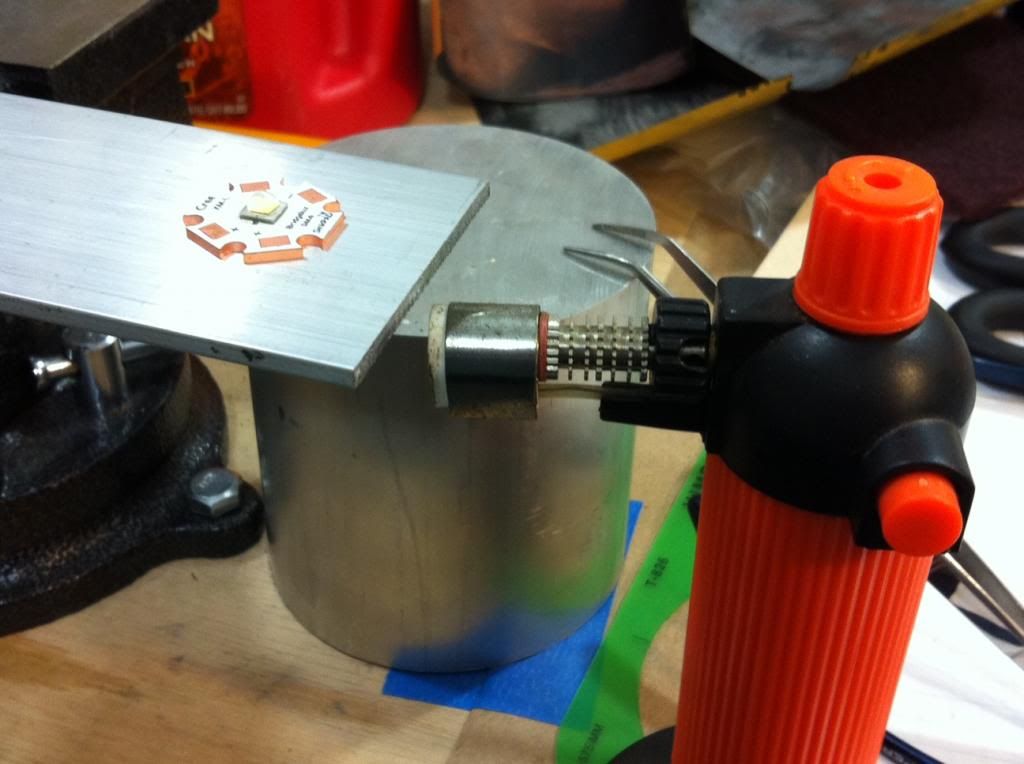 I use the torch to heat the flat aluminum piece from below, until the solder paste melts onto the star. After placing the LED onto the 'wet' solder, a bit more heat from below makes the LED move right into place on the star.
The MPCB then gets placed onto the large chuck of aluminum, which wicks away the heat rather quickly.
The lapping setup consists of a piece of copper rod, about 22mm in diameter. A 7mm recess has been drilled into one end, which allows the LED to be grasped by the corners of the substrate without touching the dome: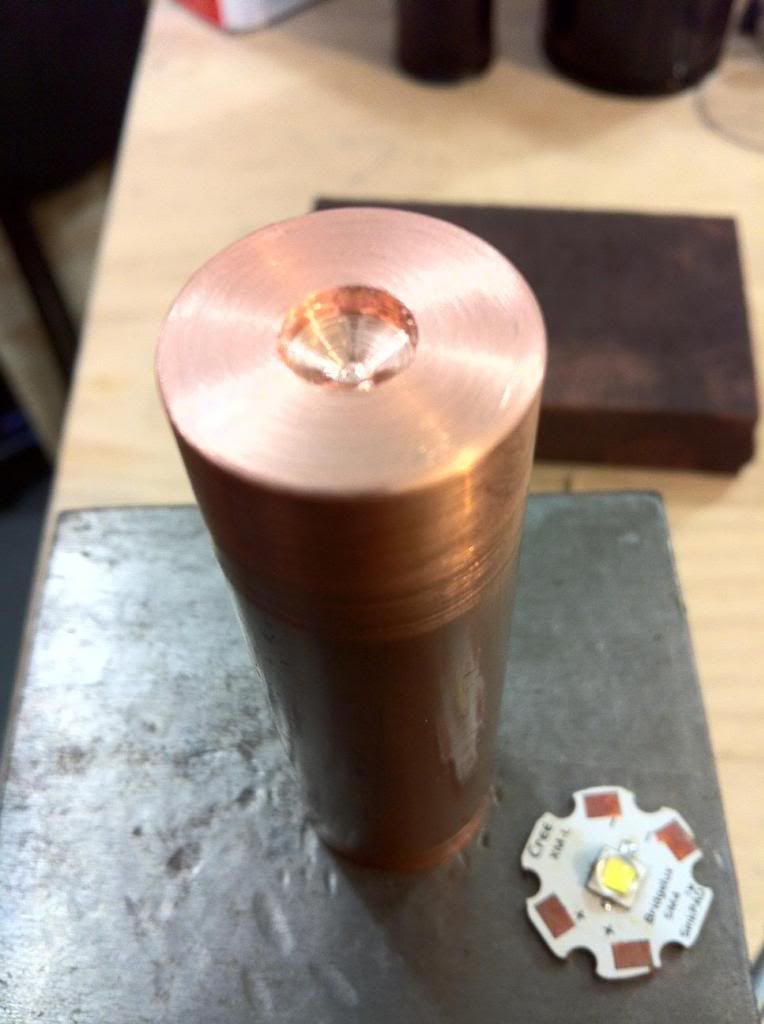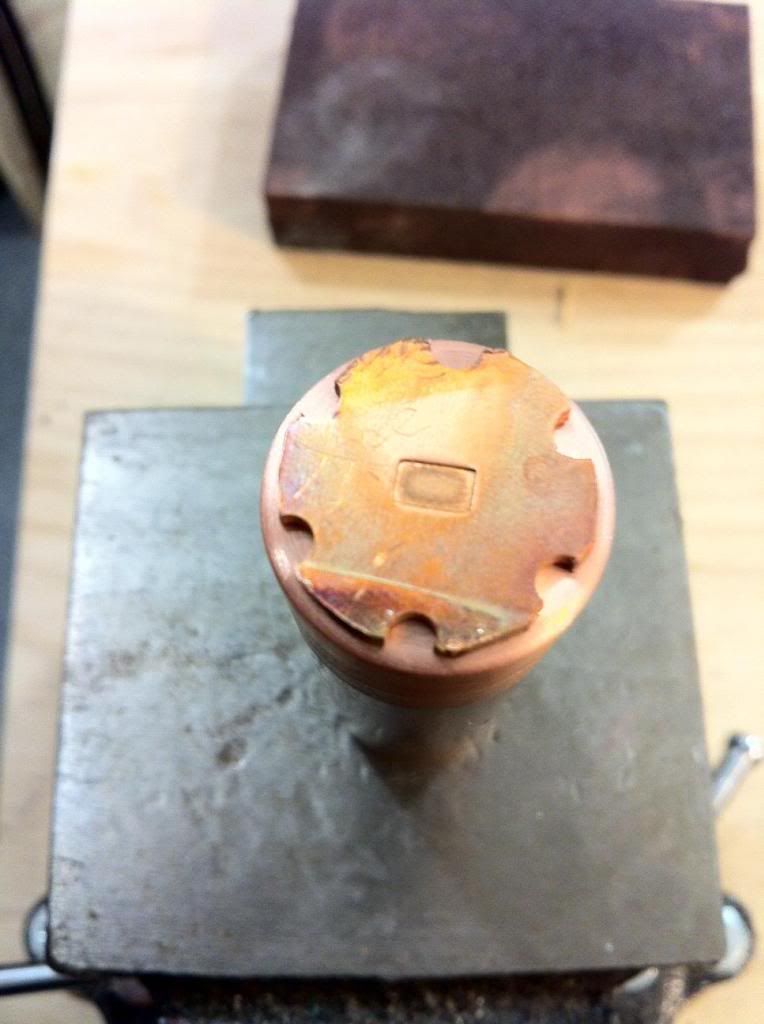 The weight of the copper bar provides just enough even pressure to nicely lap the bottom of the star, using a flat piece of steel as reference surface for the sandpaper: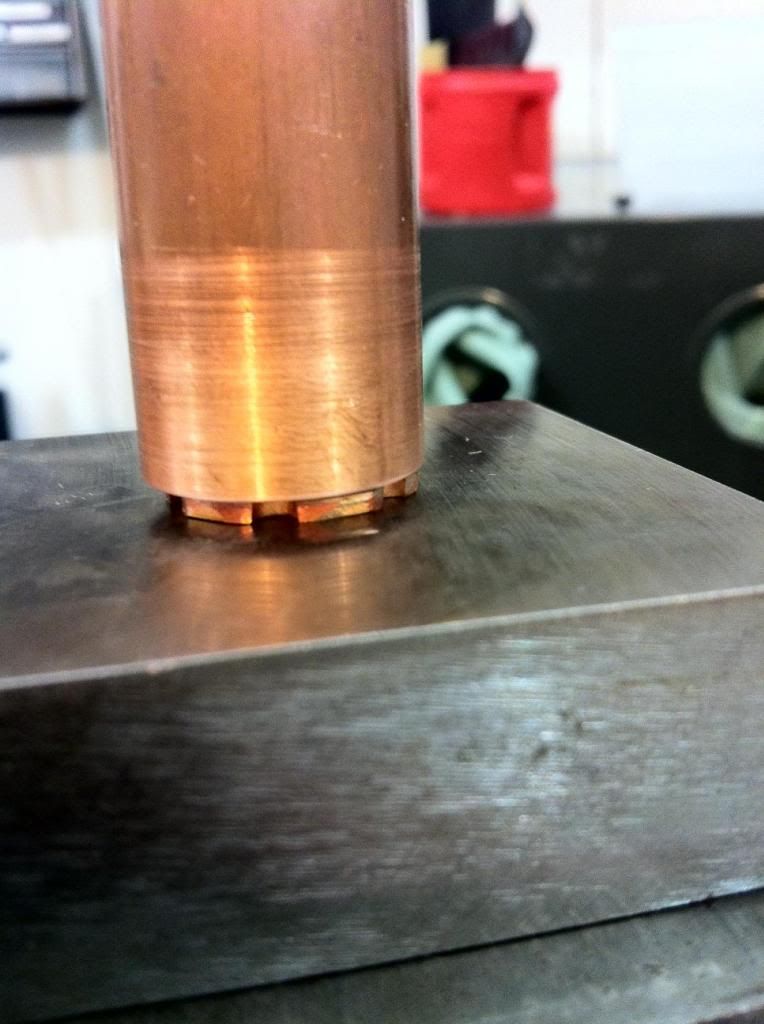 I use an ascending assortment of grits, starting with 400 and culminating with 2000-grit. These are often found sold as a bundle in the automotive paint section of your local parts store. A thin film of WD-40 (or similar) acts as a nice lubricant for the lapping process. Final cleanup of the LED is accomplished using denatured alcohol, or Everclear - the choice is yours.
I hope this helped to demystify the reflow and lapping processes, and that a few more flashaholics will give them a try.