Last night I took some comparison beamshot photos of different optics and thought I'd share them here. These were done with my test setup consisting of an XM-L2 T5 5B1 mounted on a CPU heatsink and driven direct from an 18650 in a cheap 18650 holder with a switch soldered inline:
Without the holder and switch in use I was seeing 4A, but I am guessing with the cheap holder with its thin leads that I am down somewhere between 3.0A to 3.5A. This doesn't really matter though as I only took these shots to compare beam patterns. Photos were taken in my same beamshot location I've been using lately (185 feet to the tree I am aimed at and approx. 275 feet to the house off to the left of the tree with the light on. Camera was set to the same manual settings I've been using with white balance set to "incandescent". Photos look close to what I saw but may be a tad dimmer (low mode of another light not shown here looked a little dimmer than I expected). I took the photos backed up far enough to try and get the full flood of the "mule". Oh, and something seems "off" with the shot of the 10 degree optic. It appears that it's not aimed at the exact same location (it was tough keeping that heatsink in the same location and aimed the same direction as I was putting optics on and off. And I think the light which appears to be coming back toward me from the heatsink is light coming through drilled holes in the heatsink (for mounting screws and wires).
Optics tested were from LED-DNA:
with the exception of a 60 degree one which came from Int'l Outdoor Store (which I believe is the same as the one at LED DNA):
I also took a photo with the LED as a "mule" (bare LED, no optic, no glass, nothing).
Descriptions/Labels above the photo they pertain to.
Test setup, lit up by a mule headlamp (sort of a control shot):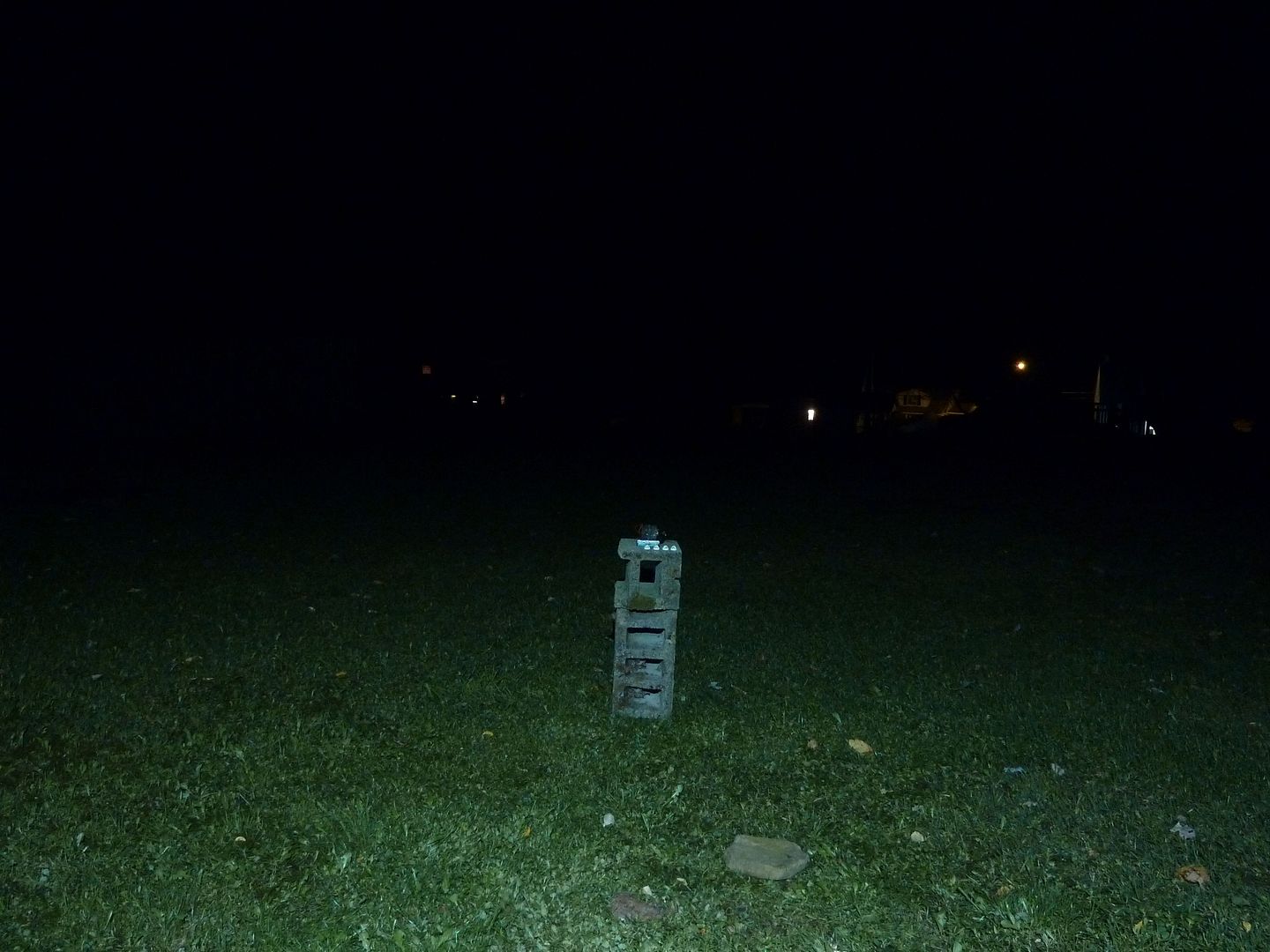 First up a mule: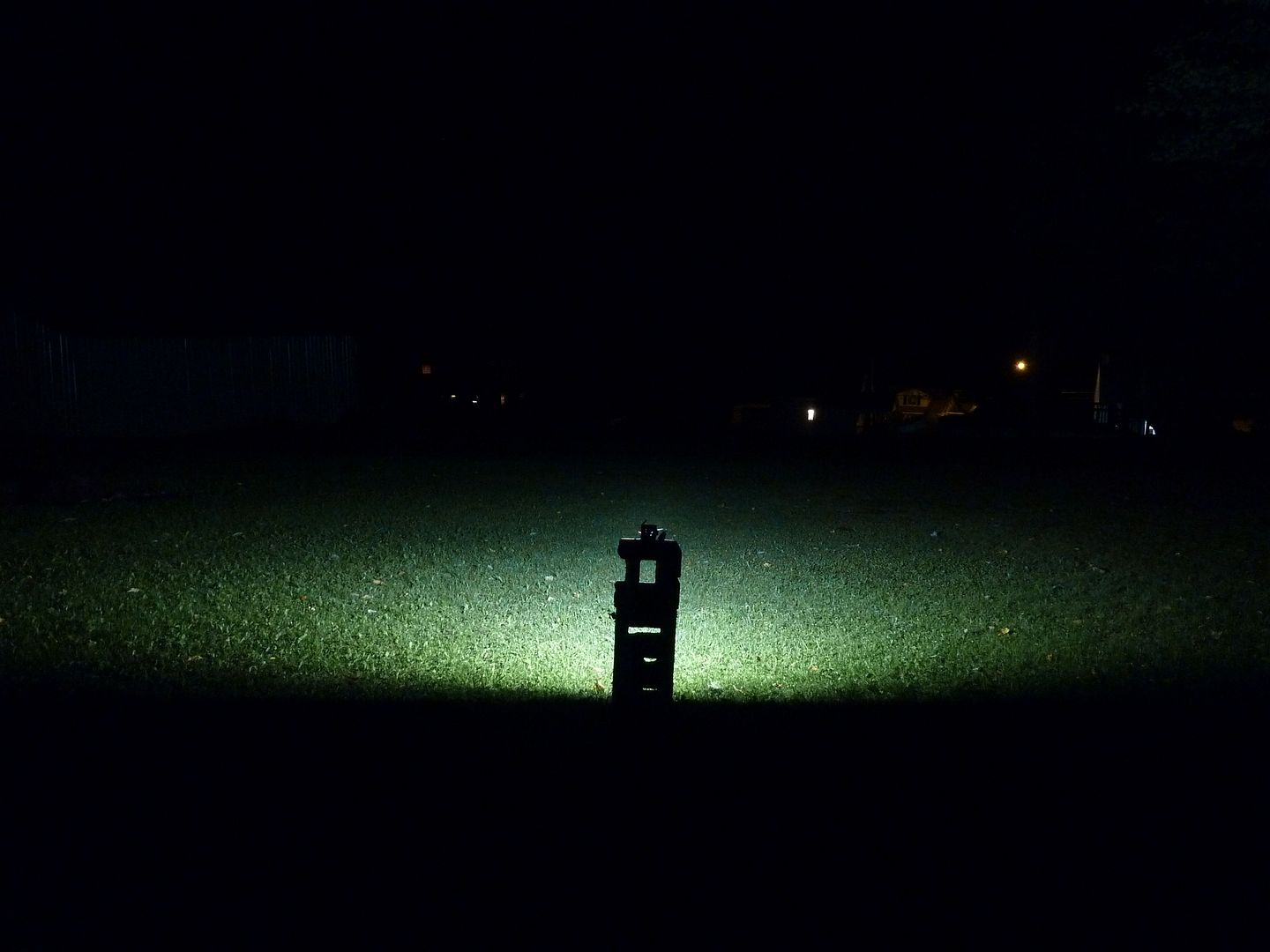 Next the 60 degree optic: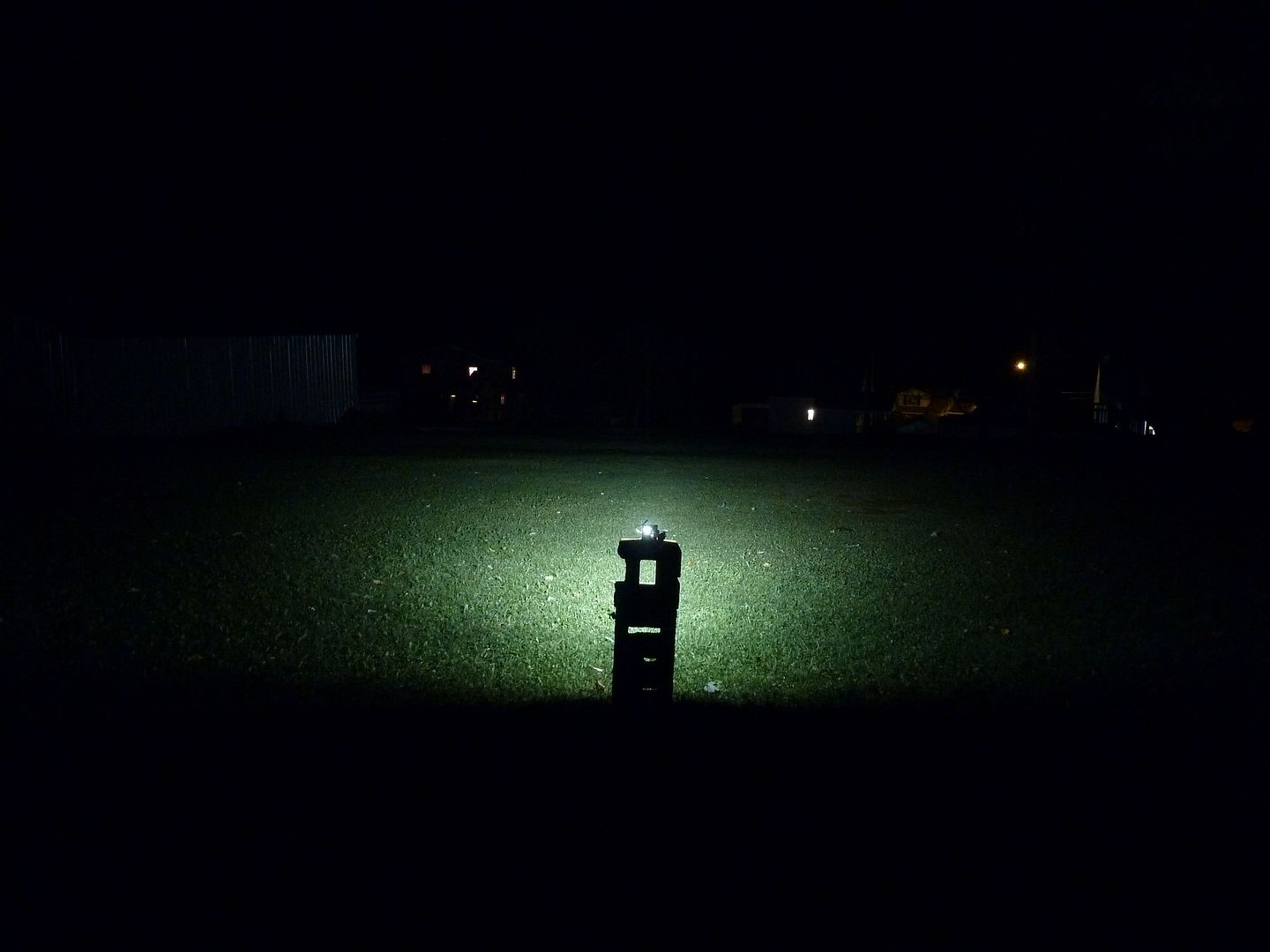 Next the 45 degree optic:
Next the 25 degree optic: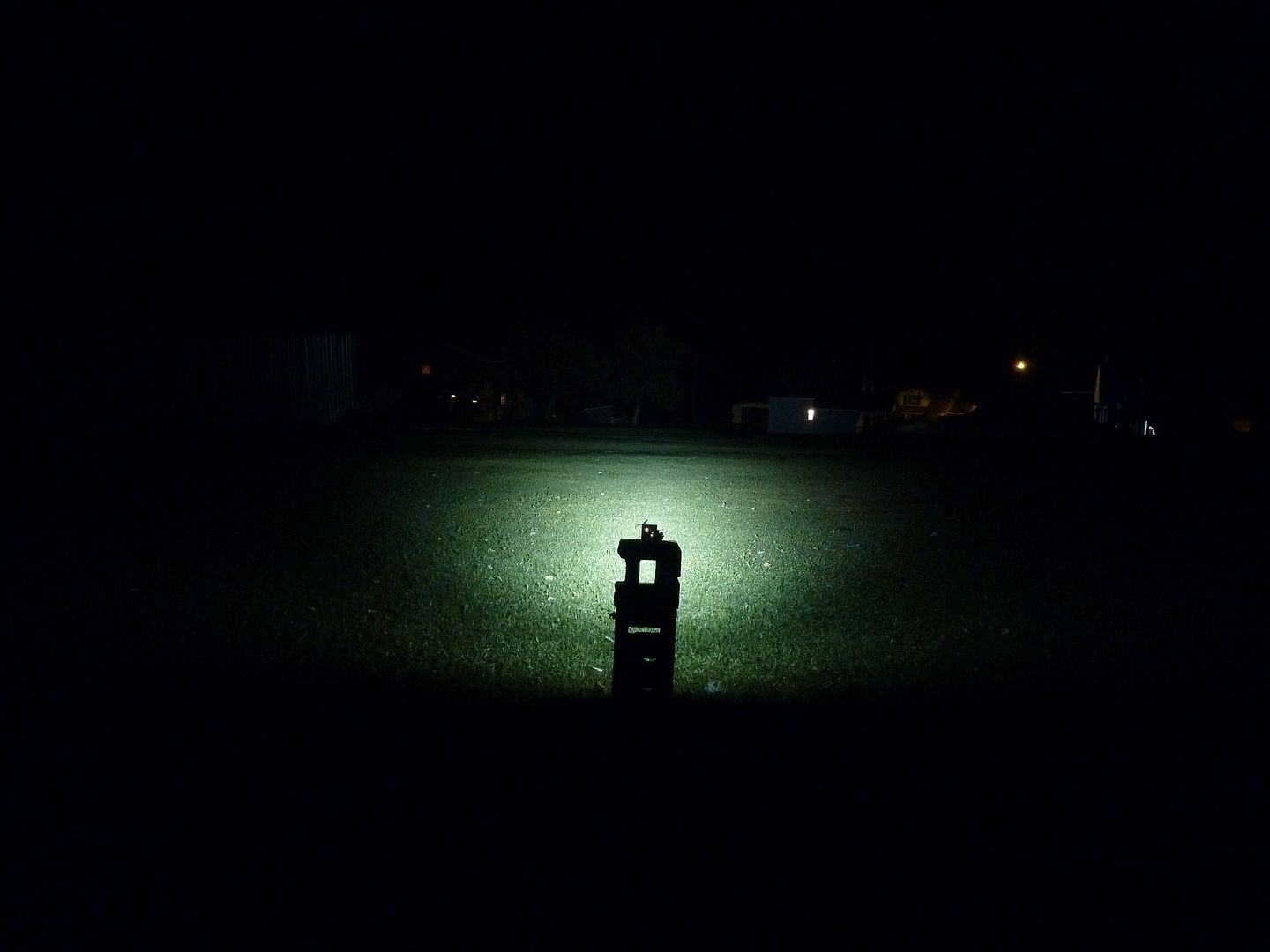 And finally the 10 degree optic: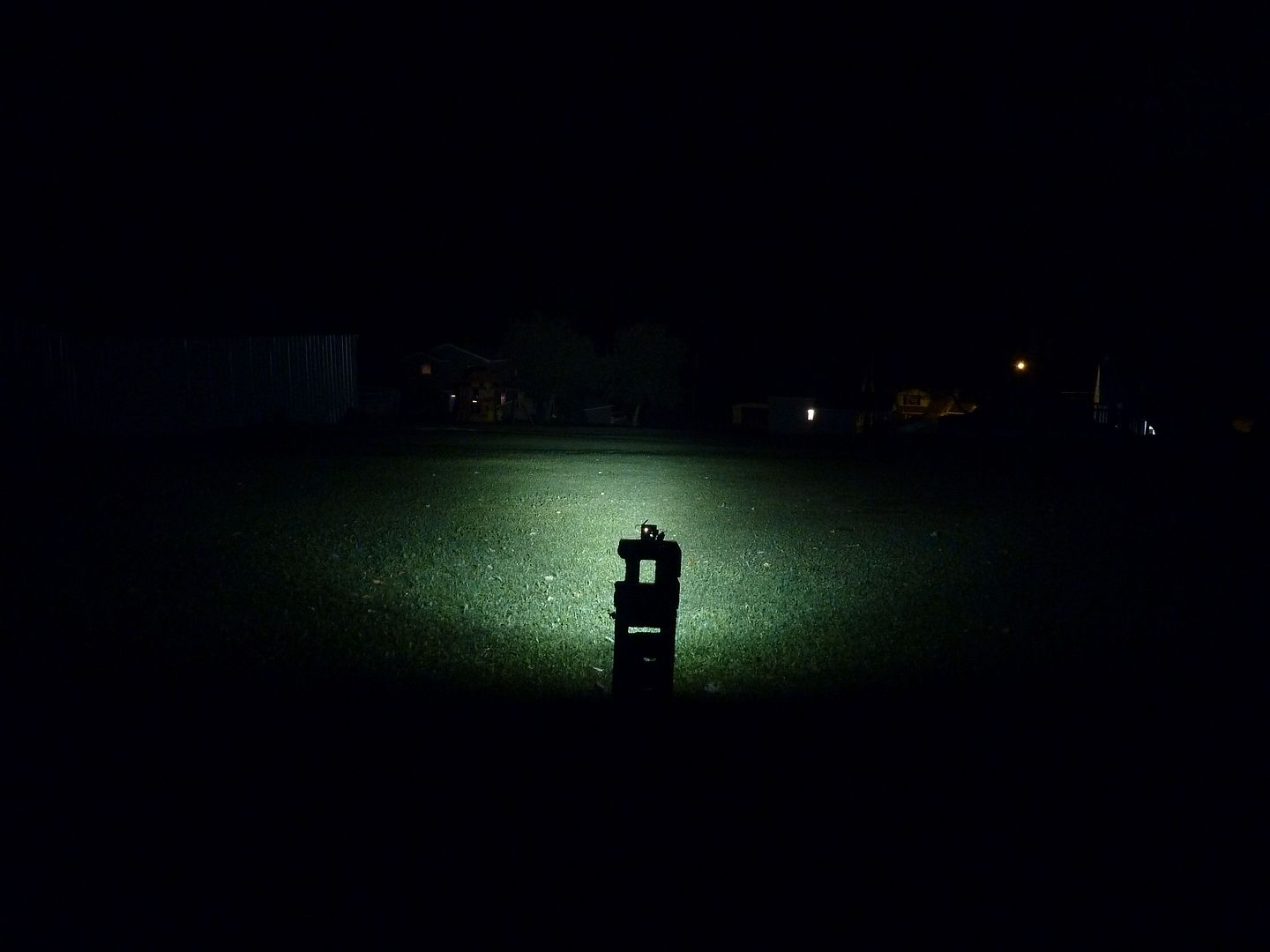 A few mouseovers:
Mouse Out = mule, Mouse Over = 60 degree: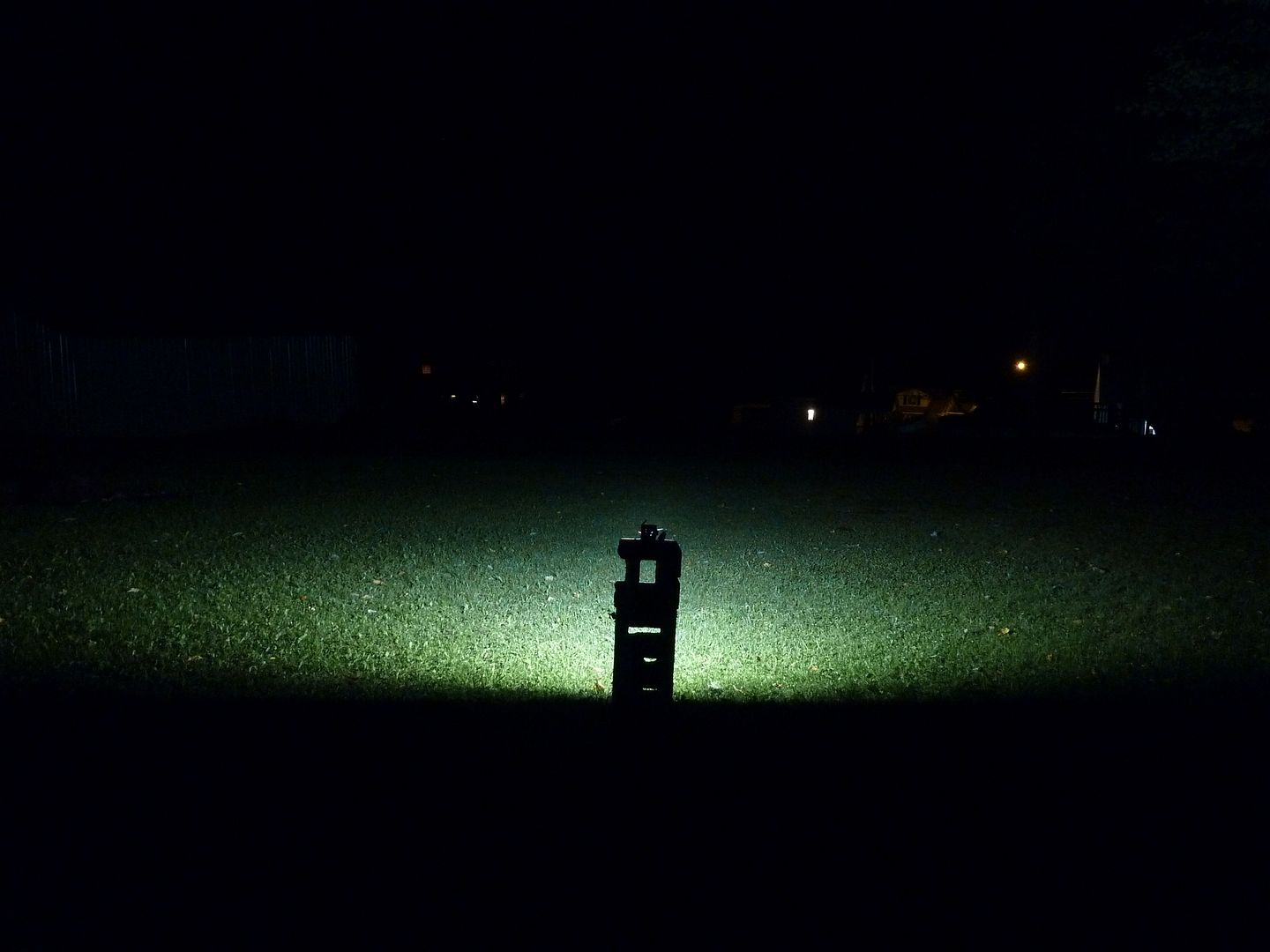 Mouse Out = 60 degree, Mouse Over = 45 degree: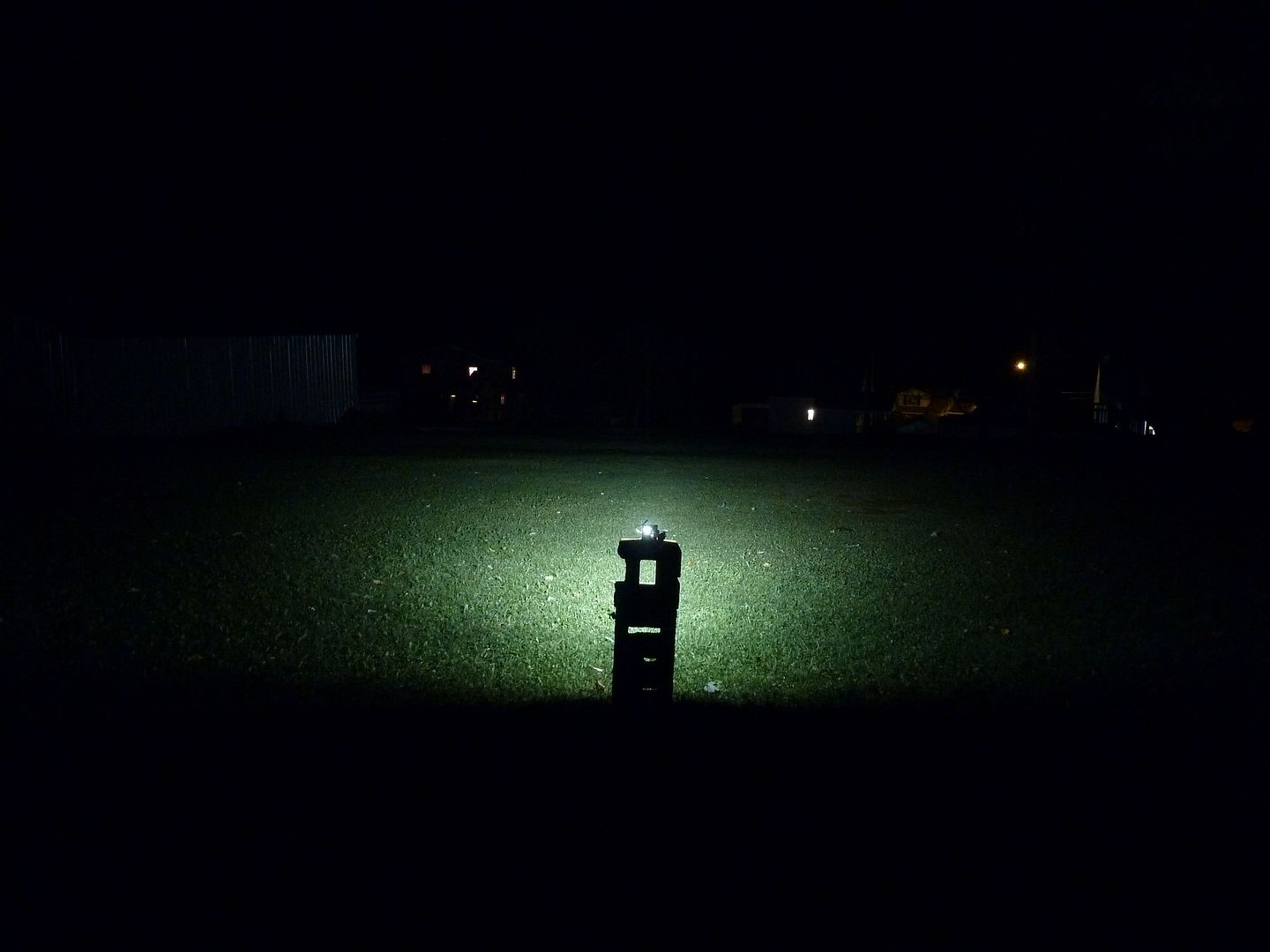 Mouse Out = 45 degree, Mouse Over = 25 degree:
Mouse Out = 25 degree, Mouse Over = 10 degree: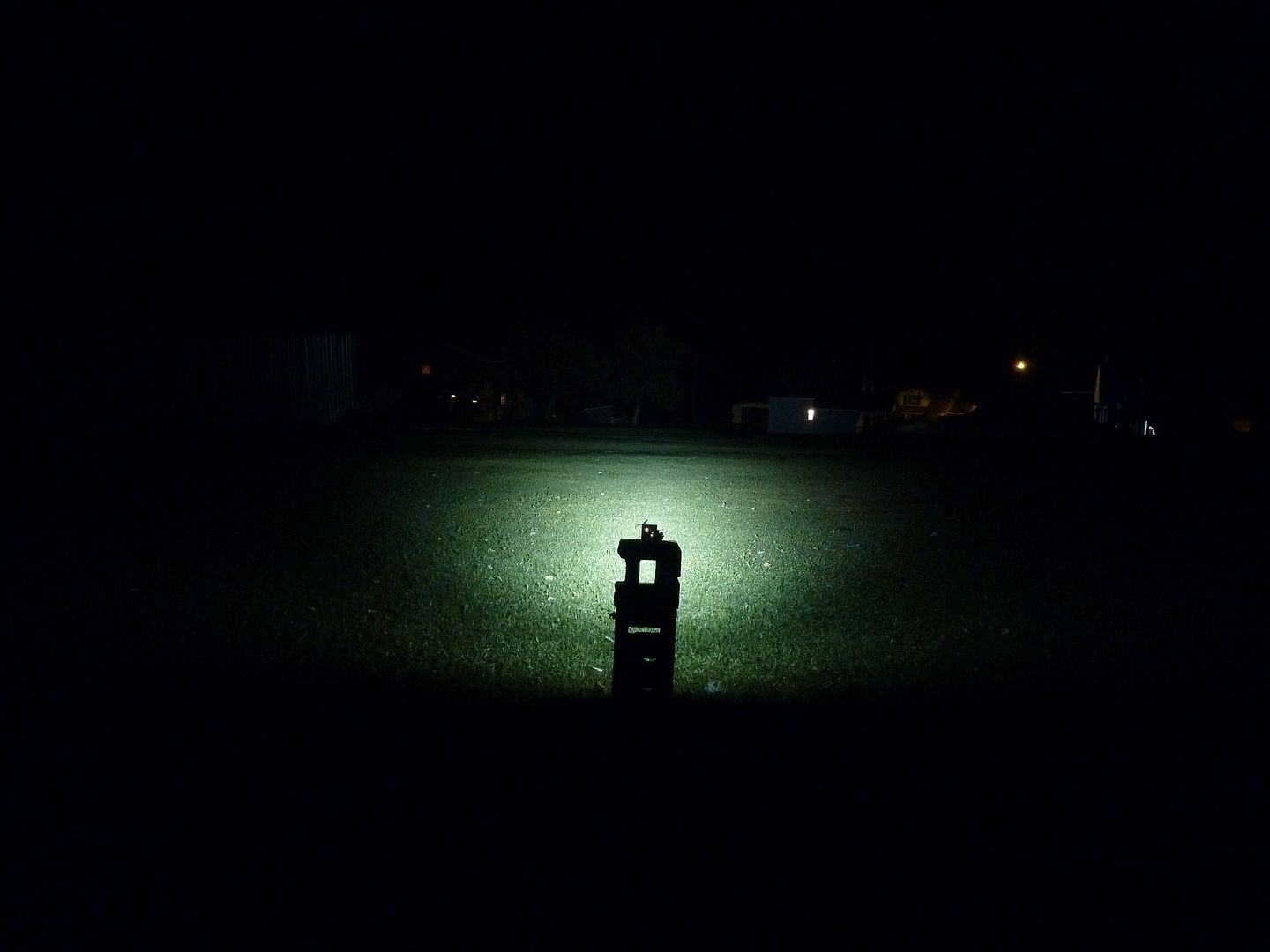 -Garry