Flashlight was provided from Sofirn for free.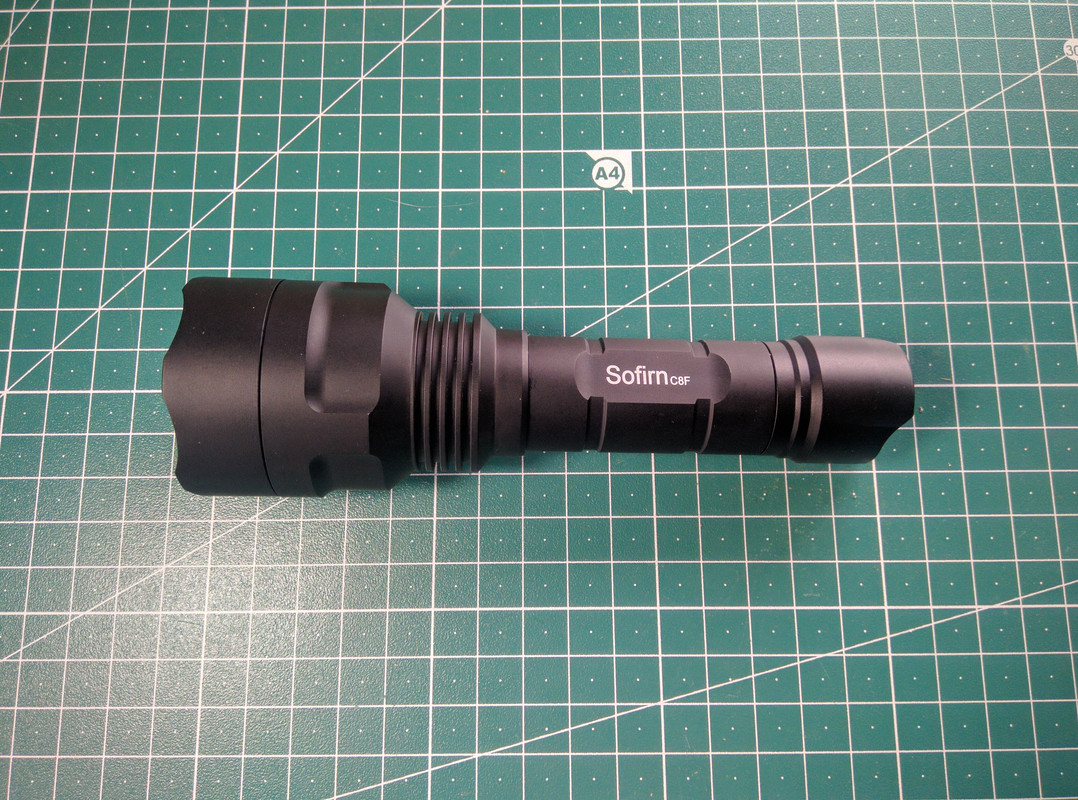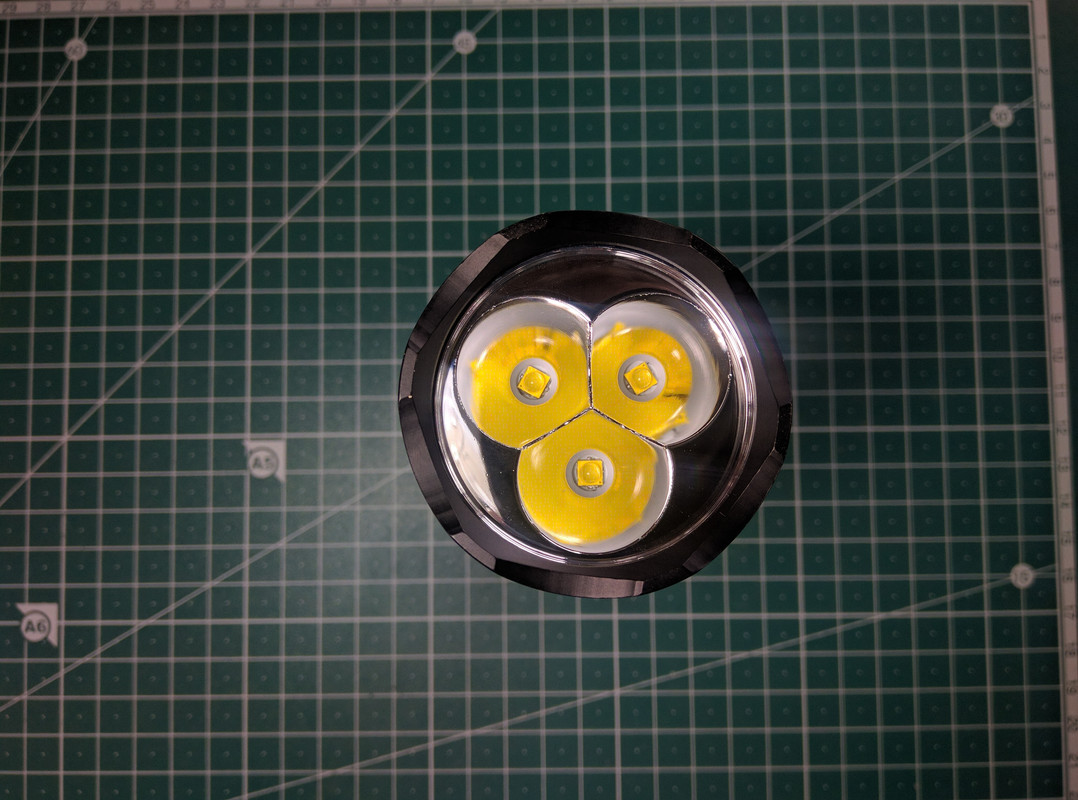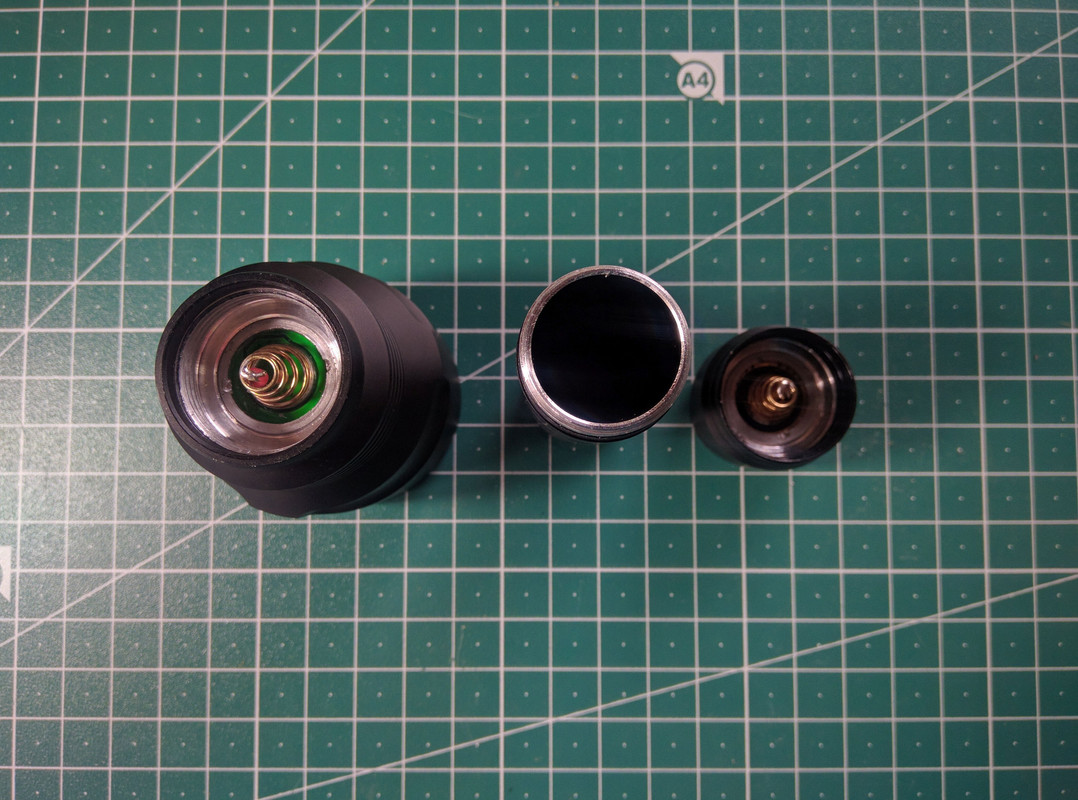 Specifications from manual:
LED: Cree XP-G3, 1955 Lumen, 13600cd, 5350-5700K
Operating voltage: 2.8-4.2V
Power: 20W
Output: 6A
Battery: 1x 18650 Battery
Switch: backward tail clicky
Size: 14.4cm length, 4.46 / 2.45cm diameter, 140g (without battery)
Material: 6063 Aircraft aluminum with Type III anodization
Reflector: smooth
Battery warning: Blinks 2x/sec. And turns off one minute later
Deep discharge protection: yes, at 2.8V
Lens: Hardened glass lance with AR coating
Waterproof: IPX-8 (2 meters for 30 minutes)
5 Mode: High 1955lm 26min; Mid 630lm 1h40min; Low 105lm 9h8min; Moonlight 1lm 800h; Strobe 1300lm 1h26min; SOS 1300lm 1h26min
2 mode groups: moon/low/med/high/SOS; low/med/high; strobe is activated with double tap
Mode Memory: yes
Package:
Sofirn C8F, manual, strap, 2x o-ring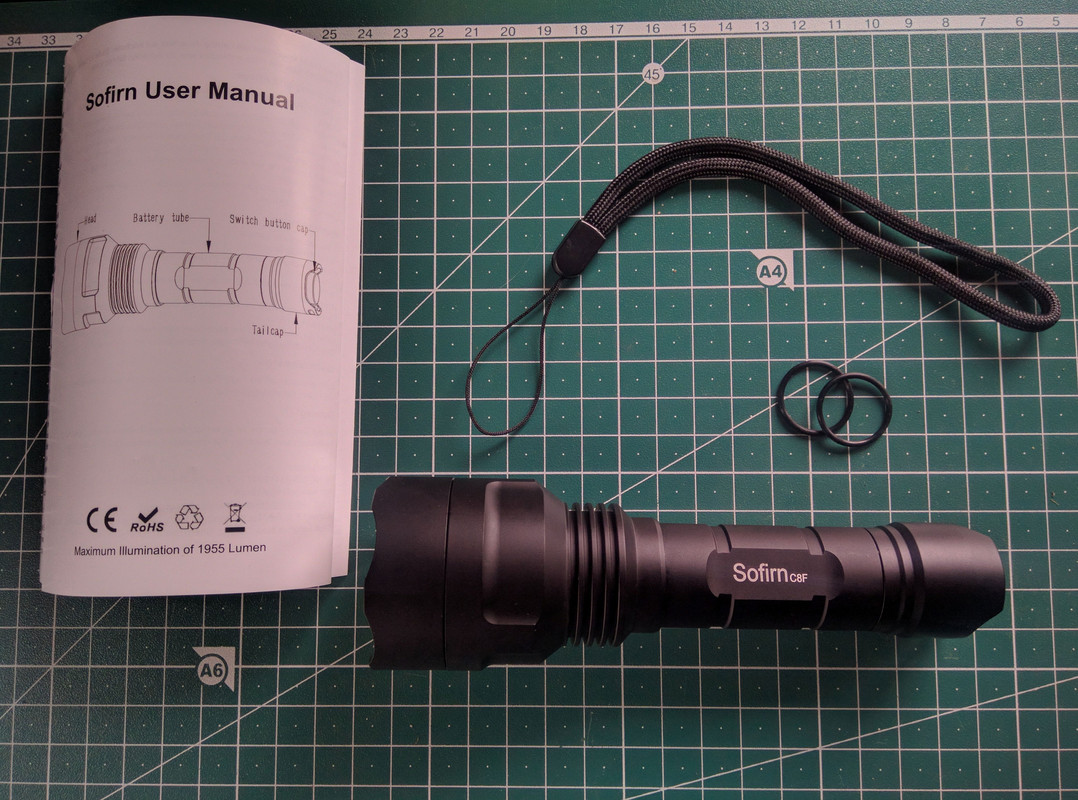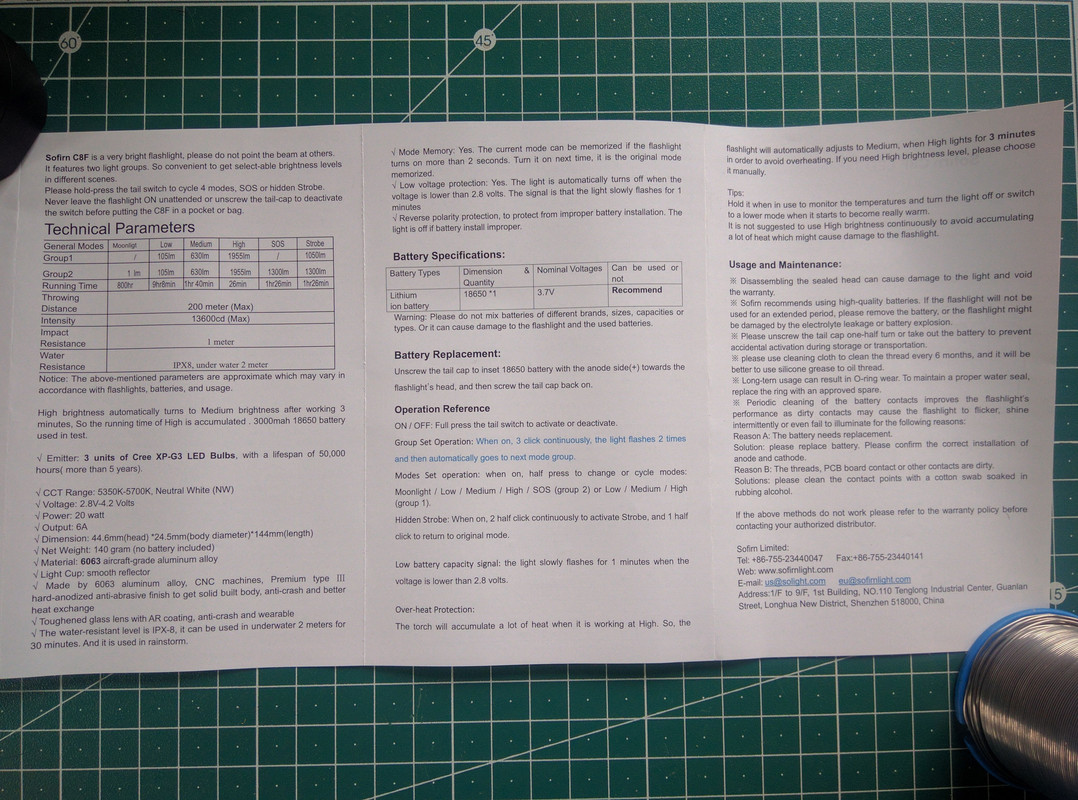 Flashlight has nice feel and looks good quality.
Threads are square and look. They are anodized and came well lubricated.
Tube is not reversible.
Threads are compatible with Convoy C8.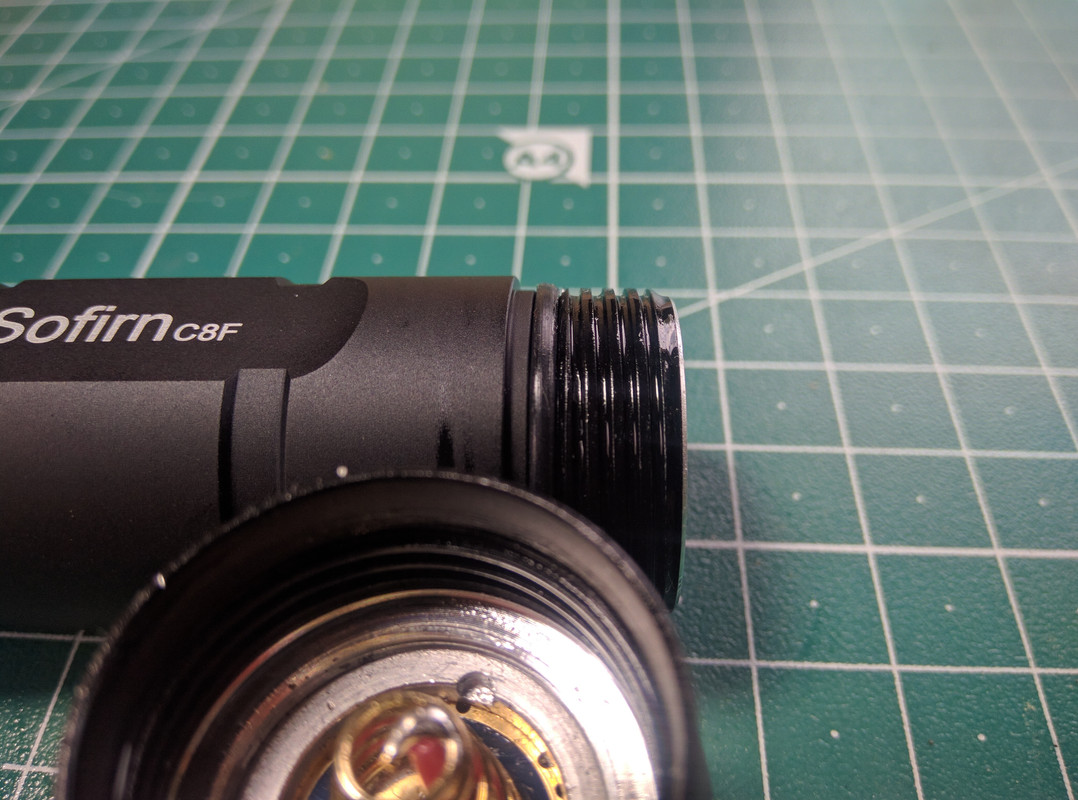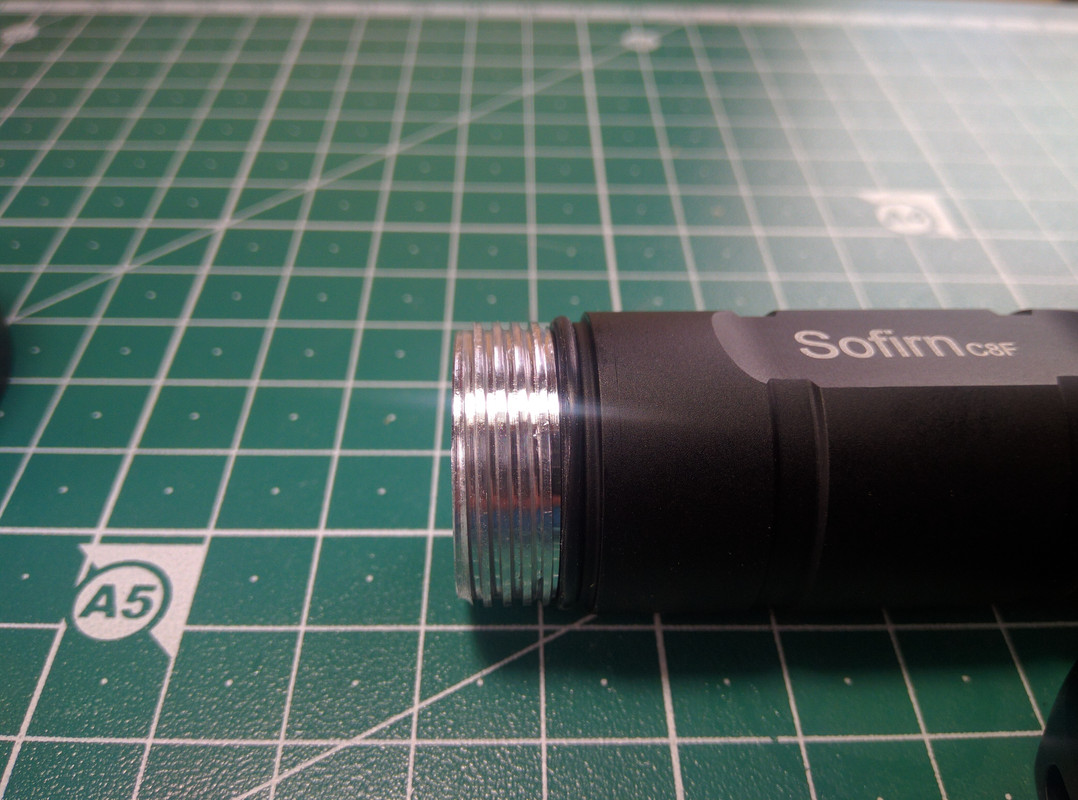 Tail switch is reverse clicky mounted on 17mm board, held in place with retaining ring. It has nice click.
Flashlight can tailstand without problems.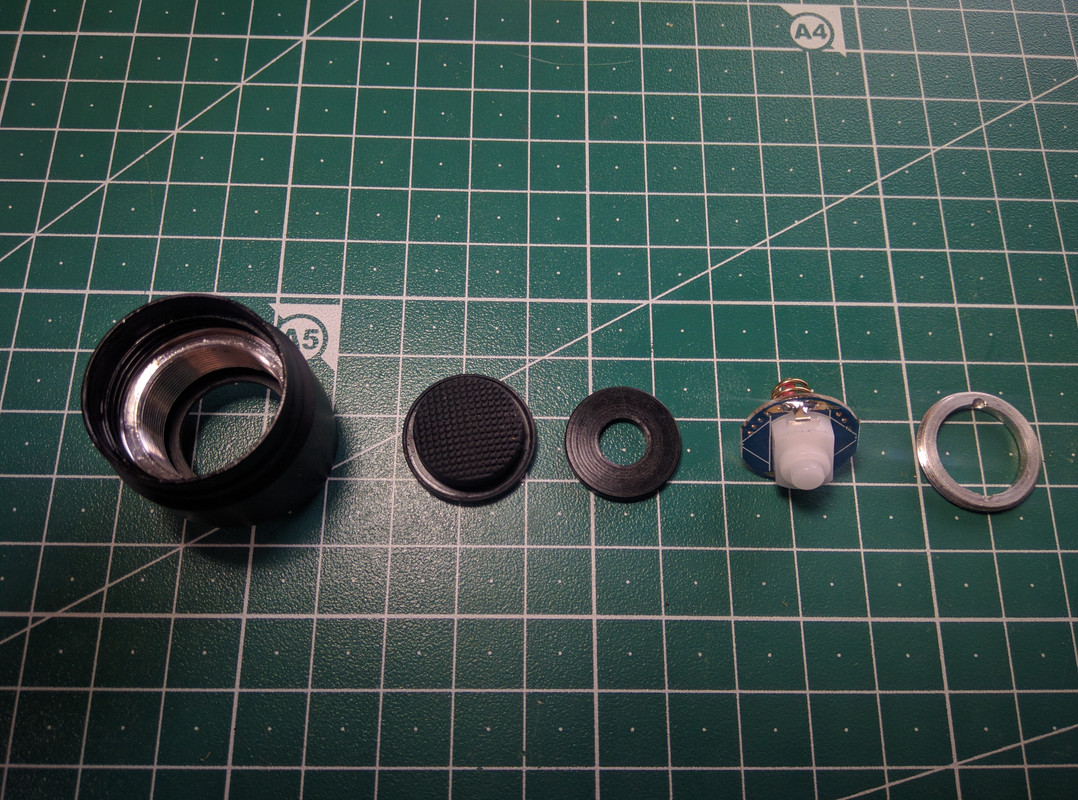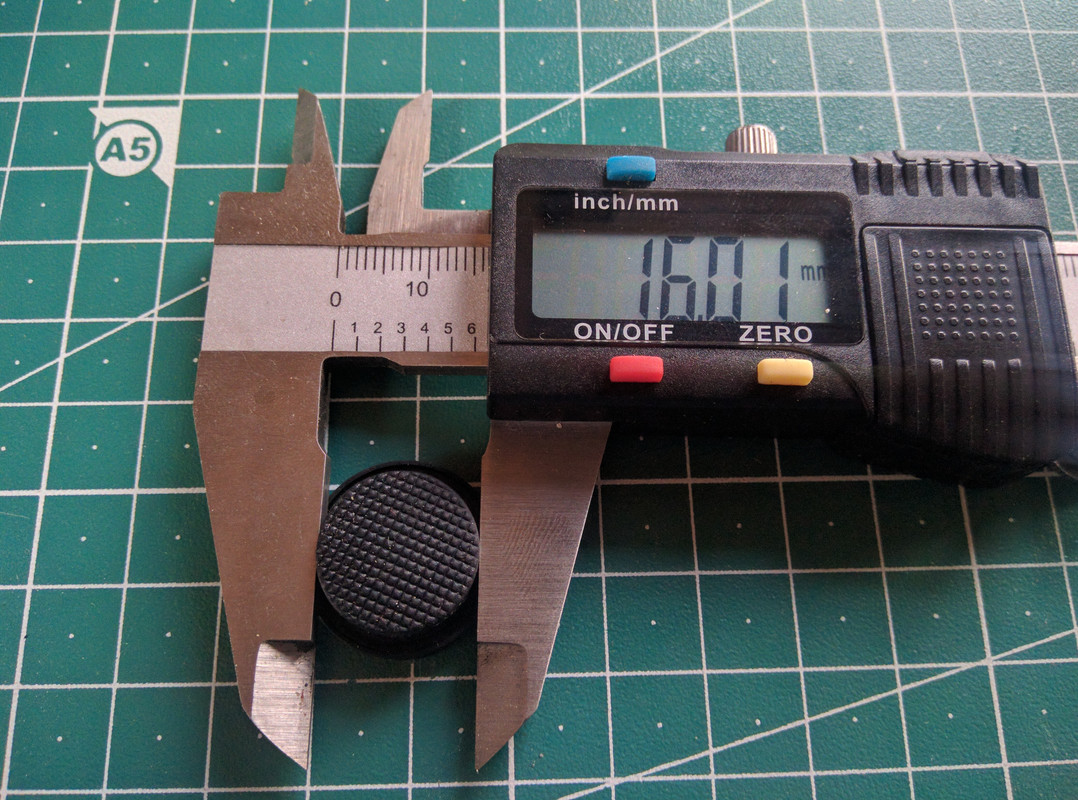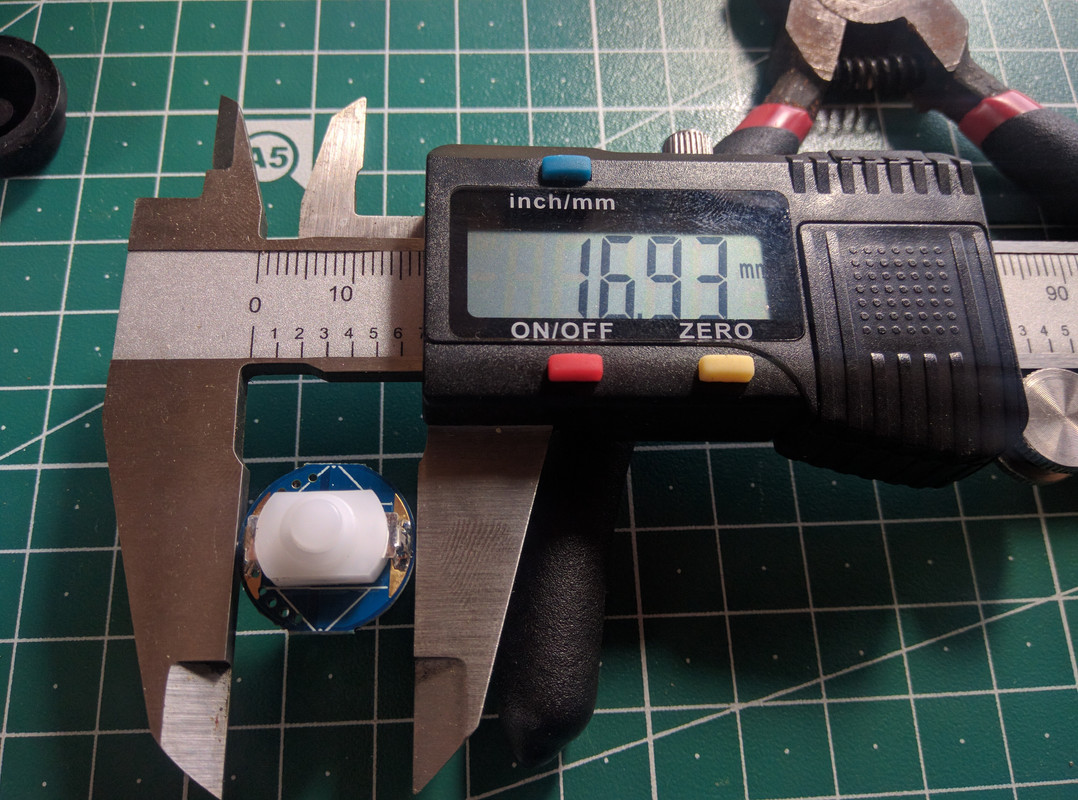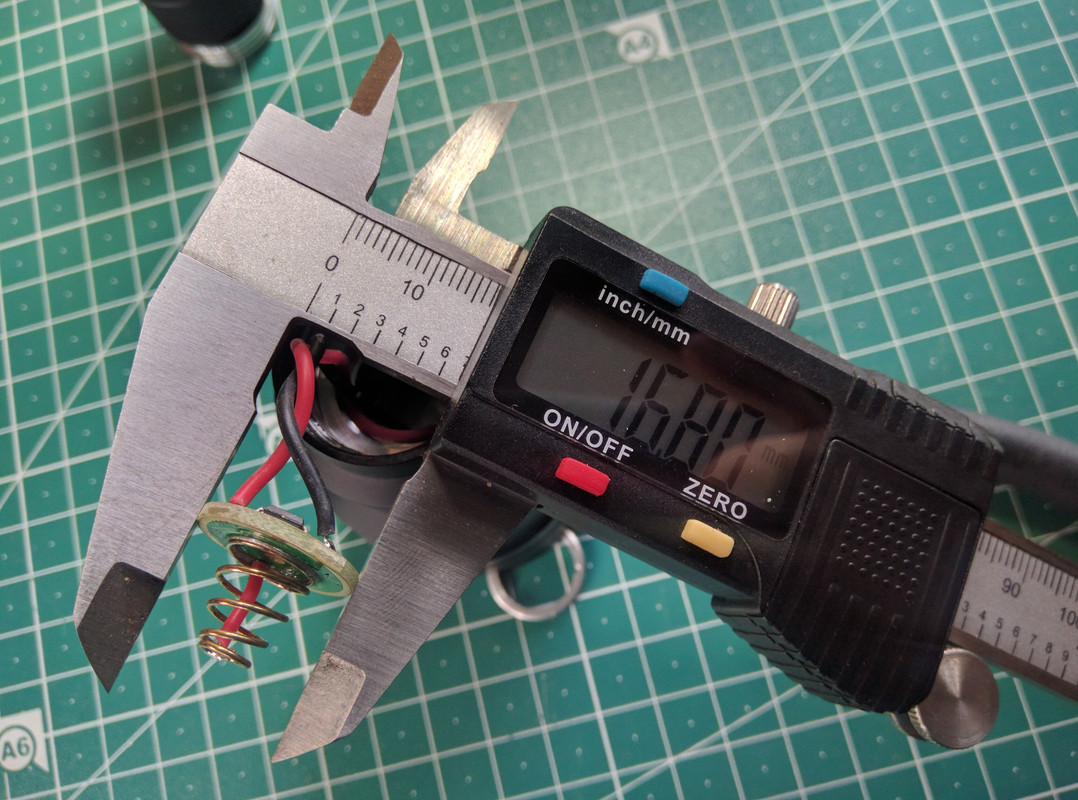 Driver is 17mm, bigger driver won't fit. It's fixed with retaining ring.
It has 3/4 modes with memory and strobe on double click. Modes are nicely spread.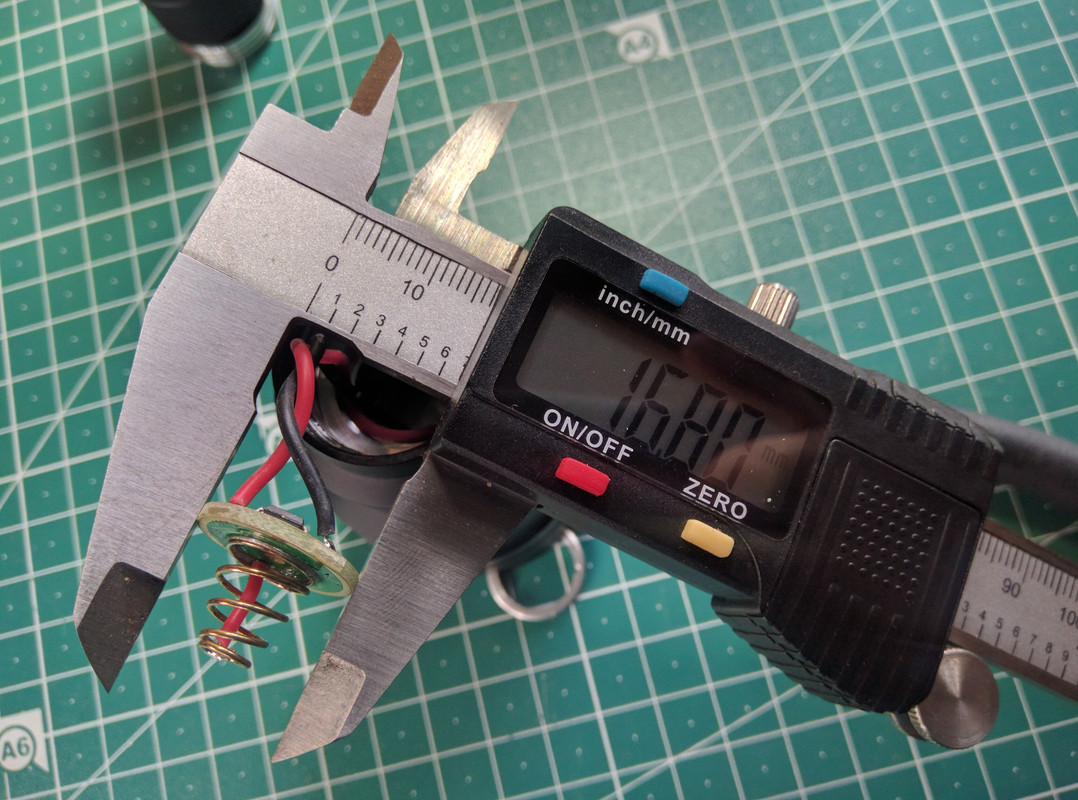 Glass is 42x2mm without AR coating and reflector is SMO.
There is o-ring between bezel and glass.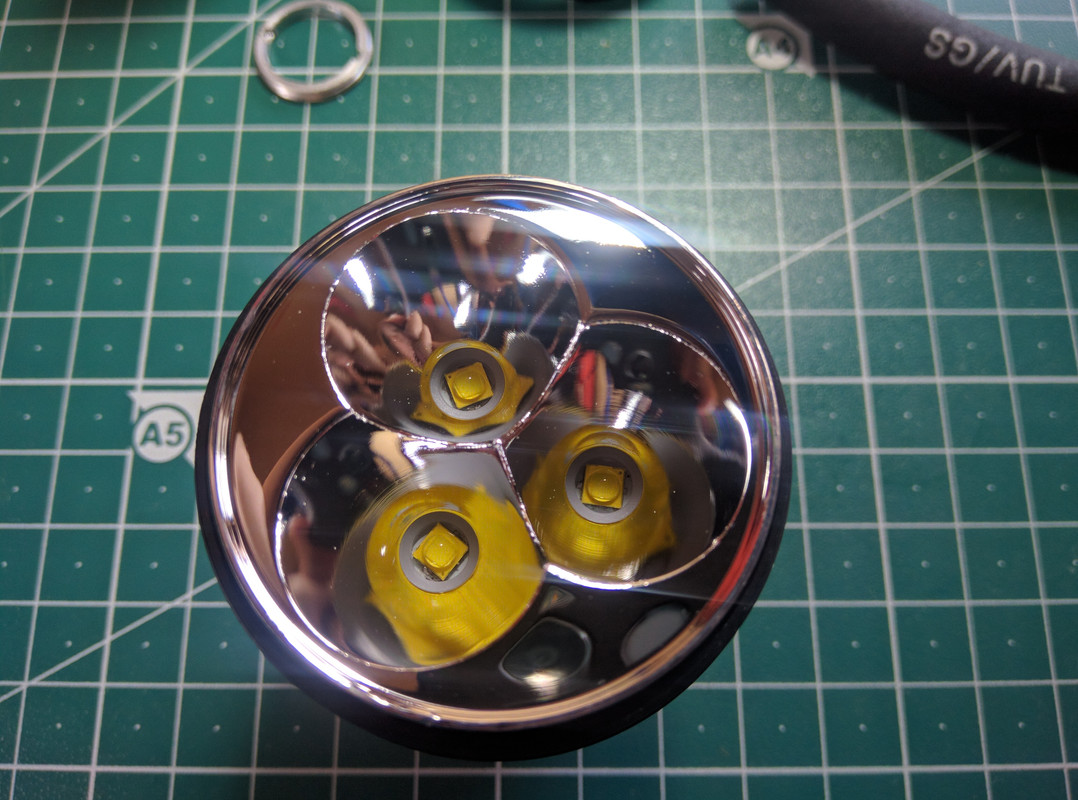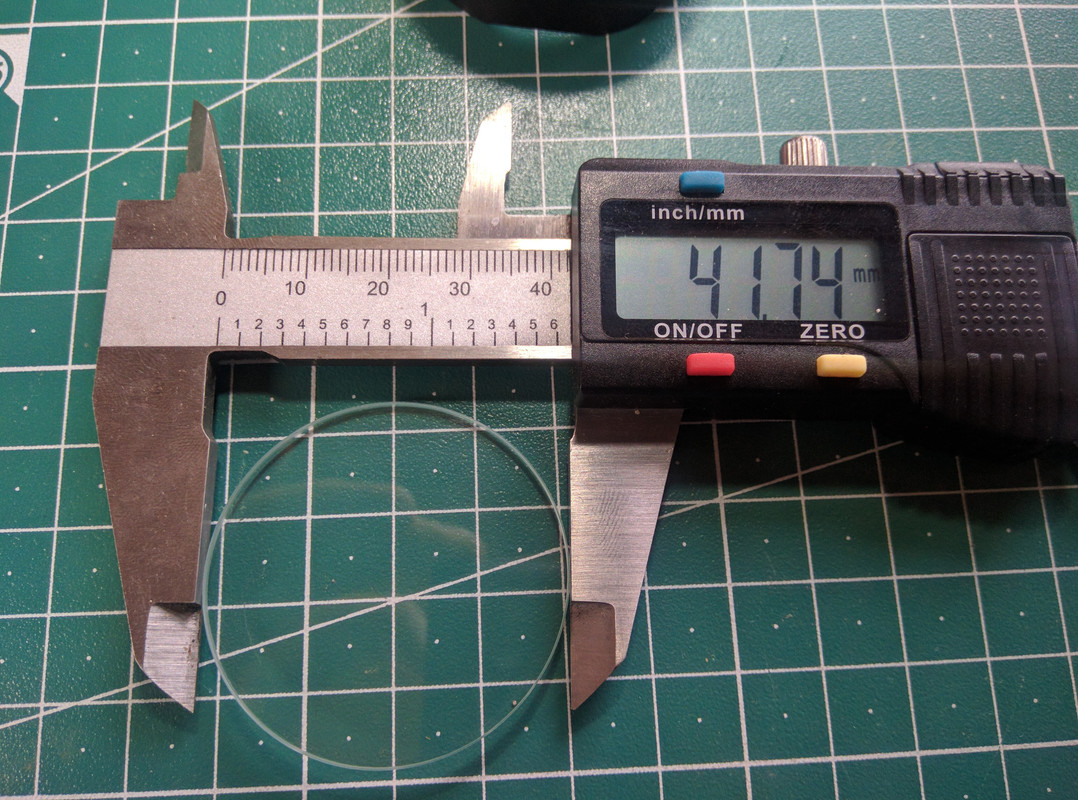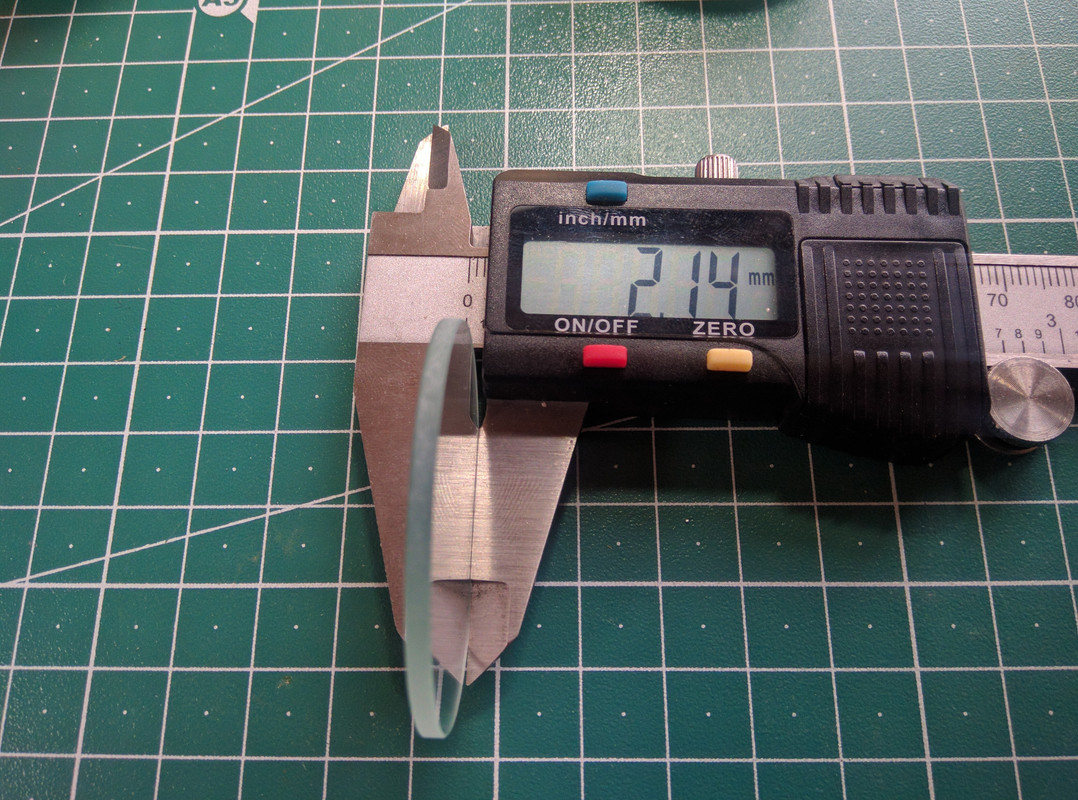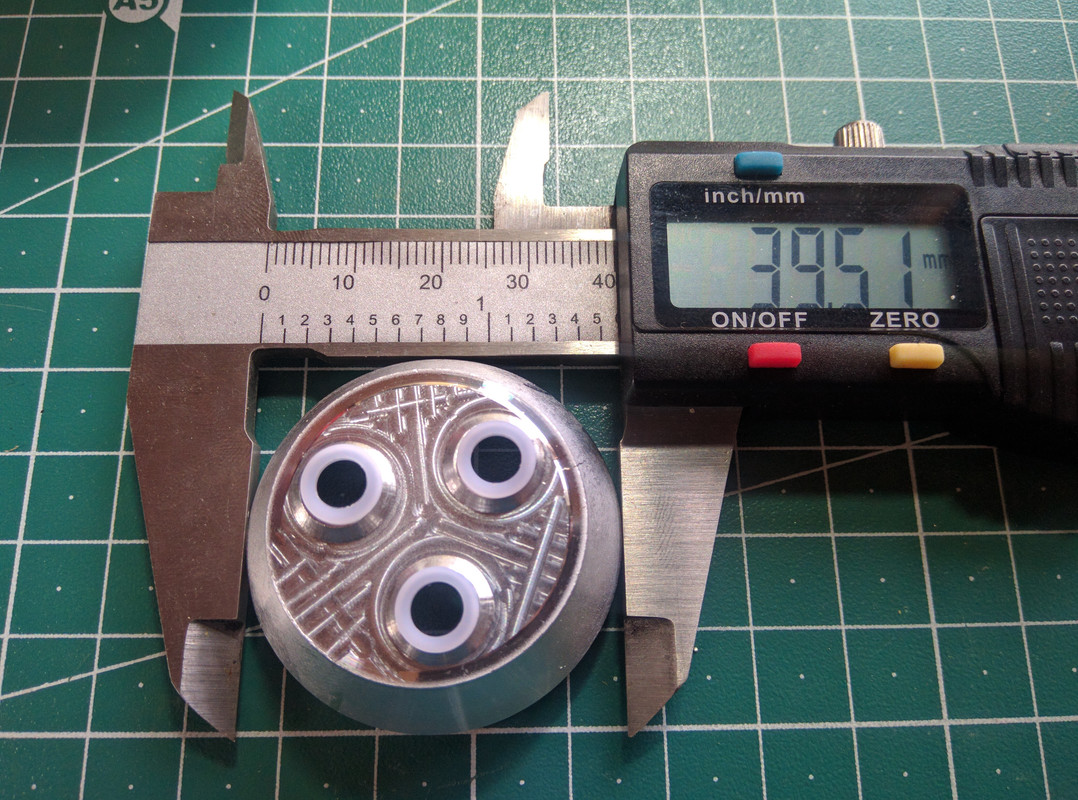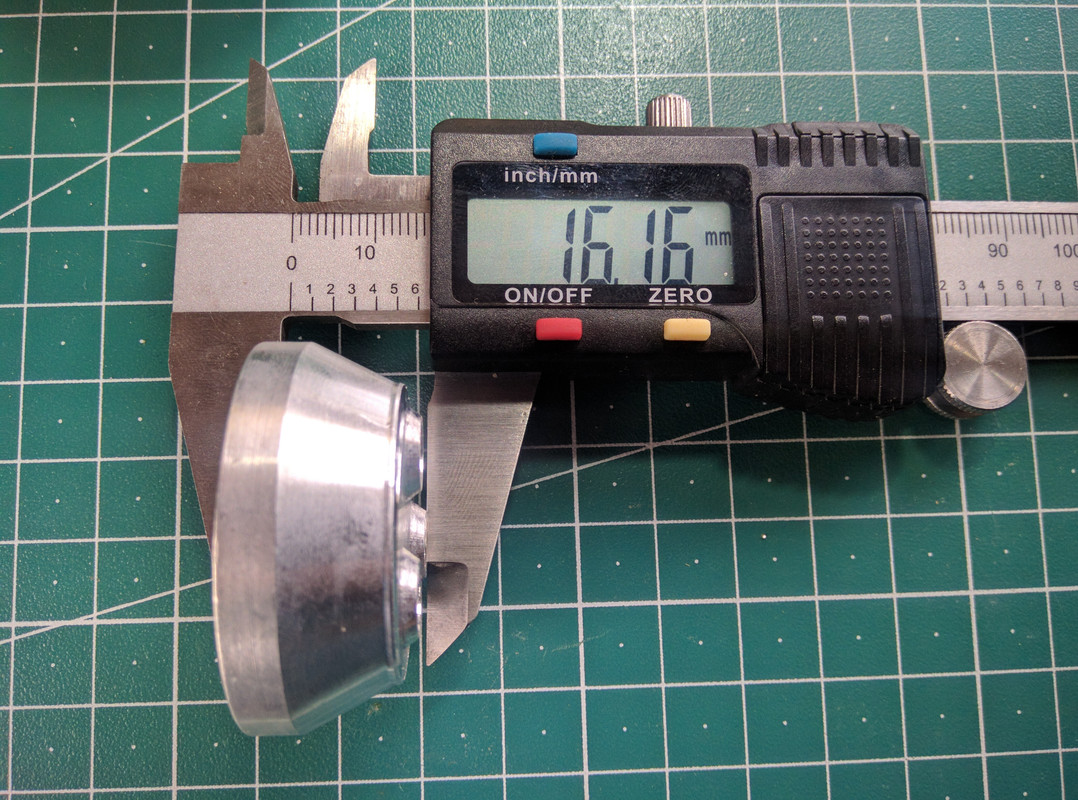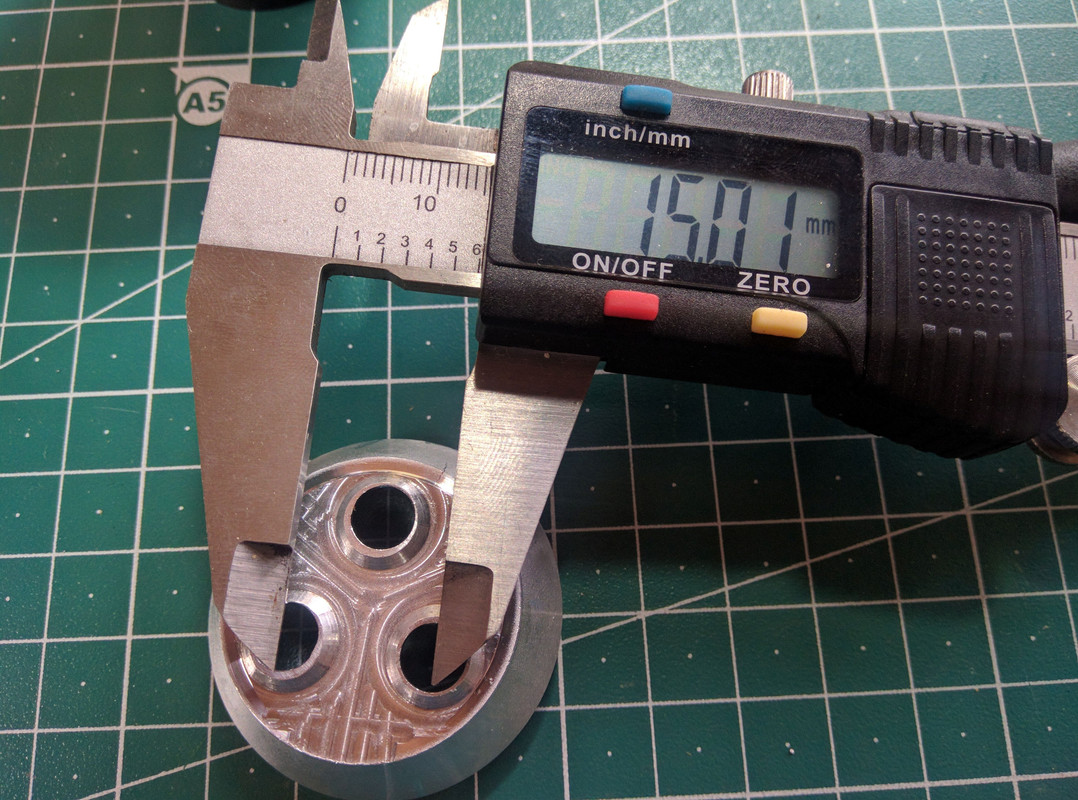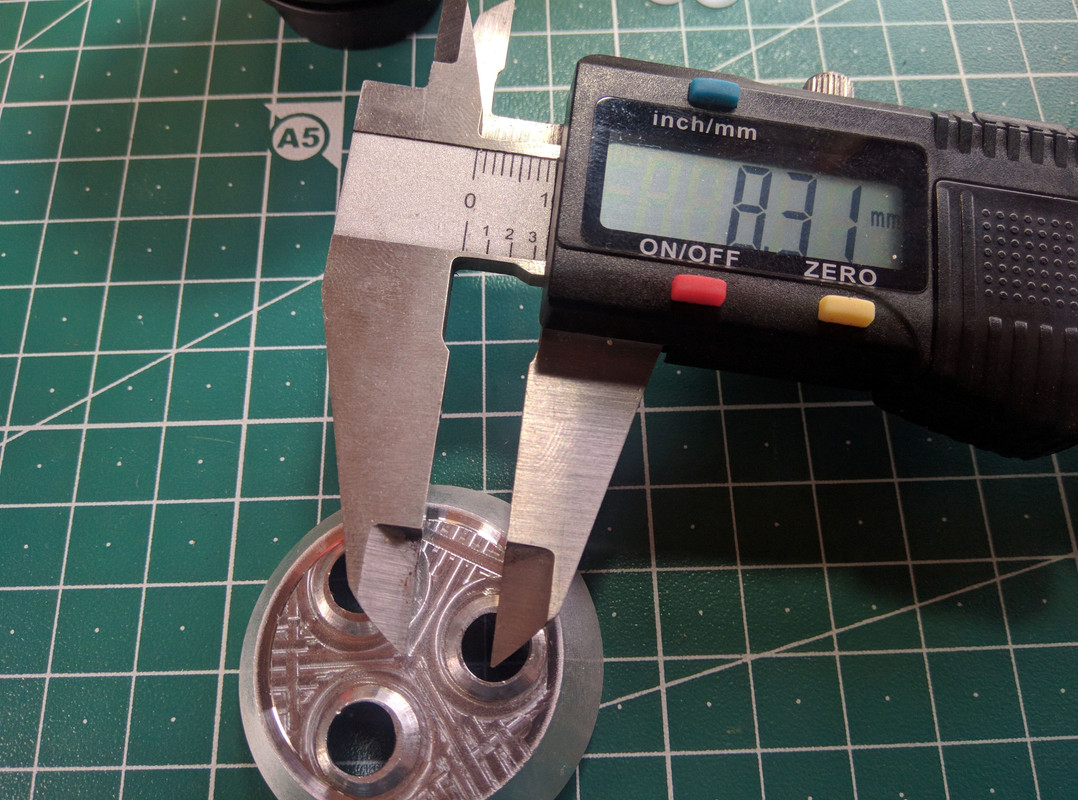 !
LEDa are XP-G3 and is on 30x1,5mm alu board.
There is 1 screw holding board to shelf. Shelf is fixed, so no pill.
There is good amound of thermal paste between board and shelf.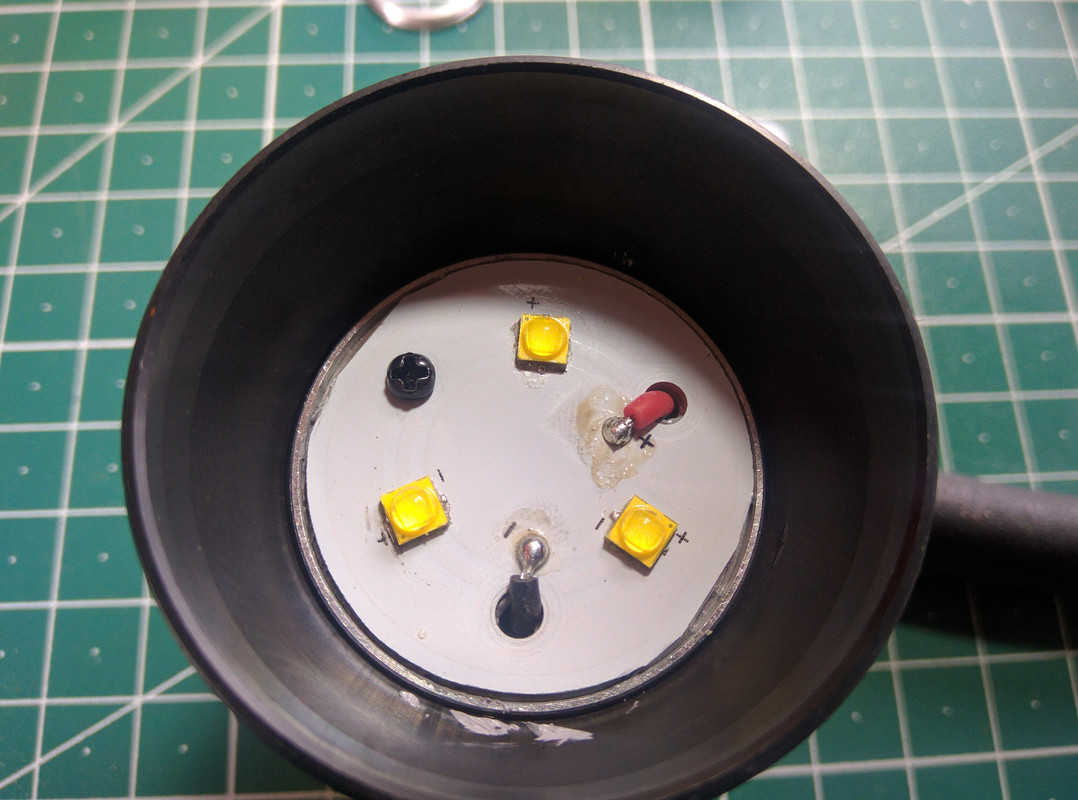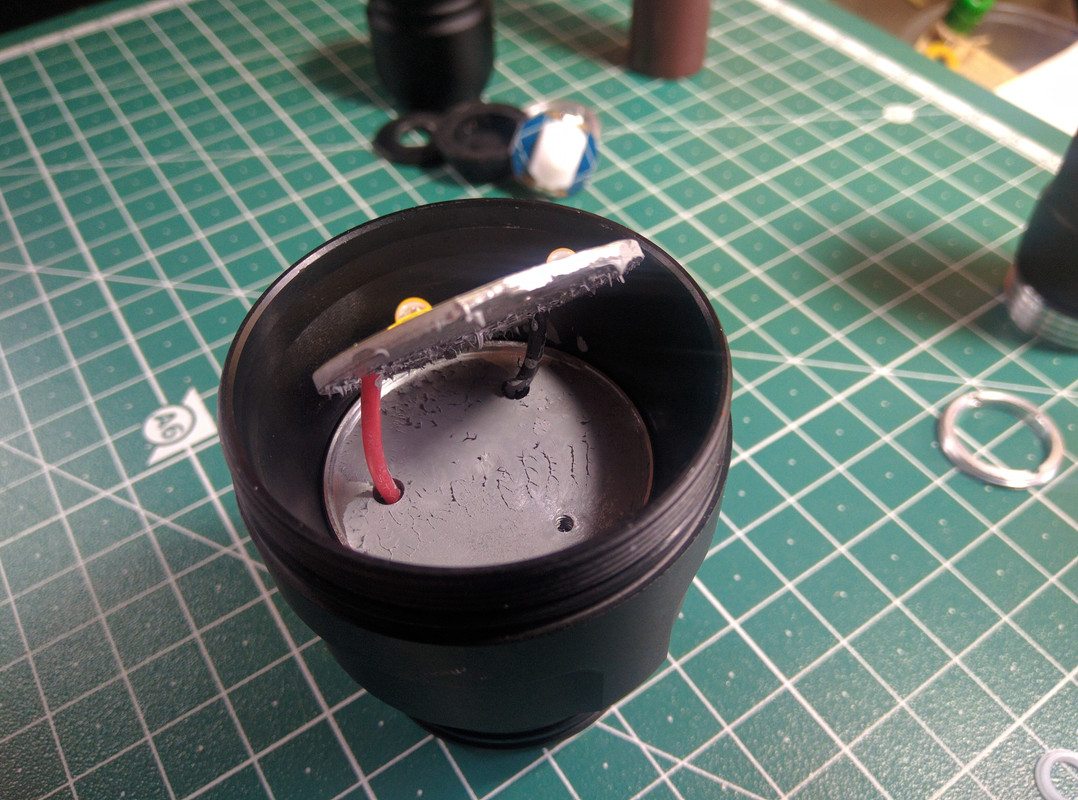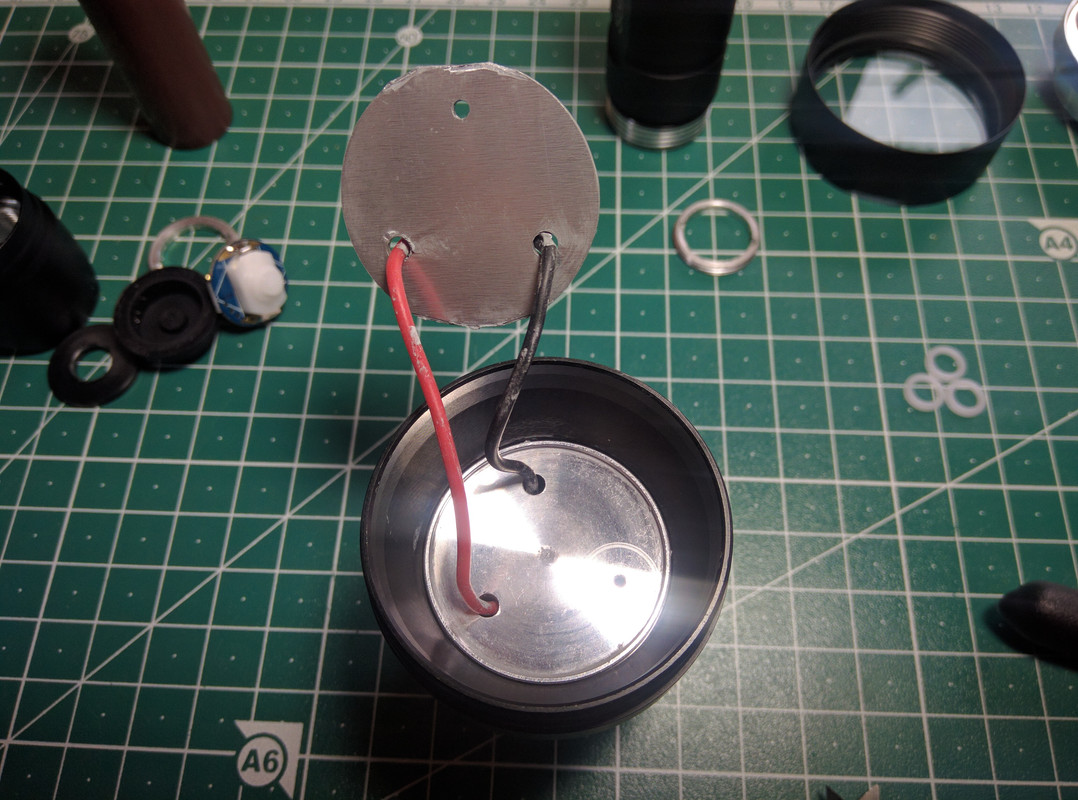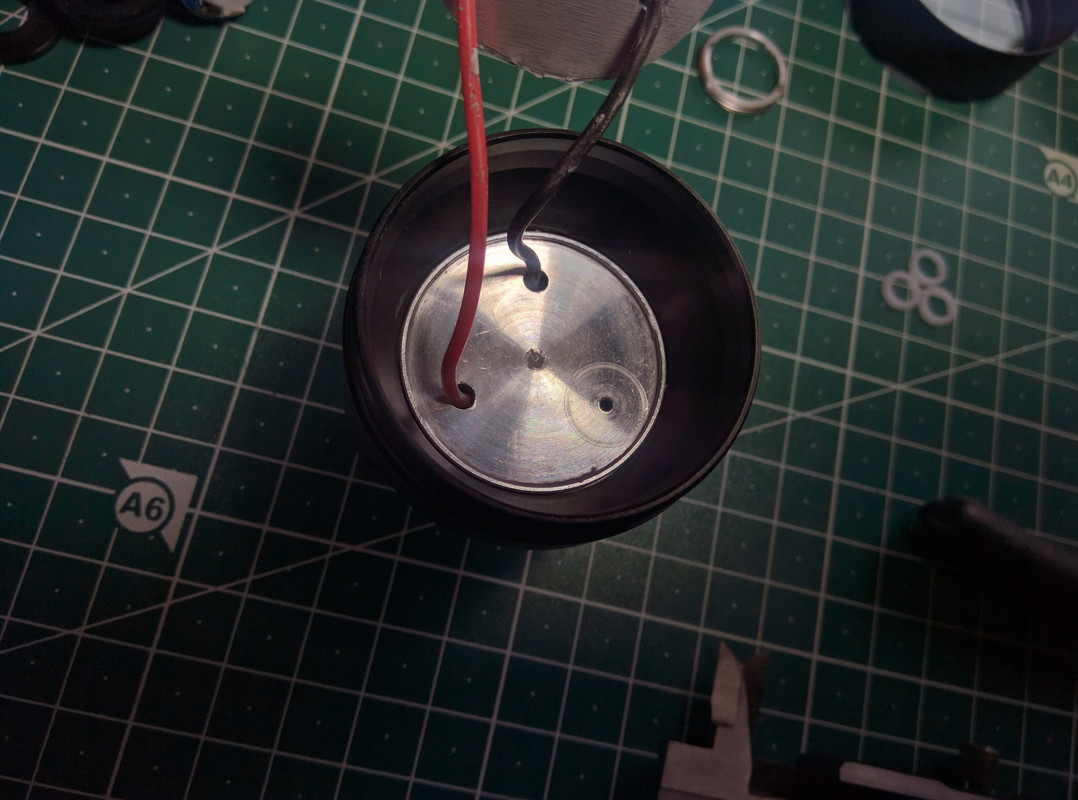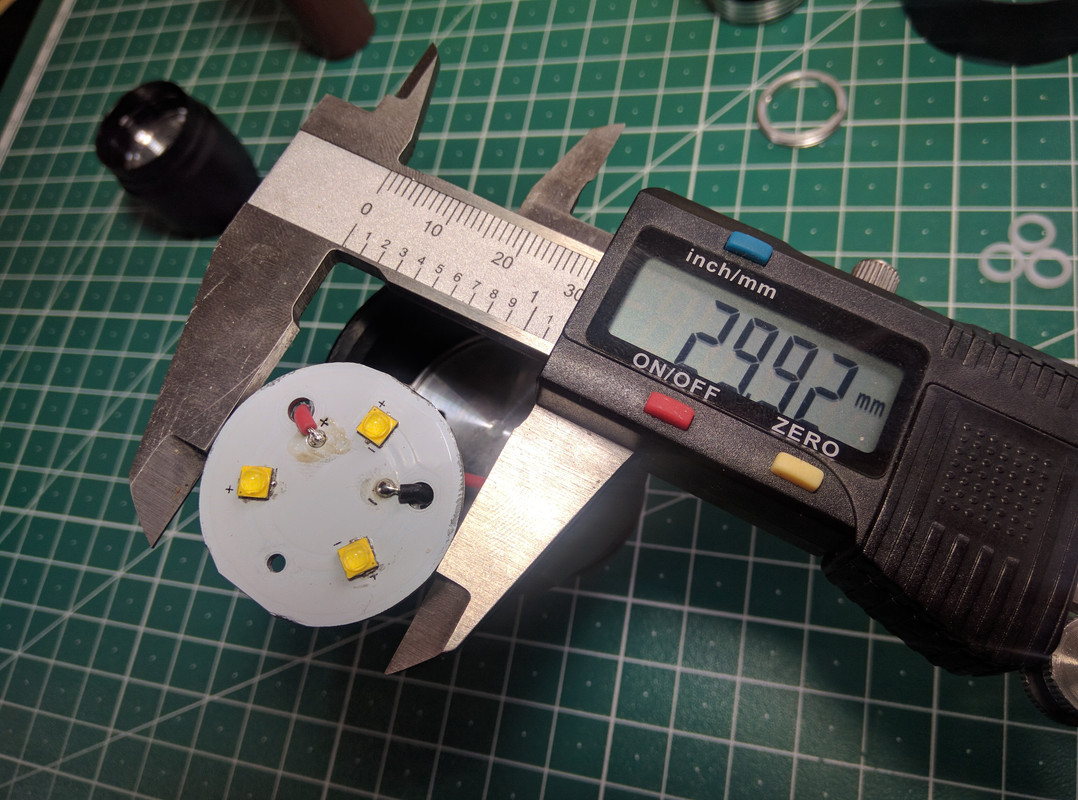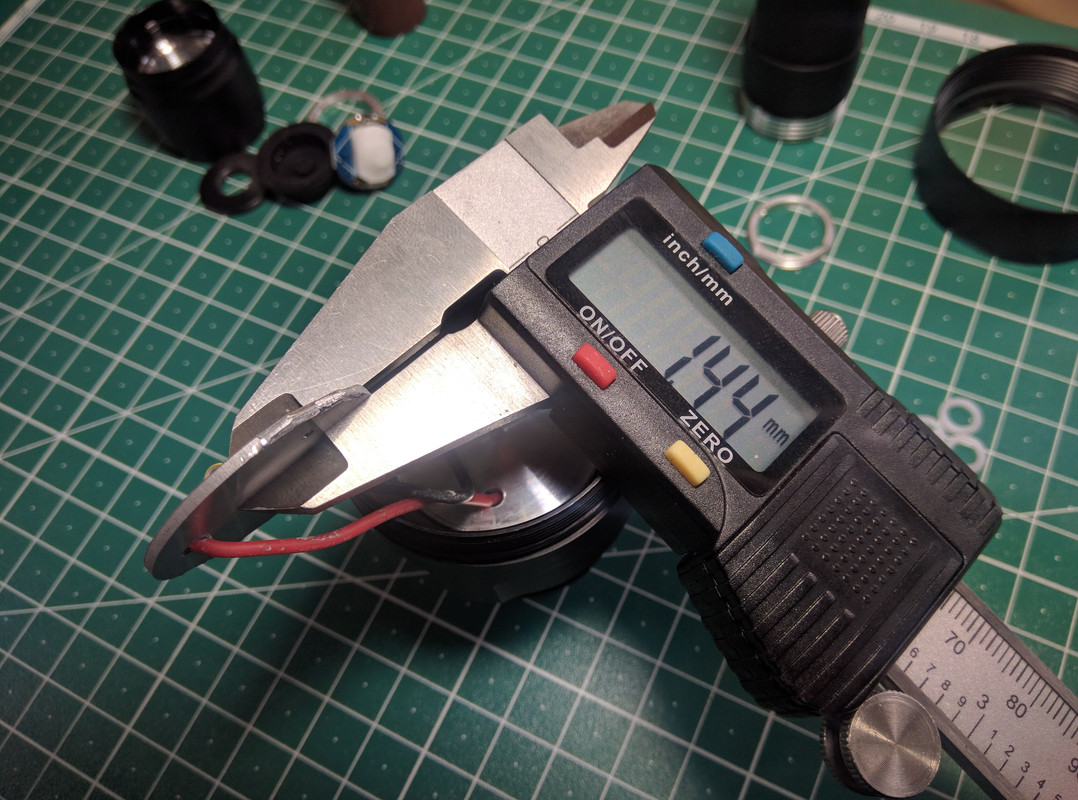 Picture with CC bezel from Convoy