Intl-outdoor Sanyo 16650 2100mAh (Red)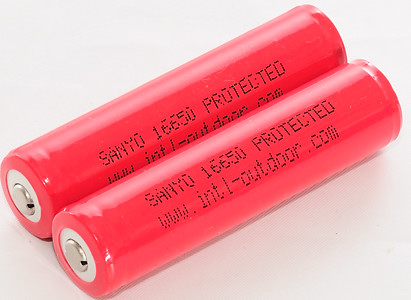 These batteries are not 18650, but 16650, this means that they are about 2 mm less in diameter. This smaller diameter makes them a good fit in light designed for 2xCR123 batteries (There might still be problems with the voltage being too low and that length is slightly longer than 2xCR123).

Official specifications.
Sanyo 16650 Unprotected
Capacity: min. 2100mAh
Full charge: 4.3V
Nominal voltage: 3.7V
Cut off: 3V



The batteries are 4.3 volt batteries, but can be use on 4.2 volt chargers with a capacity loss.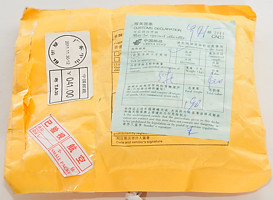 The batteries arrived in an envelope without any other protection (intl-outdoor has informed me that they have changed to a better packing).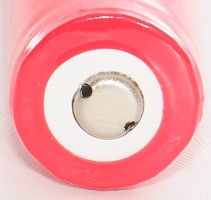 When charged to 4.2 volt the battery does not reach full capacity, as can be seen on these discharge curves. The 5 ampere trace is cut short due to the protection in the battery.




The protection trips at 5.6 ampere, but as can be seen from the discharge test, the battery can not sustain a 5 ampere discharge, but will shut down after some minutes.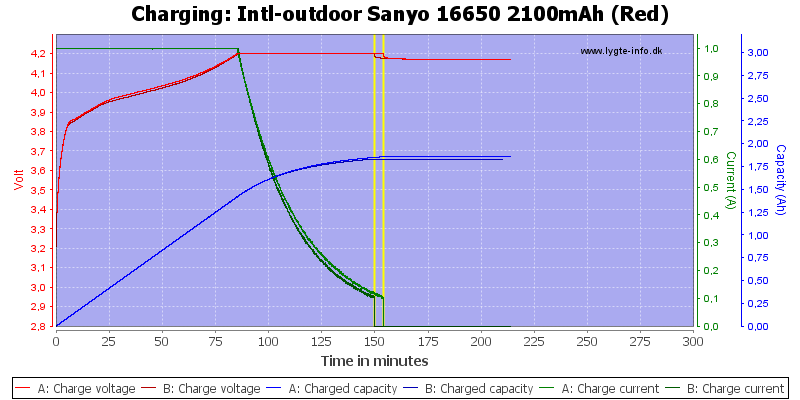 Charging at 4.3 volt




Using 4.3 volt as charge voltage did not increase the capacity of the battery, a look at the charge curve explains why.




The battery has a over voltage protection circuit and this circuit is for 4.2 volt cells, i.e. the charge is stoppend when the battery reach 4.3 volt and the CV phase is missing. Using a charge voltage of 4.28 would probably have reached close to the full capacity of the cell.



Conclusion

The battery size is interesting and can be useful (It worked perfectly in my RGB Quark) and because it is a new generation LiIon it has better capacity than 17670 batteries, even when only charged to 4.2 volt. I do not see the early over voltage protection as a big problem, because I believe most people will charge it on either a 4.2 volt charger or a hobby charger that can be adjusted to just below the trip point.
All in all I will rate it as a good battery.



Notes and links

The batteries was supplied by intl-outdoor for review.

How is the test done and how to read the charts
How is a protected LiIon battery constructed
More about button top and flat top batteries