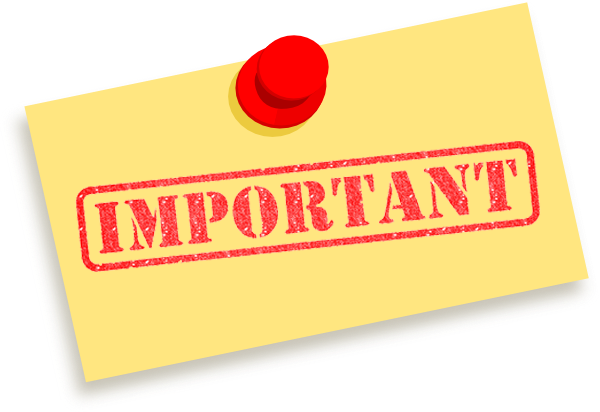 Due to a photobucket's policy change , pictures can not be shared freely anymore …
To be able to view all the pictures of this review please install this Chrome Extension :
The Klarus XT30R Rechargeable LED Flashlight was designed with two purposes in mind: hunting and searching. The handheld searchlight is equipped with a super-bright CREE XHP-35 HI D4 LED and is capable of throwing a beam up to 820 meters. That's 2,690 feet or half a mile away! The Klarus XT30R flashlight is therefore a great tool for identifying items far off in the distance, such as while on a search-and-rescue mission. This ultra-bright flashlight also offers a maximum output of 1800 lumens, as well as three additional outputs to accommodate any illuminating needs. This Klarus XT30R search light also functions as a hunting tool, due to its programmable setup. In fact, the Klarus XT30R offers two preset modes that cater to the individual task at hand.
Flaahlight was provided by Banggood for review purposes .Be sure to check the flashlight here : Klarus XT30R XHP35 HI D4 1800LM Magnetische Aufladung Taktische Ourdoor LED Flas Sale - Banggood Deutschland sold out-arrival notice-arrival notice (bonus coupon code at the end of the review)
Overview/Specifications :
First Look :
Flashlight in it's box , a small box compared to the size of the flashlight :
Package Contains :
Flashlight
Holster
User manual
USB charging cable
Lanyard
2x O-rings
At this point i should remind you that xt30r has an intergrated battery pack .
A closer look :
"Front" side with e-switch :
Flashlight is perfectly balanced , has a nice grip and it feels lightweight .
And the other side with the charging port and the Klarus logo :
The head of the flashlight has an interesting design with lots of cooling fins in various sizes :
You can notice the battery indicator at the center of the e-switch too .
Max. head diameter : ~58mm
Bezel has a small "hot" logo too :
Flashlight has an XHP35 HI D4 , a deep SMO reflector and AR coated lens :
Reflector diameter : 50mm
Charging port close-up :
A closer look at the body , with a not-so-aggressive knurling :
It has a tactical ring at the end of the battery carrier , just before the tailcap :
Tailcap with the 2 switches system :
Round switch is a regular forward clicky switch , and the other switch is a momentary (reffered as tailcap's momentary , later in the review) .
The magnetic USB cable :
And connected to the flashlight :
Charging system works great , when tested with a 2,5 amp charger , it draw around 1,6 amps and battery was full in about 3 hours 10 mins .
Kind-of teardown :
If you unscrew the battery tube , you can see the driver with it's contact springs :
The other part that it connects to (head side) :
Coming soon…
Non anodized threads for good contact , but still smooth :
The other end (tailcap side) :
And inside the tailcap :
Flashlight's Holster :
Holster is designed for xt30r , fits very nice! I really like when companies give a high quality holster . :
It can be attached with 2 ways on the belt etc :
How it works (&modes) :
Flashlight has 4 basic modes : Low , Medium , High , Turbo + hidden Strobe/SOS modes
Operation :
Here are two pages from the manual describing every little detail :
Basically every switch turns the light on .
Side switch turns the light everytime on the last used mode . Further click changes mode in descending order (turbo-high-mid-low) , double click enters strobe , and longer single click (1-1.5s) turns the light off . Tailcap's e-switch (momentary switch) changes modes in ascending order .
Forward clicky switch in the tailcap turns on flashlight every time at turbo , even if flashlight is already turned ON . If flashlight has been opened with the clicky switch , side switch works as before (change modes in descending order) , and tailcap's e-switch changes modes in ascending order .
Tailcap's momentary switch gives low mode momentary if pressed for < 3s , and low mode stays ON if pressed longer . And now flashlight works again as before : side switch changes modes in descending order , and tailcap's e-switch changes modes in ascending order . Long press (> 1.5s) of side switch or tailcap's e-switch turns the light off .
Battery Indicator :
After power on , the indicator will will show battery status for 5 seconds :
Green : >70% capacity remaining
Orange : >30% capacity remaining
Red : <30% capacity remaining
Red (flashing) : <10% capacity remaining , you must recharge it immidiately
Measurements :
Flashlght has a 3400mAh battery pack , of 2 batteries in series resulting in 8.4V when fully charged .
Lumens , 30 seconds after turn on :
Low - 23 lumens
Medium - 130 lumens
High - 470,5 lumens
Turbo - 1819 lumens
My runtime test :
Here is runtime at turbo , as you see it regulates output based on the temperature . It continues this way for about 1h 45m. Room temp was 20°C .
Test with cooling is coming .
Intensity :
XT30R : 154,5kcd
Beamshots :
Here you can see the beam profile , pretty clean : photo
And a beamshot , road end with cones is at 90m :
Control shot :
Beamshot :
Thoughts :
A high quality and lightweight flashlight . Xhp35 makes it very bright and throw wells , but as seen in the "uncooled" diagram heat makes it stepdown to keep temperature low . to be updated
Comment if you want me to check something on the flashlight , or tell your opinion . Thanks !
Flashlight was provided by Banggood for review purposes .Be sure to check the flashlight here : Klarus XT30R XHP35 HI D4 1800LM Magnetische Aufladung Taktische Ourdoor LED Flas Sale - Banggood Deutschland sold out-arrival notice-arrival notice . Don't forget to try coupon code : 3f25c5 for an awesome price