Bought this one on ebay for 7.99€ plus 2€ shipping.
The light comes in a small box.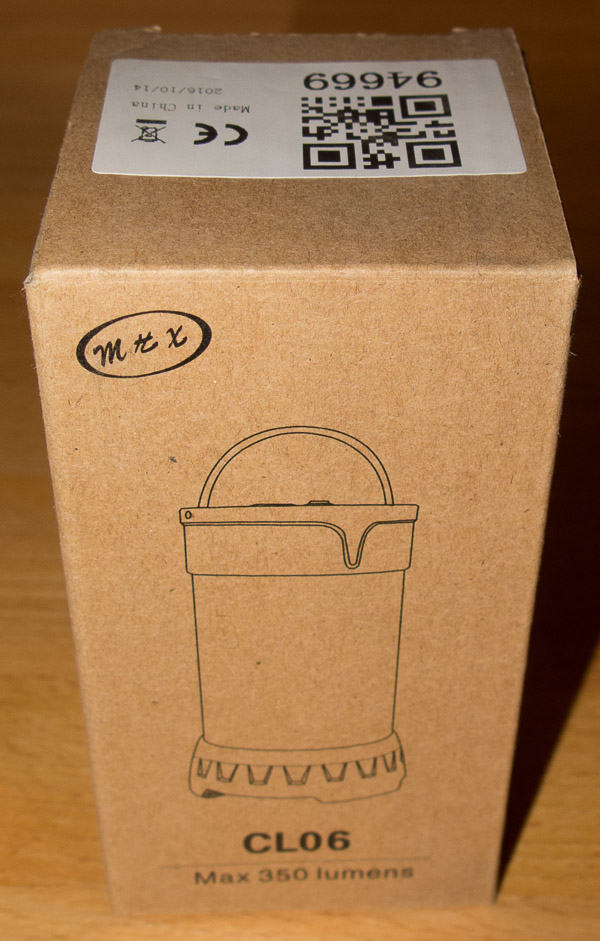 technical specs:
5 modes: High, Medium, LOW, Red light, Red beacon
Battery: 18650 with USB build in charger
Recharge time: approx. 3 hours with 2000mAh
Runtime: High: approx. 3 hours
LED Type: 24x2835 SMD(white light) a. 6x2835 SMD(red light)
Brightness: 330lm Light temperature: 6000 - 6500K
IP rating: 64 waterproof
Size: Ø 5,5cm x 10cm
Weight: 178g with battery, 136g without
It comes with a 2000mAh rated unprotected battery, but discharge at 400mA measured 1100mAh.
Reading the user manual says recharge battery when light gets dim, never let the lantern run down all the way, so it has no LVP.
The light charges the battery with 0.5A, after charge indicator turns green it holds 4.15V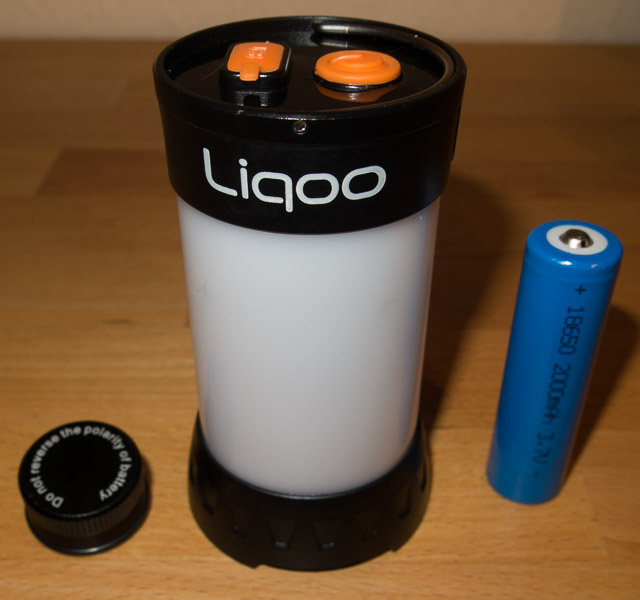 The white light seems not too cool and has no noticeable tint.
The highest white light drains 0.78A High, 250mA Med, 66mA Low, 137mA Red and 50mA Red beacon.
Lower currents meassured with an 1 Ohm shunt.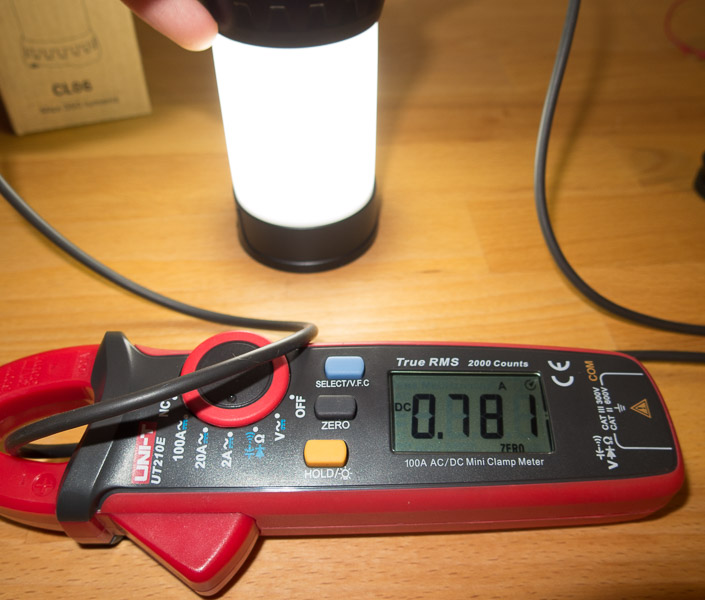 Standby current is 36.5uA measured with an 1kOhm shunt, so a 3000mAh battery lasts 9 years thats probably lower than the self discharge of the cell.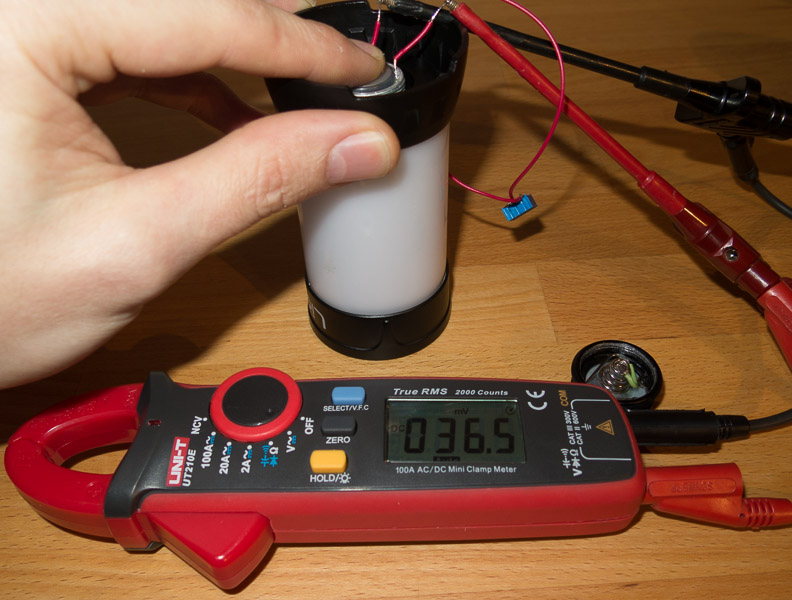 The Battery compartment is made from a blank aluminium pipe, no finish.
The pipe has a hexagonal shape, most likely with 6 light boards glued to it for heatsinking the LEDs.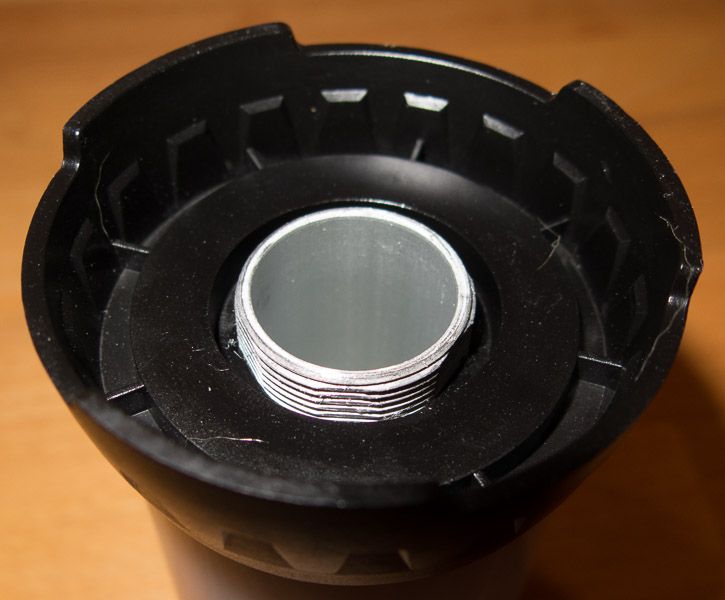 The battery compartment cap has a strong magnet inside.
The outer side of the battery cap has an oring for waterproofing.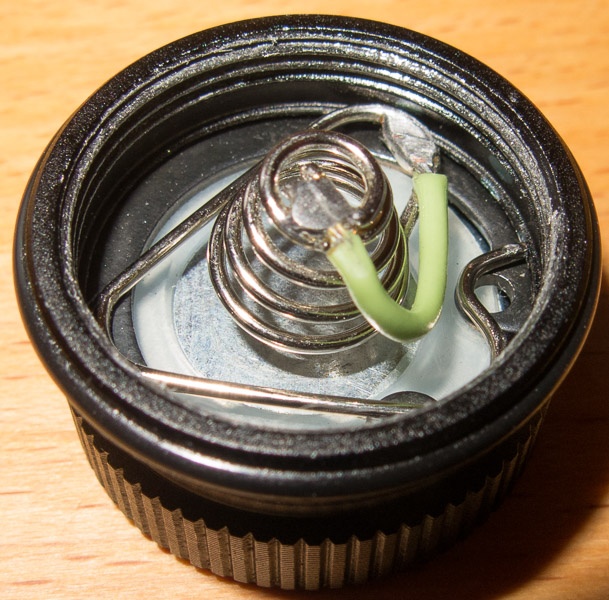 Both battery sides are got a steel spring make unprotected and protected cells fit.
The whole light is glued together, opening would destroy the light.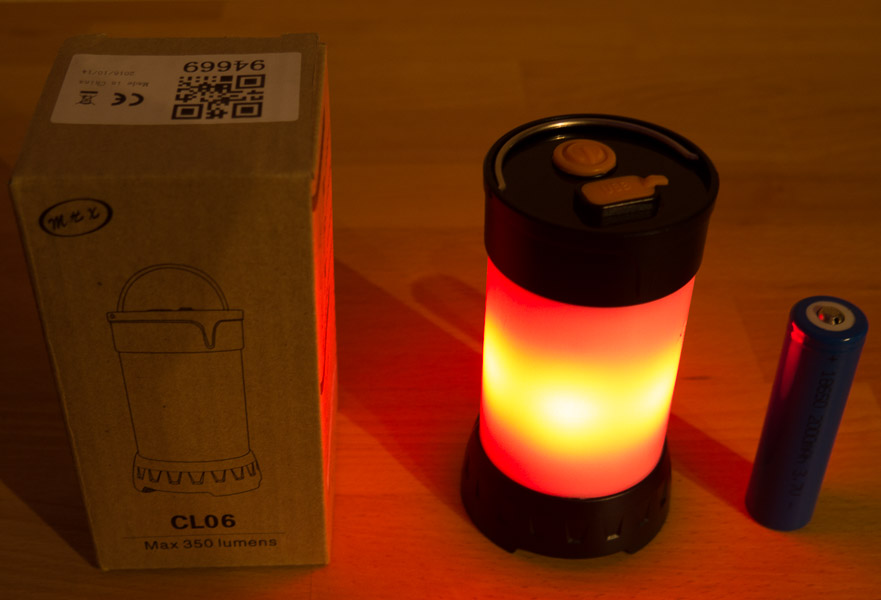 Conclusion:
the build quality is not close to the Fenix CL25R light.
The springs could be from a bronze alloy at least they are thick.
The supported battery is not protected and the light got no LVP thats a bad combination.
Battery capacity test shows 1100mAh not even reaches 2000mAh.
The supplied battery is only good for recycling bin.