I received the Manker E21 from Manker for the review.
The E21 comes in this cardboard box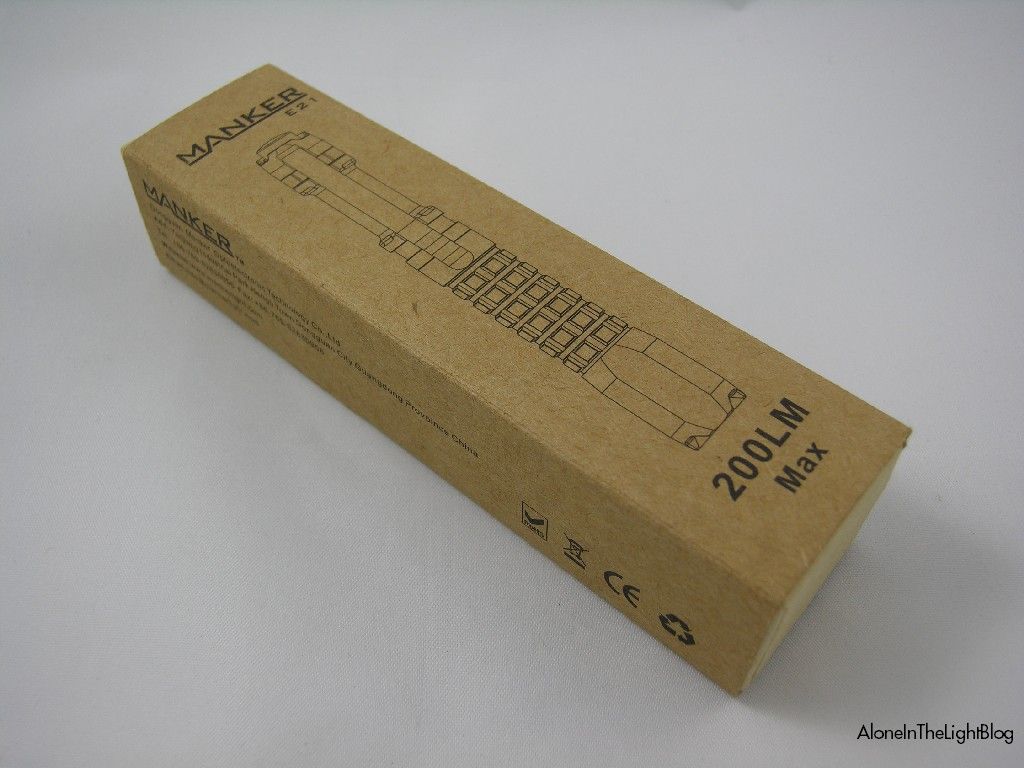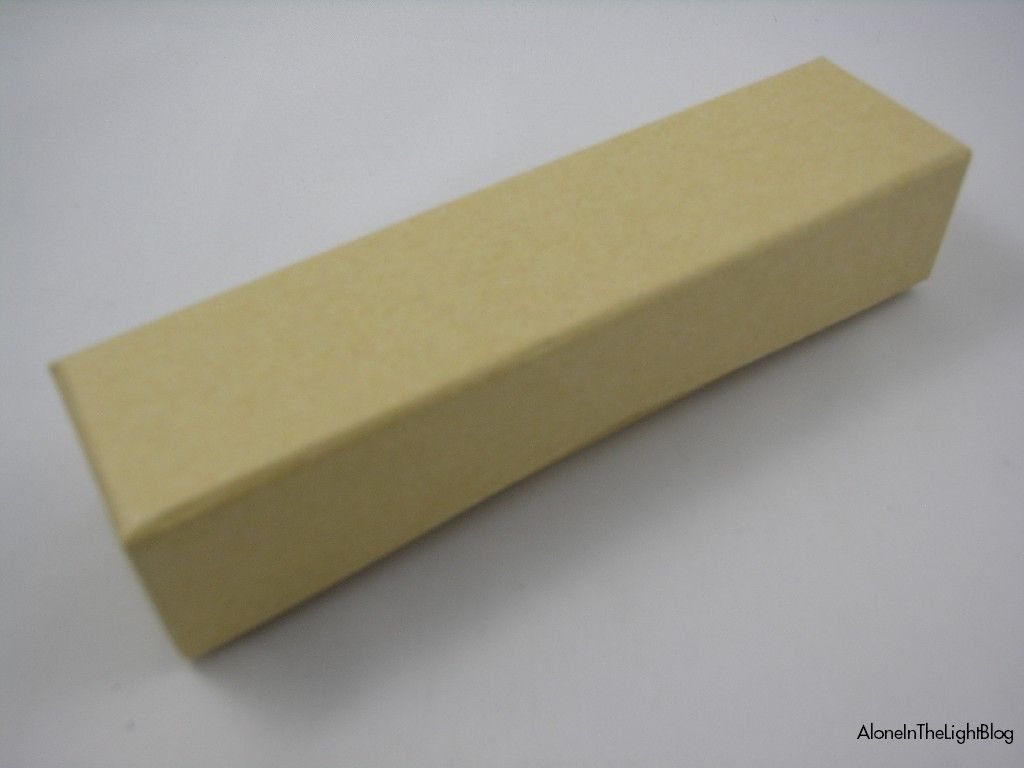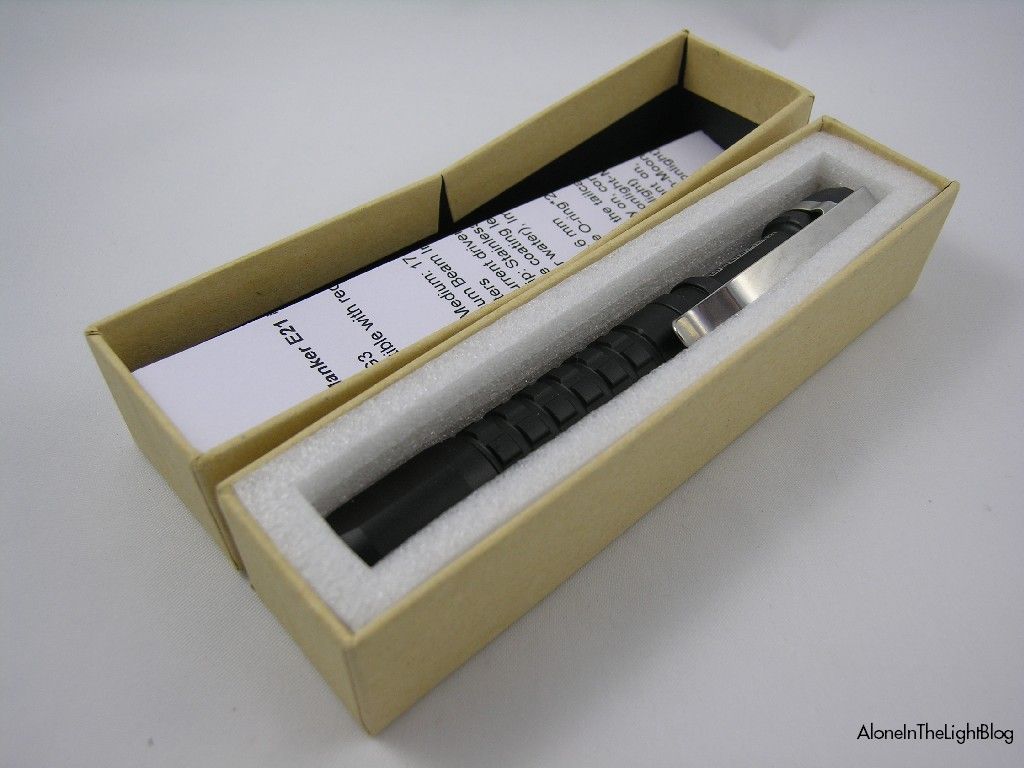 The light comes with spare o-rings, clip already mounted, and manual.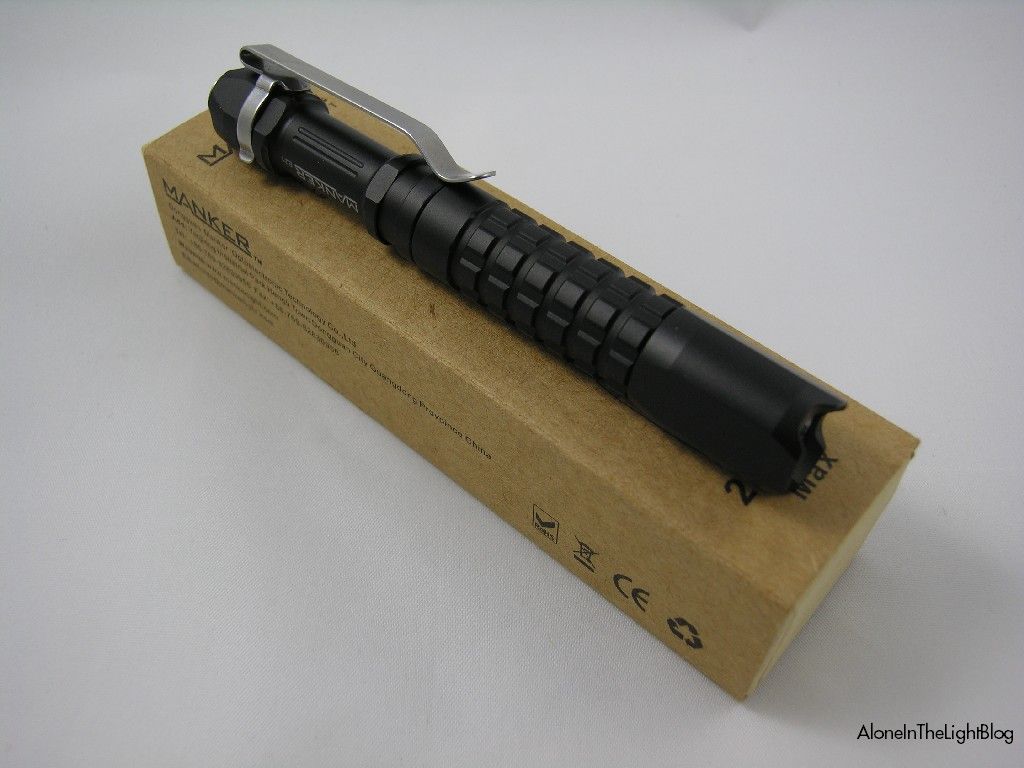 The E21 is a sturdy penlight. It looks like an attachment for a rifle.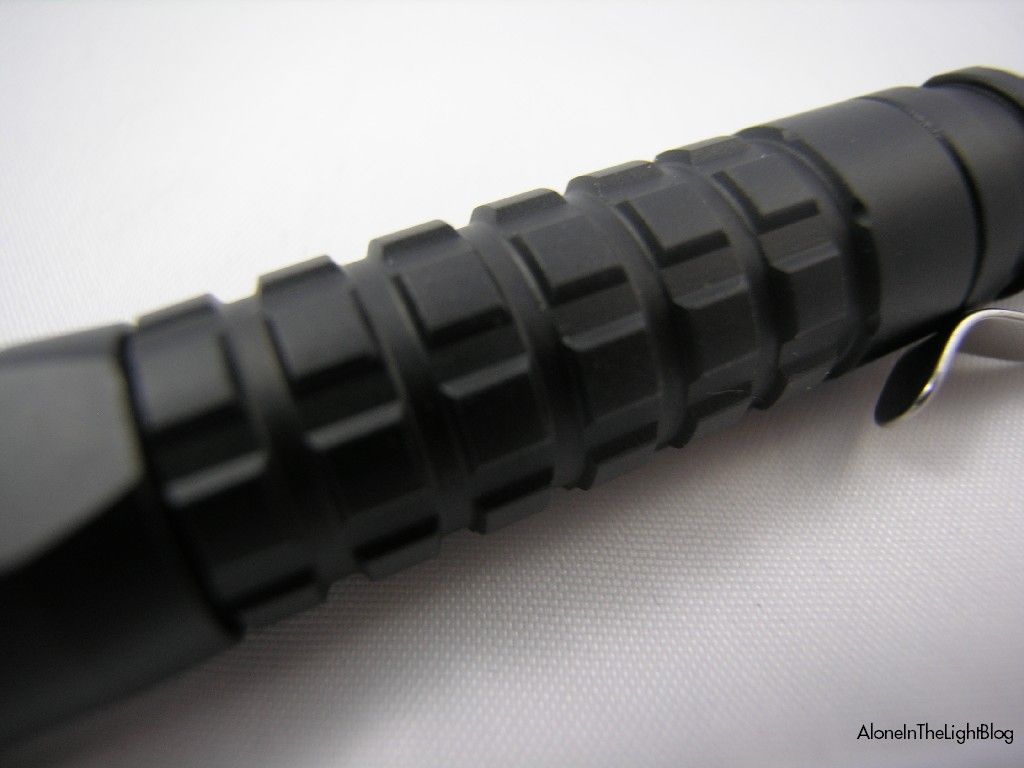 Here with the Preon II Warm you can appreciate its bulkiness.

Group pic with other penlights: Acebeam PT10, Throfire PF04, Preon II Warm.

And it's built like a tank.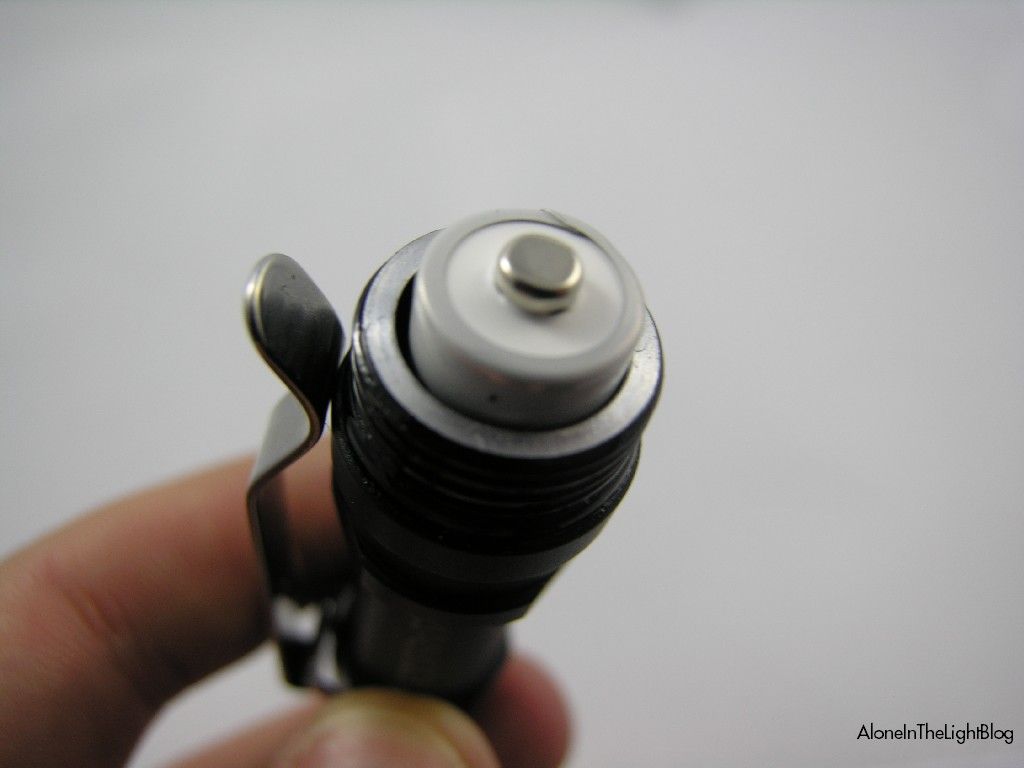 Big strong clip that allows deep carry (love it), but it rotates easily.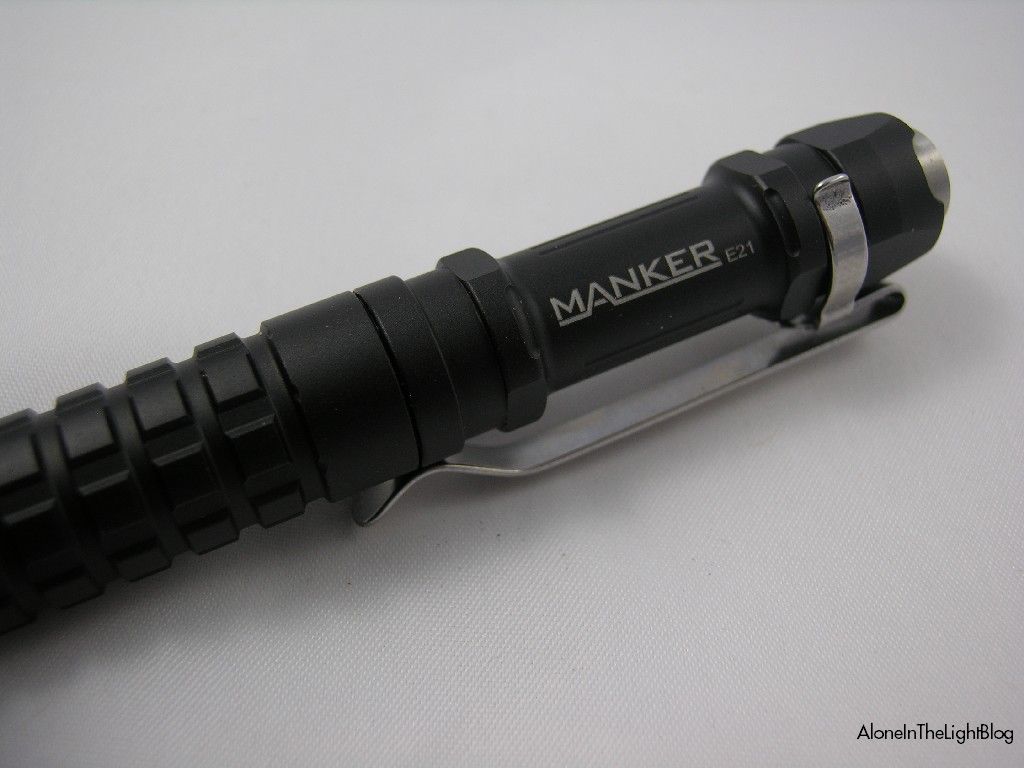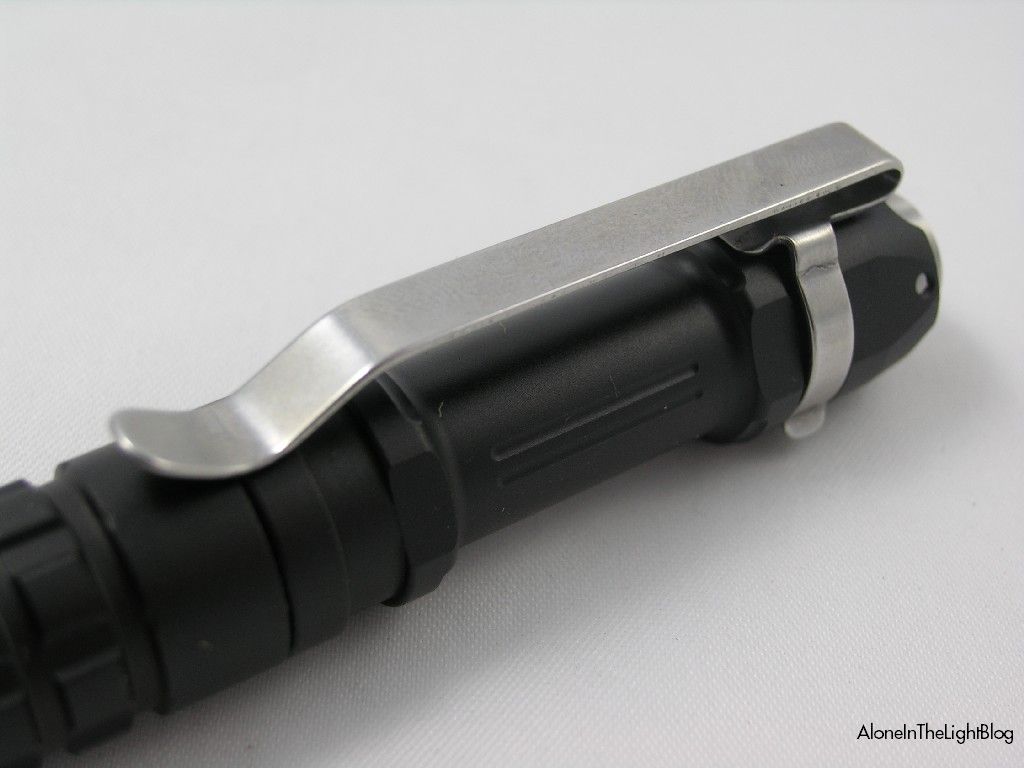 Mechanical foreward clicky with a metallic cover at the tailcap (no tailstanding) and lanyard hole. The metallic cover of the switch rattles a bit.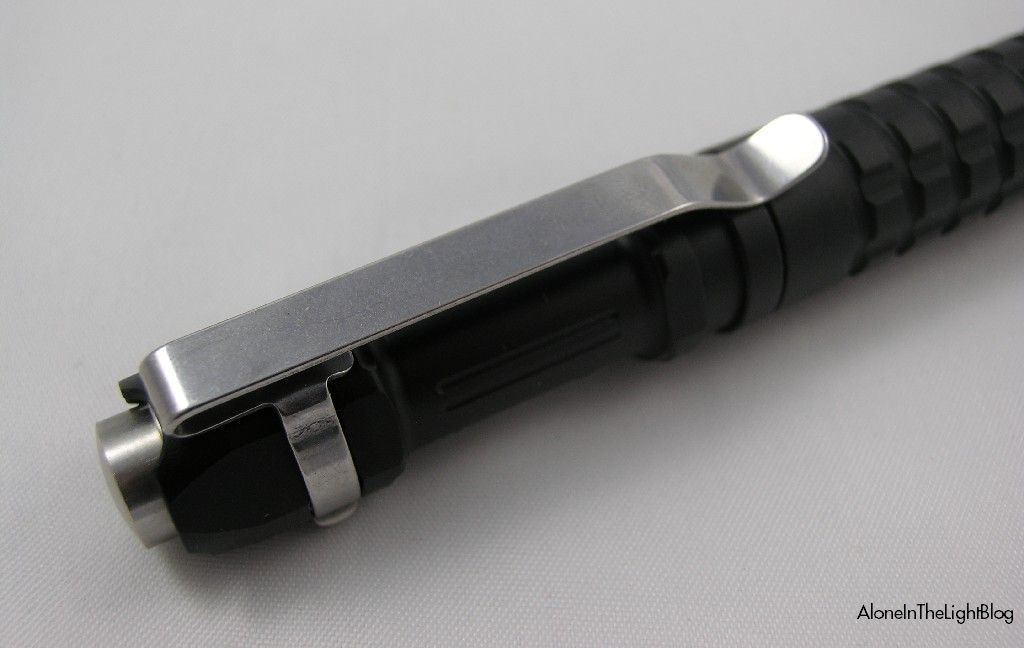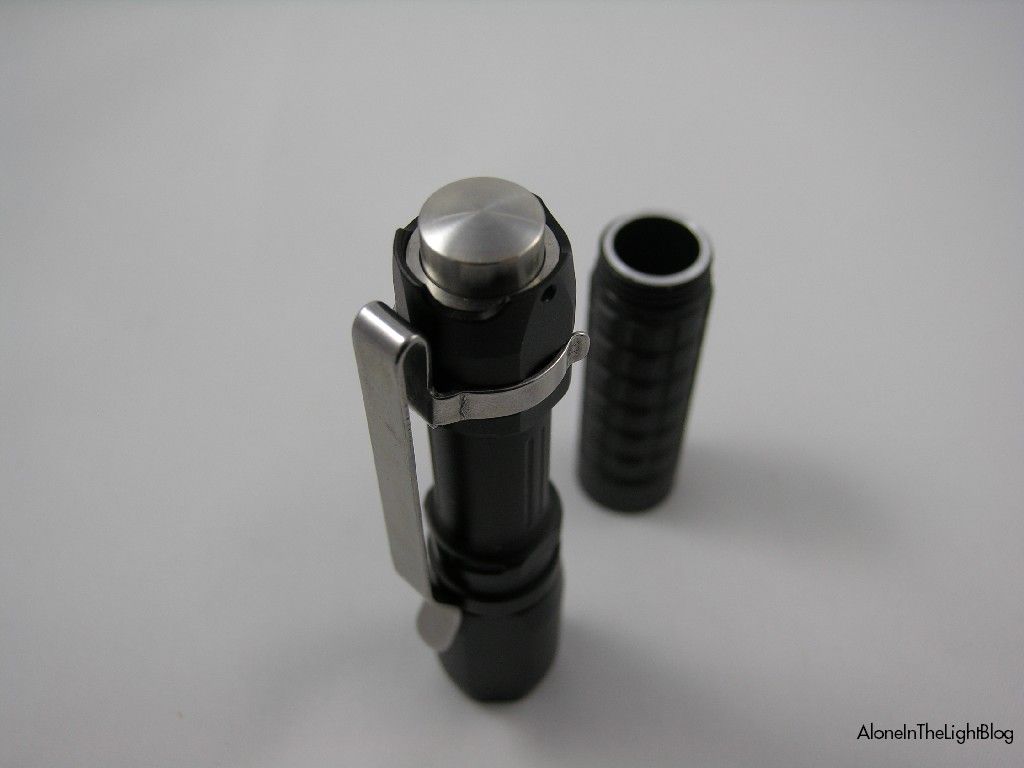 The head has a striking design and hosts a Nichia 219B NW emitter.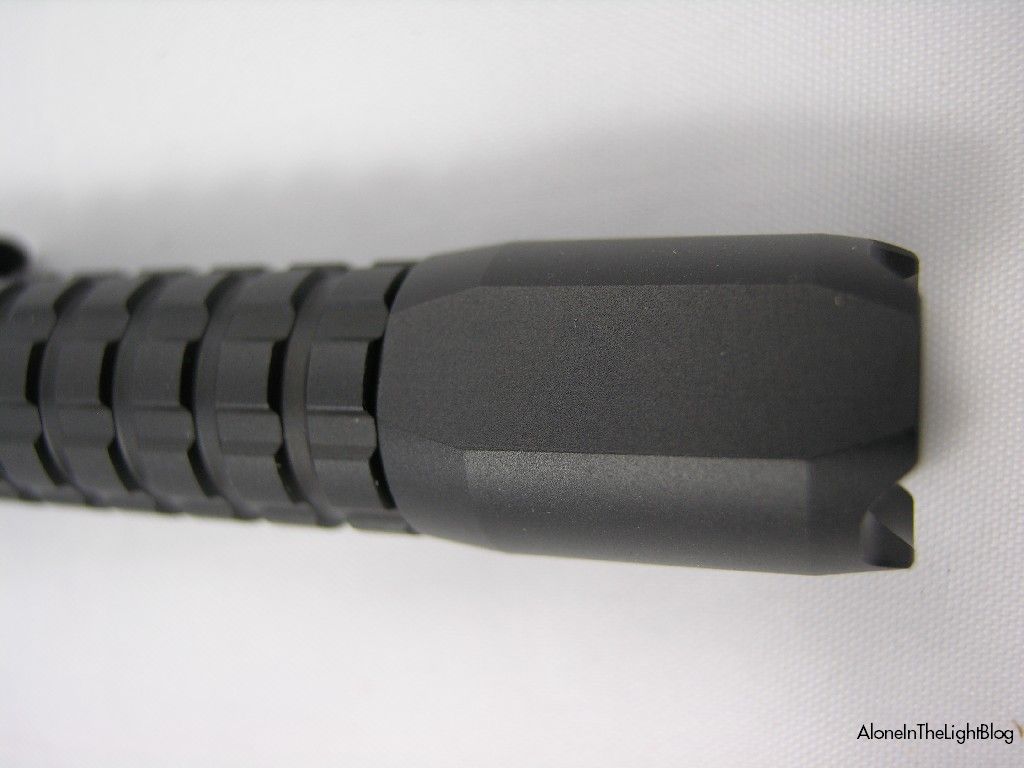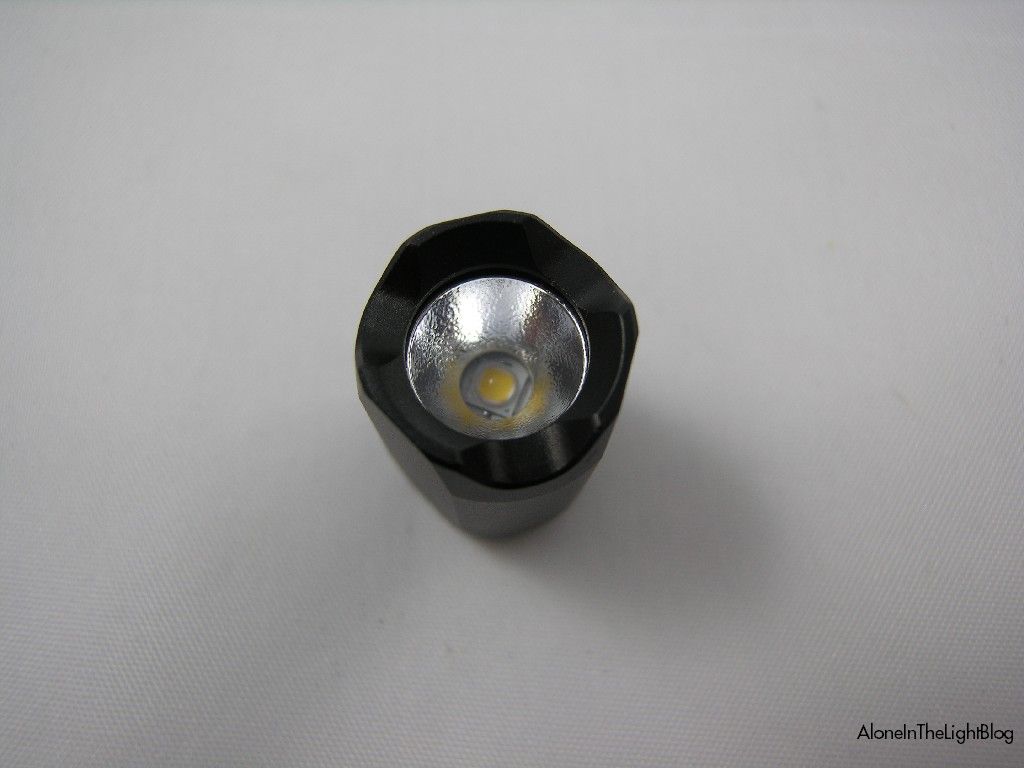 The most distinctive feature of the E21 is that it can run in 2xAAA or 1xAAA configurations by removing the central part of the body.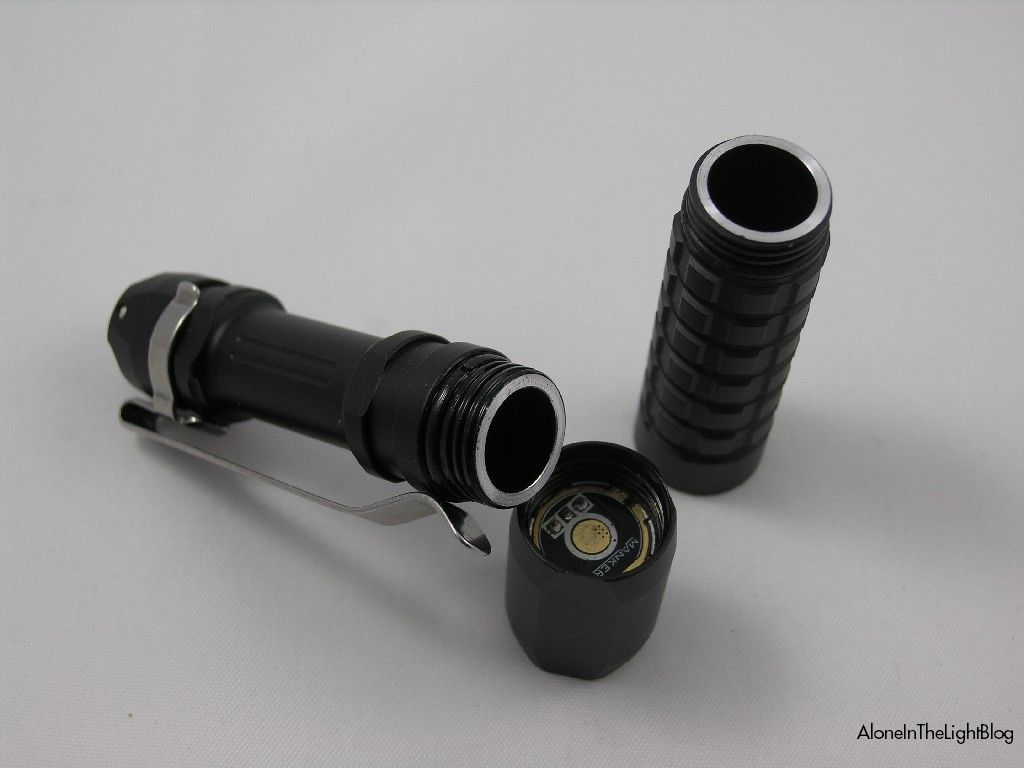 If you run it as a single AAA battery, the light will be shorter and with a smoother design (less rifle attachment).
Here with the Preon II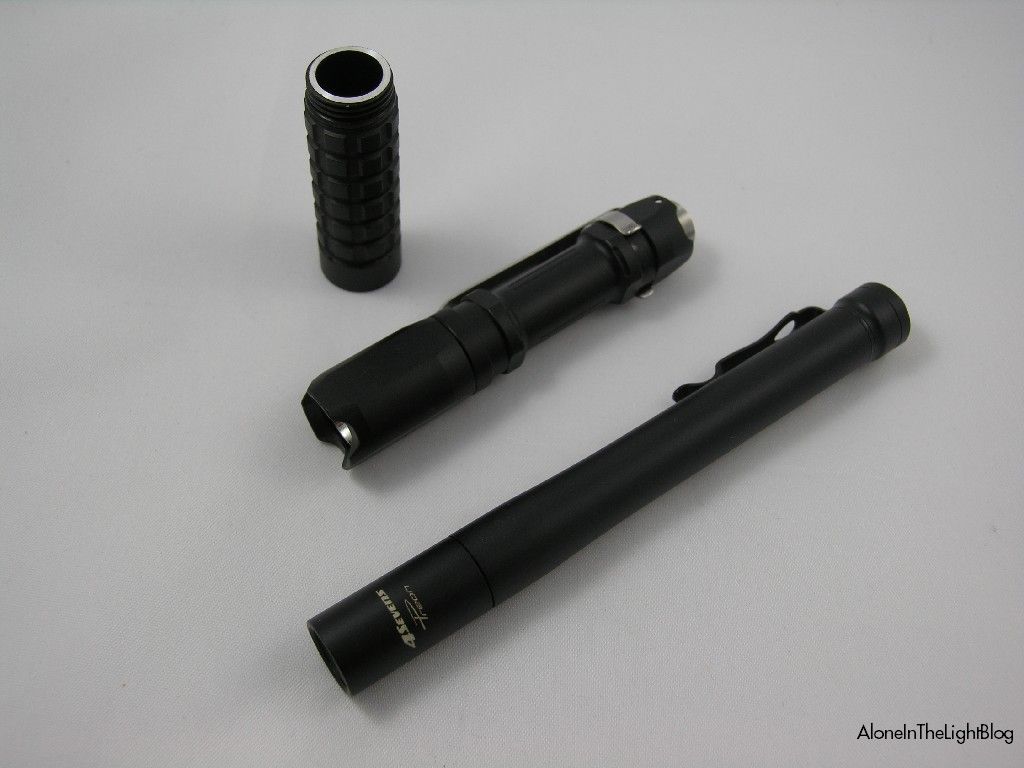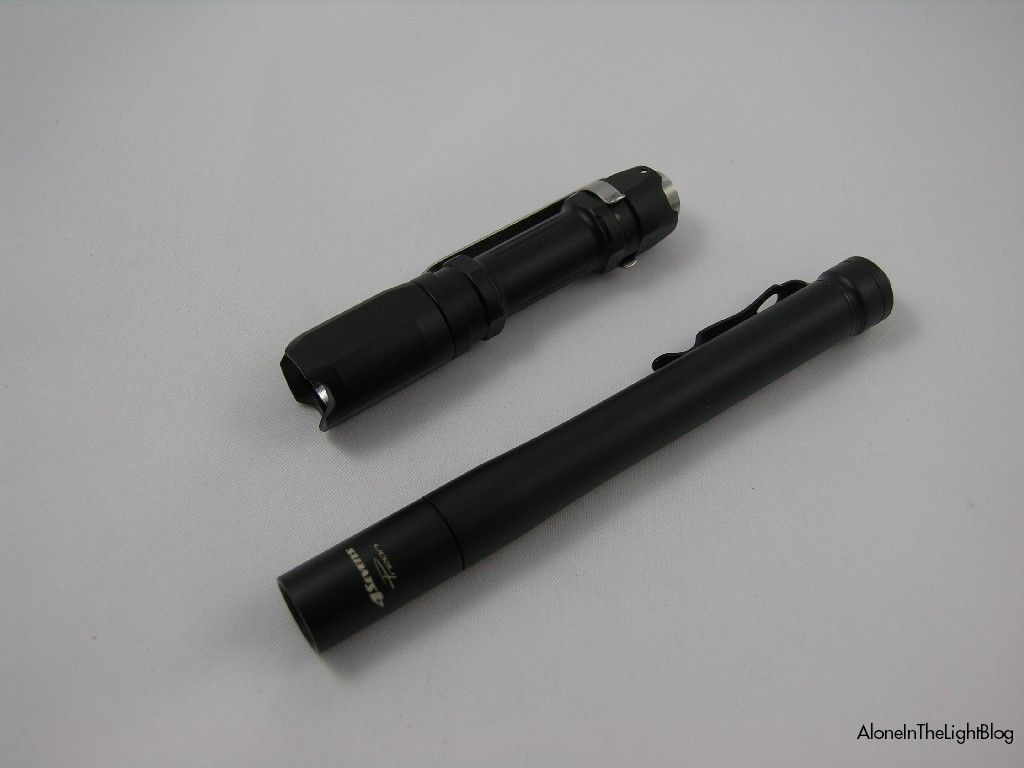 Here with the 1xAAA Lumintop Tool clicky version.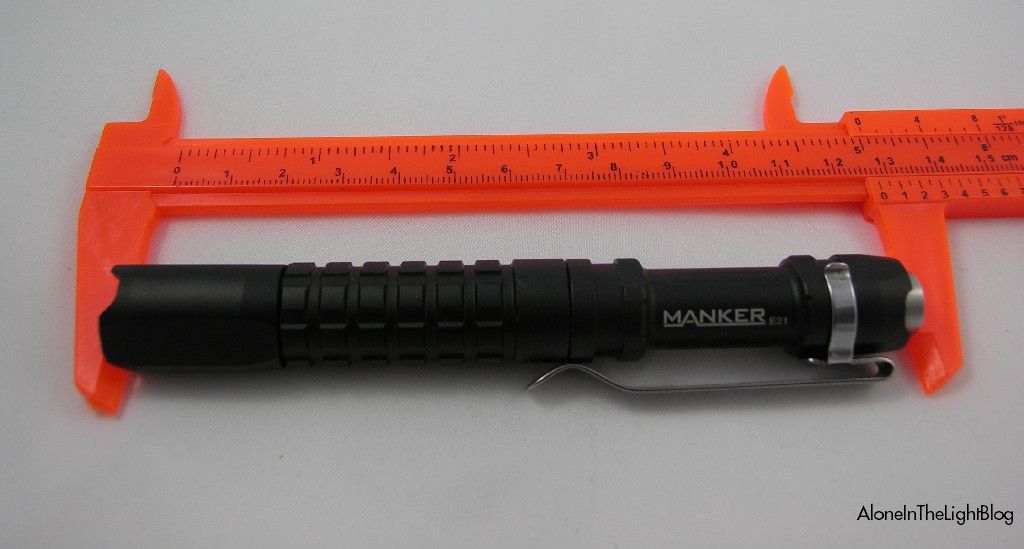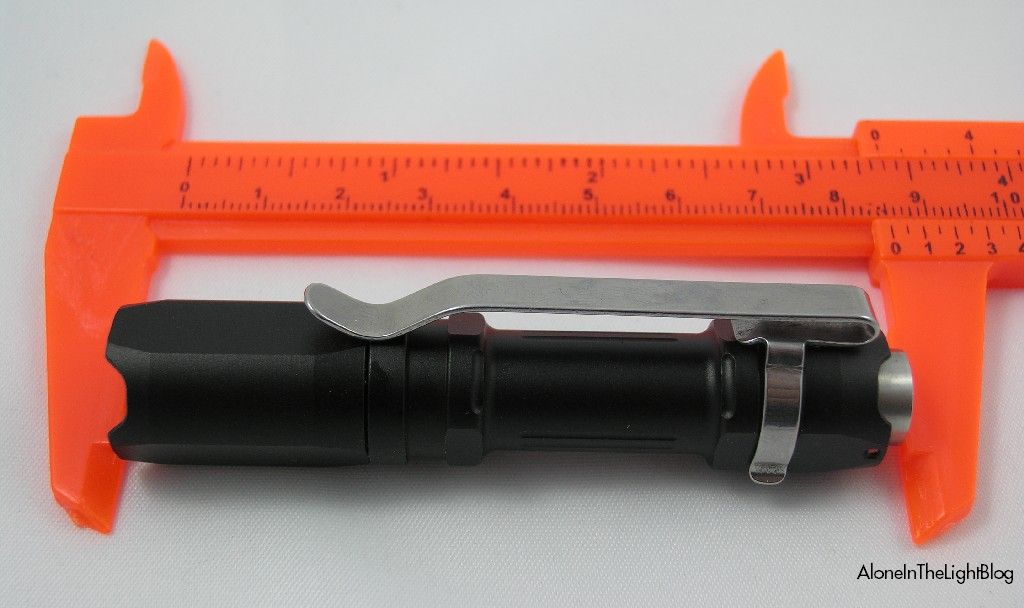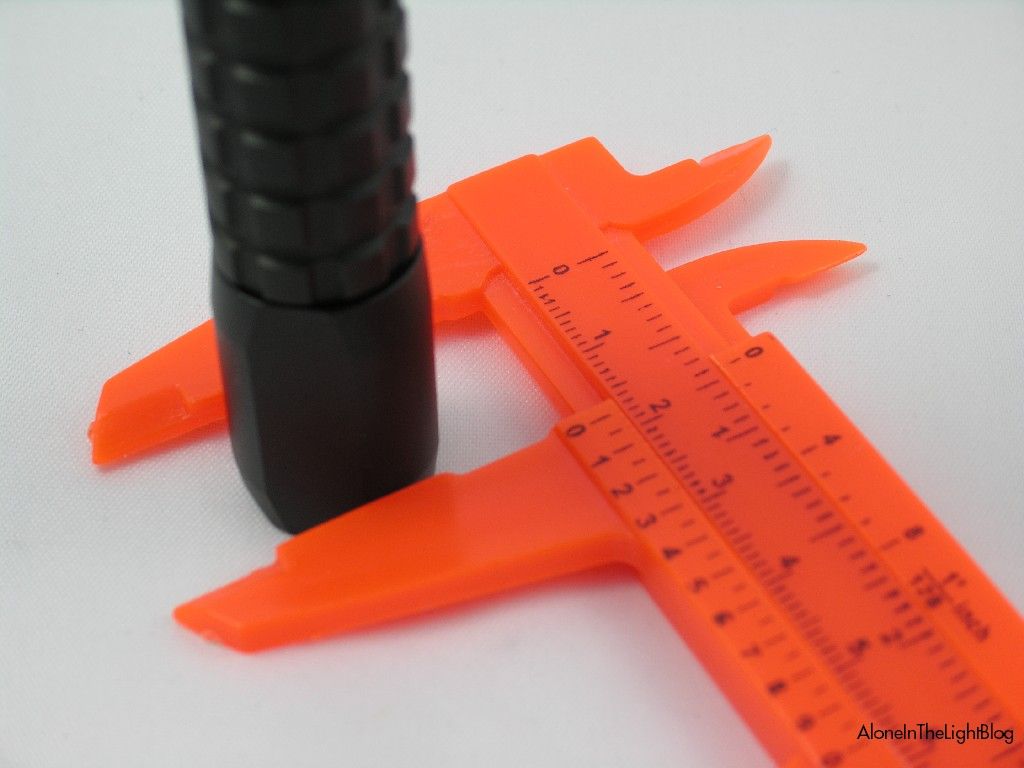 UI
The forward clicky allows momentary on.
The light has 3 constant output modes: low, mid and high. The light always turns on at low mode.
To proceed between the modes you can either half press every time the switch, and when you are in the desired level, fully click it; or turn on and off the light every time to change level.
After you went through low mid hi cycles twice, you'll have strobe mode.
Beamshot at 0.5 meters from the wall
I like the NW tint of this light, with good CRI.
Some tint and beam comparison with the Preon II Warm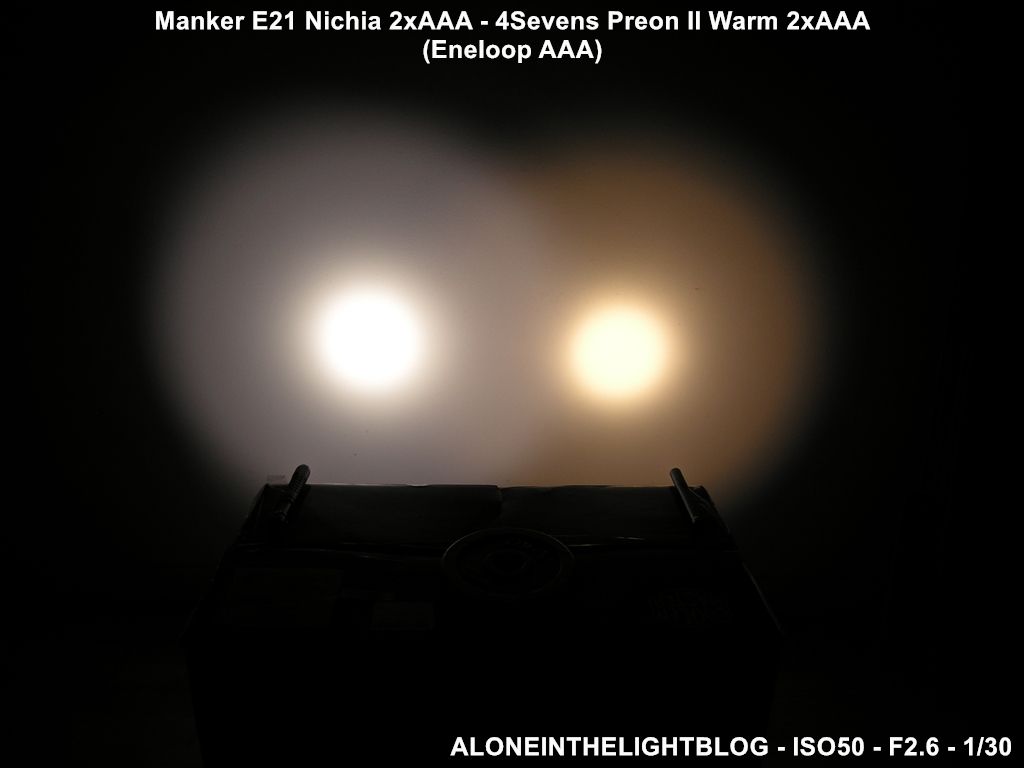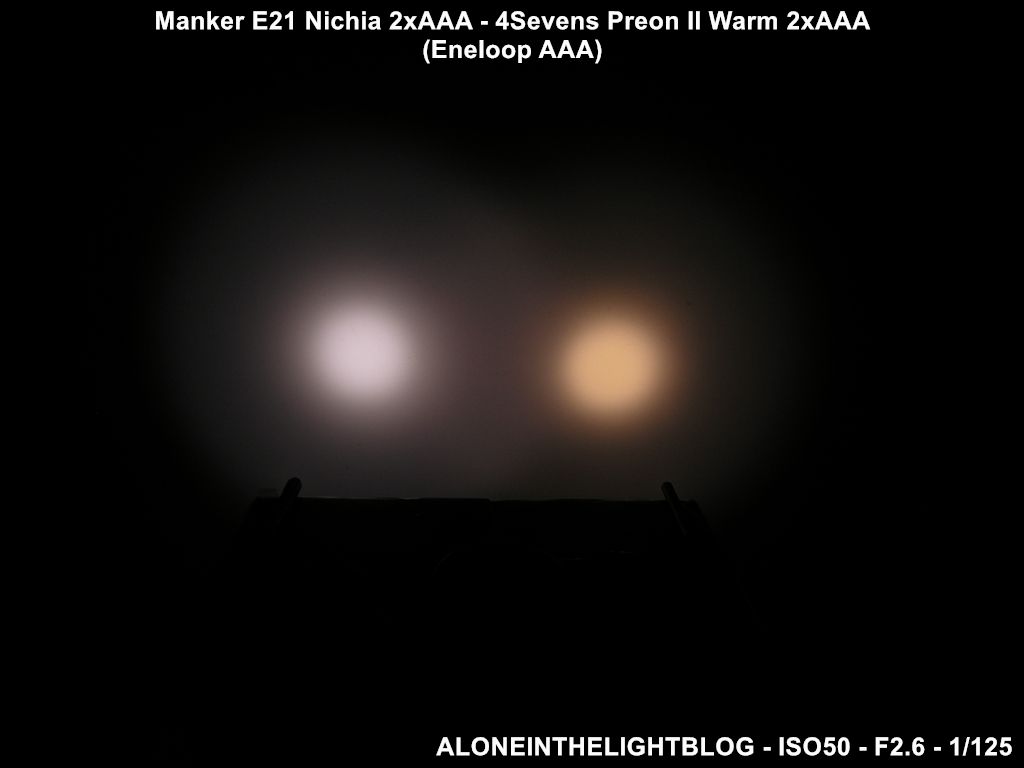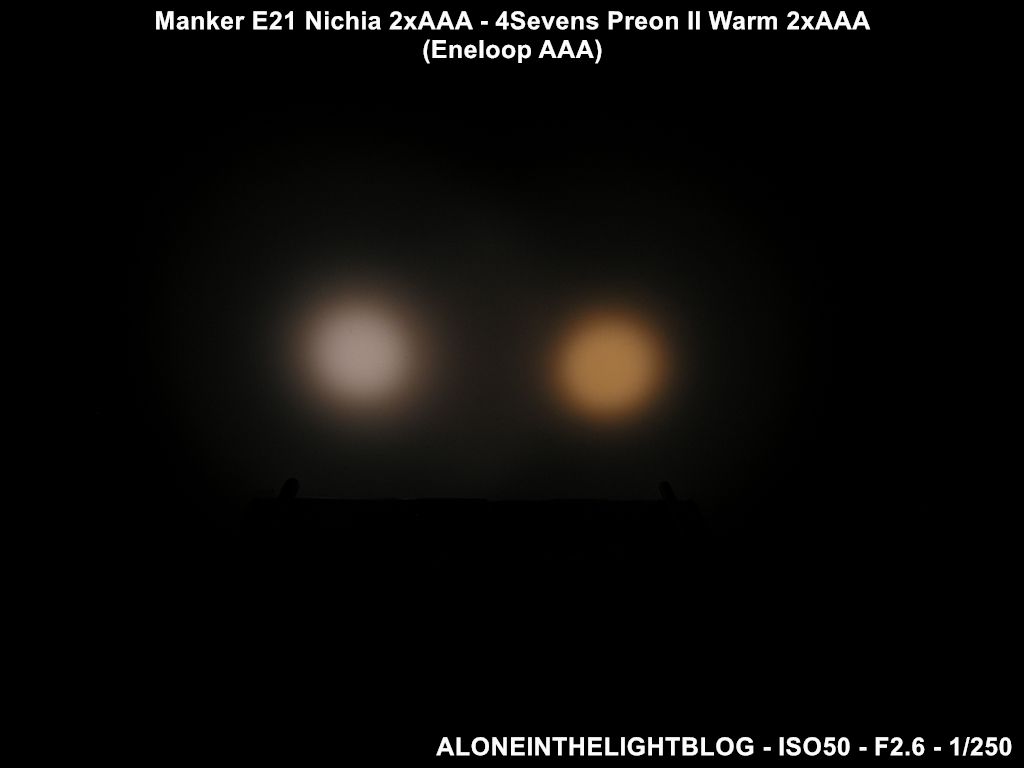 Beam and tint comparison with the Lumintop Tool Ti XP-G2 CW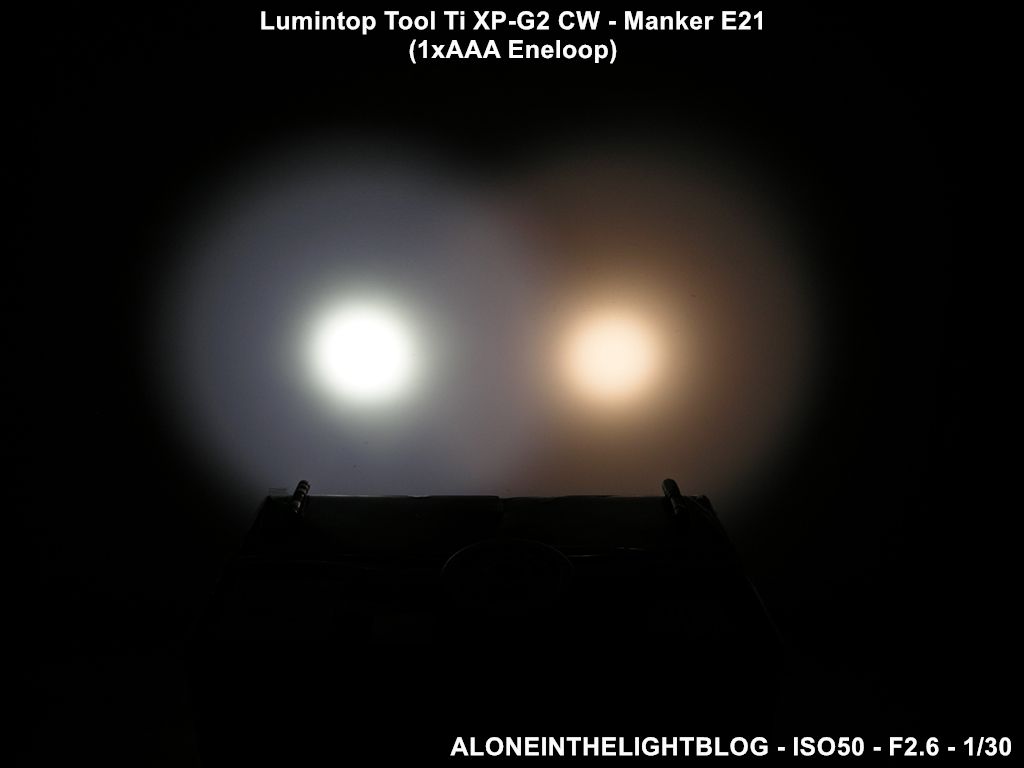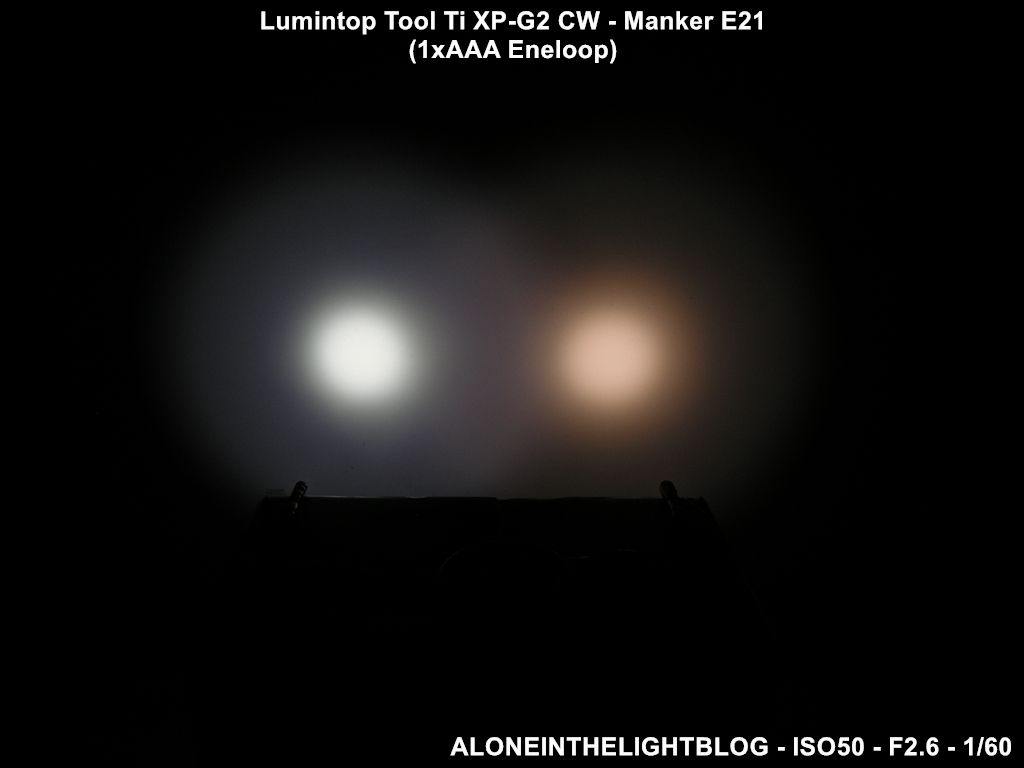 Beam and tint comparison with Nitecore NU20 CRI, Nitecore TIP CRI, all 3 lights equip a Nichia 219B emitter. All lights set at mid mode (around 20 lumens).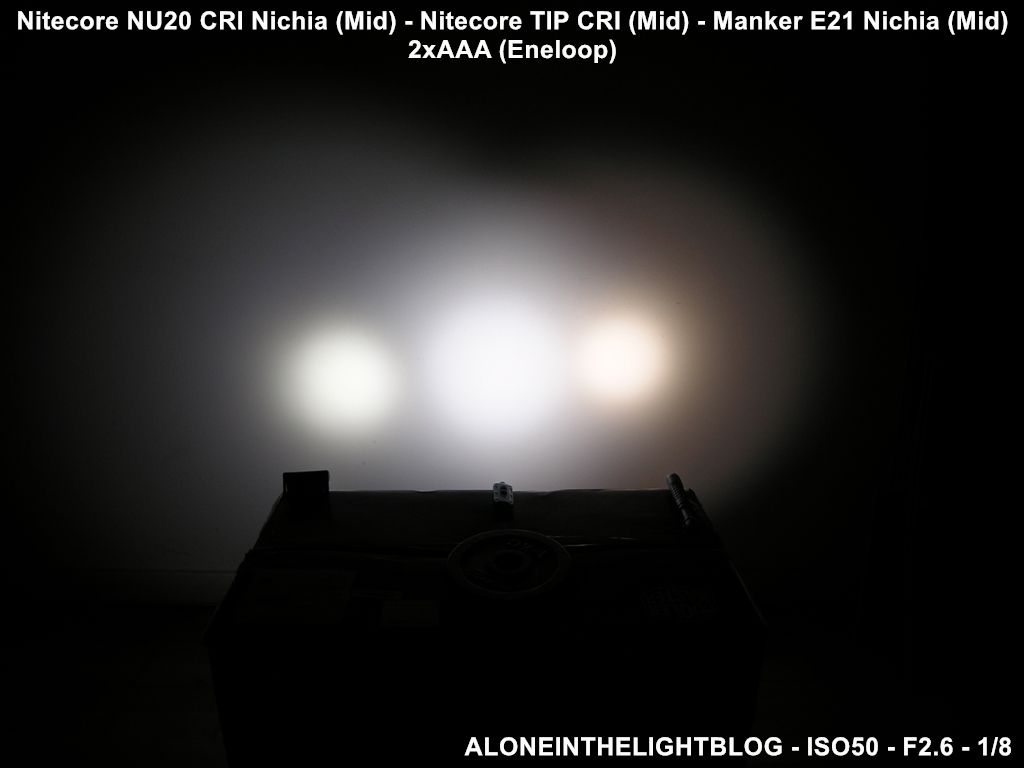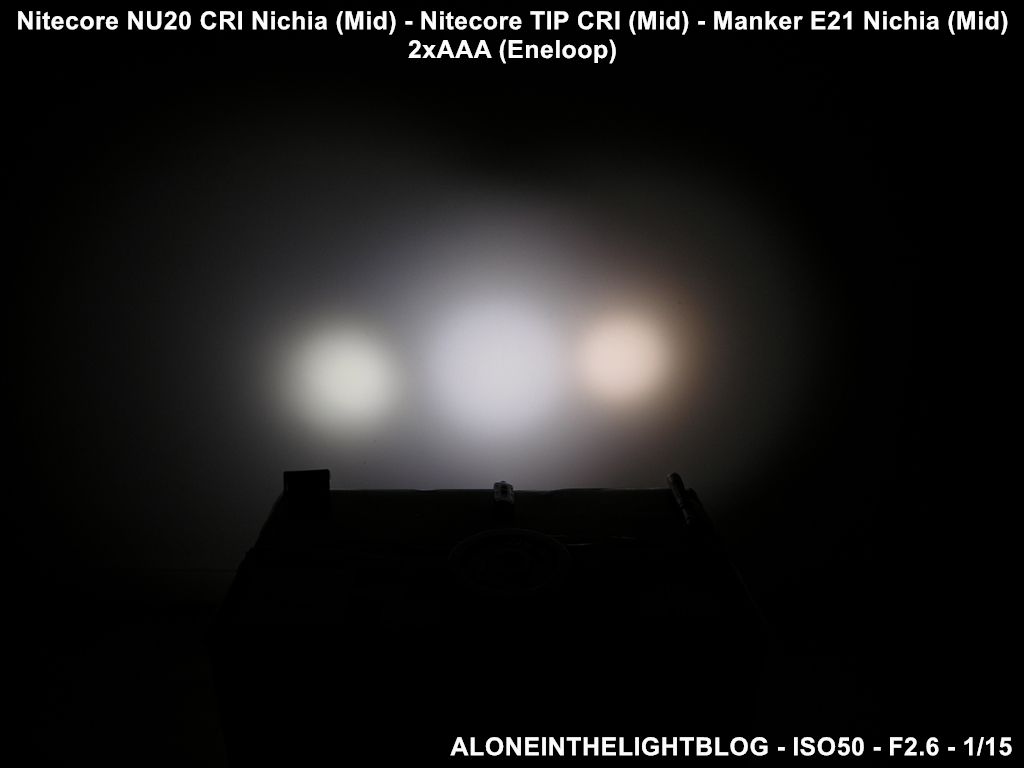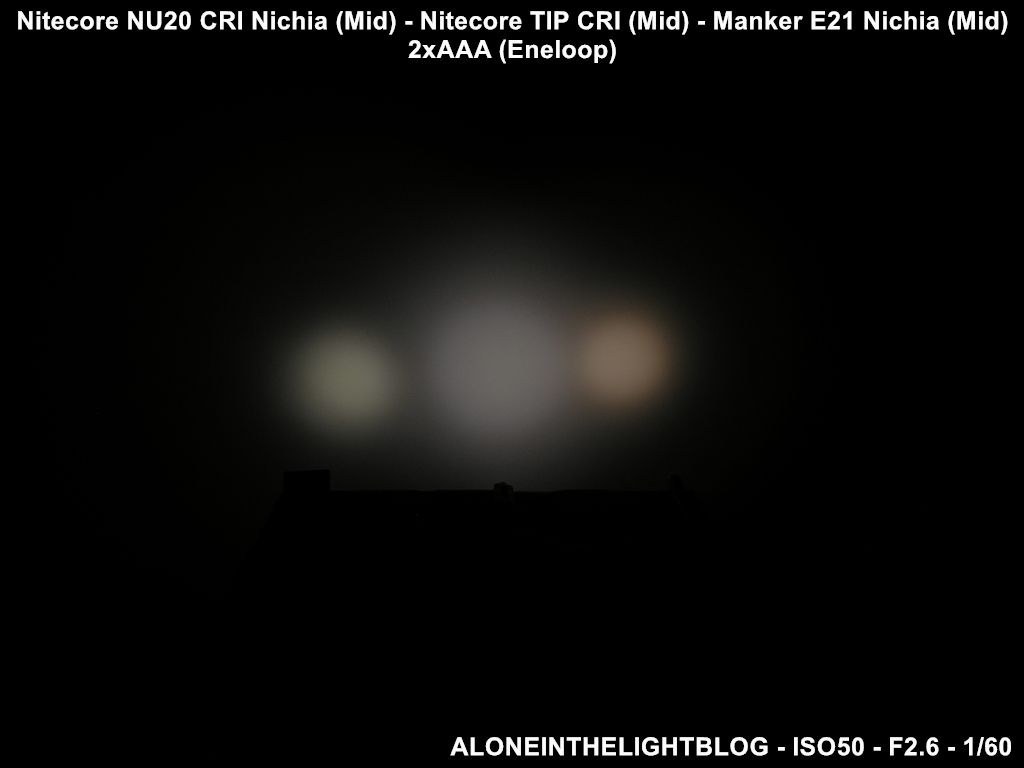 The tint of the 219B on the E21 is the most warm, I like it a lot.
Output and runtime
Both tested with Eneloop AAA cells.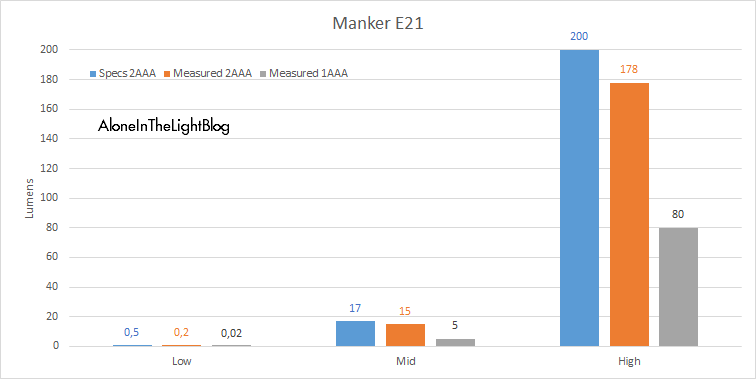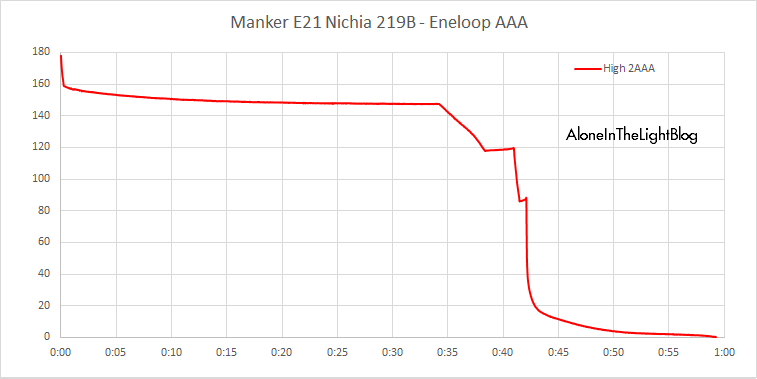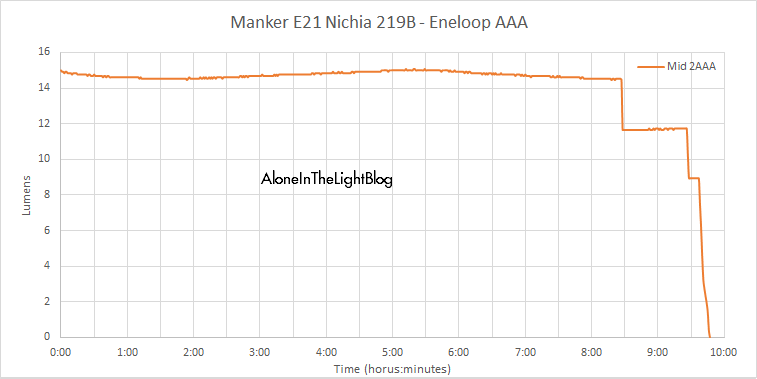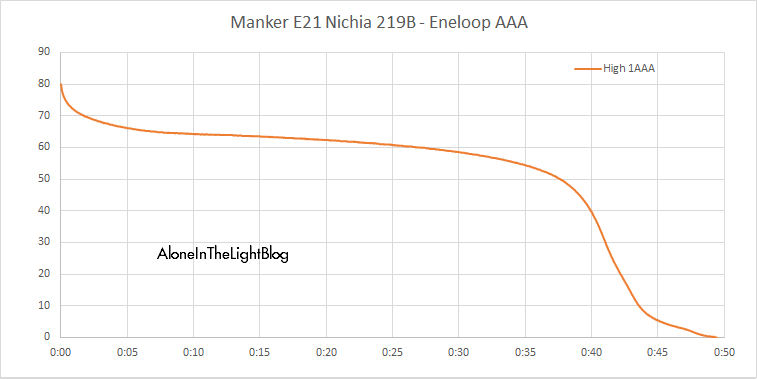 My thoughts
Fit and finishes are as you would expect from Manker.
The E21 is built as a tank and is to my knowledge the only penlight that is able to operate with 1 and 2 AAA without the need to purchase additional parts. Preon were initially available in a kit with 1xAAA and 2xAAA bodies, but not now.
I believe these are the 2 most distinguishing features of this light: design and 1xAAA/2zAAA capability.
On all my penlights and lights with a clicky type interface, I do prefer a reverse clicky instead of a forward one because I do prefer turn the light on and then switch modes, instead of switching modes by lightly tapping the switch and "confirming" the brightness with a full click. And that, I repeat, is my personal preference.
I'd like the light to turn on at a higher output than moonlight, like 5-10 lumens, because for almost all my penlight needs, I have to switch to at least medium mode or high mode all the time.
So, either changing the sequence to mid-low-hi, or even better IMHO, change brightness to 5(or10) – 50 – 200 lumens.
Don't get me wrong, I love firefly and sub lumen modes, but not when a light has just 3 modes and one of them is a firefly.
I'd like to see the same brightness for low mode both for 1xAAA and 2xAAA configuration.
Thanks to: AntoLed for the camera and the luxmeter.