Free flashlight, get them while you can, Oh wait, you can't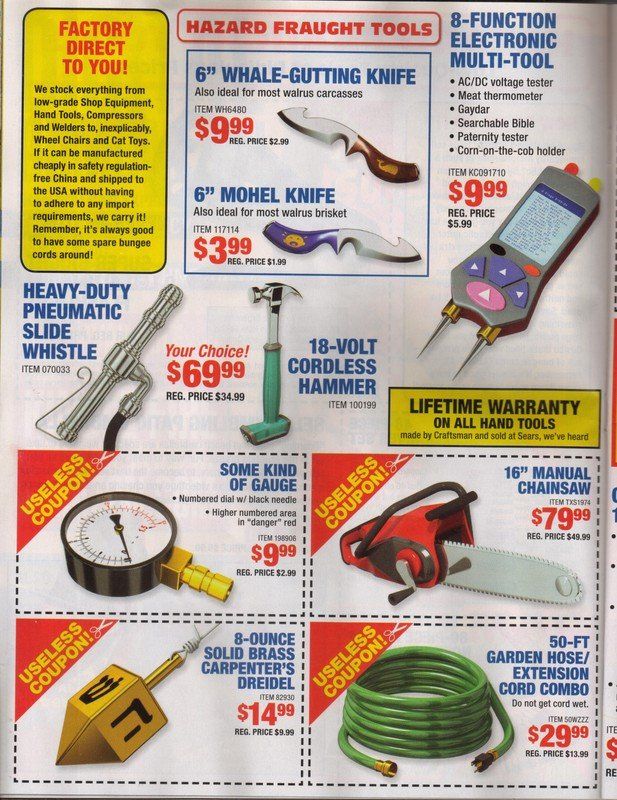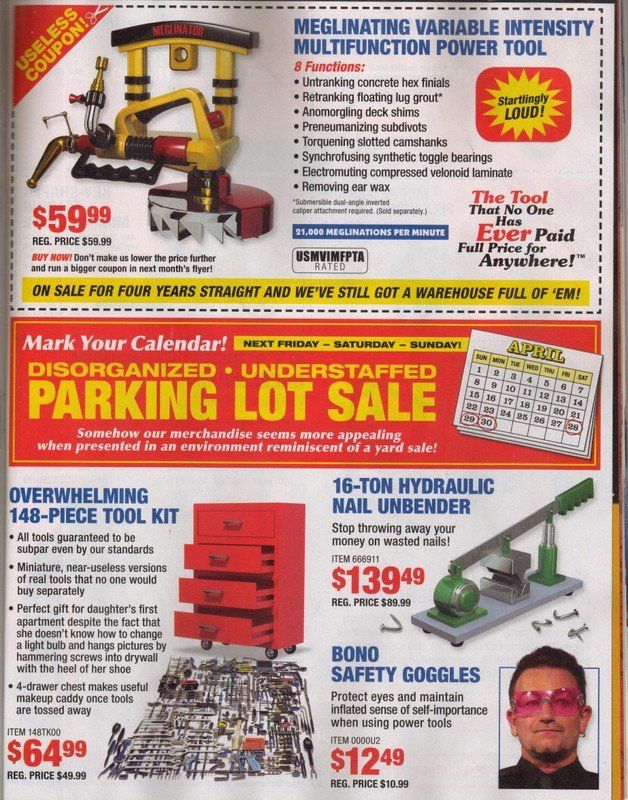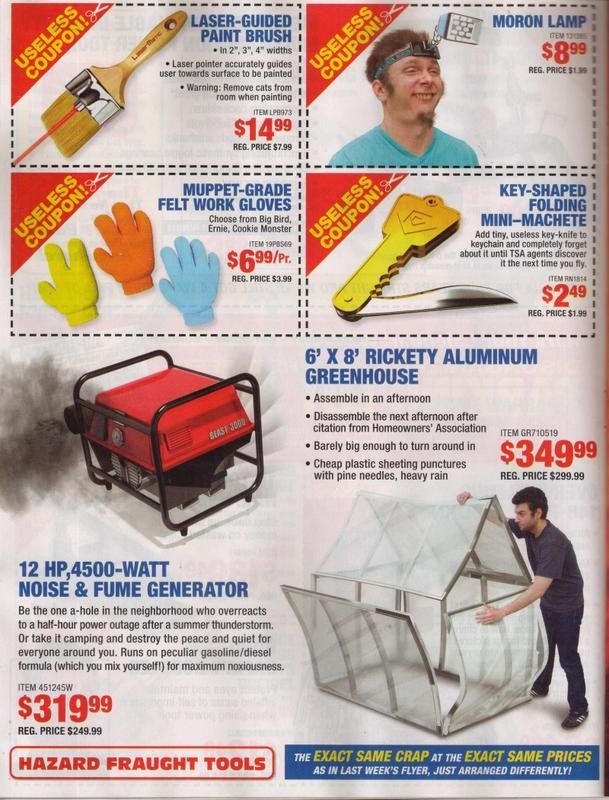 That's hilarious thanks for the good laugh
Haaaa! "18-Volt Cordless Hammer"!!! :bigsmile:
Thank you, I really needed that. Hilarious - and perhaps a bit appropriate for us as a group…… Any idea who took the considerable time to put it together?

LOL
I have seen that moron lamp before ;-)
Manual chainsaw!! Thanks for posting! :bigsmile:
Those Bono safety glasses are way overpriced!
I got mine for $4.35.
Plus they say NASCAR!


NASCAR GT Safety Glasses Brilliant Deep Pink
"Offer good only on item shown, not on three other identical models we carry with different stock numbers."
Thankssss for posting it :bigsmile:
LOL. Funny because it's so close to the truth.
As I understand it, there was not enough room to display both the Left and Right handed versions!
Brilliant! Who done did this?
Hilarious.
Saved and emailed on.
Someone has time, talent and wit
Pure awesome! Thanks for sharing.
I was actually reading it to decide future BF purchases, then… wait!…scratches head, re-reads, WTF! LOL! LMAO! Got me good!

I was looking for "liquid Hammer" apply one drop, and nails will drive themselves in while you sleep.
LOL. Haha wow that was a good laugh. I loved the 18v cordless hammer and the manual chainsaw. Definitely passing this on to friends. Thanks for posting!