Arcas AA 800mAh (Silver-red)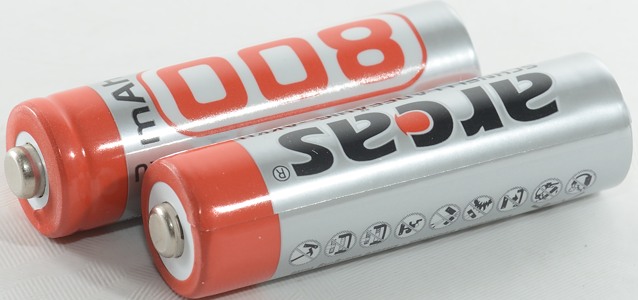 Official specifications:
Voltage: 1.2V

Capacity: 800mAh

Weight: 18.8g

Size: 14.4 x 50.1mm

Maximum temperature raise at different discharge currents: 1A:+2,0°C, 2A:+5,0°C, 3A:+7,7°C, 5A:+11,6°C, 7A:+17,8°C, 10A:+2,9°C
This is a very low capacity AA NiMH cell.
The table above only contains data for the B cell.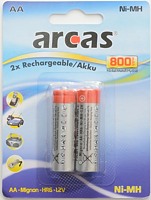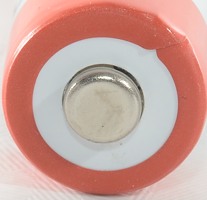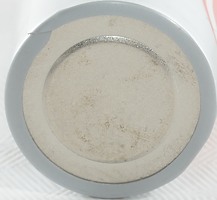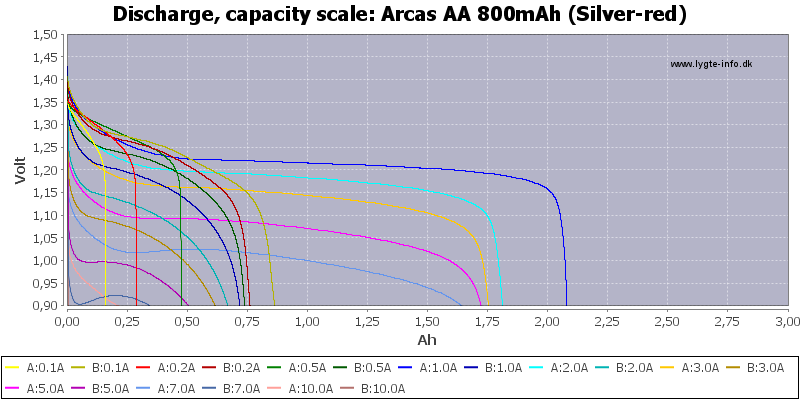 This charts looks strange. The A cell starts at very low capacity and then suddenly is a 2000mAh cell. The low capacity is because the charging failed, my system stopped to early (Because the voltage did drop).
The B cell looks like a regular 800mAh cell, but it has problems delivering more than 3A.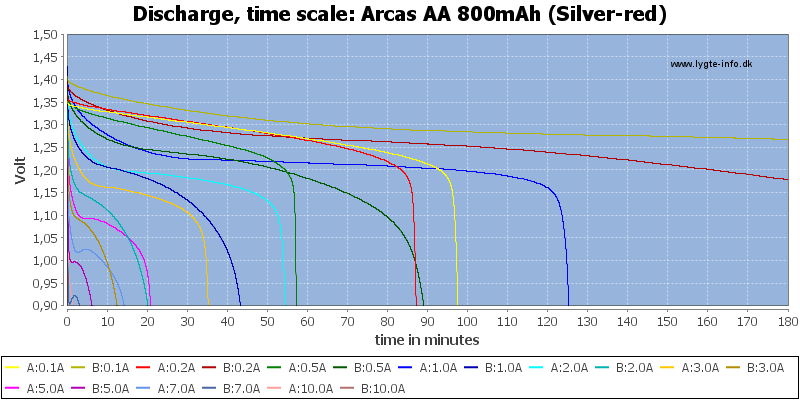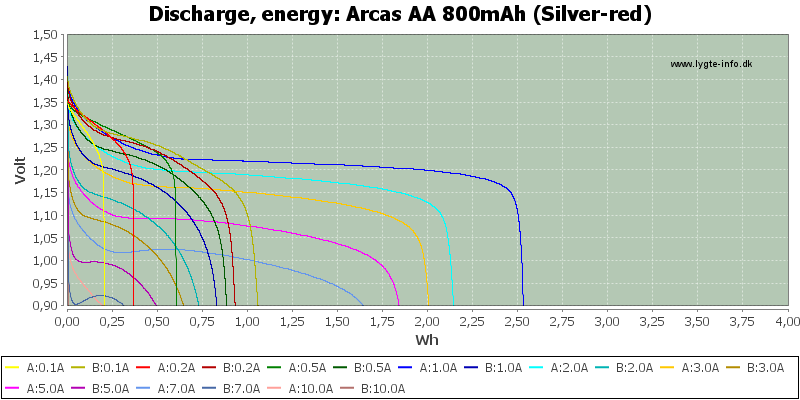 Conclusion
I am not impressed with these cells, the manufacturer do not have control with the packing of the cells and performance is not very good.
It is also interesting that the brand do not have 2000mAh cells, only 800mAh and 2700mAh, where did the 2000mAh come from?
Notes and links
How is the test done and how to read the charts
Compare to other AA/AAA batteries: Alkaline/NiMH/Lithium