Efest 18500 1500mAh (Black) 2014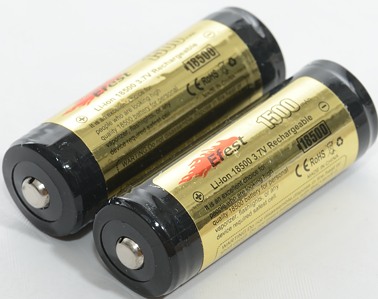 Official specifications:
Model: Efest 18500 3.7v Li-ion
Min Capacity: 1500 mAh
Typical Capacity: 1500mAh
Nominal Voltage: 3.7V
Size: Max. 54.10x18.39mm
Weight: 45g



This is a protected 18500 battery.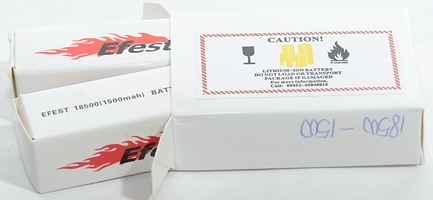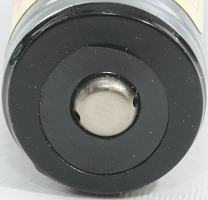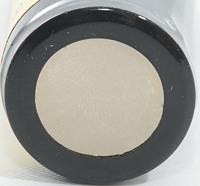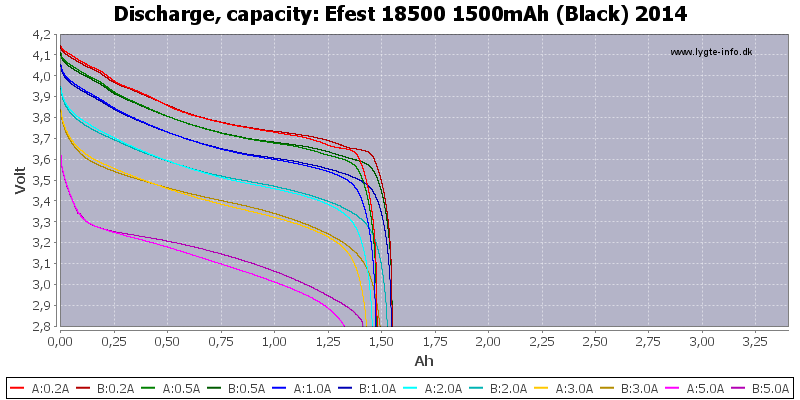 The batteries does have exactly the rated capacity.
5A is a bit high for this battery, it is better used at lower currents (Like 2A).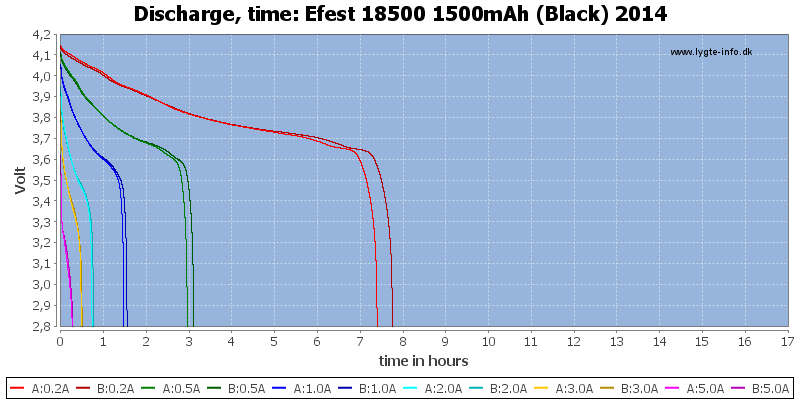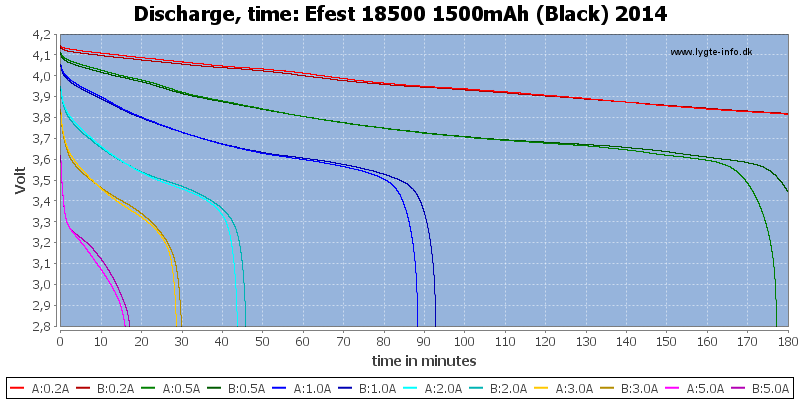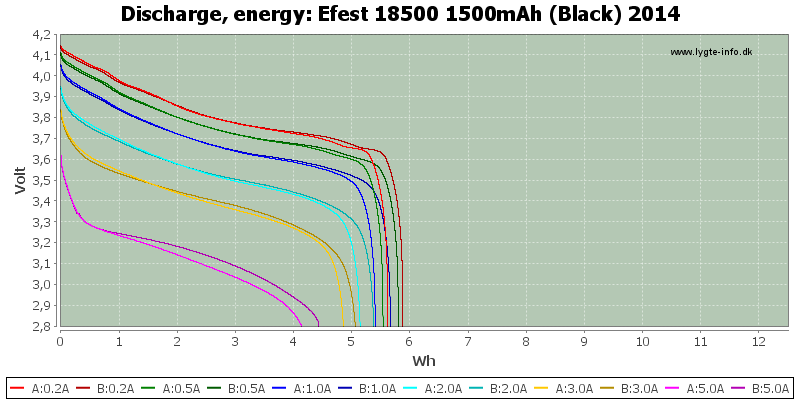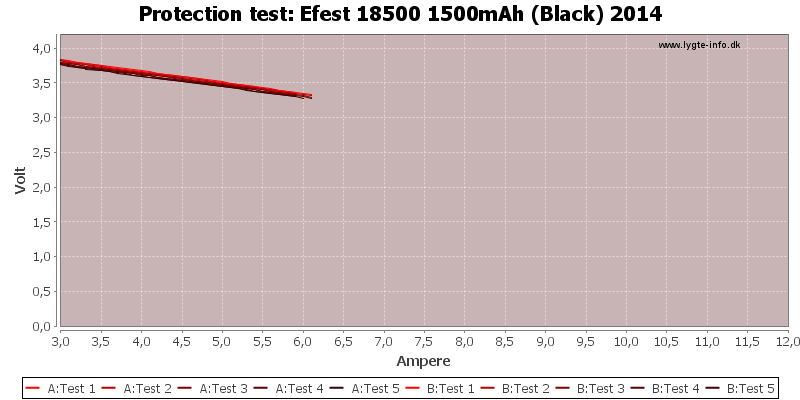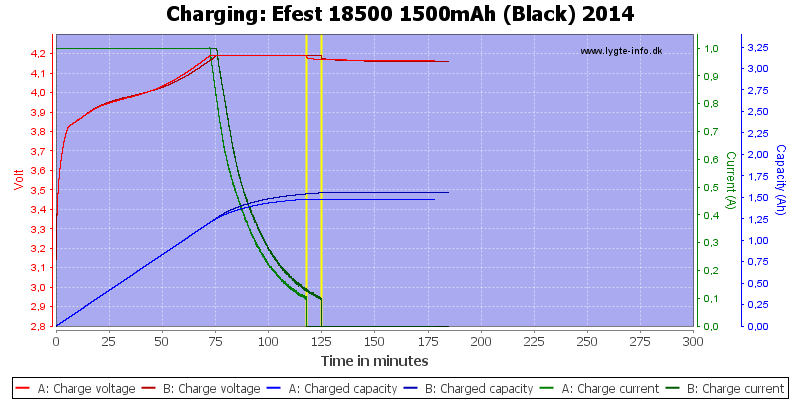 Conclusion

The capacity is as expected for a 18500 battery.
I will rate the battery as acceptable.



Notes and links

How is the test done and how to read the charts
How is a protected LiIon battery constructed
More about button top and flat top batteries