Fujitsu AAA HR-4UTC 750mAh (White)




Official specifications:
Nominal voltage: 1.2V
Typical capacity: 800mAh
Minimum capacity: 750mAh
Low self discharge (LSD)
Retains 85% charge after one year, 70% after 5 years.
Rechargeable up to 2100 times.


Maximum temperature raise at different discharge currents: 1A:+1,9°C, 2A:+4,5°C, 3A:+6,7°C, 5A:+10,5°
These cells are long life NiMH from the FDK factory in Japan.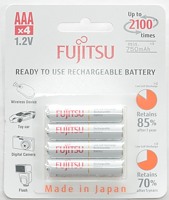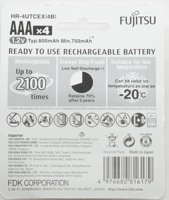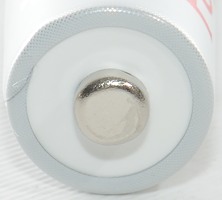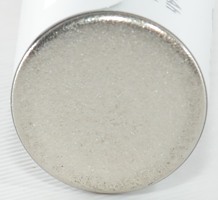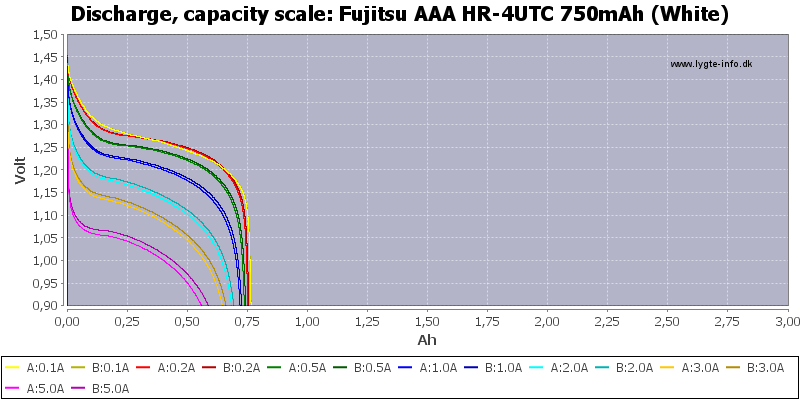 There is very good tracking between the two cells. They can handle 5A current, but as usual it is better to use a lower current.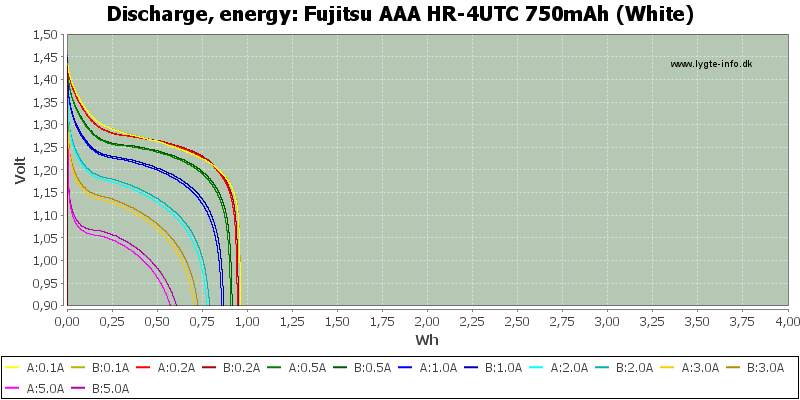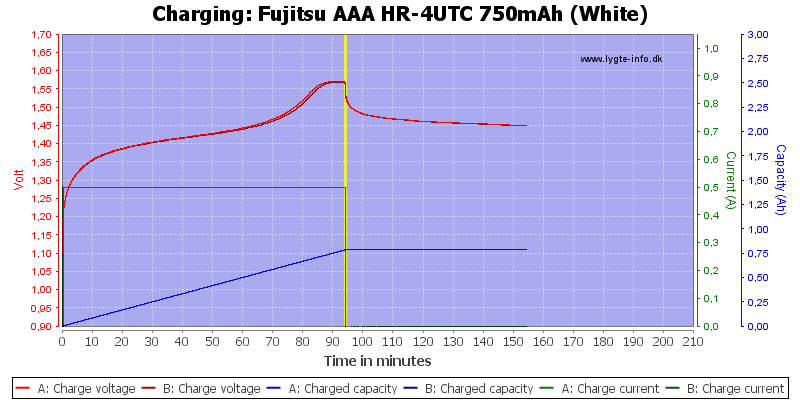 Conclusion

These cell has very good performance and are supposed to last for many years.



Notes and links

The batteries was supplied by FDK German for a review.

How is the test done and how to read the charts
Compare to other AA/AAA batteries: Alkaline/NiMH/Lithium