GIF ICR18650 12000mAh (Yellow)








Official specifications:
Voltage: 3.7V

Capacity: 12000mAh
The highest rated capacity I have seen, it is easy to print a high number, but it do not mean the cell has a high capacity.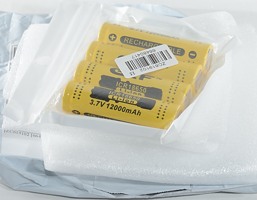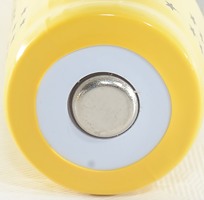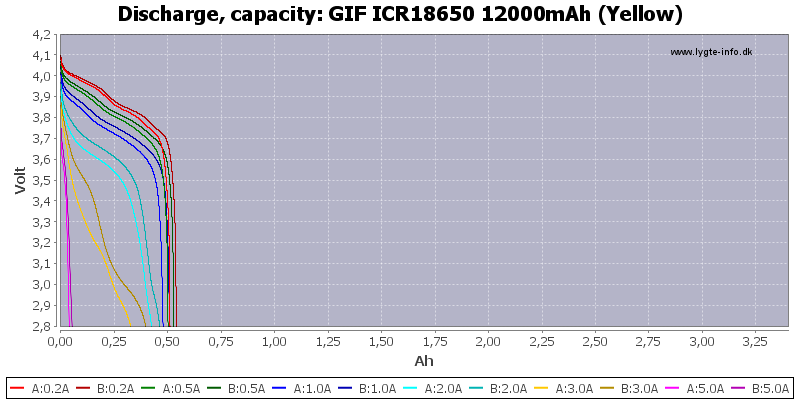 The curves are not really a surprise, the real capacity is very low and the cell cannot deliver much current.
The cell do not have enough energy to get really warm.
Conclusion
This cell is as expected, a very bad cell with low capacity and not able to supply much current.
Notes and links
How is the test done and how to read the charts
How is a protected LiIon battery constructed
More about button top and flat top batteries
Compare to 18650 and other batteries