GP ReCyko+ AAA 950mAh (Green)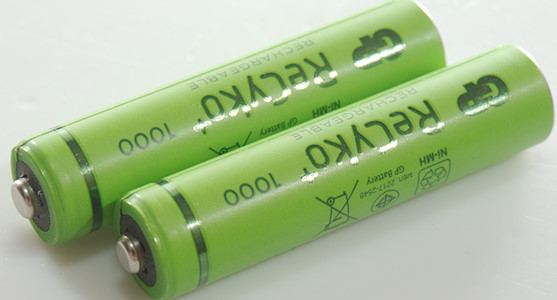 Official specifications:
Voltage: 1.2V

Capacity: 950mAh

Chemistry: NiMH

Life: 6 years or 300 cycles

Low self discharge: 70% after 12 months

Maximum temperature raise at different discharge currents: 1A:+2,5°C, 2A:+6,1°C, 3A:+9,7°C, 5A:+15,4°C
High capacity NiMH AAA cells from GP with lof self discharge.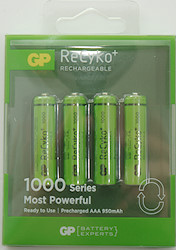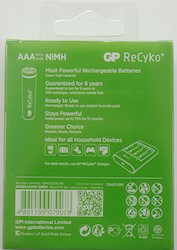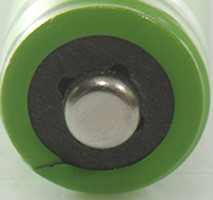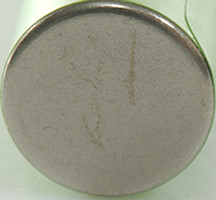 The two cells match very nicely. At low current they have the specified capacity and like all NiMH capacity goes down with higher current.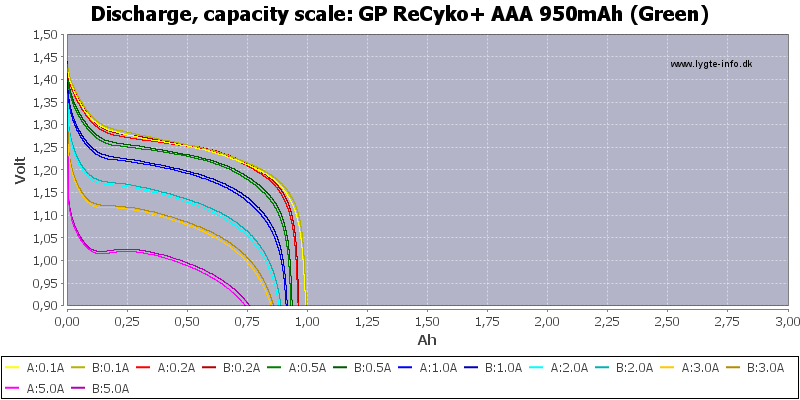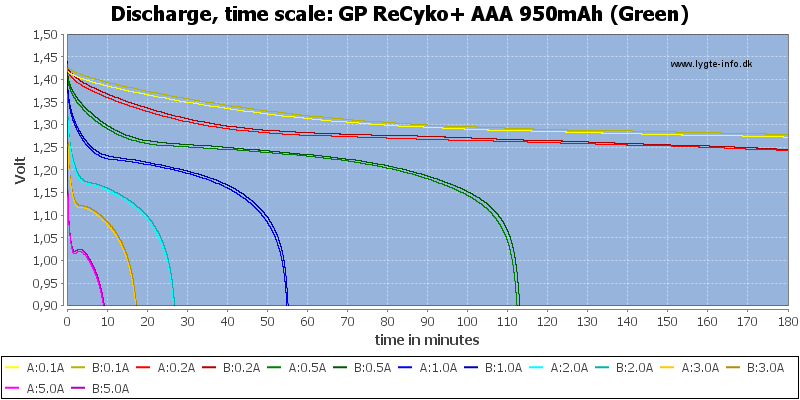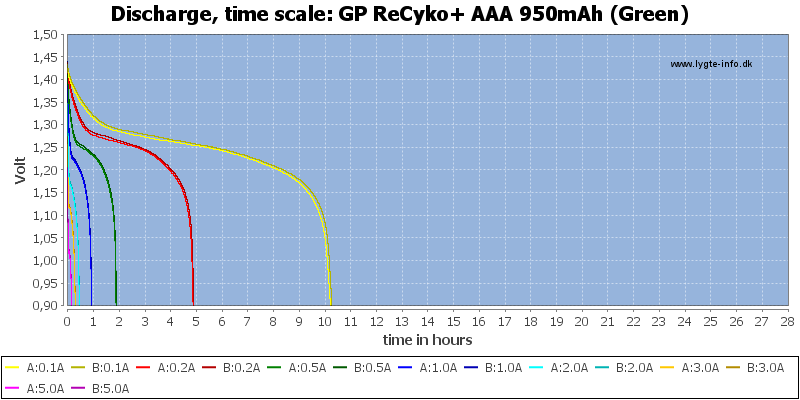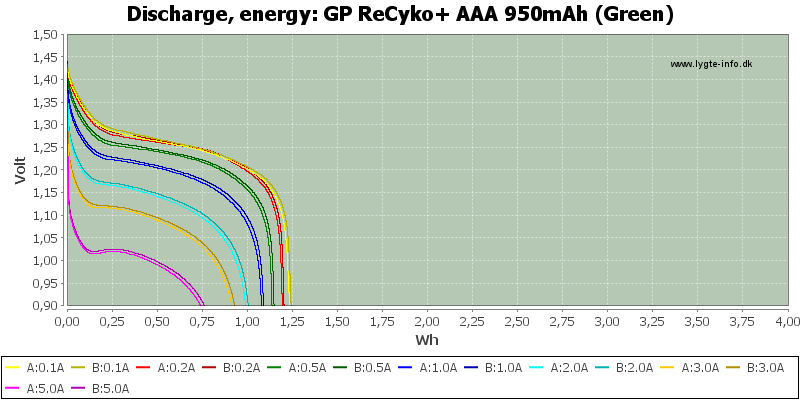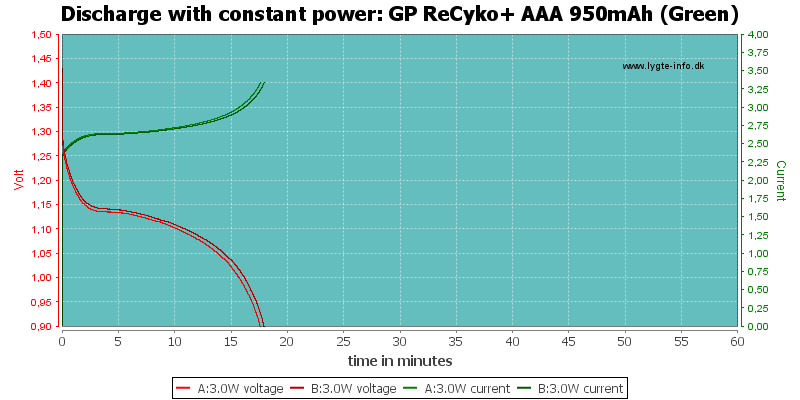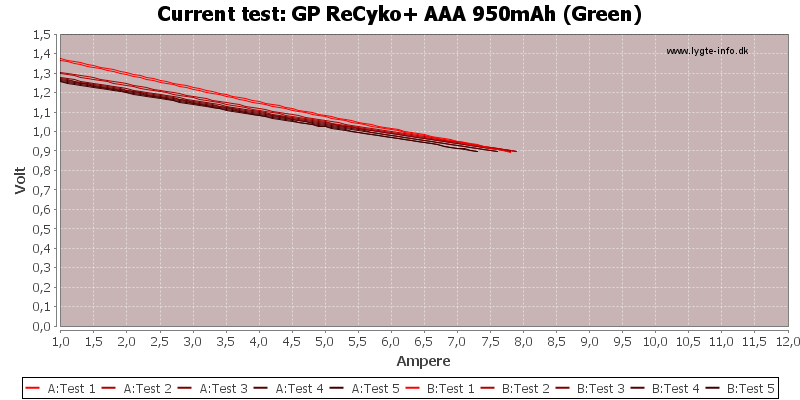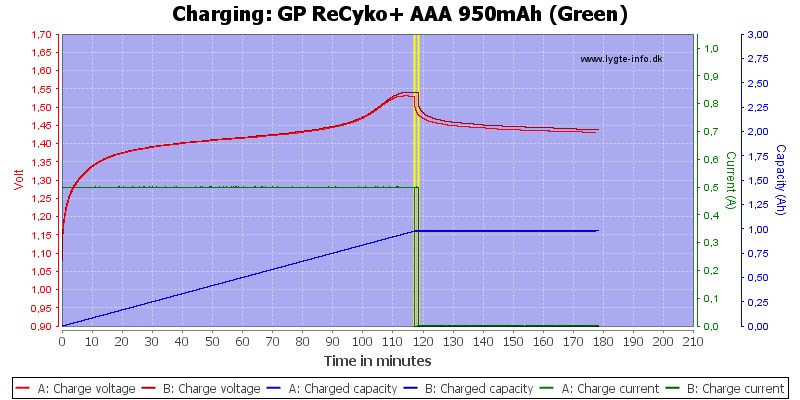 Conclusion
It looks like good AAA batteries with lots of capacity (At least for AAA size).
Notes and links
How is the test done and how to read the charts
Compare to other AA/AAA batteries: Alkaline/NiMH/Lithium