Hohm 18650 Work2 2547mAh (Black-white)








Official specifications:
Capacity: 2547mAh

Max Charge Rate: 3.82A

Max Charge Voltage: 4.2V

Continuous Discharge Rate: 25.3A

Max 80oC | 3.2V cut-off: 35.8A

Pulse | Peak6: 42.4A

Cycle Life Retention: 500 Cycles (69), 1000 (58)

Chemistry Type: QSP Li-NMC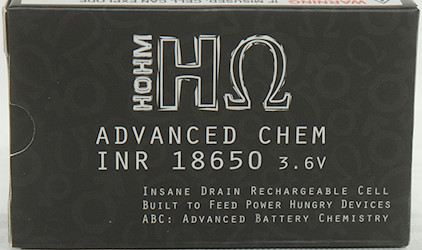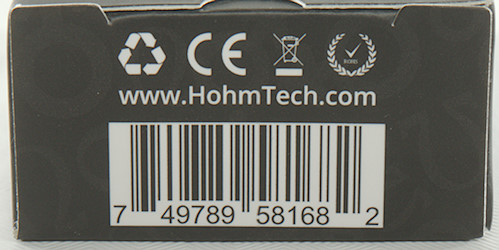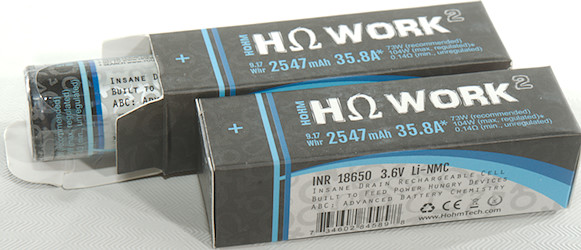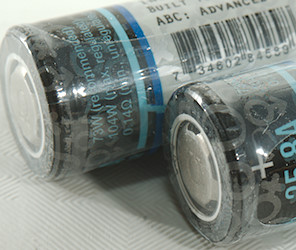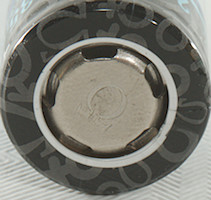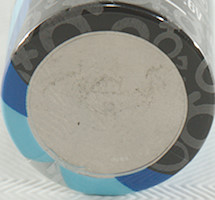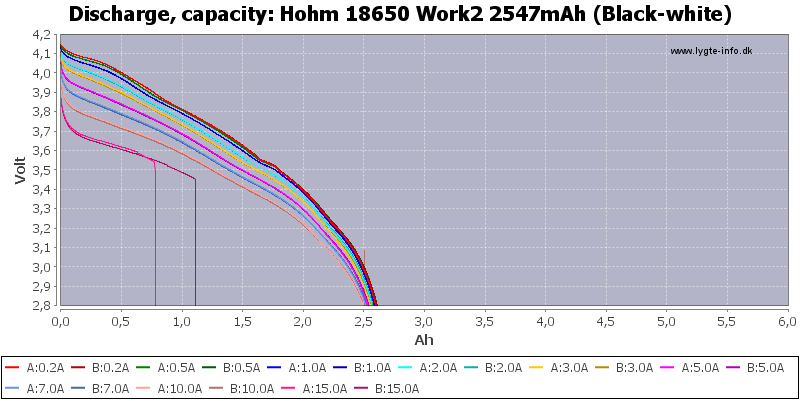 The specifications for the battery sound fine and the two cells match very nicely in the discharge curve, but a internal fuse blows at 15A discharge current
The battery is not hot on the outside when the fuse blows.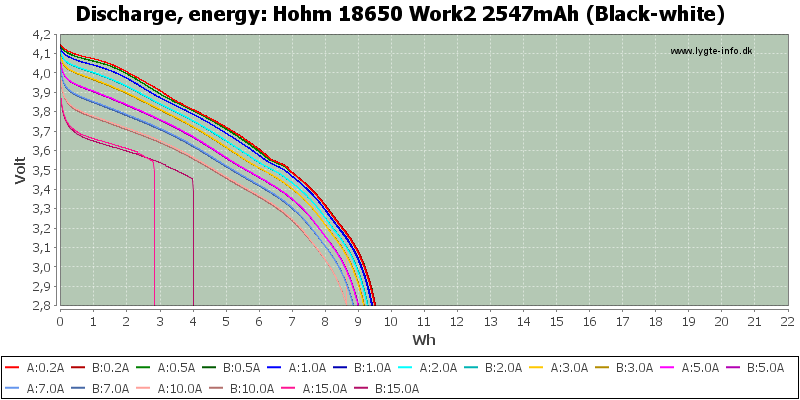 Conclusion
The batteries looks fine at low current (That is 10A), but something is wrong with the current rating or the batteries. The overload fuse burns out way below rating.
Notes and links
The batteries was supplied by Hohmtech for review.
How is the test done and how to read the charts
How is a protected LiIon battery constructed
More about button top and flat top batteries
Graphical comparison to 18650 and other batteries
Table with all tested LiIon batteries