MXJO IMR18650 3000mAh (Yellow)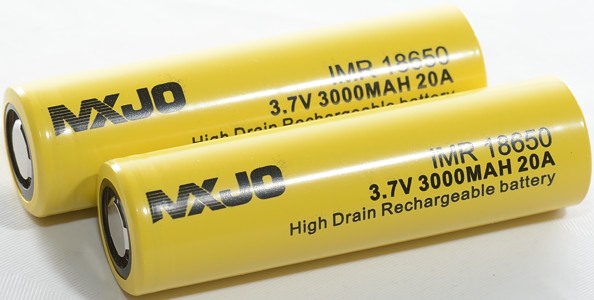 Official specifications:
Capacity: 3000mAh
Nominal Voltage: 3.7V
Max. Pulse Discharge Current: 20A
Dimensions: 65*18.24MM (+/-0.05)mm
Operating Discharge Temperature: -10 to 60 Degrees Celsius
Standard Charge: CC/CV
Cycle Life: > 500 cycles
Weight : 65g



This cell is rated at 3000mAh with a rather high current.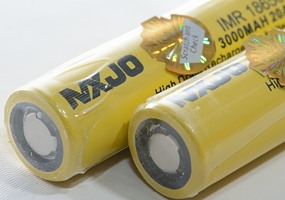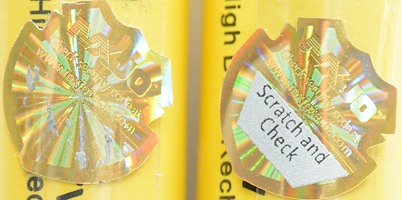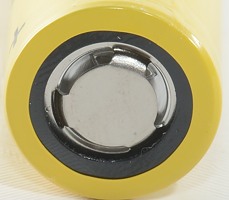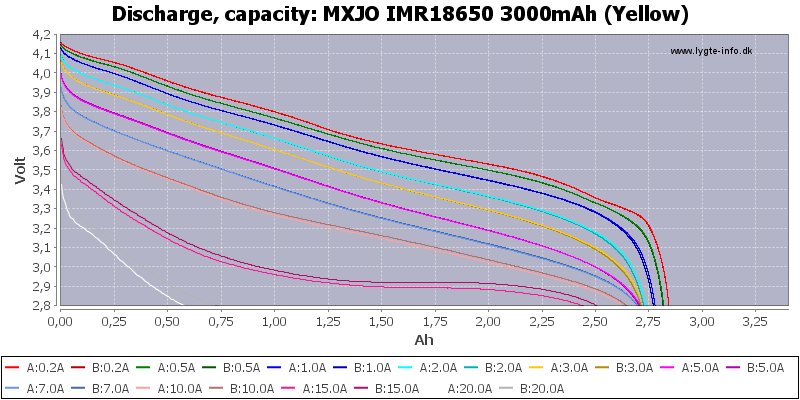 The discharge curves looks very fine up to 10A, but 15A and 20A looks like too much.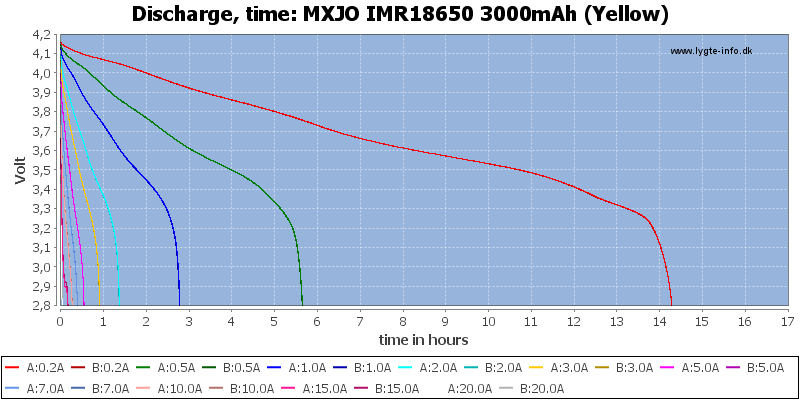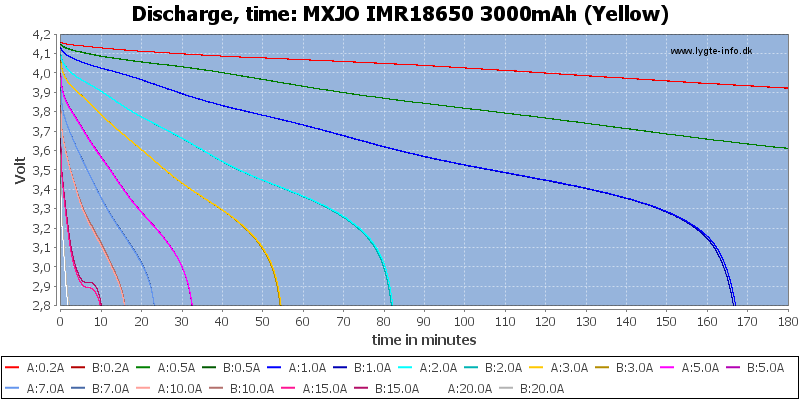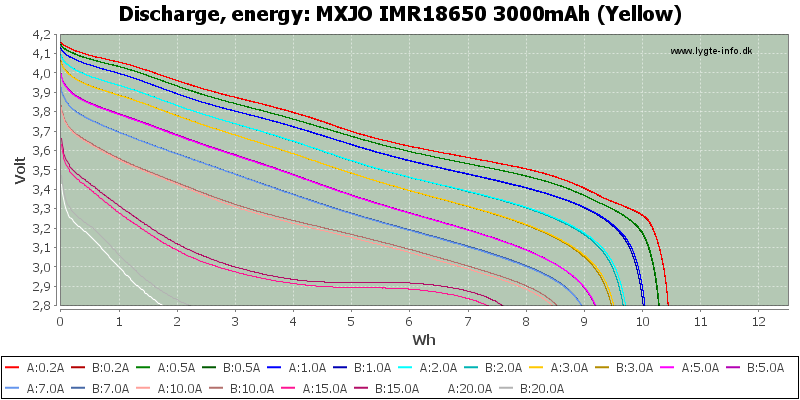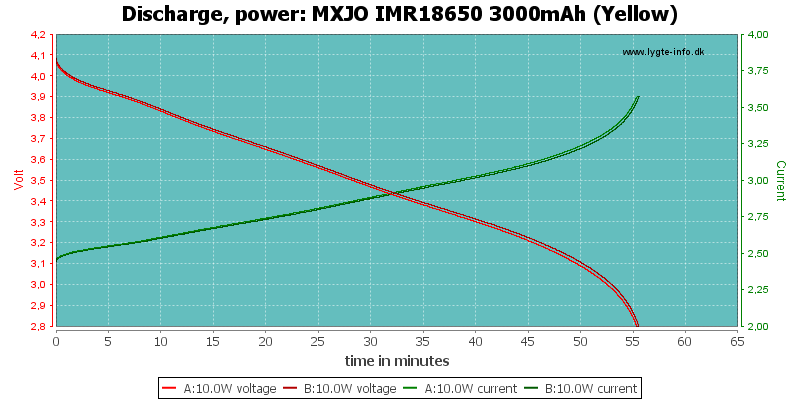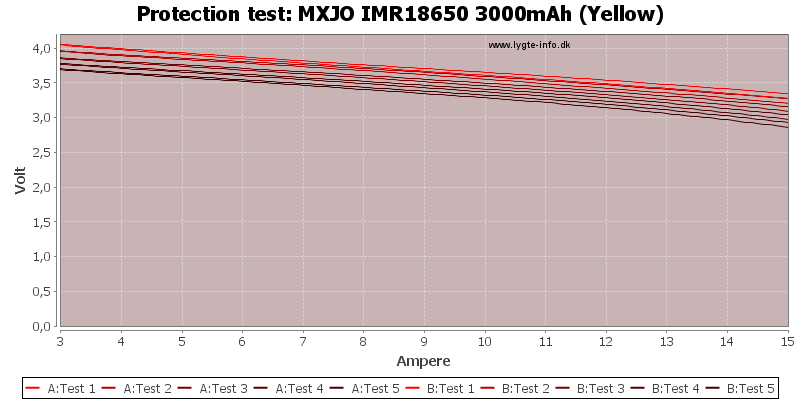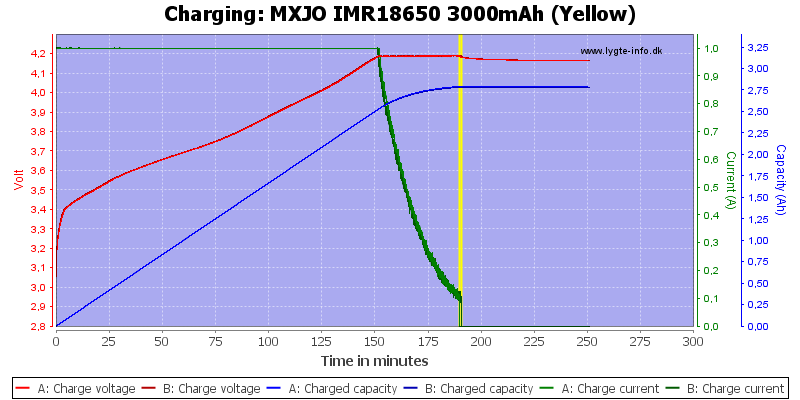 Conclusion

This cell has very good performance up to 10A, but cannot really deliver 20A.



Notes and links

How is the test done and how to read the charts
How is a protected LiIon battery constructed
More about button top and flat top batteries
Compare to 18650 and other batteries