Samsung ICR18650-26H 2600mAh (Pink)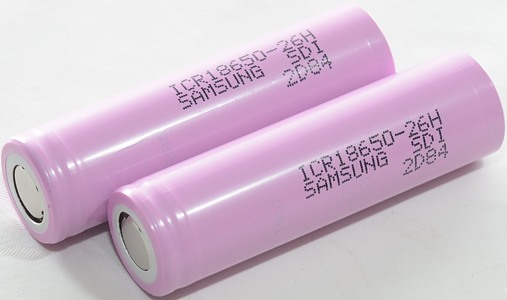 Official specifications:
Nominal Capacity: 2600mAh (0.2C, 2.75V discharge)
Minimum Capacity: 2550mAh(0.2C, 2.75V discharge)
Charging Voltage: 4.2 ±0.05 V
Nominal Voltage: 3.63V
Charging Method: CC-CV (constant voltage with limited current)
Charging Current: Standard charge: 1300mA, Rapid charge : 2600mA
Charging Time: Standard charge: 3hours, Rapid charge: 2.5hours
Max. Charge Current: 2600mA (ambient temperature 25°)
Max. Discharge Current: 5200mA (ambient temperature 25°)
Discharge Cut-off Voltage: 2.75V
Cell Weight: 47.0g max
Cell Dimension: Height : 65.00mm max, Diameter : 18.40mm max
Operating Temperature: Charge : 0 to 45°C, Discharge: -20 to 60°C
Storage Temperature: 1 year : -20~25°C, 3 months : -20~45°C, 1 month : -20~60°C


A standard 2600mAh cell from Samsung.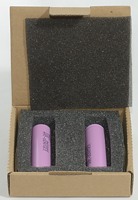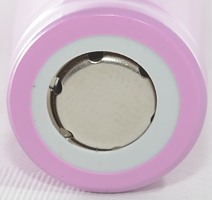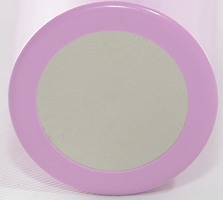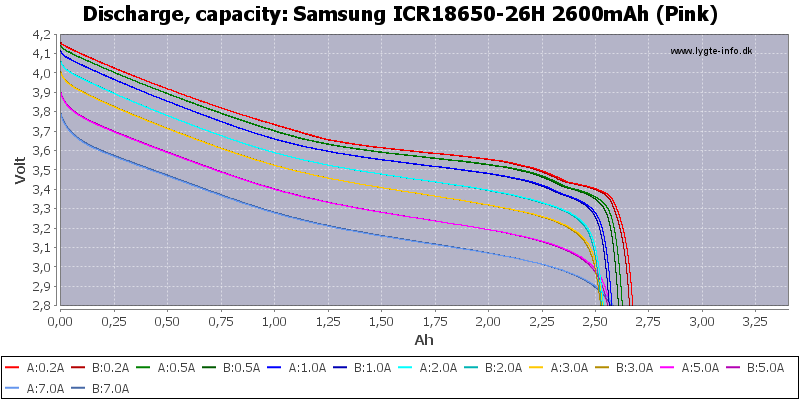 Very nice matching of the two batteries and capacity is nearly independent of load. This battery has slightly higher capacity than the 26F model, but lower voltage.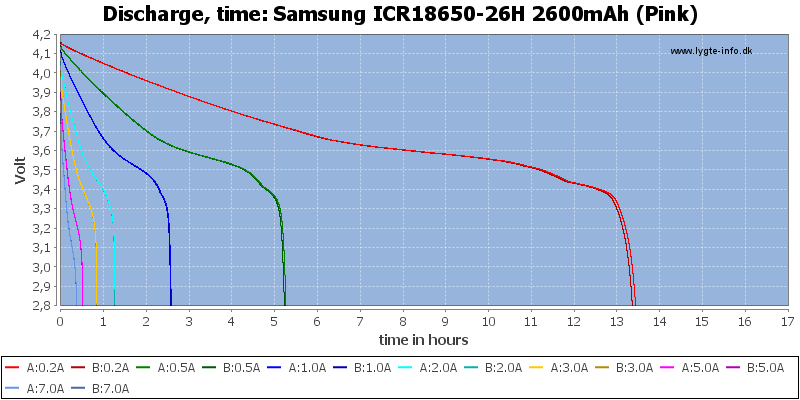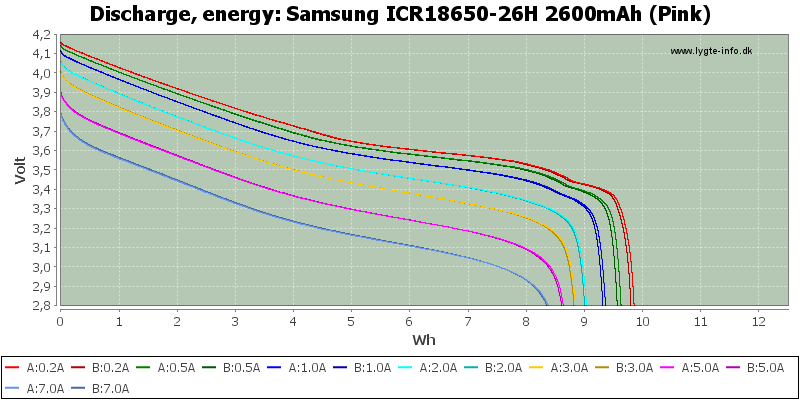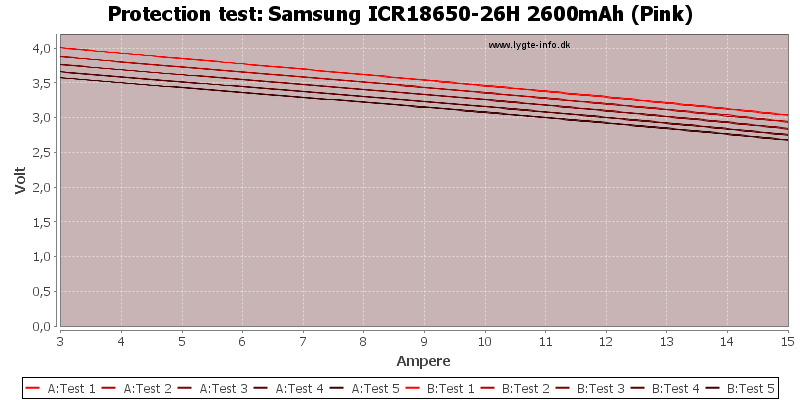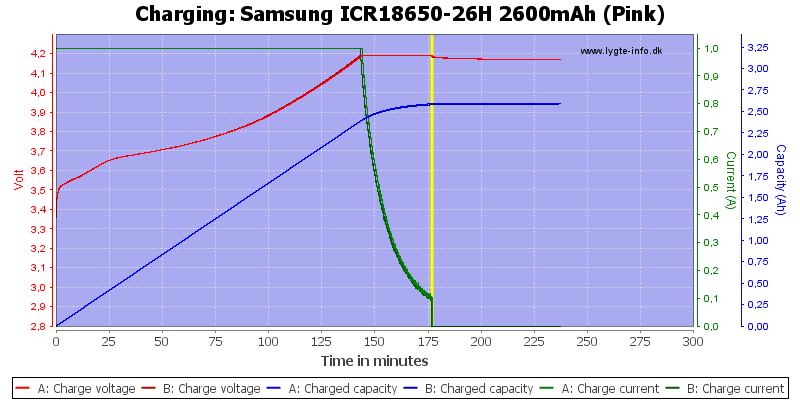 Conclusion

This is a very good cell for a standard 2600mAh cell.
Remember that the cell is unprotected this means it will have higher voltage at "high" load than protected batteries.


Notes and links

The batteries was supplied by Akkuteile.de for review.

How is the test done and how to read the charts
How is a protected LiIon battery constructed
More about button top and flat top batteries
Compare to 18650 and other batteries