Shockli 18350 700mAh (Cyan)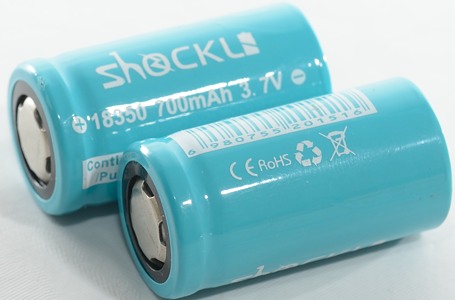 Official specifications:
Nominal capacity: 730mAh
Nominal voltage: 3.7V
Discharge cut-off voltage: 2.75V
Standard charge: 4.2V 500mA
Maximum charge current: 1000mA
Continuous discharge current: 10A
Pulse discharge current: 15A
Initial impedance max.: 35mOhm
Cycle life: 500cycle to 60%
Operating temperature: Charging, 0°C ~ 45°C, Discharging, -20°C~60°C
Storage temperature: -20°c -35°c
Weight: 21g



This is a high current 18350 cell.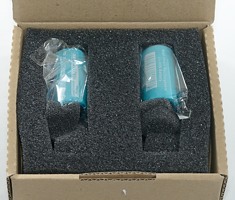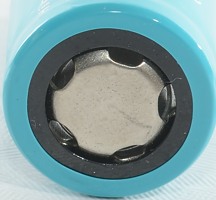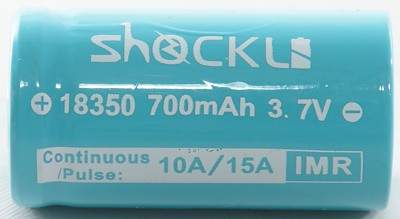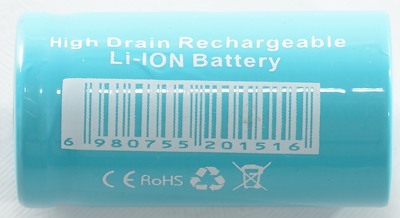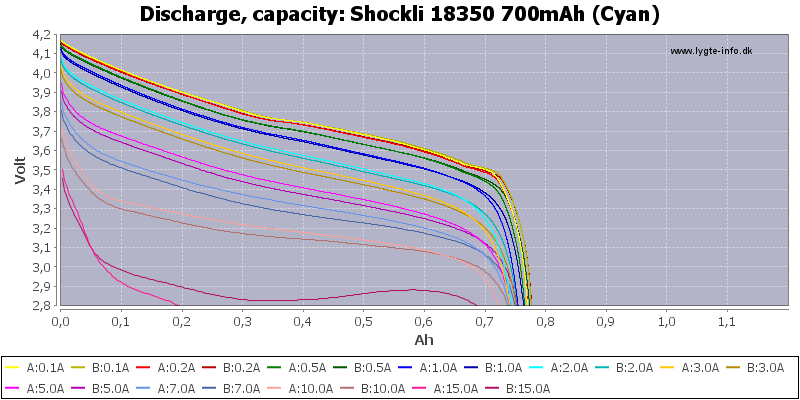 The curves are fairly good, but they do not track perfectly. The cell can deliver 10A when hard pressed, but definitely not 15A.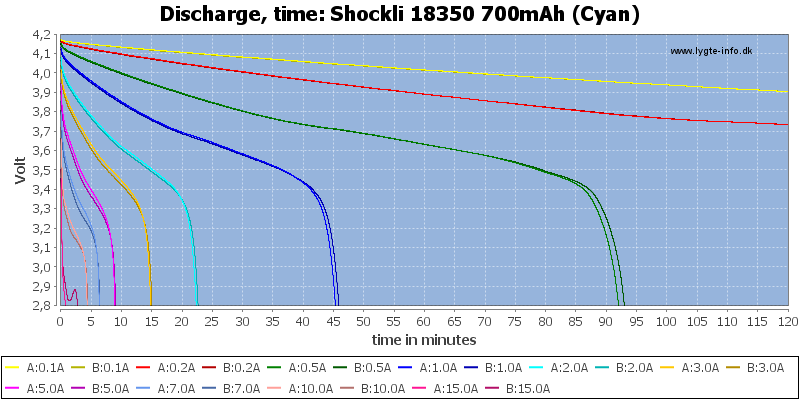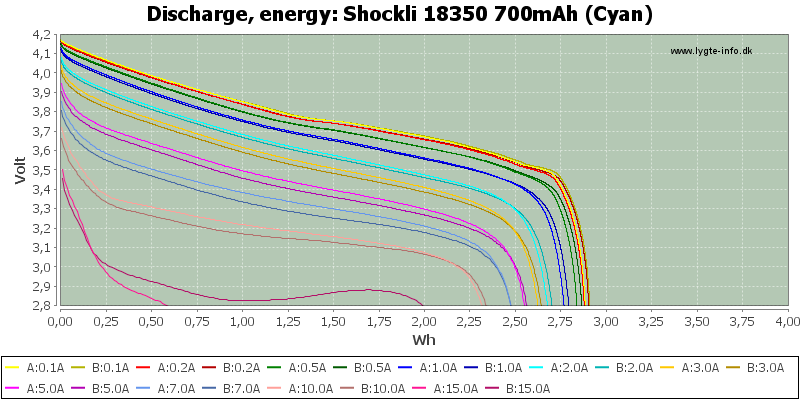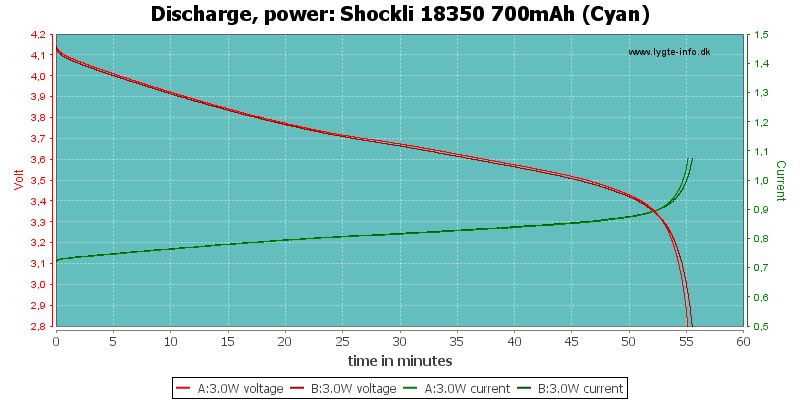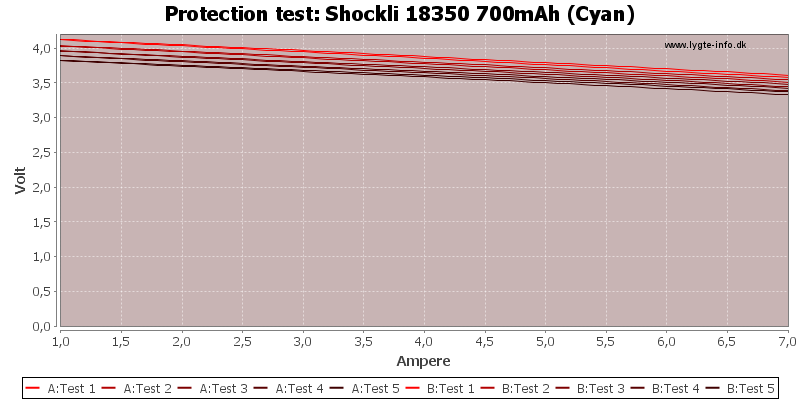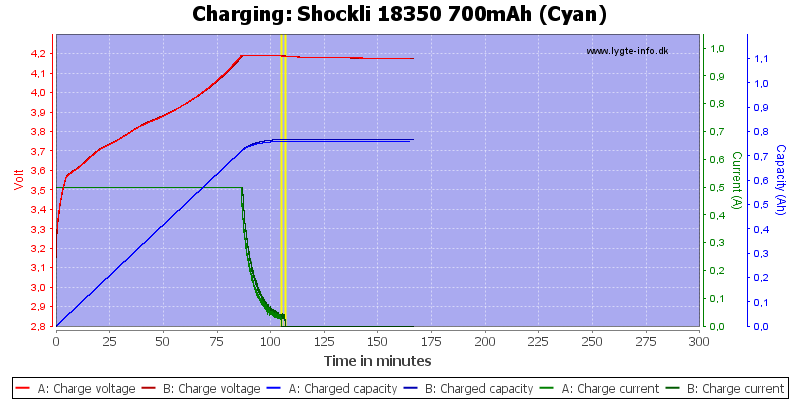 Conclusion

This cell is one of the good performing high current cells, I would have liked a bit less variation between the two cells, but as long as the cell is used stand alone it is not a problem.



Notes and links

The battery was supplied by shockli.com for review.

How is the test done and how to read the charts
How is a protected LiIon battery constructed
More about button top and flat top batteries
Comparison to other LiIon batteries