UltraFire SJ18650 6000mAh (Black) 2015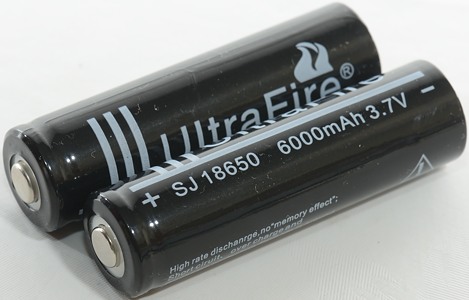 Official specifications:
Color: Black
Type: Rechargeable li-ion battery
Model: 18650
Voltage: 3.7V
Capacity: 6000mAh
Size: Approx. 6.6 * 1.8cm / 2.6 * 0.7in (Height * diameter)



The cell is not surprisingly significantly below specified capacity. The promised protection is missing.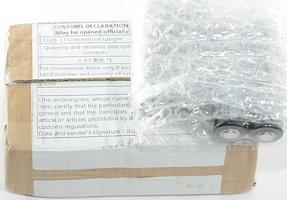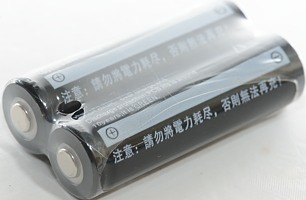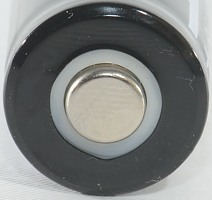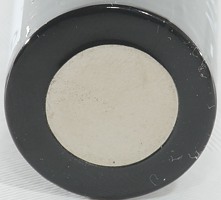 The wrapper says that the battery is protection, this is not correct.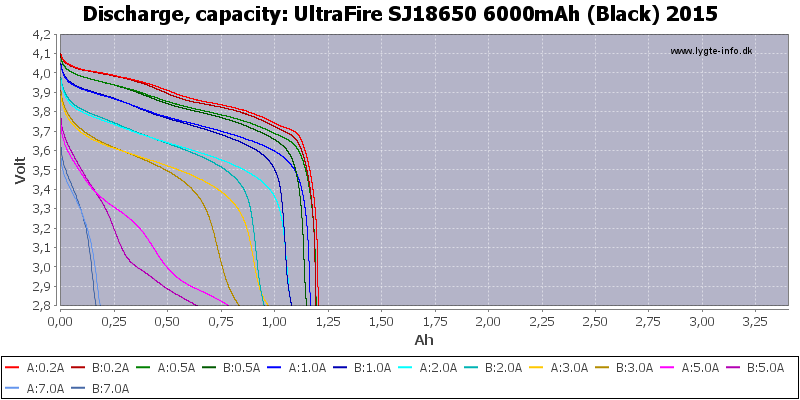 Mot much capacity, especially notif you need a couple of amperes. This cell has less capacity than the 2014 version of the same cell. The two cells do track, but not very well.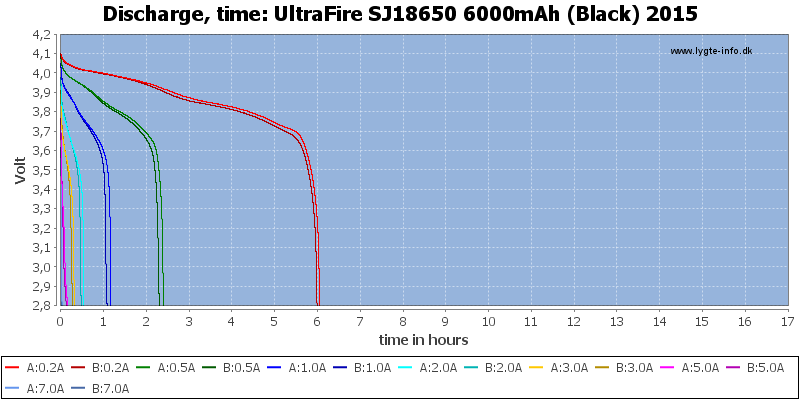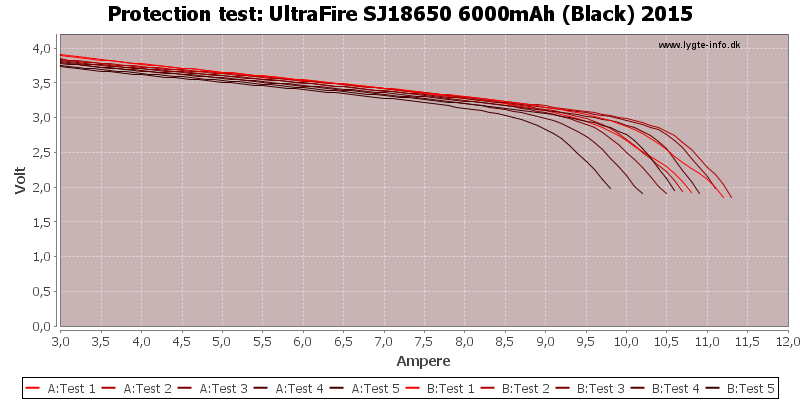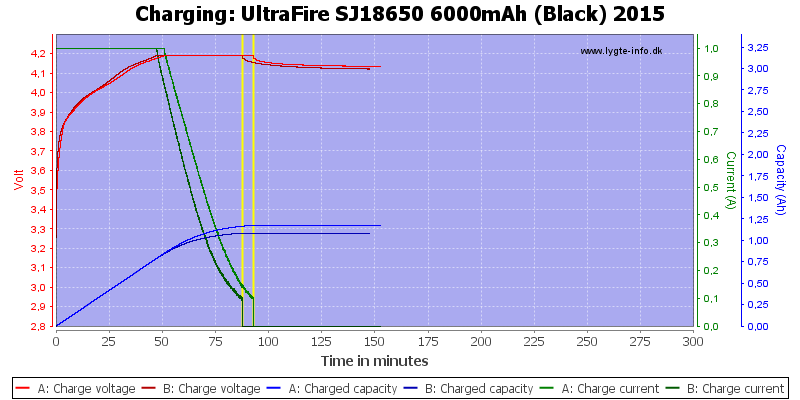 Conclusion

A cheap cell in bad quality, but I did already know that before I tested the cell. The disassembly did also confirm it (see link below).
The rating is, of course, that it is a badcell, but in another way than the red/silver Ultrafire I also disassembled. This cell is produced to be cheap, the red/silver is made from old cell.



Notes and links

Last years review of same cell
I disassembled the battery to see whats inside

How is the test done and how to read the charts
How is a protected LiIon battery constructed
More about button top and flat top batteries
Compare to 18650 and other batteries