USB meter: KCX-017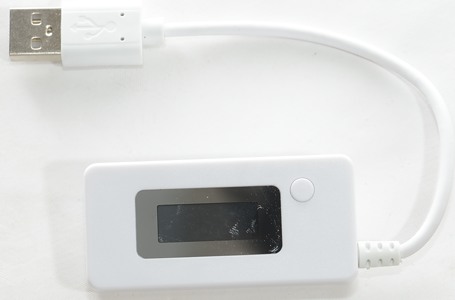 Official specifications:
Input voltage : 3V-7V
The input current : <3.5A
The display : voltage, current, discharge capacity ( total of 10 groups can be stored )
Current can be calibrated

I found this unit on Ebay at a dealer called missjun2010



How does it look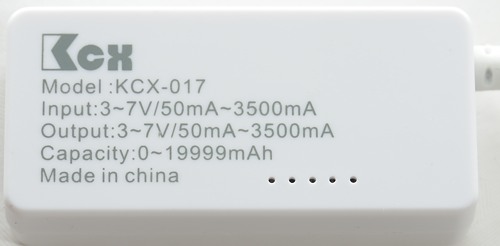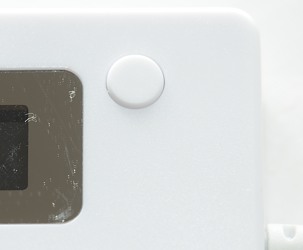 The button is used to select memory with:
One long click: Select next memory and clear it.
Double click: Enter view mode.
Click in view mode: Show next memory.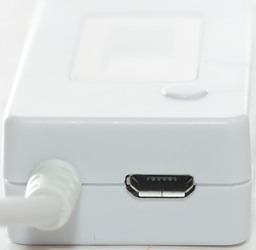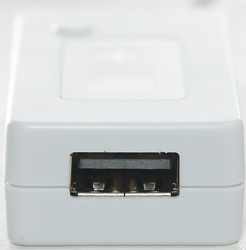 The device has the usual usb connector for input, but also a micro usb connector that can be used directly with any standard usb charger.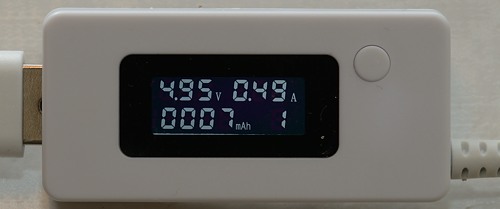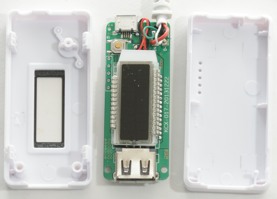 I could just pry it open.





On the topside there is only the LCD display with a background light and a switch.





On the bottom there is a PIC microcontroller, a HOLTEK LCD controller, a opamp and two 50mOhm resistors in parallel, i.e. 25mOhm resistance.
This is a very nice low resistance, but is partially spoiled by the cable.










Measurements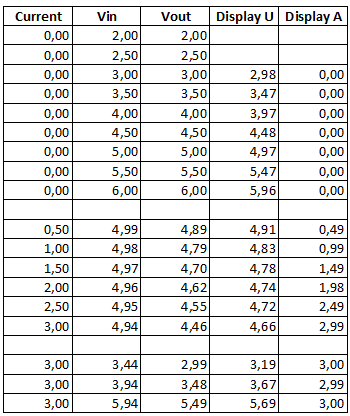 Display starts flashing when voltage gets below 4.7 volt, but there is a delay.
Display starts flashing when voltage gets above 5.3 volt, but there is a delay.
Internal resistance is about 0.16ohm including connection resistance.
Voltage display is within 0.04 volt in the 3.0 to 6.0 volt range.
Current display is within 0.02 ampere in the 0 to 3.0 ampere range.
The device has 10 memories for mAh. Press and hold button to select next.
To view mAh memories double click button and the press it to change between memories, to see last saved values requires 10 single clicks.
Own current consumption is 6.5mA
I tried to calibrate it, but did not succeed in changing the factory calibration.
USB data works fine.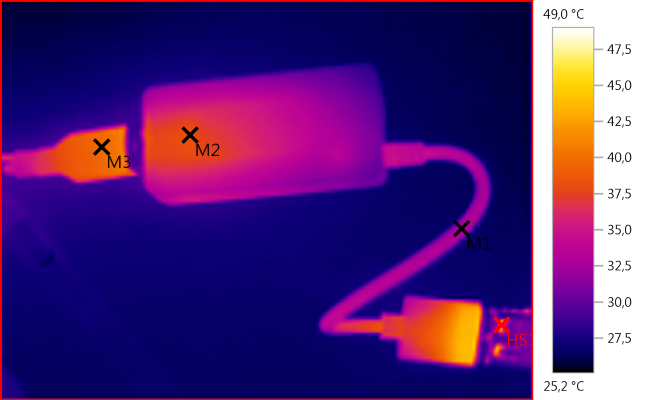 M1: 32,9°C, M2: 38,1°C, M3: 39,7°C, HS1: 49,0°C

There is nothing in the device that gets hot.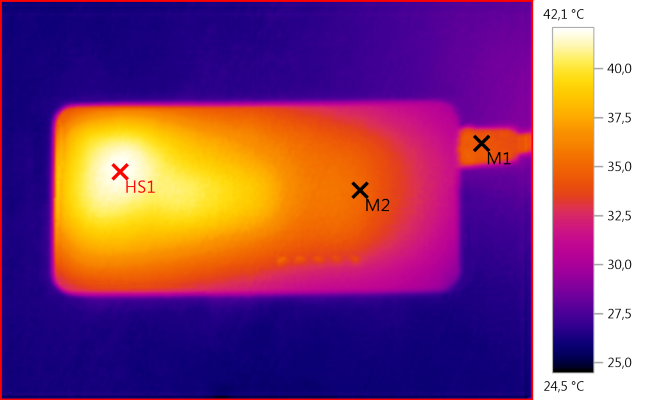 M1: 34,4°C, M2: 35,1°C, HS1: 42,1°C



Conclusion

I am not very impressed with the memory feature, but it can be ignored. The current display is fairly accurate and it has an acceptable resistance.
I will call it a good usb meter.



Notes

How do I make the test